Last updated on March 31st, 2023 at 05:59 PM
Under Armour and Stephen Curry became a team in 2013. What started as an underrated point guard only a few years into the league, and a challenger brand looking to shake up the sporting industry, has become an iconic partnership with disruption and innovation at its core.
Now, the two have amplified their unique partnership even further, forging a long-term commitment to serve athletes and communities and drive mutual success for years to come.
Building upon the success and accomplishments of the past decade, the two will continue driving product solutions and innovation, impacting communities across the globe, and growing Under Armour and Curry Brand together.
The four-time NBA champion is the pinnacle expression of Under Armour and its eponymous Curry Brand, which brings an expanded vision and a shared mission to empower athletes and define how they show up on and off the court. 
The enhanced partnership is designed to capture market share, fuel business growth, and create new business opportunities on a global basis. Further details here. 
"STEPHEN IS ONE OF THE GREATEST TALENTS OF OUR GENERATION. AT HIS CORE, HE EMBODIES WHAT IT MEANS TO BE AN UNDER ARMOUR ATHLETE AND IS AN INTEGRAL PART OF THE UNDER ARMOUR FAMILY. WE ARE EXCITED TO KEEP BUILDING TOGETHER, BRINGING EVEN MORE INNOVATION AND INSPIRATION TO ATHLETES ACROSS THE GLOBE."

Kevin Plank, Executive Chair & Brand Chief, Under Armour
Stephen's new role as President of Curry Brand will enhance his ability to drive athlete insights, product development, and strategic business and marketing endeavours. Since 2013, he's helped propel industry-leading signature launches and Under Armour's product technologies such as UA Charged, UA HOVR, UA Warp, and UA Flow.
In this next phase of the partnership, Under Armour and Stephen will elevate this commitment across new and existing categories—from basketball to golf, women, youth, and sportstyle—delivering product solutions that help athletes perform at the highest level.
Stephen will also assume a broad advisory role where his sphere of impact will strengthen brand love, recruitment, and present opportunities across categories to reach and expand Under Armour's athlete roster. 
"IF THE PAST TEN YEARS HAVE SHOWN ME ANYTHING, IT'S THAT UNDER ARMOUR AND I CAN BUILD GREAT THINGS TOGETHER. IT'S ALL ABOUT IMPACTING ATHLETES AND CREATING PRODUCTS THAT PERFORM AND RESONATE WITH THEM, AND UNDER ARMOUR DOES IT BEST. IN 2013, WE BET ON EACH OTHER, AND I'M ALL IN ON TAKING THIS NEXT STEP TOGETHER."

Stephen Curry, 4x NBA Champion and President of Curry Brand at Under Armour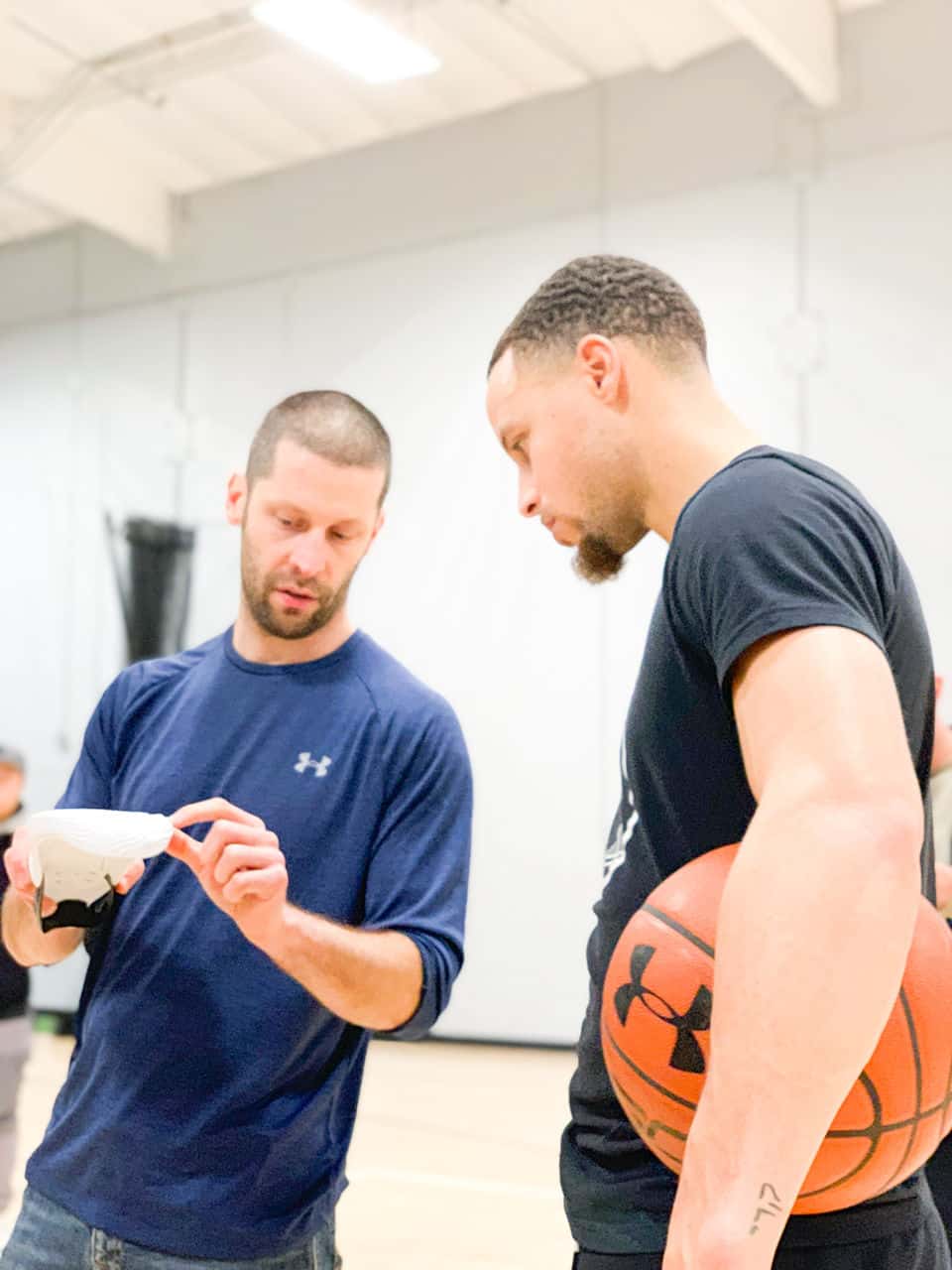 Under Armour and Stephen have together released ten signature shoes in the decade since the partnership began, each with a unique design that harkens back to memorable moments throughout Stephen's career and his ascension in the NBA.
With the launch of the Curry Flow 10 this past fall, Stephen became only the ninth athlete in history, and the first Under Armour athlete, to release ten different signature shoes within his lineup.
In 2020, Stephen and Under Armour introduced UA Flow, a best-in-class cushioning technology that has helped take his signature shoes, and his game, to the next level. 
"I AM BEYOND EXCITED TO BE JOINING UNDER ARMOUR AT THIS PIVOTAL TIME, ESPECIALLY WITH THE HEAT AND INFLUENCE THAT STEPHEN WILL BRING FOR US. I LOOK FORWARD TO WORKING CLOSELY WITH STEPHEN AND THE CURRY TEAM AS WE FOCUS ON THE NEXT CHAPTER OF ACCELERATED GROWTH ACROSS THE UNDER ARMOUR BRAND."

Stephanie Linnartz, President and CEO, Under Armour
The partnership also includes increased funding for community impact efforts – creating opportunity, access, and equity for the next generation of athletes.
Curry Brand, launched in 2020, built purpose into its bottom line. Now, just over two years later, Under Armour, Stephen and Curry Brand have already refurbished ten courts, trained 2,500 coaches, supported 77 programs, and impacted more than 72,000 youth athletes—on track to the goal of renovating 20 safe places to play, training 15,000 coaches and supporting 125 programs to impact 100,000 youth by 2025. 
"BELIEF IS A BIG PART OF WHO I AM ON AND OFF THE COURT. I BELIEVE IN CURRY BRAND AND UNDER ARMOUR, THE TEAM NOW IN PLACE, AND WHAT WE'RE DOING TOGETHER. WE SHARE A VISION FOR A BIG FUTURE AHEAD."

Stephen Curry, 4x NBA Champion and President of Curry Brand at Under Armour
Under Armour and Stephen have been steadfast in the pursuit of empowering the next generation of athletes for more than a decade.
Driven by shared values, a focus on performance and style, and a commitment to community, this partnership will ensure the mission endures.