Last updated on February 12th, 2023 at 06:32 PM
Fashion meets Formula one in New York City as Scuderia AlphaTauri launches its 2023 car alongside drivers Yuki Tsunoda and team newcomer Nyck De Vries at New York Fashion Week.
Premium fashion brand AlphaTauri also celebrated its debut in the US market with the two drivers dressed in outfits from the collections. 
Scuderia AlphaTauri kickstart their 2023 Formula One season with rookie Nyck De Vries, 28, joining the driver roster alongside Tsunoda. De Vries becomes the second Dutch driver on the grid alongside two-time world champion Max Verstappen.
The Dutchman already has considerable experience under his belt, earning his F1 seat off the back of winning the Eurocup Formula Renault 2.0, Formula Renault 2.0 Alps, FIA Formula 2 Championship and Formula E titles.
He then claimed an impressive ninth on his F1 debut last September with his first race start with Williams Racing, substituting for a sidelined Alex Albon at the 2022 Italian Grand Prix.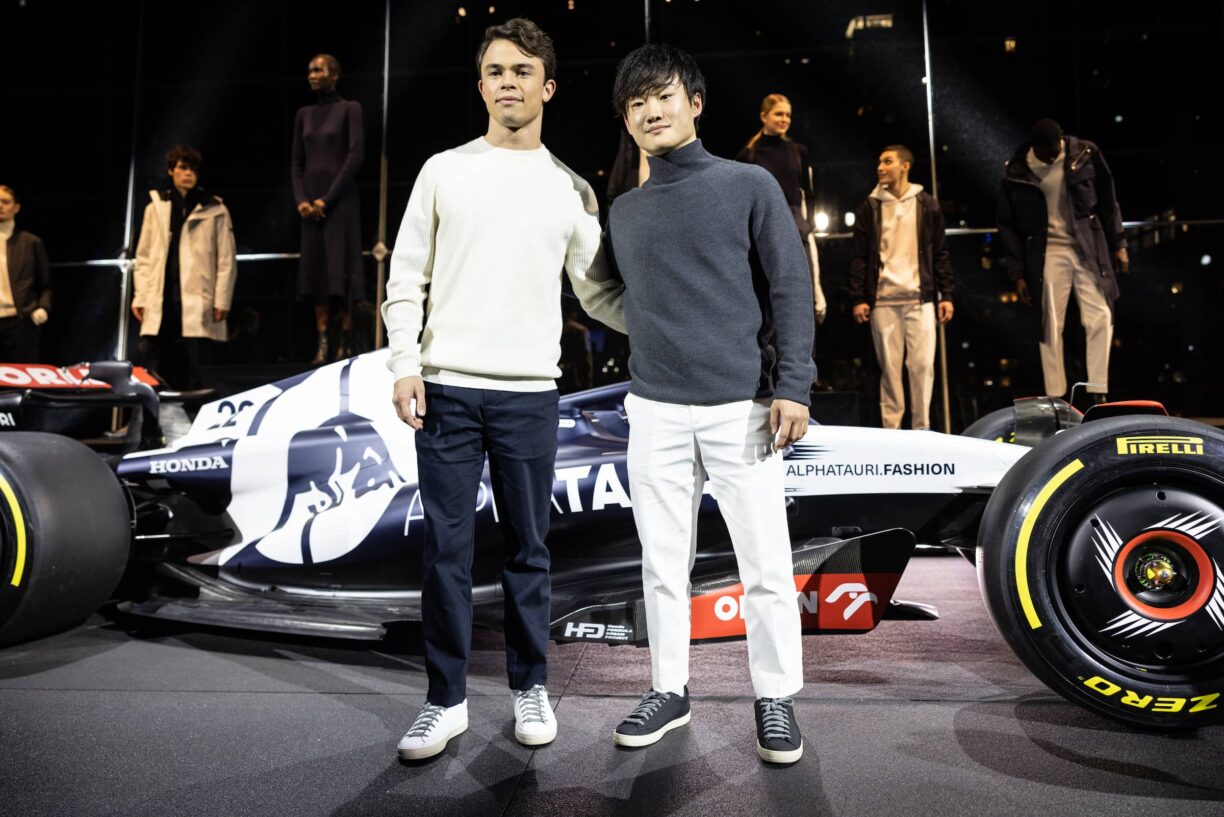 – De Vries said: "I've loved attending my first event as a Scuderia AlphaTauri driver. The opportunity to represent the brand at New York Fashion Week has been extremely special for me and really showed me what the brand is about.
The livery looks great, and you can see how the sleek A/W collection has inspired it, so I can't wait to see it on track."
Highlighting his path to F1, De Vries continued, "I think partly because my journey has been slightly unusual and longer, I'm even more grateful for the opportunity, more motivated to grab it and hungrier to show what I'm worth."
Japan's Yuki Tsunoda, 22, returns for a third season with Scuderia AlphaTauri. The former F4 Japanese Championship winner and Formula 2 frontrunner races alongside a new teammate for the first time, following two seasons partnered with Frenchman Pierre Gasly.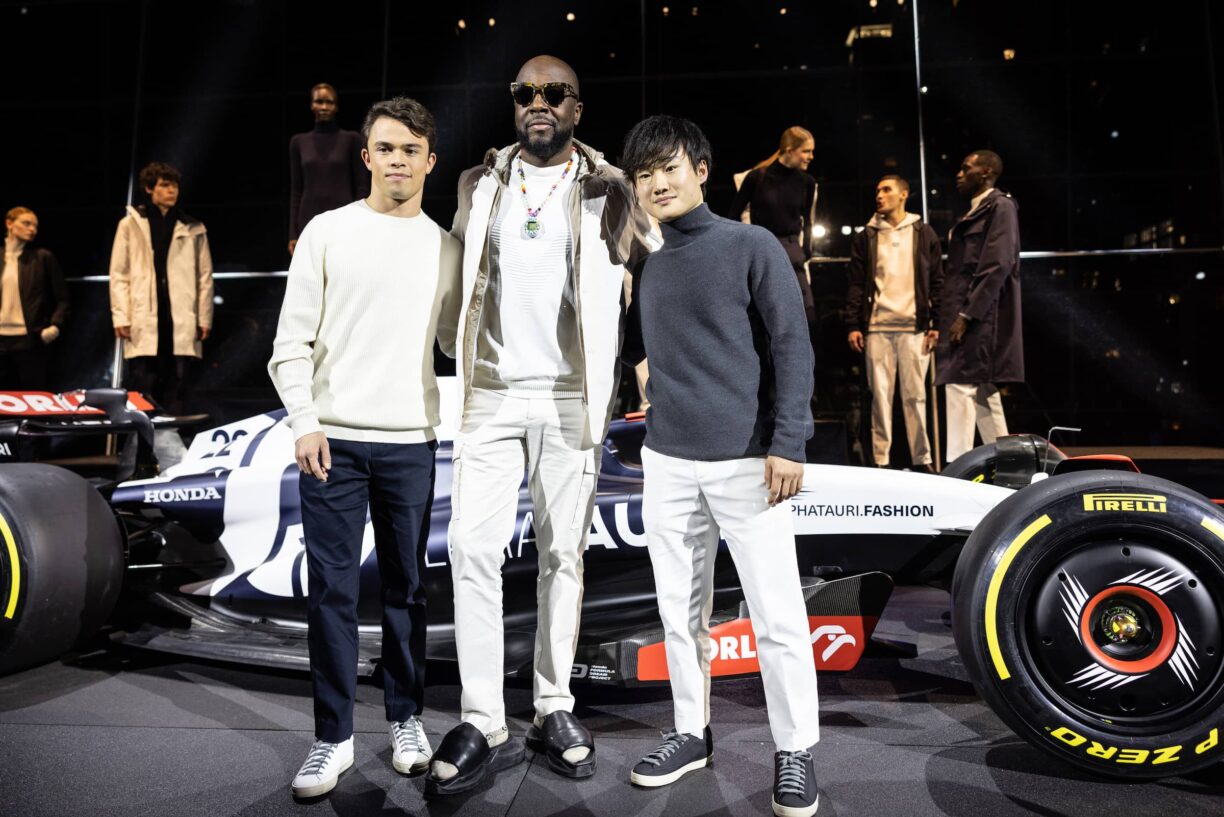 Tsunoda impressed early in his rookie campaign in 2021, scoring ninth place on his debut in Bahrain. Since then, he has accrued ten points-scoring finishes in his first two seasons, highlighted by fourth place in the 2021 season-closing race in Abu Dhabi.
Of his prospects for 2023, Tsunoda revealed: "My main goal is to perform more consistently in every race, independently from the car's performance, and to score points more reliably. I want this year to be my best performance of the three years in terms of getting to Q3 and scoring points."
Focusing on the 2023 season launch, Tsunoda said: "I've had a lot of fun this week in New York City, and it's also been great to attend the event here today; it's such a cool backdrop for both the fashion collection and our new 2023 livery. The classic Scuderia AlphaTauri colours look great next to the new clothes, and I can't wait to try both out this season!"
The team were present alongside guests from fashion, lifestyle and motorsport at the Appel Room of Lincoln Center launch right in the heart of New York City.
AlphaTauri celebrated its debut in the US market by rolling out the first presentation of the new Autumn/Winter 2023 collection that will be available to US consumers for the first time from July.
Ahmet Mercan, AlphaTauri CEO, revealed: "Entering the US market is another step in our expansion. Our goal is to make AlphaTauri better known, and we are convinced that the consistent expansion of our sales network will make an important contribution to this."
Team Principal Franz Tost added: "As we know, Formula 1 has seen a huge increase in popularity due to the likes of Netflix and social media over the last few years.
So, it's extremely important that we continue to grow in this market, which is why I'm pleased we were able to launch our 2023 livery here today in New York City to show our appreciation to the US audience.
Likewise, I think it's great that AlphaTauri could display their new collection at the event, as this year is the first time they'll sell their clothing here in America."