Last updated on December 3rd, 2021 at 07:55 PM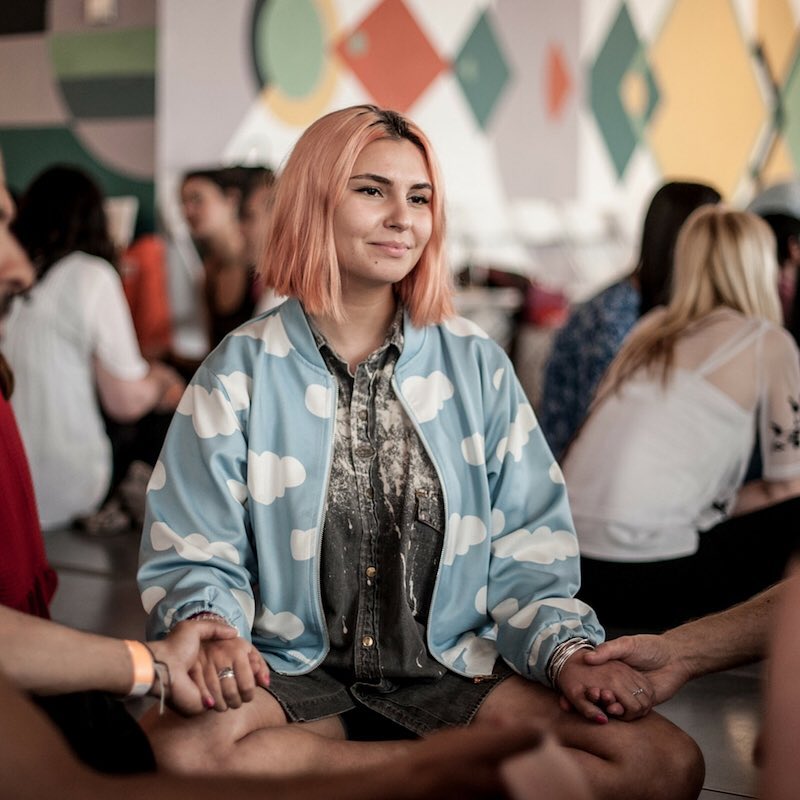 This Christmas, MoreYoga will be launching a series of workshops, digital events and on-demand sessions to provide self-care, promote positive mental health support and mindful movement during the festive season.
Christmas for many is considered the most wonderful time of the year. But there's no denying it's also an intense, sometimes overwhelming and often the busiest time of the year.
In fact, a whopping one in three adults can suffer from 'holiday burnout', with one study showing that 36% of those surveyed, claim that the affliction can sometimes be present even before Mid-December.
It's not surprising, with the pressure to be at the festive get-togethers, to be on a constant 'high' and enjoying all the merriment, many people suffer from holiday burnout, especially after 18+ months of lockdowns and social distancing.
MoreYoga, the UK's fastest-growing yoga brand, is providing this series of self-care sessions to its 5,000 strong customer base as well as offering it for FREE to customers worldwide for a limited time via its online platform.
The content has been created to provide comfort, peace, and support for people during the festive season.
Including a selection of festive releases such as, Food Coma Yoga, Hangover Rescue Flow, Breathwork for Patience and Hideaway Meditation as well as affirmation workshops, mindful manifesting and breathwork for patience and solitude, MoreYoga's digital festive survival kit is the most accessible and affordable way to find calm amid the chaos during this time of the year.
Co-founder of MoreYoga, Shamir Sidhu is encouraging people from all walks of life to try the platform for free; "With our on-demand WellnessTV, we can offer this service to people globally, that require a bit of calm amid the festive-rush.
We work with the best wellness, mental health and yoga experts to actually make a difference to the community.
We believe yoga, mental health support and community care should be affordable and accessible, and that's why we're hosting this festive survival kit digitally."
MoreYoga's series of on-demand Festive Survival Workshops can be accessed via MoreYoga Wellness TV, which has a 30-day free trial and will feature the following:

1.    Festive Survival Kit:

Food Coma Flow : Movement and exercise is not punishment. MoreYoga's experts show how yoga can help you find equilibrium physically during the gluttonous time of the year
Hangover Rescue Flow: Self-care time for when you're feeling fragile, and you just want to do some light stretching
Hideaway Meditation: When you need a quick break from the festivities to recalibrate
Breathwork for Patience: We love them, but sometimes family/friends time can start to feel a bit overwhelming, how to use breathwork to find patience and calm
Available 2nd December 2021
2. Wellness Christmas Feast: A wellness feast of workshops to help guide positive energy and mindful manifestations into the new year.
· Starter: Affirmations Workshop with Liz Joy Oakley
· Main: DIY Ritual of Release with Amanda Barokh & Liz Joy Oakley
Let go of the past year in preparation for the New!
· Dessert: Mindful Manifesting for the New Year with Liz Joy Oakley
· Available 24th December 2021
As well as the Festive Survival Kit, MoreYoga Wellness TV also gives customers access to:
A growing library of 1000+ On-Demand classes with 40+ new videos added each week
A timetable of weekly LIVE yoga classes filmed in-studio for an authentic experience
Specialist Positive Mental Health content under its MIND Pillar
Breathwork, Tapping and spirituality focused sessions
Sexual Wellness from resident relationship & sex therapist, Becky Crepsley-Fox
Financial Wellness from leading money experts
A range of community-led initiatives from local charities and experts
For more information, visit https://wellnesstv.moreyoga.co.uk/