Last updated on August 22nd, 2021 at 03:11 PM
Home workouts have become a much bigger part of many of our lives.
I've always been a big fan of gym classes, and kettlebells is one of my favourites. I love how it gets your blood pumping, combining strength and cardio in a way which leaves you seriously achy the next day.
That's why I was keen to try the Bowflex SelectTech 840 Adjustable Kettlebell, which promises to give you all the weight variations you might need, in one compact piece of kit.
Admittedly, it took me a while to actually use the kettlebell. I'm such a fan of my regular gym classes, I kept forgetting to exercise at home – but then unforeseen circumstances hit, and I couldn't have been happier to have the Bowflex in my cupboard. Here's how I found it…
How it works…
The Bowflex is essentially six different weights of kettlebell in one, going up incrementally from 3.5kg to 18kg. All you have to do is pop it on the stand, click the dial round to the weight you want, and the kettlebell is ready to use.
The way to works is simple – when you lift up the kettlebell, whatever weights you aren't using, are left behind on the stand.
The pros…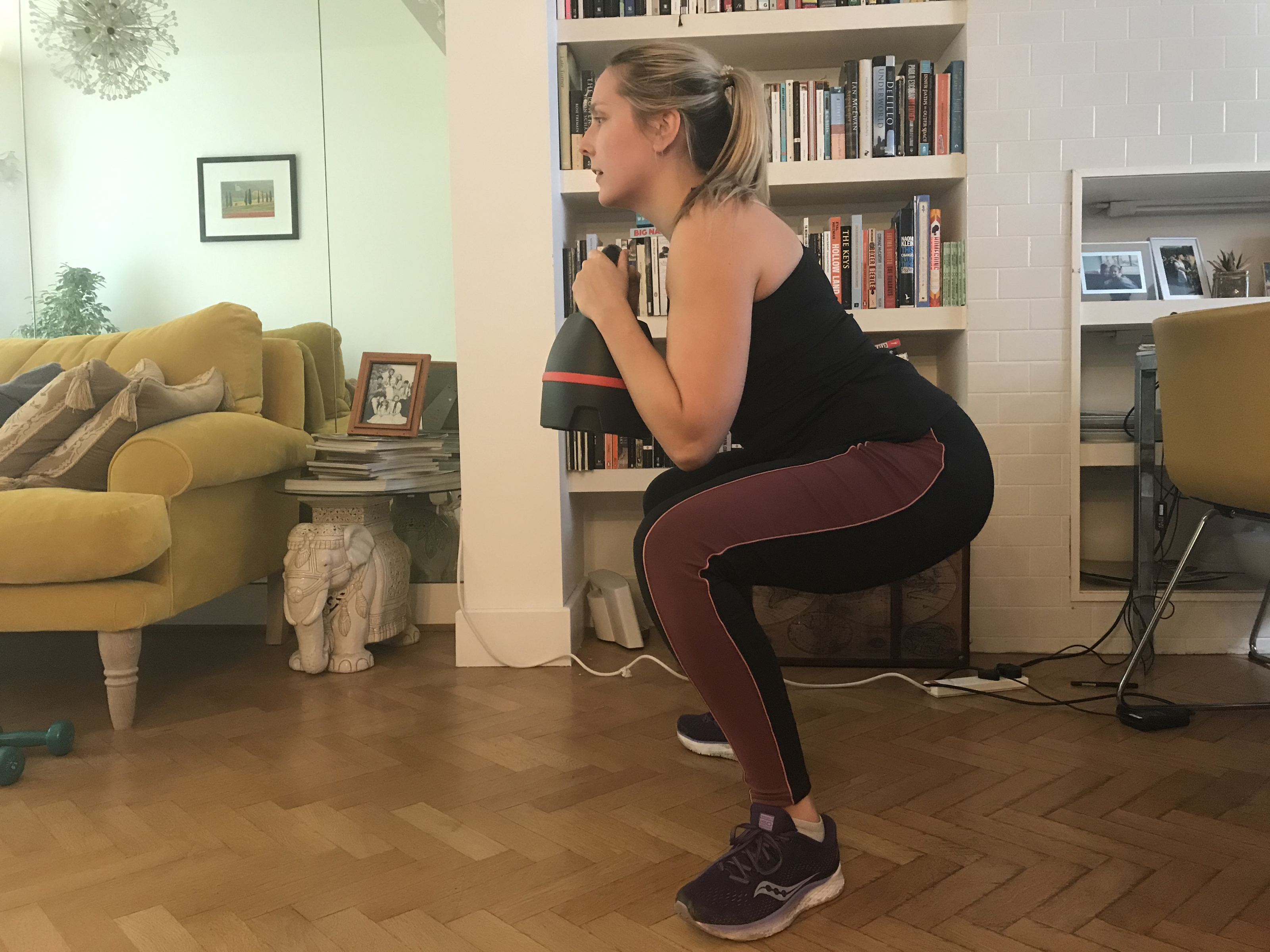 It's easy to use and incredibly convenient to have so many different weight options in one. It's much better than just having one or two kettlebells, as I can constantly switch up the weight and make sure I'm challenging myself and using the right load for the body part I'm working.
I live in a pretty small house, so this bit of kit is a massive space saver. I wouldn't have anywhere near enough room to store six kettlebells, but one is much more manageable.
The reason I love kettlebell workouts is the sheer variation it gives you. You can work every part of the body, focus on strength or incorporate cardio, and there's such a range of exercises, no session feels the same. Admittedly, I've been to my fair share of kettlebell classes, so I know what I'm doing – it might not come so easily if you're a newbie.
For reasons which shan't be mentioned, I've been doing a lot more home workouts recently. I have very little in the way of other exercise equipment, so the kettlebell really has been a game changer. Not only has it meant my strength training hasn't gone completely out the window, but it means I'm not doing the same bodyweight workouts every day – which can get boring fairly quickly.
The cons…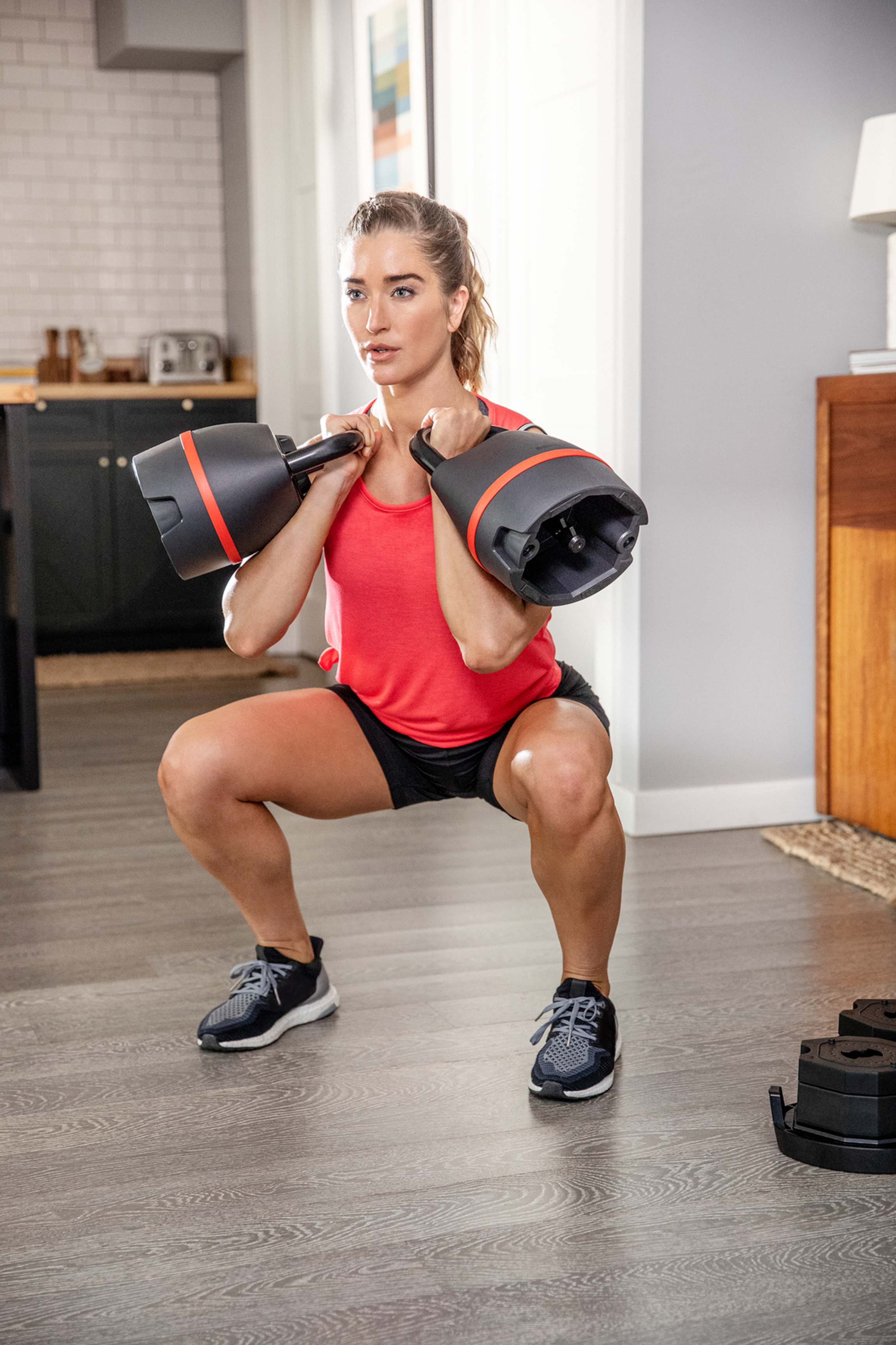 As much as I love the kettlebell, there are a few things I'm not so keen on. The pieces of kit I normally use at the gym tend to be rounded, meaning they're easy to hold when doing goblet squats and they glide across the floor in exercises like plank drags. The Bowflex has sharper edges and a squarer shape, meaning it isn't particularly easy to hold to your chest. I tried dragging it across my floor, but stopped pretty quickly, as it was starting to leave scratches.
I was also a bit confused by the weight progressions. Instead of going up in equal stages, it feels quite random: 3.5kg to 5.5kg, to 9kg, to 11kg, to 16kg, and then up to 18kg. When you click the dial to the lowest weight, you lift up the kettlebell and leave the other weights behind – it would've been hugely useful if they were all the same size, so they could be used as makeshift hand weights for other exercises.
At £229, it's not exactly the most affordable piece of equipment you can buy, but you can't argue with the efficacy of the workout and the fact it will last forever. Even when gyms do reopen, I'll be glad I've got the kettlebell in my cupboard for a rainy day.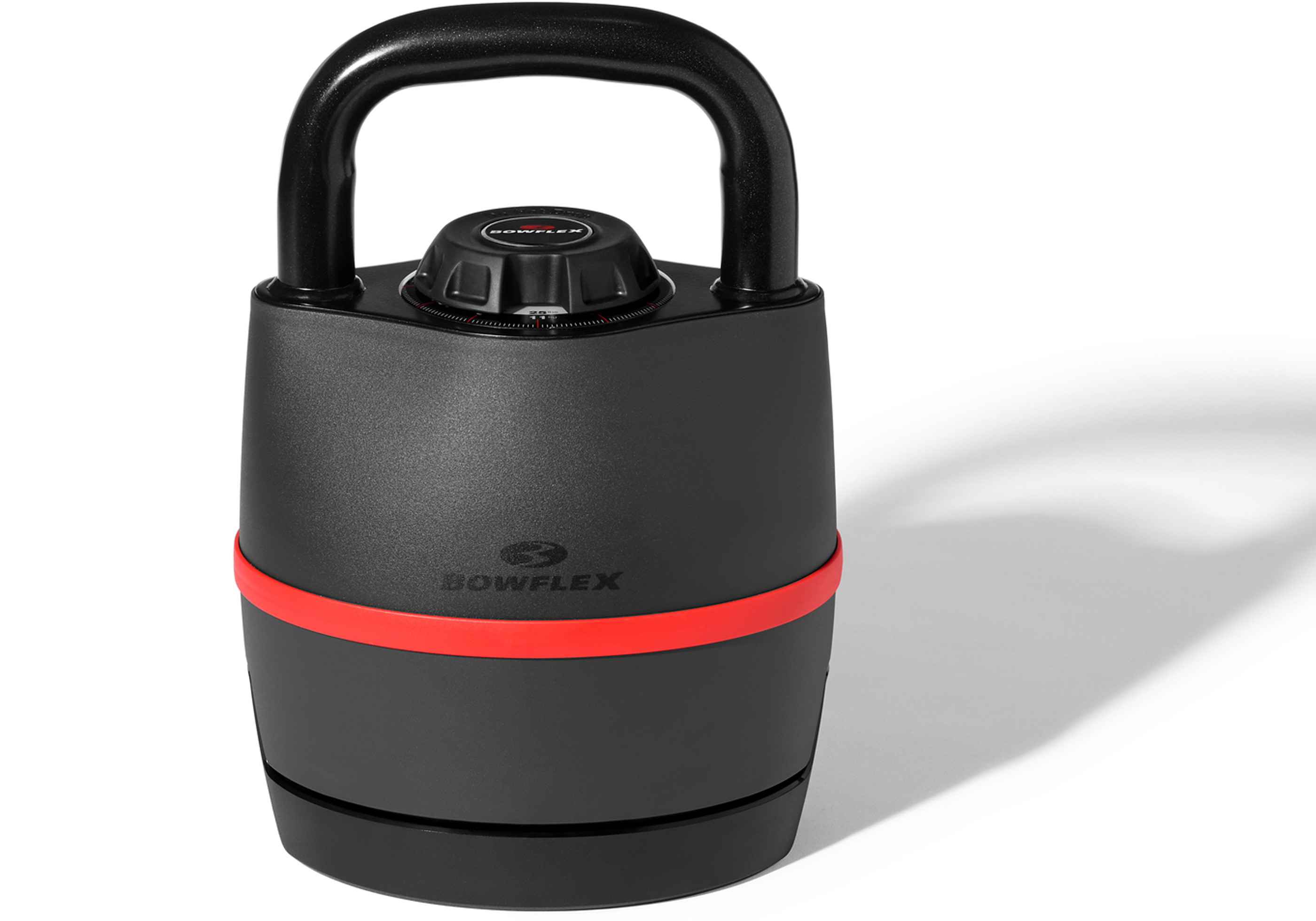 The Bowflex SelectTech 840 Adjustable Kettlebell costs £229 from Fitness Superstore.