Last updated on June 3rd, 2023 at 04:49 PM
TV Presenter Hayley Palmer, best known for her relaxed, friendly and fun interview style, talks us through how she has used a positive mindset to step up the career ladder.
Hayley, 38 says that she's always known that she wanted to do something more, but didn't have the belief until the last couple of years.
"I had to change my way of thinking" Hayley says "Visualisation, law of attraction & finding what I really love doing, has turned my world around."
Hayley admits that she has always got in trouble for talking too much at School, and at last, has found her passion for presenting.
"I really do love talking! Hayley says laughing "Plus I genuinely love finding out people's stories, everyone has a tale to tell."
As she releases her new TV series, Hayley reveals how she starts her day with her mindset work.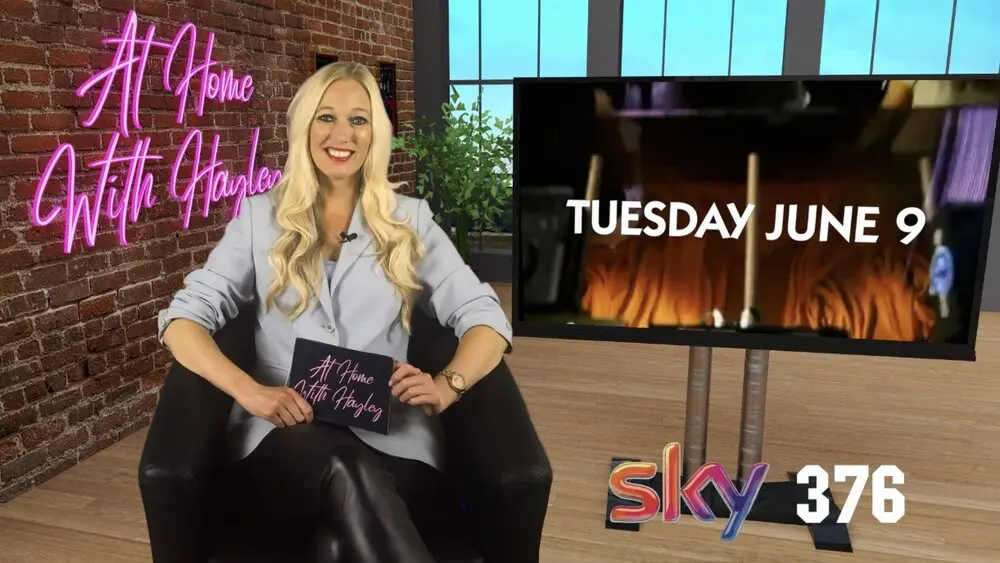 "I like to start my day by making sure my mind is strong. I make time to list 10 things that I'm grateful for, followed by visualisation work, and then I listen to Youtube videos that inspire me, like Tony Robbins, Bob Proctor & Lisa Nichols."
What would be a normal day-to-day exercise regime for you?
"Prior to lockdown, I would always go to the gym every morning. I teach dance & fitness classes, and I just love the music and feel-good factor! In lockdown, I've been going for 2 walks a day, but I can't wait to get back to my classes!"
And how do you think your mindset, work & exercise have helped your career?
"It definitely sets me up in the right frame of mind. It's a tough industry, I work really, really hard. A lot of what you don't see is early mornings, late nights and keeping calm under pressure. I truly believe that 50 per cent is believing you can do it, and the other 50 percent is taking inspired action."
We know you love the 80's & present the Memory Lane 80's Show on Saturday nights, what's been your highlights?
"I have such a passion for the 80's and feel genuinely lucky to have had some fantastic guests in the show. A highlight for me was getting to dance with Stedman from FIVE STAR, Sinitta accompanied by her dog Scarlet, Imagination Star Leee John accompanied by Skippy his cat, and most recently you'll see me singing with Kajagoogoo Star Limahl Too Shy (I can't sing, I was really bad!)"
If you could interview one person from the past and one from the present who and why would you choose them?
"From the past it would have to be Michael Jackson. I love all of his songs and dance moves! From the present I would love to do an interview with Kylie Minogue! She was my childhood idol. I should be so lucky haha".
And finally, what are your plans for the future?
"I have a new series coming out that starts Tuesday, where my guests get to choose their favourite songs of all time! This Tuesday, Blue's Antony Costa will be my guest, followed by A1's Mark Read and Antony's Bandmate, Blue's Duncan James."
You can catch Hayley interviewing some of your favourite stars on her SKY television show, make sure to tune in to 'At Home with Hayley' series, starting Tuesday 9th June, on SKY TV 376 / FREESAT 516 at 4pm.