Last updated on May 17th, 2021 at 05:18 PM
In 2014, at the age of 35, Clarissa Foster was found to carry a harmful mutation in the BRCA2 gene.
She was told that she had a 45-80% risk of developing breast cancer in her lifetime, and a 10-30% risk of developing ovarian cancer.
BRCA1 and BRCA2 are genes that produces tumour suppressor proteins, which help repair damaged DNA and play a huge role in ensuring the stability of the cell's genetic material, and Foster is trying to raise awareness of the genes on World Cancer Day.
When either gene is mutated, or altered, DNA damage may not be repaired properly and cells are more likely to develop additional genetic alterations that can lead to cancer.
BRCA mutations affects one in every 400 women and not every person diagnosed with the potentially harmful mutation will get cancer, but carrying it puts you at an increased risk.
"Very early on, I decided to go through surgery, specifically for the reason that that it would provide me with maximum levels of risk reduction," says Foster.
She underwent bilateral salpingo-oophorectomy, a procedure which involves the surgical removal of both the fallopian tubes and ovaries. Three months later, she also had a bilateral nipple-sparing mastectomy. The surgery allowed her to retain both of her nipples, but removed the tissue behind them.
Foster, whose mother was diagnosed with breast cancer at 44 and whose sister was found to carry a harmful BRACA2 mutation, says that being confronted with the mutation was a "life-changing experience" that "makes you face your own mortality".
In a quest for knowledge, she searched for a book that would help her to understand the full extent of what it meant to carry a harmful mutation, the options available to her to lower her risk and, most importantly, how it would feel to undergo preventive surgery.
Frustrated to find nothing that answered her needs, she wrote her own book.
"At the time, I wanted to find something that would improve my understanding of the BRCA2 mutation and also to provide me with a very open and honest account of what it would feel like physically and emotionally to go through risk-reducing surgery.
"I made the decision very early on that once I was through my surgeries that I would write that book, with the aim of helping not just women with BRCA mutations, but men also," says Foster.
Drawing on her own painful experience of cancer (her mother died of ovarian cancer), Clarissa explains what the BRCA mutation is, the choices available and how it can affect a woman's body image, identity and sexuality.
"From the mental side, I always felt very strong and positive," says Foster. "While I was very frightened of the surgery and what it would be like to undergo a surgically- induced menopause, I knew that it wasn't as hard as cancer
"One of the things I mention in the last person in my book, is that it's made me a stronger woman and more confident – which I hope will bring a lot of reassurance to people out there."
Foster says that this World Cancer Day, she hopes to raise awareness around BRCA gene mutations.
"My advice to men and women out there is to know your family history – speak to your family about any cancers you might have.
"If anyone watching this is at all concerned that there may be a harmful BRCA mutation in your family, go and speak to your GP. Have that discussion."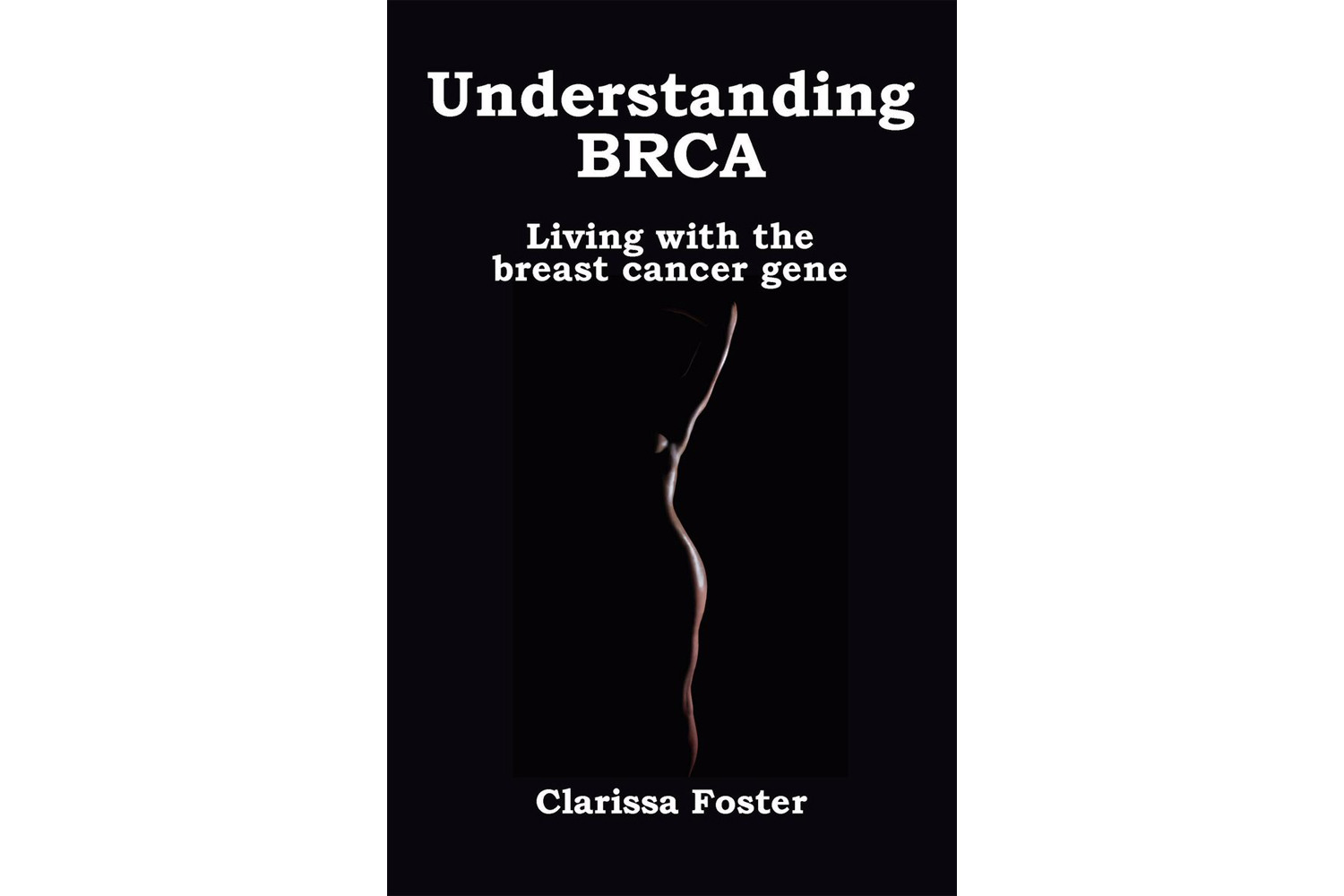 Understanding BRCA: Living with the Breast Cancer Gene, is £14.99, Hammersmith Books.