Last updated on May 31st, 2023 at 02:49 PM
This coming weekend kicks off the 2023 season and the second year of all-electric FIA World RX racing, with the World RX of Portugal (3-4 June) taking place at the popular Circuito Internacional de Montalegre. 
Following last year's full season of electric racing and an intense period of off-season testing, we're promised performance levels as yet unseen in the mixed-surface championship.
The latest generation of electric World RX cars has clocked acceleration speeds of zero to 100kph in 1.8 seconds.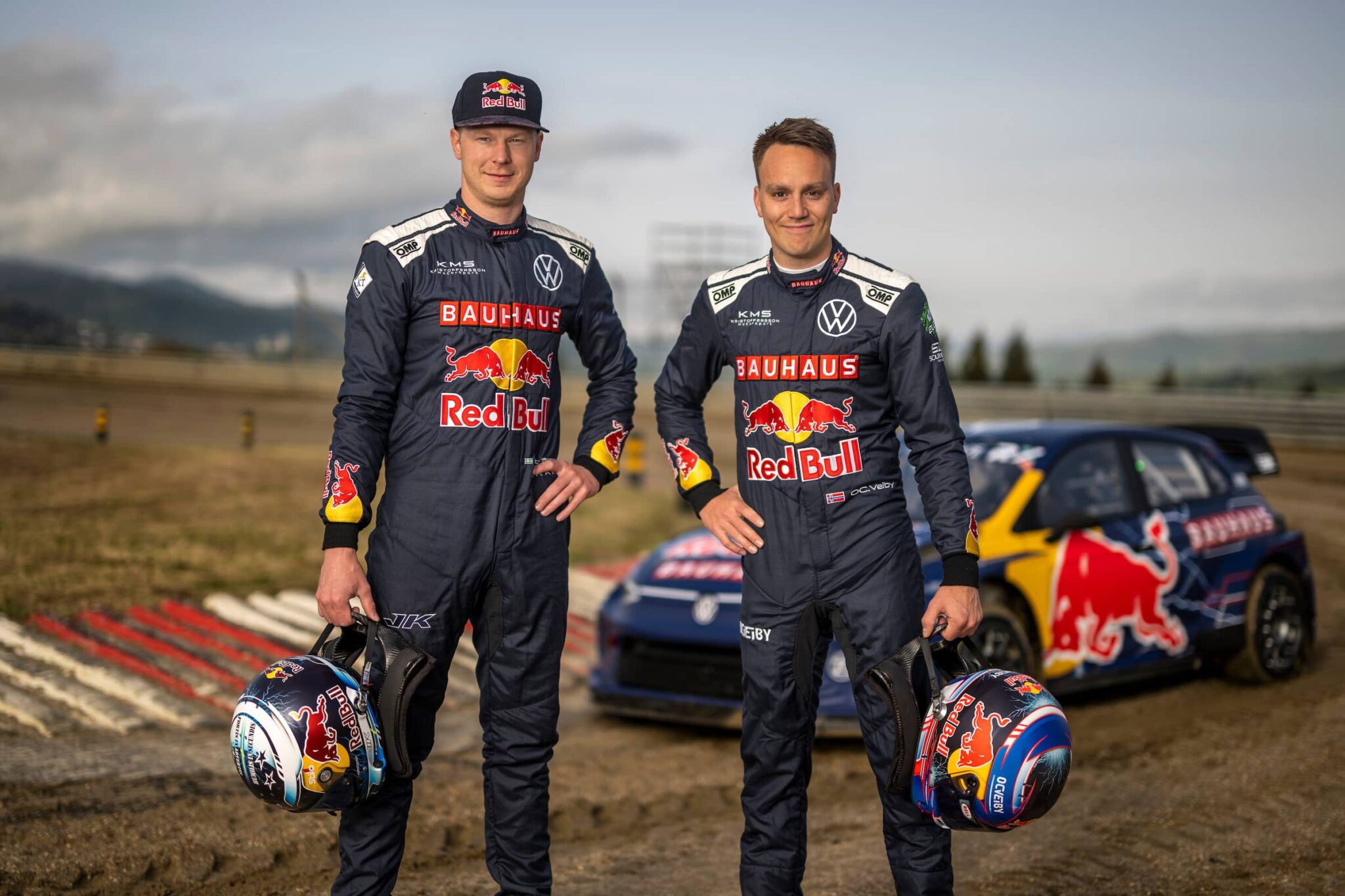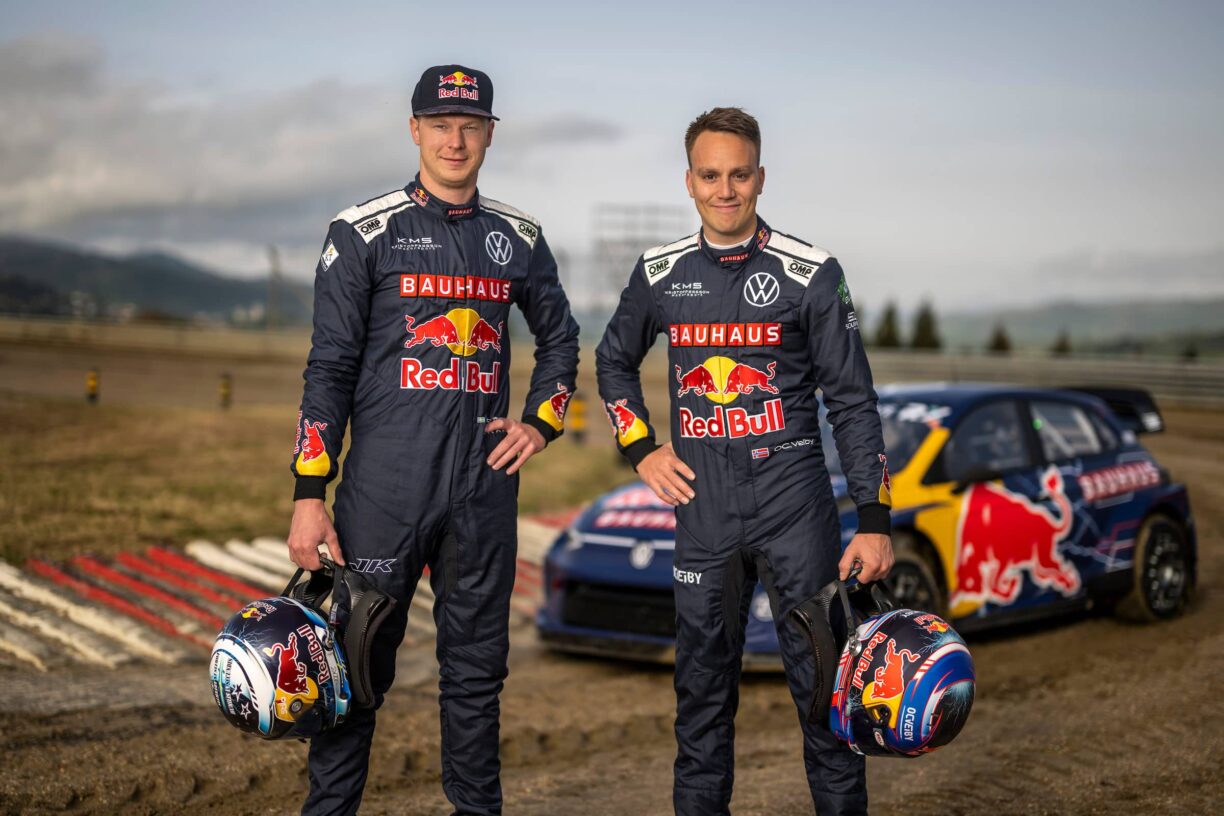 Behind the wheel for the 2023 World RX season are some titans of the sport, such as reigning champion Johan Kristoffersson, Timmy and Kevin Hansen, Niclas Grönholm and returning legend Sébastien Loeb.
This weekend, Portugal hosts the first of the ten races that comprise the 2023 World RX season. As the series travels to three continents, there will be a return to some historic rallycross venues as well as new circuits to discover, with the season finale in Hong Kong.
World RX races offer edge-of-the-seat excitement to fans across the globe as short and sharp battles put cars head-to-head over a mix of dirt and asphalt.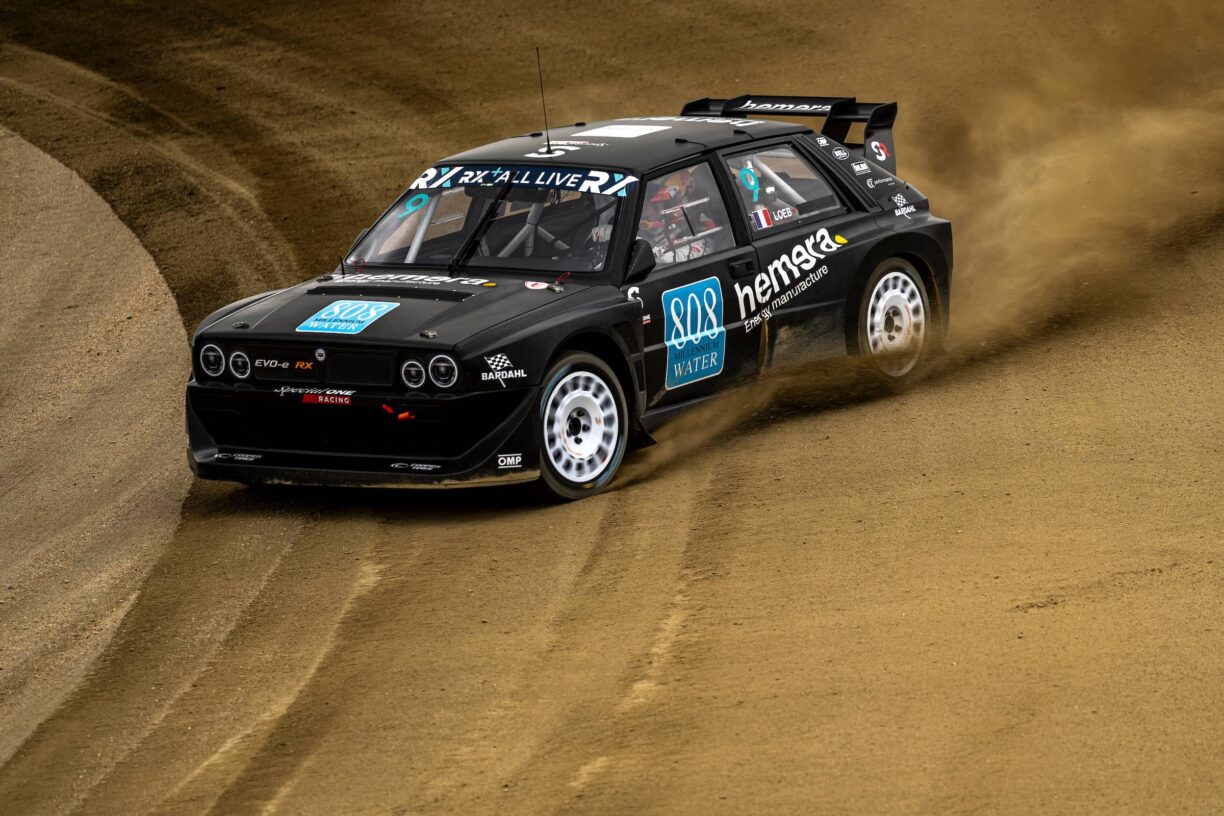 Increased performance and excitement are promised for World RX's second year as an exclusively electric series.
Since its inception in 1967, Rallycross has been at the forefront of innovation in motorsports, so it was only natural that the discipline should decide to go fully electric from 2022 onwards.
Now, World RX cars are fitted with identical electric powertrains that deliver 500kW – equal to 680bhp – via twin motors to provide acceleration faster even than Formula 1 machines. The new generation of electric World RX cars has clocked acceleration speeds of zero to 100kph in 1.8 seconds.
The 52 kWh battery pack featured on World RX cars weighs only 330kg and delivers a massive 880Nm of instant torque. The battery cells used on World RX cars are cooled by direct contact with a specially developed cooling fluid.
Since the new electric technology's introduction ahead of the 2022 World RX season, there have been countless laps of testing as well as racing to fine-tune the package ahead of this brand-new year of competition.
Can the return of legendary driver Sébastian Loeb disrupt a period of domination?
The headline act heading into the 2023 World RX season is Sébastien Loeb. The Frenchman will drive an all-electric Lancia Delta Evo-e RX for the newly formed Special ONE Racing team. During Loeb's previous three World RX seasons (2016-18), he scored two race victories and 15 further podium appearances from 36 outings.
Loeb is a nine-time World Rally Championship title winner – with 80 individual wins to his name – he is statistically the most successful competitor in rallying history.
He has also finished as runner-up on the gruelling Dakar Rally on three occasions, reached the overall podium in the Le Mans 24 Hours and triumphed four times in the Race of Champions.
Last year he was crowned champion in the electric off-road series Extreme E. Loeb will race in the World RX championship in 2023 in addition to the World Rally-Raid Championship and also selected WRC races.
The man to beat for the last half a decade in the World RX has been Johan Kristoffersson. The Swede has five World RX championships (2017, 2018, 2020, 2021, 2022) and lines up on the grid for the 2023 season determined to defend his title. Kristoffersson will once again be behind the wheel of his Volkswagen RX1e.
The only other driver to win a World RX title during Kristoffersson's period of domination has been Timmy Hansen. Timmy, a former rallycross team-mate of Loeb, was crowned World RX champion in 2019, recording race wins at four of that season's 10 stops.
Timmy and his younger brother Kevin Hansen will both drive the Peugeot 208 RX1e for the Hansen World RX Team in 2023. The Swedes are part of a famous rallycross family with father Kenneth Hansen, a 14-time European champion.
Kevin's two previous World RX race wins have come in the opening round of the season (2019, 2021), so he's definitely one to watch in Portugal.
Klara Andersson is back for her second season of World RX racing, driving a PWR RX1e for Construction Equipment Dealer Team alongside team-mate Niclas Grönholm (a seven-time World RX race winner).
Andersson from Sweden scored a podium finish in Portugal last season so will be hoping for another great result in Montalegre this weekend.
The racing is about to begin!
The 2023 World RX calendar features a globe-trotting tour of 10 races set to bring its adrenaline-pumping, edge-of-the-seat spills and thrills to fans throughout Africa, Asia and Europe.
There are historic venues such as Lydden Hill, home to the first-ever rallycross race and also new ground to break with the season finale taking place in Hong Kong.
Each World RX event features Practice sessions, a SuperPole shootout, four rounds of Heat races, two knockout Semi-Finals and the all-important Final. Championship points are handed out based on each driver's performance over the race weekend.
2023 FIA World RX Calendar
Round 1: June 3-4 – World RX of Portugal
Round 2: June 17-18 – World RX of Norway
Round 3: July 1-2 – World RX of Sweden
Round 4: July 22-23 – World RX of United Kingdom
Round 5: August 5-6 – World RX of Benelux (Belgium)
Round 6: August 19-20 – World RX of Germany
Rounds 9 and 10: November 11-12 – World RX of China