Last updated on November 10th, 2020 at 03:40 PM
With many gyms off limits again for a lot of people, we're going to need to get creative with the ways we workout once more.
If earlier in the year you got into the habit of using errant tins of baked beans as weights, books for yoga bricks and an old bath towel as an exercise mat, it's probably time to upgrade to some decent home kit. There are lots of benefits to exercising while you're waiting out Covid restrictions: it's a great way to break up the day, while research shows movement can help boost your mood and raise your energy levels.
If you're short on space, we've found some seriously versatile bits of compact kit for your home gym that can be put to use in a variety of ways…
1. W8 GYM, £119 (down from £149), w8gym.com
Dubbed a 'gym in a box', the W8 GYM is the perfect tool for anyone missing the weights room at their local gym or leisure centre.
Launched by X Factor star Fleur East (she says it's the secret weapon behind her incredible bod), the multi-functional workout system features 10kg of removable dumbbells, three sets of resistance bands and a protective mat for keeping your floors intact.
The compact case can also be used as a step, kettlebell and barbell; apparently you can perform more than 200 exercises using different bits of the kit in different ways. At two metres in length and width, it's just about portable enough to store away in a cupboard too, leaving your living room free of cumbersome clutter.
2. P.Volve, £162.54 for the starter kit plus three months' membership, pvolve.com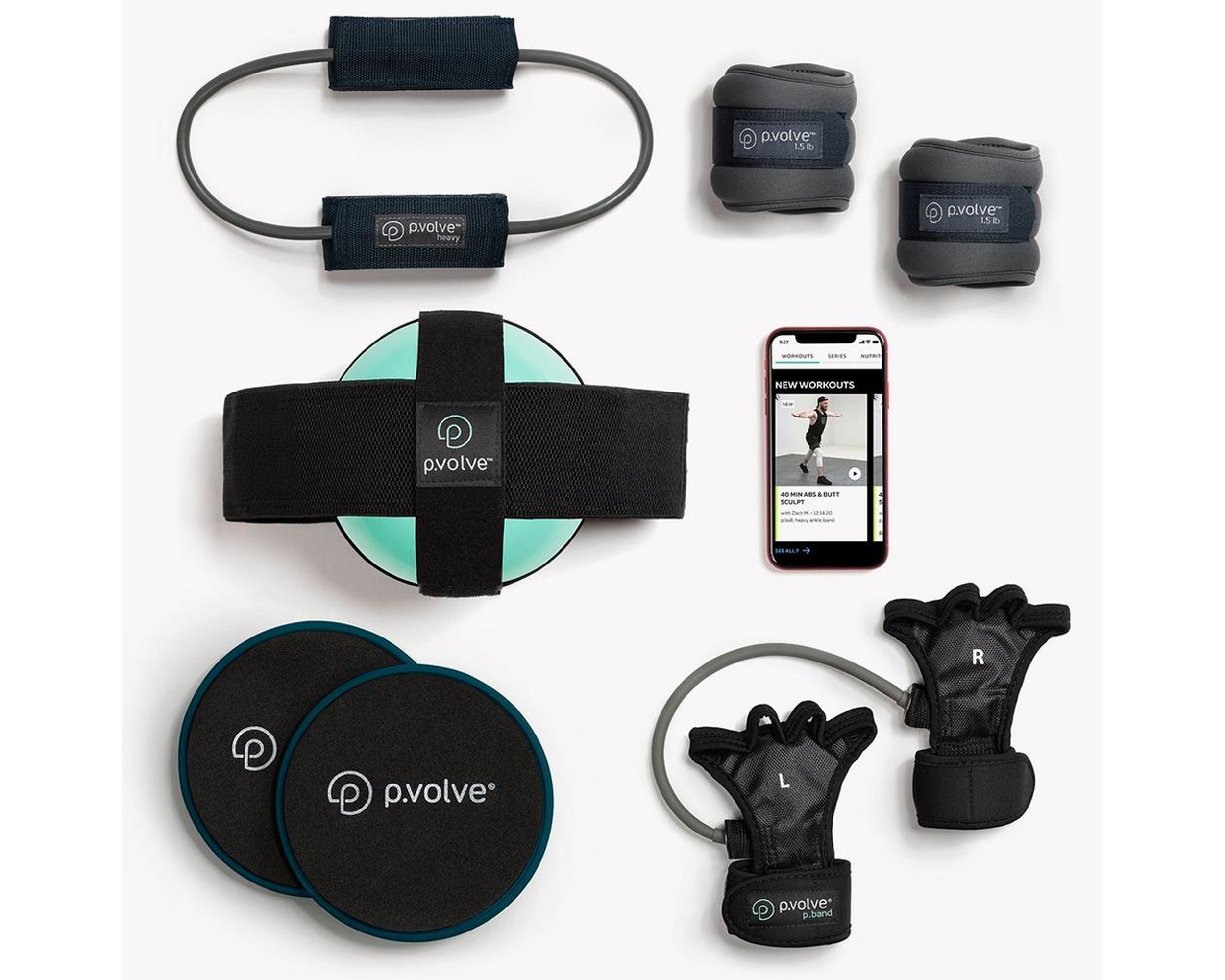 Loved by celebrities like Kate Bosworth, P.Volve is a Pilates-inspired workout method created by New York-based personal trainer Stephen Pasterino. Providing living room classes that are low-impact but high-intensity, the idea behind the kit is to help you tone hard-to-target areas without putting your joints under pressure.
The P.Volve starter kit comes with 1.5lb ankle weights, a resistance band, gliders, ankle weights, a firm mini-ball (p.ball) and a three-month subscription that gives you access to a library of 200+ workouts, so you'll never run out of fresh ideas for your next sweat.
3. Yogamatters Yoga Starter Kit, £30, yogamatters.com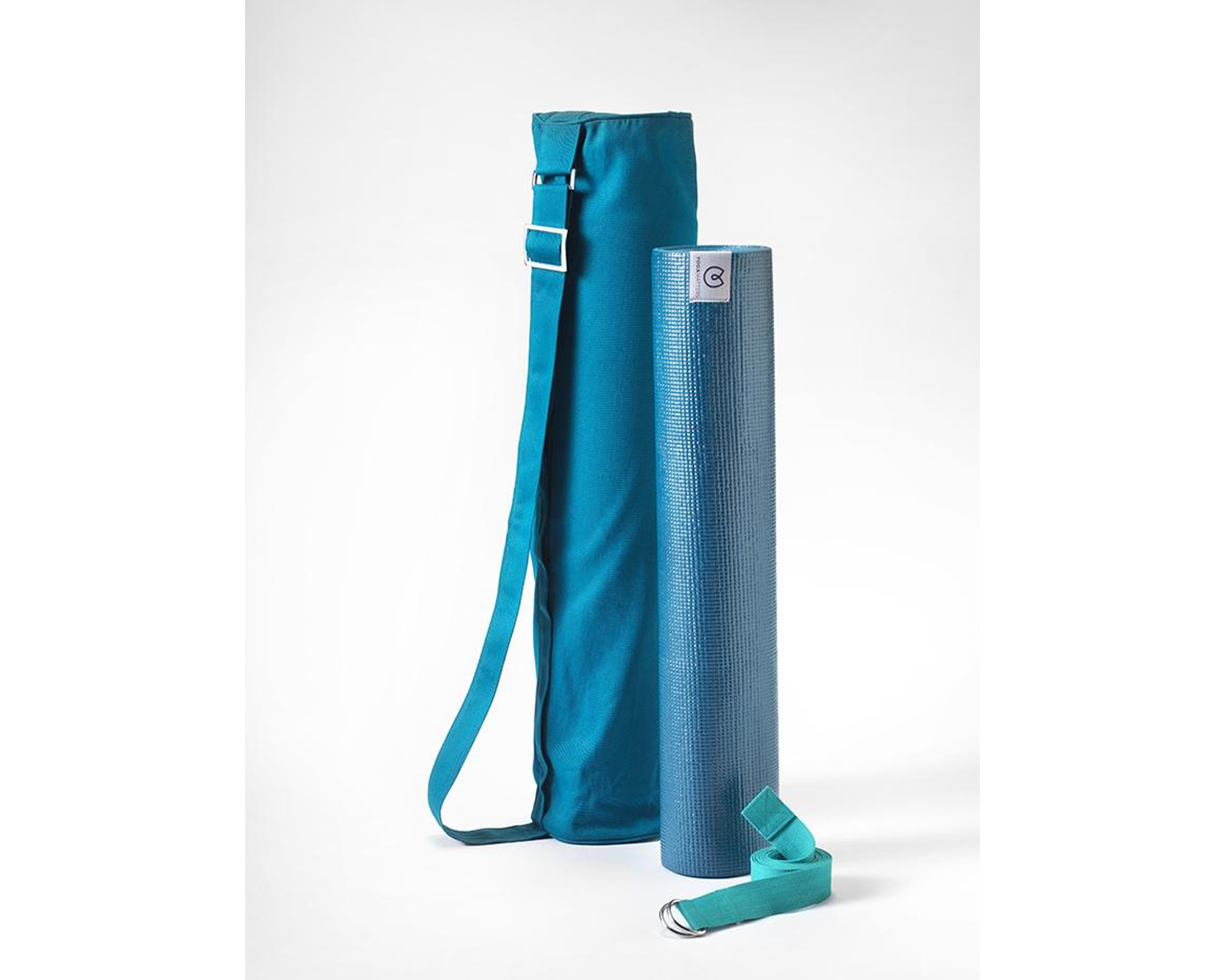 The great thing about yoga is it isn't a kit-heavy activity. However, it can be worth investing in some decent basics so you feel comfortable and supported during difficult poses.
This beginner's set features a grippy, cushioned yoga mat that's designed to stop your feet and hands from slipping when you're holding a sweaty downward dog, and it can also be utilised in home cardio and HIIT workouts too.
Storing a yoga mat can be tricky, so the kit also comes with a practical zip bag for keeping your mat protected and rolled away neatly. There's also a D-ring yoga strap, which can help you to achieve better alignment in challenging postures.