Last updated on August 22nd, 2021 at 02:35 PM
The Middleton sisters are well known for their love of sports, and while toned Pippa is said to be mad for a game of tennis, the Duchess of Cambridge's first love was always field hockey.
Kate discovered a passion for the sport while studying at the prestigious Marlborough College, where she captained the team in her final years of tuition at the private school in Berkshire.
Since then, she's pretty much hung up her stick for royal duties, but Kate still finds time to practice her skills every now and again.
For an energetic workout that'll burn calories, torch fat and clear the mind, nothing quite beats the challenge of a hockey match.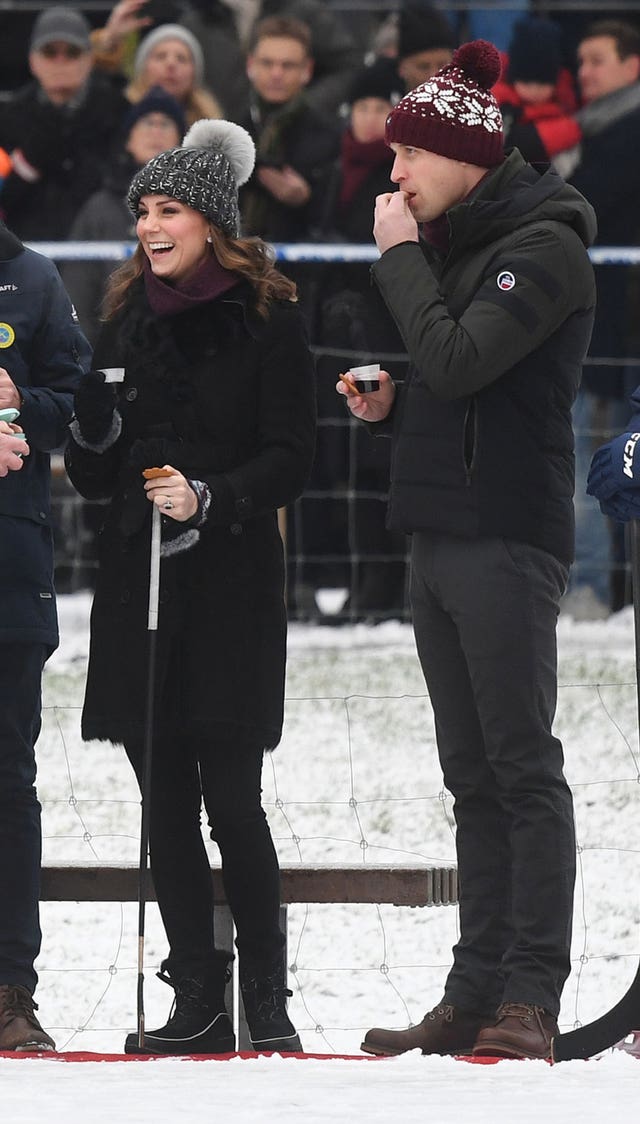 Thankfully, you don't need to still be in school to round up a few pals for a Twixmas tournament in a local park. Here are just a few benefits of getting (back) into the sport.
1. It helps burn calories
Wanting to shed the extra pounds you put on over Christmas? Hockey is a great way to burn off what's piled on after days spent feasting on roast dinners, boozy puds and lashings of custard. That's mainly thanks to the stop-start nature of the game, which means you're alternating bursts of high-intensity movement with recovery, which studies have found to have greater fat loss benefits than jogging at a sustainable pace.
2. Enhanced muscular strength
Hockey is a fast and furious strength-training workout, which engages the core and leg muscles, helping to tone the abdominals and define the lower body. Strength-training sports, like hockey, are particularly beneficial later in life as they've been shown to reduce the risk of injury, improve bone strength and strengthen connective tissues – leading to overall improved health and muscle mass.
3. Improved coordination and balance
When hockey players shoot or pass, they need to have awesome agility and razor-sharp reactions to be able to shoot the tiny 2.8 inch ball with power and speed.
Players must react quickly to the game play too, in order to accurately defend or attack against the opposition.
Developing these skills over time can lead to improved balance and agility, as well as better hand-eye coordination.
4. It boosts mood
There are mental plus points to dusting off your stick too. Exercise can improve your mood because of the 'happy' endorphins released during hard physical work, easing feelings of depression, stress and anxiety.
Getting out into the fresh air can also help boost feelings of wellbeing. Plus, studies have found that team sports can positively impact mental health, thanks to the social element of exercising as a unit.
5. It improves your running speed and endurance
If you've signed up to a marathon this year, hockey is a great cross training sport to help improve your overall time. All that running back and forth across the pitch tests your endurance and improves stamina, helping you improve your speed over time (think of it like a less torturous version of the shuttle runs you used to do at school).
Becoming a hockey pro also requires you to be fast and agile on the field, which will ultimately put you in pole position in all other forms of exercise – whether it's smashing a personal best on the running track or needing quick reactions on the football pitch.
Either way, getting your game face on is a good way of breaking the cycle of lying on the sofa and munching on Quality Street.