Last updated on November 15th, 2021 at 12:25 PM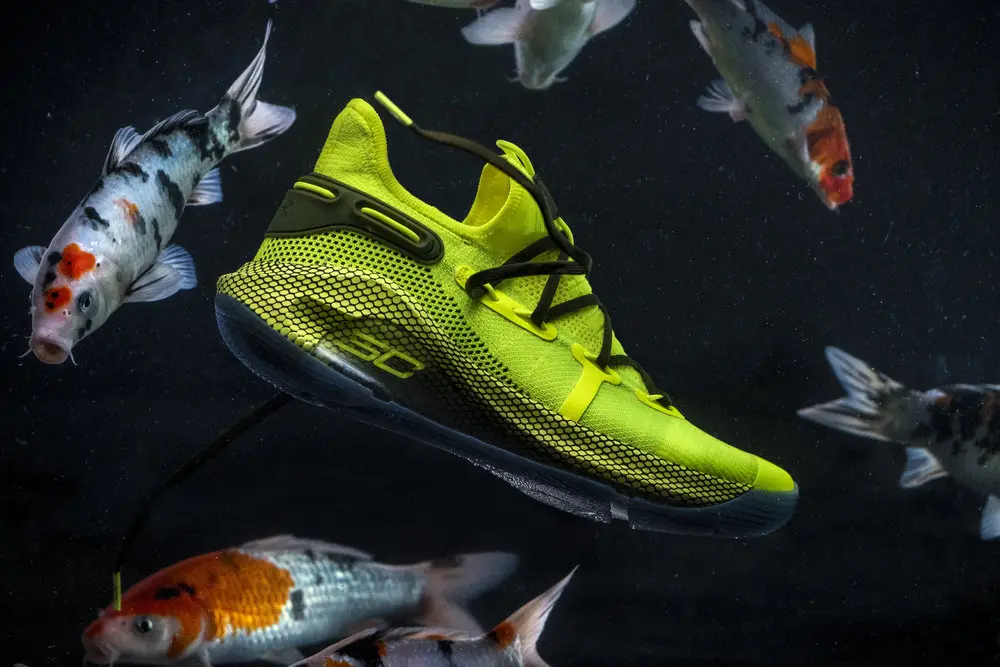 All-Star Weekend Curry 6 Colorway Tells The Story of a Koi Pond Dare That Ended in Sprints
Stephen Curry is more than meets the eye. On the court, he doesn't look the part of a consensus six-time NBA All-Star player; he's thinner, smaller, not as obviously explosive.
But with the ball in his hands, he makes magic happen; deadly accuracy from range, unmatched handles and court vision that rivals the all-time greats.
Off the court, Stephen has demonstrated he's humble, joyous and grateful for everything in his life.
But spend some time around him and you might get caught up in one of his famous schemes – at his core, Stephen is a savage prankster, who loves to stir the pot and add some lighthearted mischievousness to any situation.
"We went to a little Japanese steakhouse to celebrate, and decisions were made to jump in the koi fish pond at the restaurant. I was the decoy distracting the hostess while Steve [Rossiter] jumped in and tried to grab one of the fish."

— Stephen Curry
The coy, playful personality that friends and family now know all too well can be traced back to Stephen's time at Davidson College in North Carolina.
This particular prank occurred during Stephen's junior year, while he was out with his teammates on his 21st birthday.
As Rossiter worked to nab a koi fish from the restaurant pond, Curry distracted the hostess.
Unfortunately for them, a security camera caught all the action. 
A videotape from the restaurant made its way to Davidson College men's basketball head coach Bob McKillop a week later.
"We were in the gym running sprints for a good two hours," said Stephen. "And then we had to go back to the steakhouse and stay at the front door for four hours as greeters!"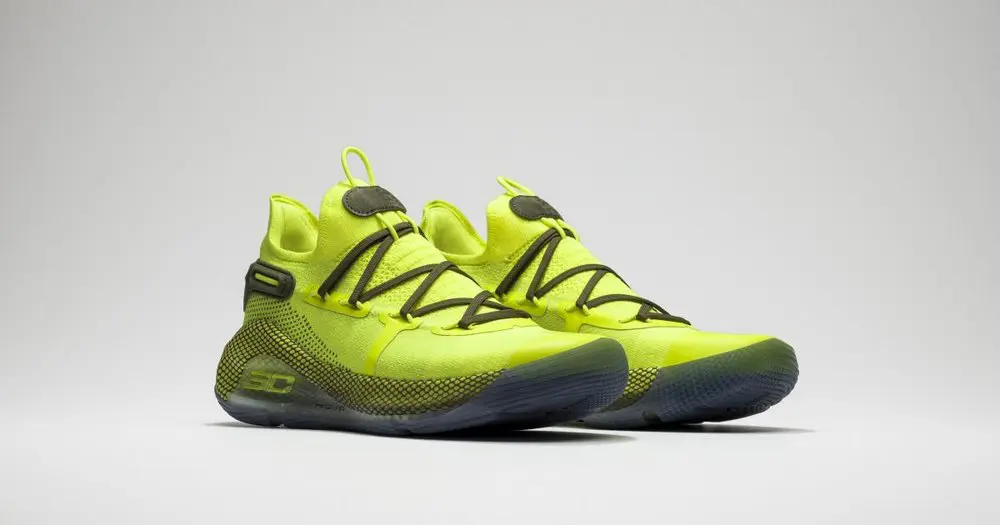 At that point, the restaurant had come out on top – the most famous amateur athlete in the area, just a year removed from leading Davidson to the Elite Eight and in the midst of a first-team All-American season, was at the door greeting starry-eyed customers, a boom for business that went well beyond a single koi fish.
And while Stephen might have learned his lesson in the moment, it only ignited the coy spirit that drives his mischievous personality today.
Stephen revels in poking the bear – whether it's pranking a friend at home or dropping three after three on a reeling defense.
The Curry 6 Coy Fish colorway, homophone intended, tells the origin story of a prankster as he returns to his home in Charlotte for the 2019 All-Star Game. 
This striking colorway is a nod to the vibrant beauty of the koi fish, featuring a bright yellow fully knit upper, a full-length HOVR midsole and a water-like clear outsole for best-in-class traction.
To celebrate the 2019 NBA All-Star Game, the Under Armour Curry 6 Coy Fish colorway will drop in limited pairs at the Armoury at Champs Sports in the Carolina Place Mall in Pineville, NC on February 13 beginning at 4:30 pm ET.
It releases broadly on UA.com, at UA Brand Houses, and at select retail partners for $130 USD on February 15, 2019. 
Limited pairs will also be available at the SC30 x Oakland pop-up shop located at 472 9th Street in downtown Oakland on the same day. 
The pop-up is open Friday through Sunday, and when the Golden State Warriors host a home game, from 12 p.m. to 7 p.m.