Last updated on August 22nd, 2021 at 03:11 PM
Superstrata, a new Silicon Valley-based bicycle brand, known for creating unibody custom 3D printed carbon fibre bikes, is arriving in the UK with a special Edition.
Their new Oxford edition will be displayed at Smartech's store in Selfridge's on Oxford Street London from Thursday 23 July 2020.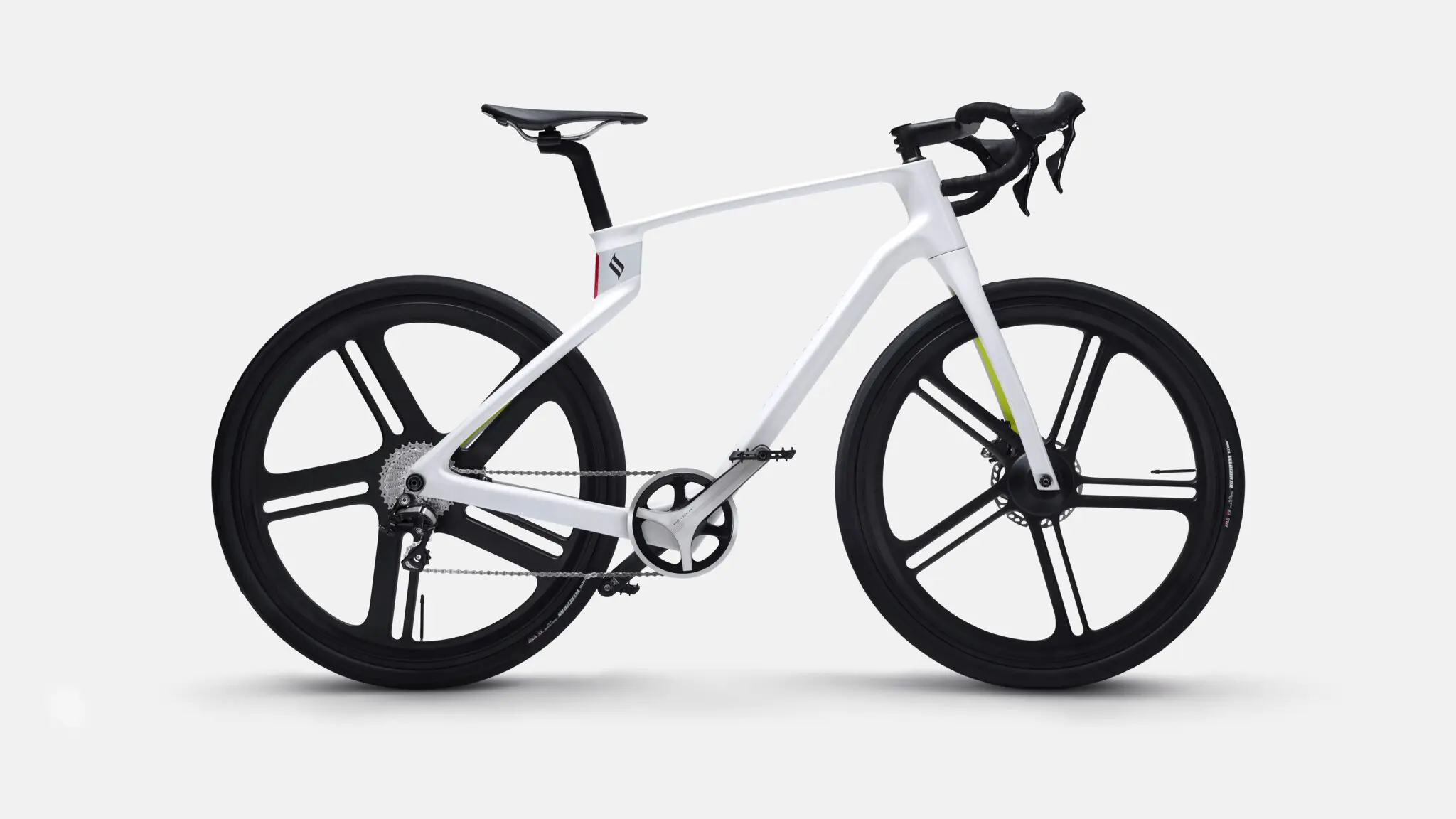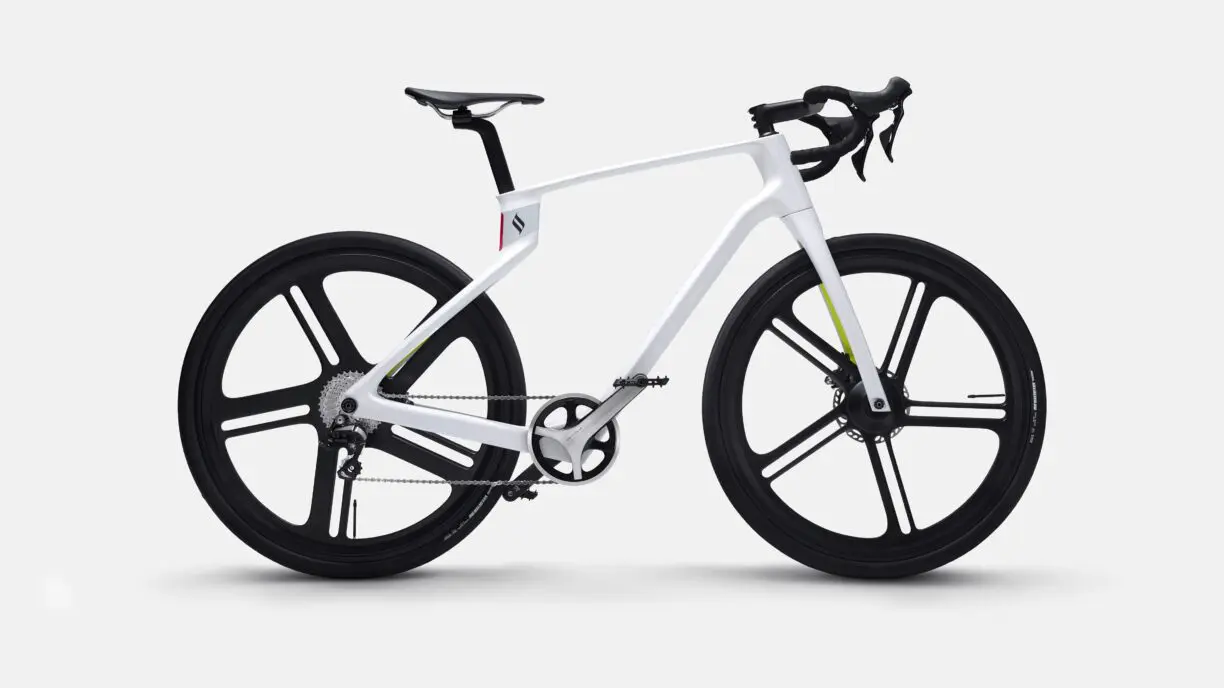 The Superstrata has already exceeded £2 million in pre-orders, having only being launched on Monday 13th July. 
Superstrata is a U.S. bicycle brand producing lightweight, impact-resistant bicycles and e- bicycles.
Made to measure for each individual rider, no two bikes will be the exact same but, the Oxford edition is only available from this store, and it includes the coveted carbon fibre wheels with a highly premium groupset, two of the most requested features from their customers.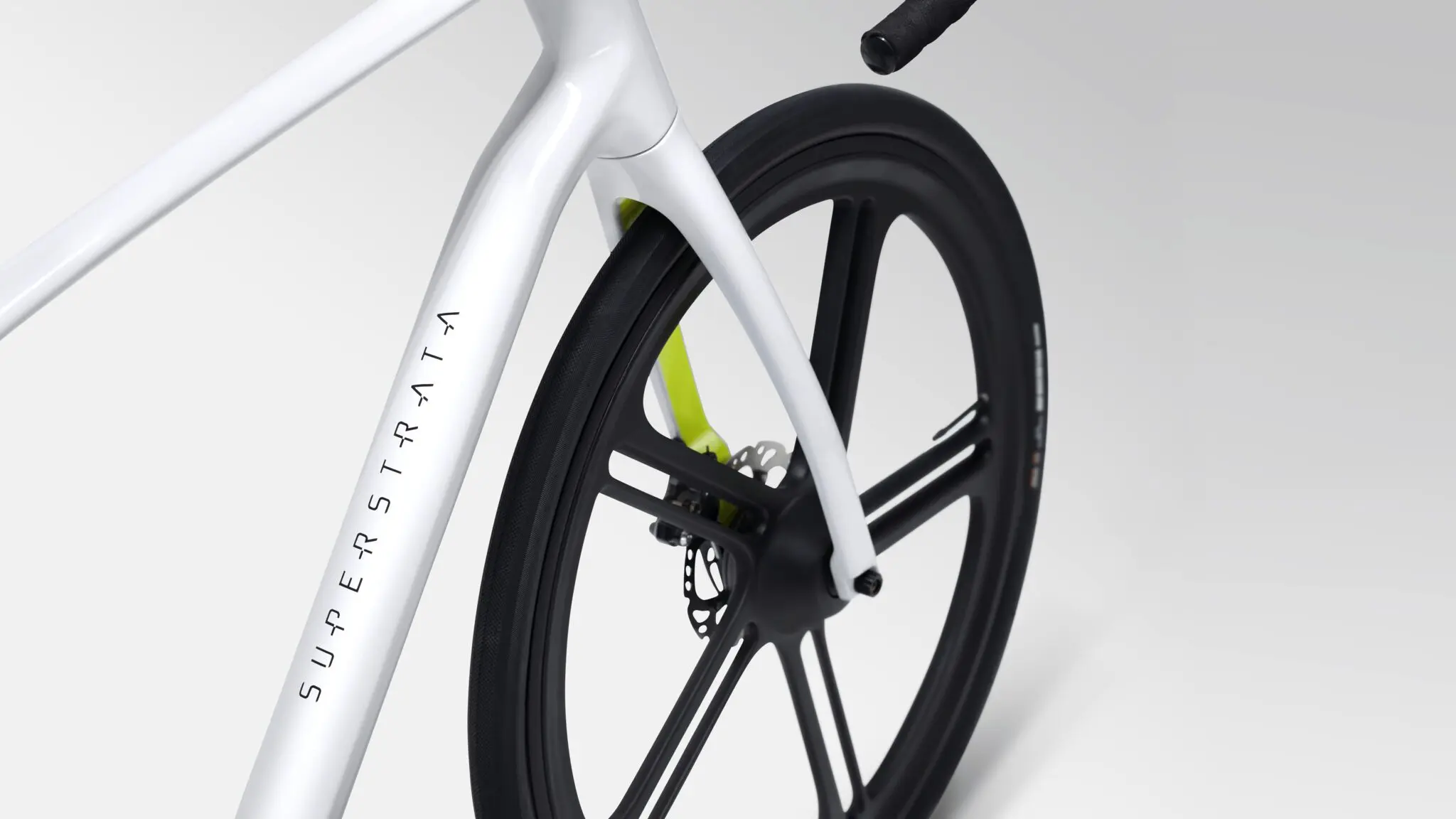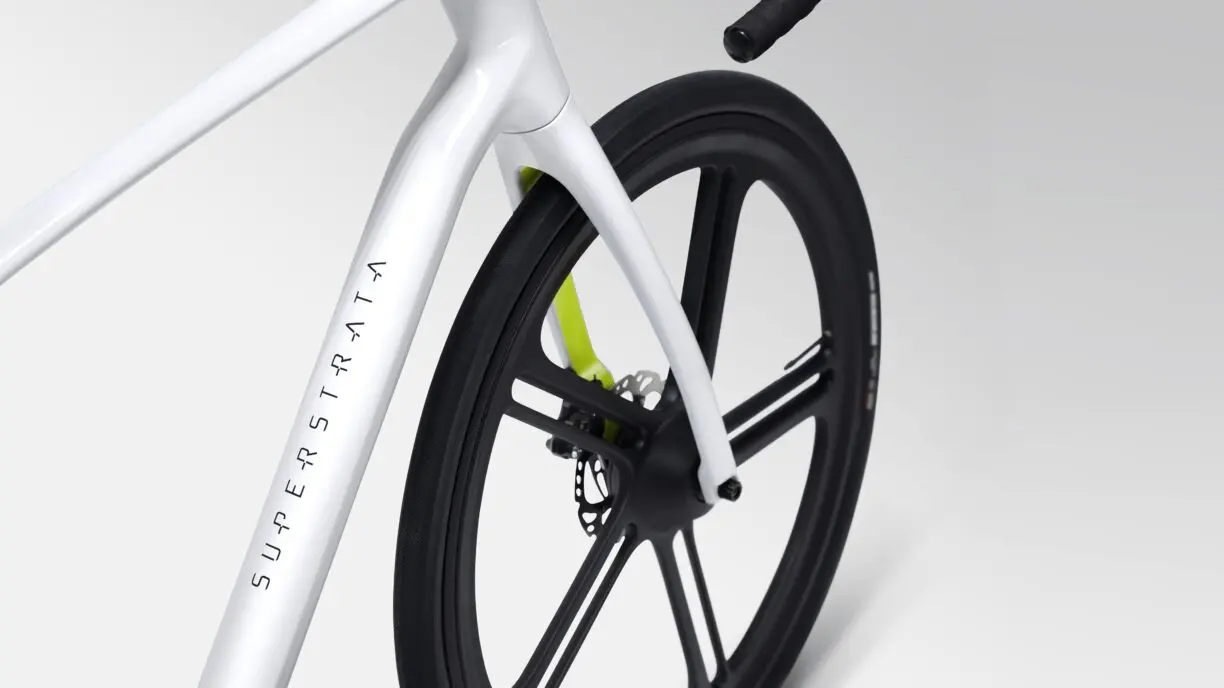 The Superstrata Oxford will be showcased, suspended on this Vadolibero bike stand, next to a classic Penny Farthing bike to show just how far we've come in bike design and usage over the last 100+ years.
The Oxford bike will be behind glass so you won't be able to touch or ride it, but the brand is offering visitors the opportunity to sign up and get a chance to ride one as soon as its additional bikes arrive in London at a later date.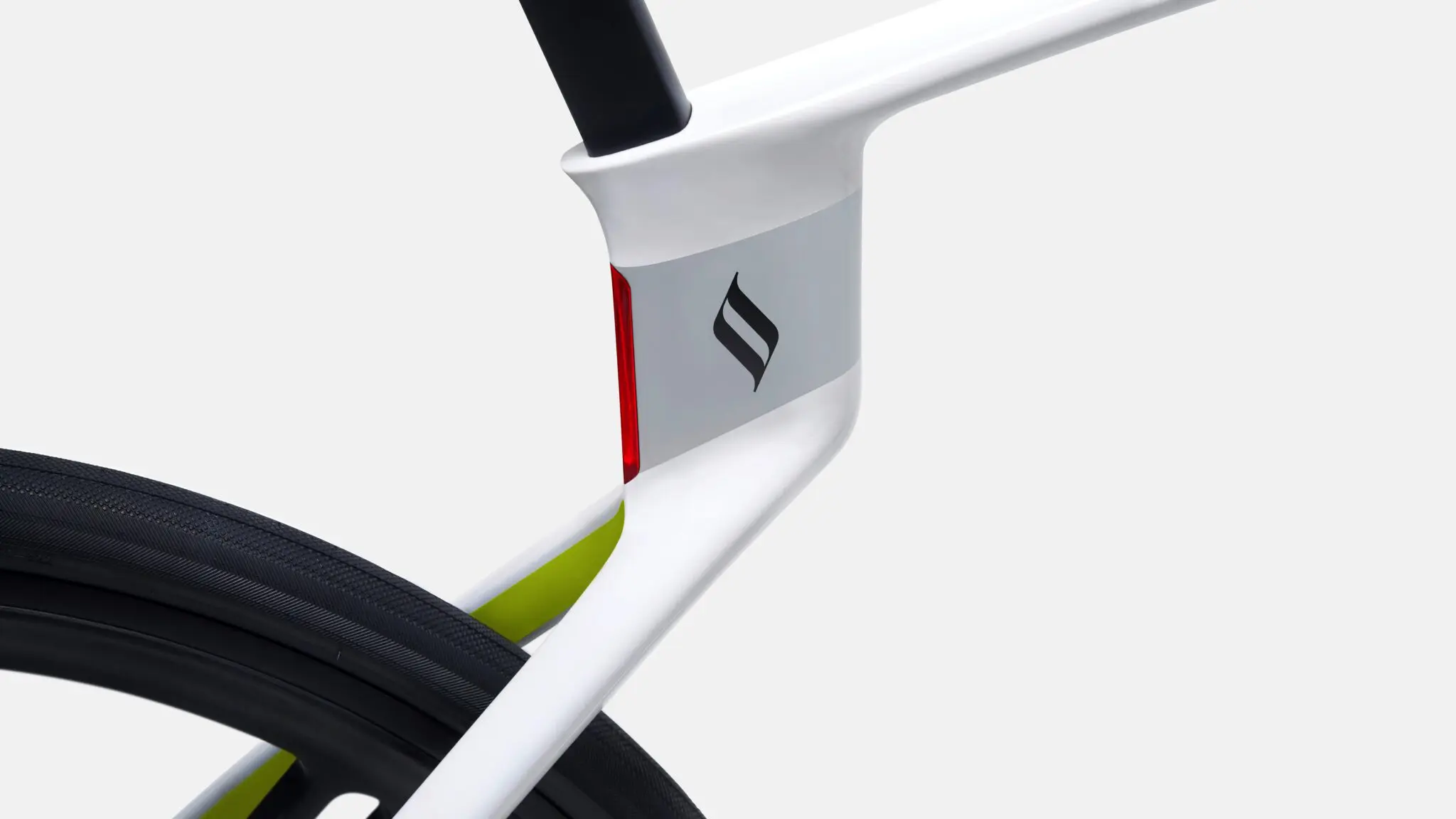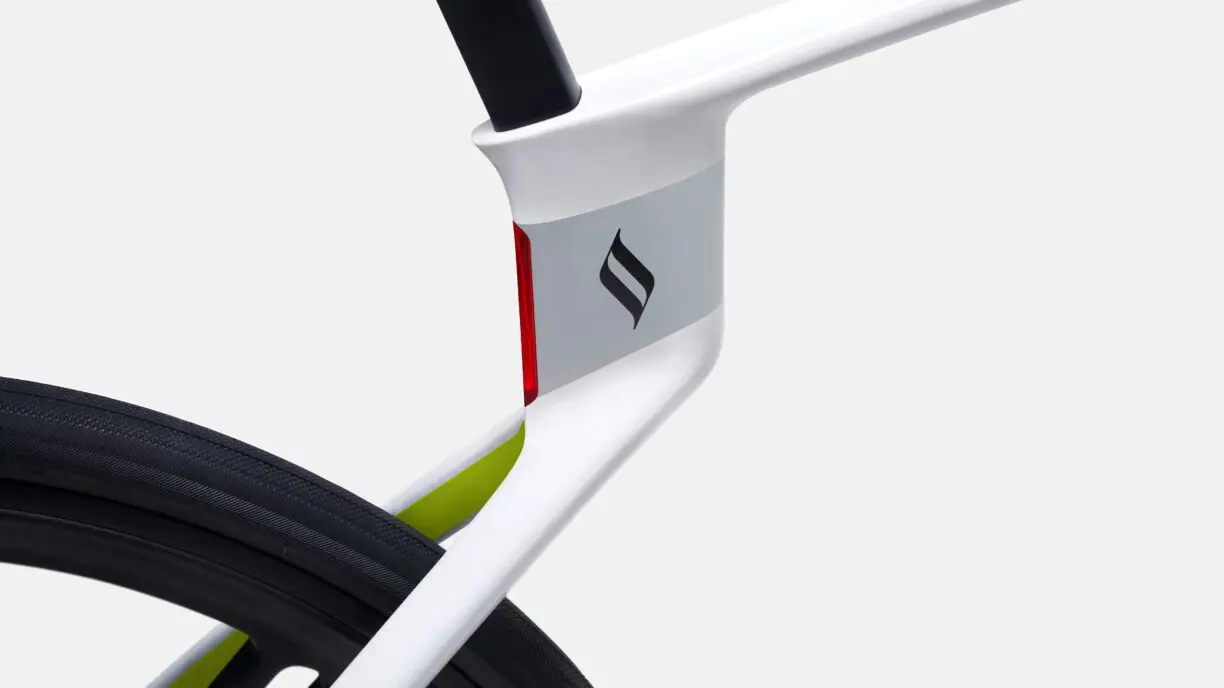 The Oxford edition comes in both the classic (C) and e-bike (E) versions, priced at £4,999 for the Superstrata Oxford C, and £6,499 for the Superstrata Oxford E. Using advanced carbon fibre composite materials and innovative 3D-printing manufacturing, every unit is custom built for customers according to their size and riding styles. 
To pre-order the bike, shoppers will need to scan a QR code, which gives access to Superstrata's secret purchase links for anyone considering buying one for themselves.
The code is also integrated in a brand new Superstrata Oxford edition video.