Last updated on May 26th, 2022 at 06:40 PM
This summer, boutique fitness and wellness studio, Rumble, will expand its HIIT circuit offering, from its flagship Dalston location, launching Rumble Circuit.
The new zero-carbon footprint studios will open in three new spectacular London locations, including Primrose, Fitzrovia and Shoreditch.
The expansion of Rumble's unique futuristic HIIT circuit offering will allow members to train with both built-in screens hanging from the walls, showcasing the exercises to guide them through their workout, and trainers, to motivate, supervise, push and assist.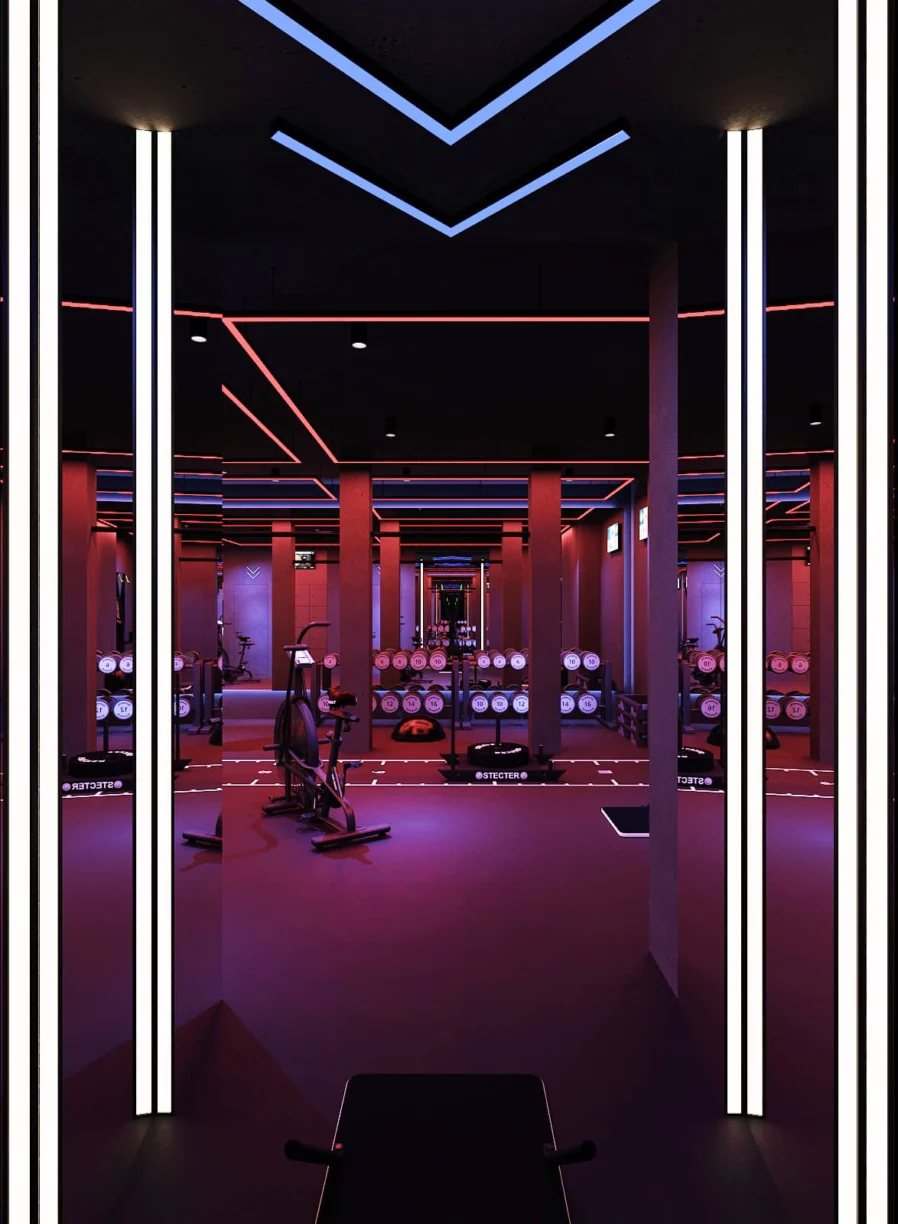 Founded by Ukrainian, Lenka Chubuklieva, Rumble will be supporting We Help Ukrainians via the studios, to help Ukrainian refugees find support worldwide and is personally assisting at We Help Ukrainians London warehouse for support and aid.
All new studios will consist of one room with four separate stations and over 600 exercises. The HIIT circuit classes will last 40 minutes, with members moving from station to station every 10 minutes, and new classes joining after every 10-minute rotation.  
Whether you're running late or arriving early, this won't matter with Rumble Circuit as you can drop into the next rotating class, making it the most flexible HIIT circuit workout in the UK, following Rumble's mantra of "It's never too early or never too late to HIIT the gym."
The circuits change daily focussing on different body parts including burn and build workouts for upper body, lower body, full body, abs and booty.
As with Rumble's flagship Dalston Studio, Rumble Circuit will continue its environmental efforts and will plant a tree for every workout to help offset its carbon footprint.
All products in the studios will be sustainably sourced, with no single-use plastic on site, making it a studio with a conscience.
Rumble has partnered with brands like Avobar, which provide healthy sustainably sourced delicious food, and Cowshed, who provide environmentally friendly handwash, shampoo and conditioner.
Lenka Chubuklieva says:
"We're thrilled to be launching Rumble Circuit, expanding our popular HIIT circuit offering across London and making some of our most popular classes from our Dalston location more accessible. We appreciate that people's lives are busy, and your day doesn't always go to plan,
so that's why we have created the most flexible HIIT circuit studio to fit around you. You are never late or never early and can drop into a class whenever you choose."
Rumble Circuit has just launched in Primrose and is set to launch in Fitzrovia in June and Shoreditch in July. Rumble Circuit offers pay-as-you-go classes, memberships and personal training options.