Evans Cycles, new Pinnacle HC Turbo Home Trainer. marks the British retailer's first own-brand turbo, the new direct drive smart trainer offers riders access to some of the best innovations in indoor cycling at an affordable price.
With the days drawing shorter and cold wet weather commonplace throughout winter, many riders will now be looking at ways to take their new found love of cycling indoors.
Whereas in years past cycling throughout this period was reserved for the brave (and the mad), the introduction of online training platforms and rapid development of smart training technology has opened up new opportunities.
Referring to the term 'Hors Categorie' – a French term used to describe the toughest climbs – the Pinnacle HC Turbo Home Trainer delivers realistic ride simulation matched by connectivity and industry-standard precision for a quiet, uncompromising experience.
Bringing the outdoor ride indoors, the Pinnacle HC provides the ideal amount of inertia for a realistic experience (minus the weather, of course). Using a flywheel to generate real-life road feel, it can simulate up to 2,500 watts and a maximum incline of 20%.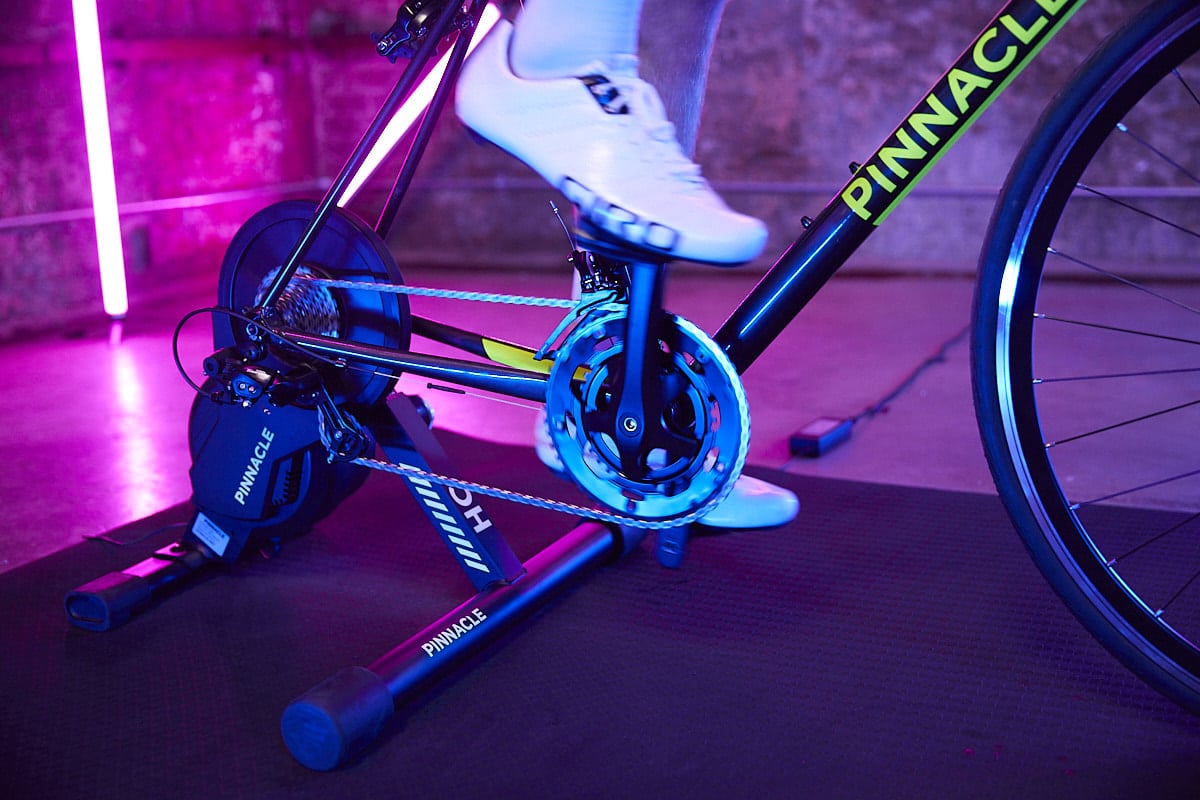 Allowing users to run various wheel sizes, the trainer is compatible with 8/9/10/11 speed SRAM or Shimano cassettes sold separately and comes equipped with an integrated cadence sensor.
From first-time indoor riders to seasoned roadies, the Pinnacle HC is the ideal trainer for any household. Easy to set up, ANT+ and Bluetooth connectivity allow the trainer to communicate with a wide range of devices and applications.
Users can create their own indoor world using a smartphone (IOS/Android), computer (Windows/MAC OS), GPS or FEC-enabled devices. The Pinnacle HC connects to popular training software including ZWIFT, TrainerRoad, Wahoo SYSTM, Rouvy, Kinomap, PerfPRO and TACX films (for TTS).
Weighing in at 15kg, it's a smart trainer that's light enough to transport and move around the home. It's also a trainer that keeps noise to a minimum – measuring just 52Db (at 19mph), producing a sound similar in intensity to an electrical fan.
The new Pinnacle HC Turbo Home Trainer is now available to purchase for £399.99, both online and in Evans Cycles stores. For more information on Evans Cycles, visit www.evanscycles.com