Last updated on April 27th, 2022 at 07:22 AM
New Balance has revealed an all-white pack of its latest evolution Furon v6+, Tekela v3+, and 442 v2 boots, inspired by the energy that lies within.
The pack, named Tri-Aura, has been created with the idea of inspiring a player to unlock their potential and bring it to the fore.
Beginning with an all-white Tekela in both synthetic and leather finishes, the new design features additional details in violet accents or green accents for the leather finish.
Boasting a re-engineered stretch knit upper for optimum performance, the v3+ incorporates a full nylon injected chassis for in-game lightweight stability for those that see the game differently.
Also included is the Furon v6+, New Balance's most dynamic boot to date. Available in complimentary synthetic and leather versions, the new whiteout boot includes blue accents or orange for the leather version
Showcasing next-generation fit weave upper technology for a faster and cleaner feeling. The 6+ is crafted for the ultimate focus.
Completing the Tri-Aura Pack is the timeless all-white 442, featuring yellow tones. The flawless design provides unparalleled comfort and definitive lock-in.

FURON v6+


Seize Opportunity
React fast with lightweight stability thanks to a NextGen Fit Weave upper
Decisive Impact
Take movement to the extreme with the Elite Pro soleplate.
Evolve Focus
Enhance your instincts with a low-profile knitted collar, locking you in for ultimate focus.
TEKELA v3+ SEE IT DIFFERENT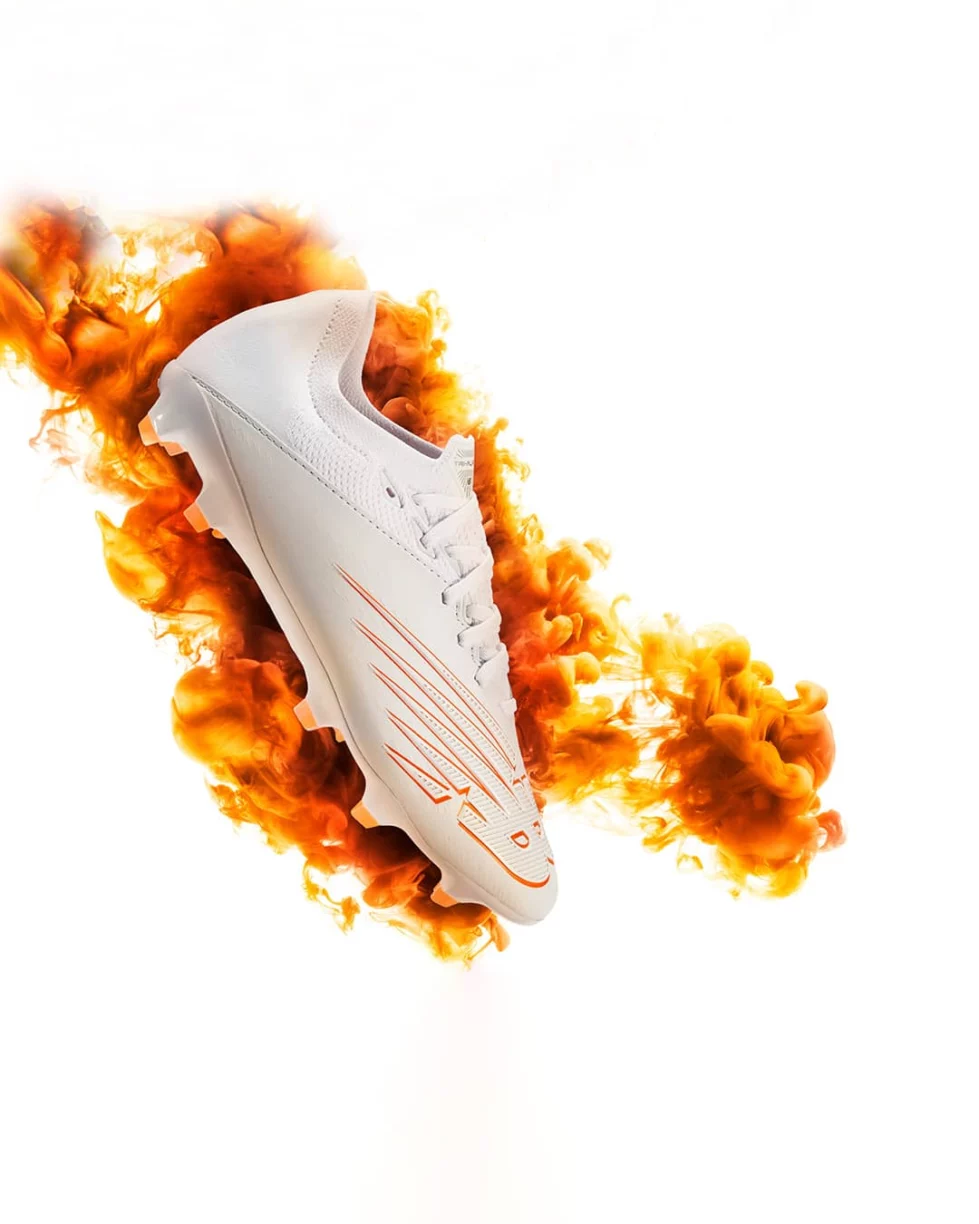 Feel the Game
Amplify your game with a combination knit upper and kinetic stitch technology.
Dominate Play
Elite Pro soleplate lets you impose your vision on the game.
Unrivalled Stability
Laceless Hypoknit Upper locks you in to dictate the game with confidence.

442 TIMELESS, FLAWLESS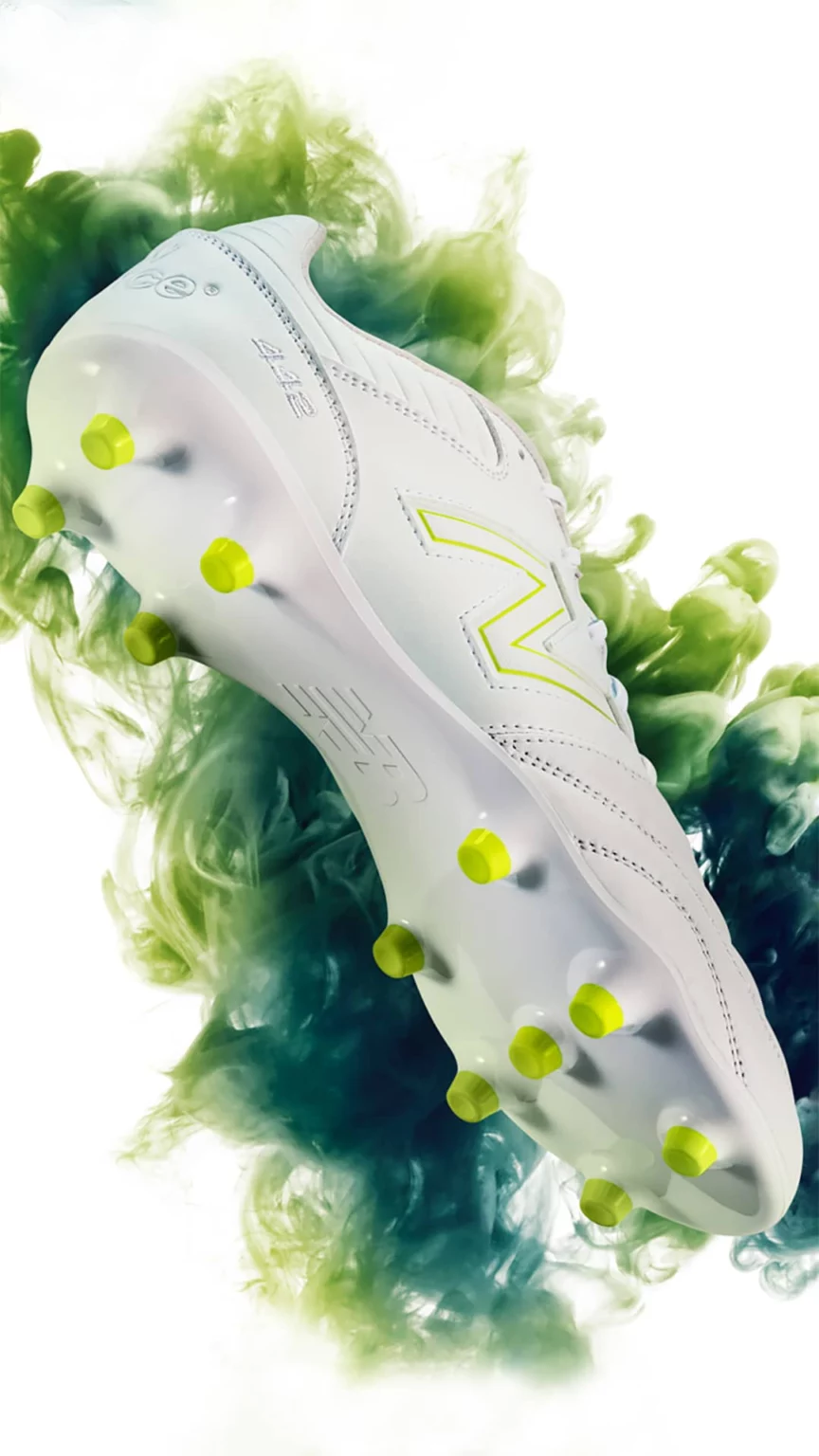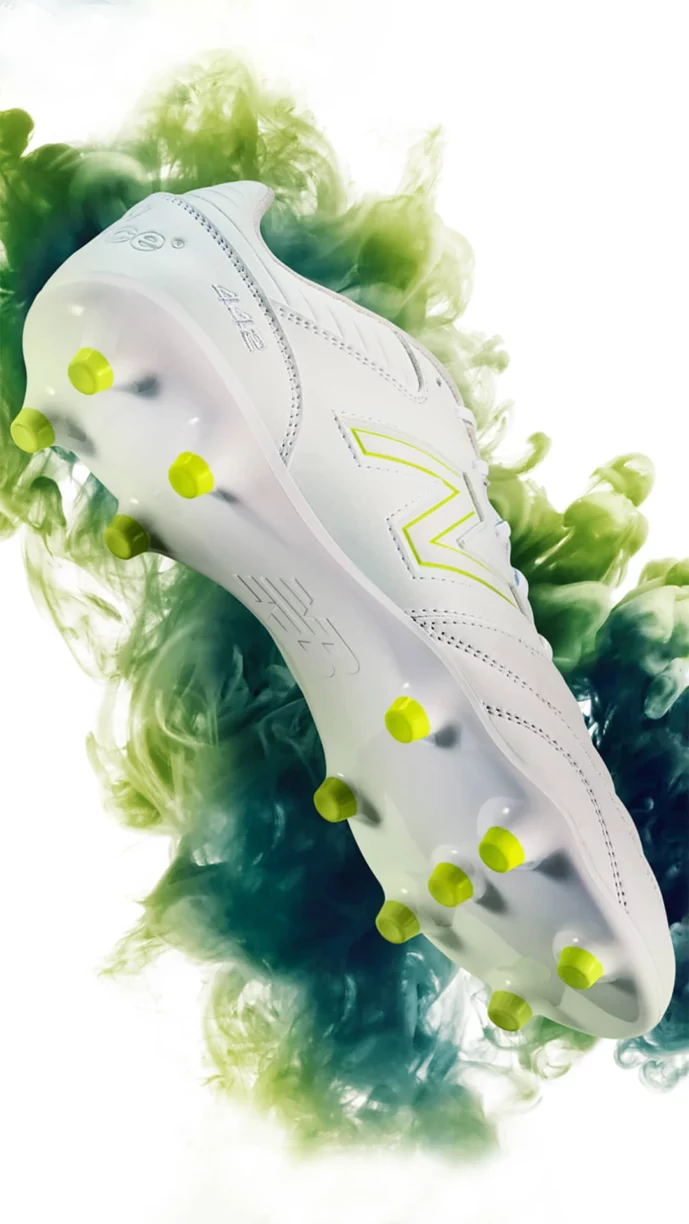 Uncompromised Quality
The highest quality leather crafted for comfort and unparalleled touch.
Seek Excellence
Achieve technical excellence in comfort with the Elite Pro soleplate.
Crafted for Comfort
Pod cushion technology provides effortless comfort and definitive lock-in for stability.
On-sale now, the shoes will be available worldwide from selected retailers and online at www.newbalance.com/football (US residents) and www.newbalance.co.uk/football (UK residents)