No matter your goal or motivation, running a marathon is an admirable achievement. But where do you start?
Training for and completing your first full marathon requires significant effort and dedication.
The time and commitment required to reach the finish line may be more than you expect – but with the right guidance, techniques and strategies, it can also be one of the most rewarding experiences of your life!
To help guide you through this exciting new journey, we are offering up some useful tips for the novice to the experienced marathoner on everything from training regimens to nutrition plans so that your first race will be smooth sailing!
With over 90,000 people set to take part in the London Marathon this April, I spoke to Huel's Senior Nutrition Manager and qualified Performance Nutritionist, Rebecca Williams, who kindly shared her top tips for preparation, endurance, and nutrition ahead of the big day.
Rebecca's top tips:
Know your 'why' – the marathon is a huge commitment, so make sure you know why you want to do this and keep reminding yourself of your mission when training gets tough (as it sometimes will be!)
Create a training plan and log – a crucial part of preparation is mapping out your routes, runs and timelines. A log will help you learn what works for you which will help you perfect your strategy on run day
Mix it up – variety is key. Your training for endurance so alongside your runs, mix in interval training, recovery sports like pilates, and self-care
Food is fuel

Training Nutrition – Training for a marathon puts a lot of strain on the body so you need to make sure you eat enough calories to cover the energy cost and adequate protein to allow for recovery and adaptation
Race Nutrition – Train your race plan. 26.2 miles is a long way so you will need to fuel every 30-45 minutes with roughly 30g of simple carbs during the race. But practising this fueling strategy during training runs in the weeks ahead is crucial to make sure your stomach is comfortable

Set a goal – if this is your first marathon, why not aim to make your race day your smartest, fastest run. It helps to make holistic goals such as cutting back on drinking alcohol in the weeks leading up to the race or working on your sleep routine to ensure you reach that starting line in the best possible state
The big day – don't change a thing! Use everything you've learned and treat this as a 'long run day', even down to what you were. This is not the time to test out those new trainers
With nutrition, a core part of a successful race day, Huel's range of nutritionally complete snacks and meals are a great addition to your training programme, designed to give your body the fuel it needs to function at its best.
You can compare which Huel product is right for you HERE or take the quiz HERE. 
No time to take the quiz? Here is our curated selection of marathon-ready Huel products below.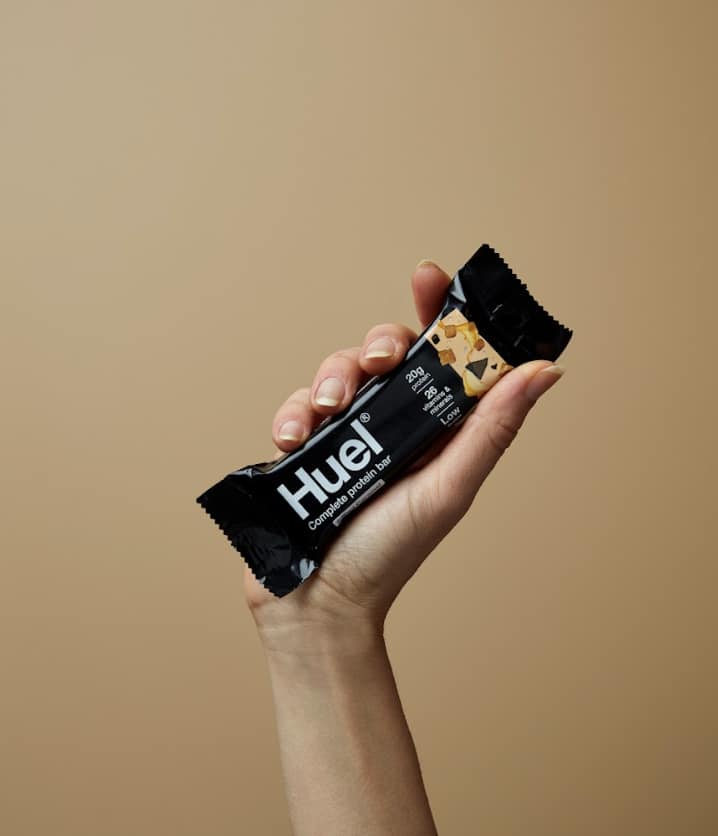 Huel Complete Protein Bar takes protein bars to a whole new level. High in protein, low in sugar and full of flavour… oh and did we mention they are each enrobed in a delicious cocoa coating and just 200 cal. It isn't a chocolate bar (it just tastes like one!).
Flavours: Peanut Butter, Salted Caramel, Raspberry, Banoffee
*Also available in variety packs*
Starting at £2.08 per bar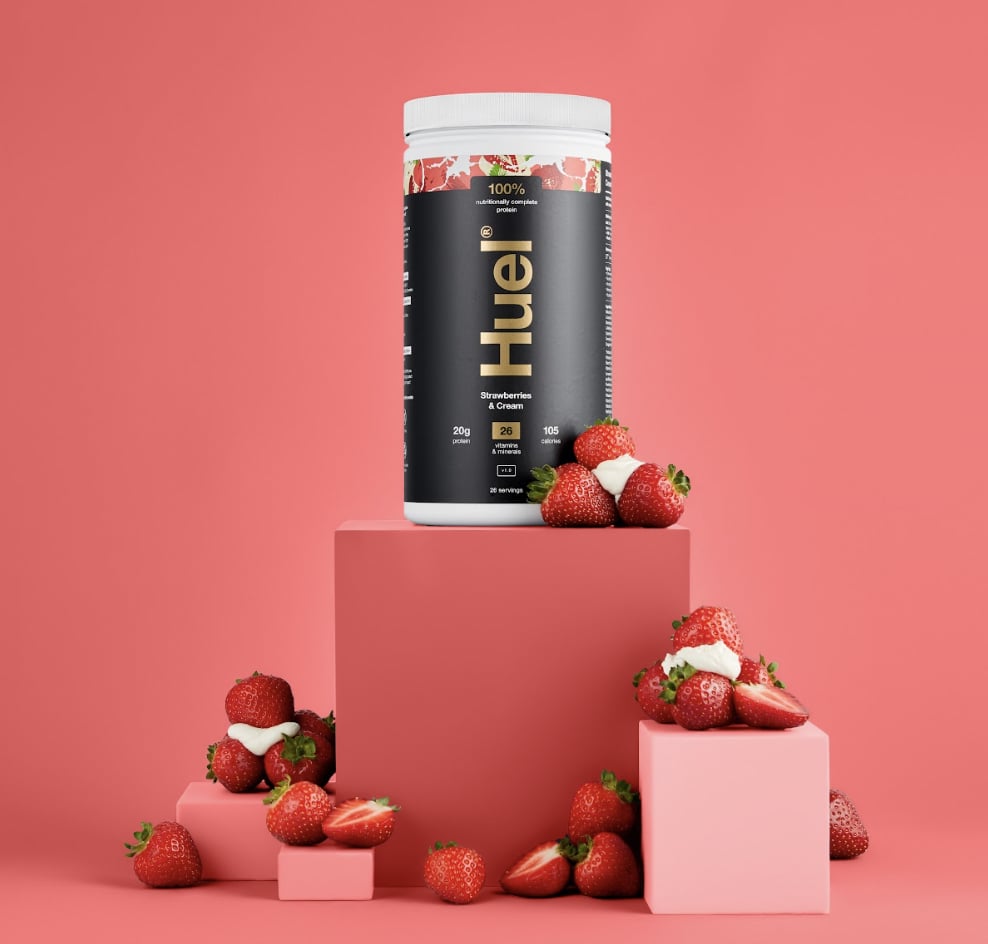 Huel's Complete Protein is the world's first nutritionally complete vegan protein powder. Made from sustainably sourced, high-quality, animal-free ingredients: hemp, faba and pea protein.
Flavours: Vanilla Fudge, Chocolate Fudge Brownie, Banana Milkshake, Salted Caramel, Strawberries & Cream, Unflavoured & Unsweetened
TIP: A great protein-packed snack to be used during the day
Starting at £0.87 per serving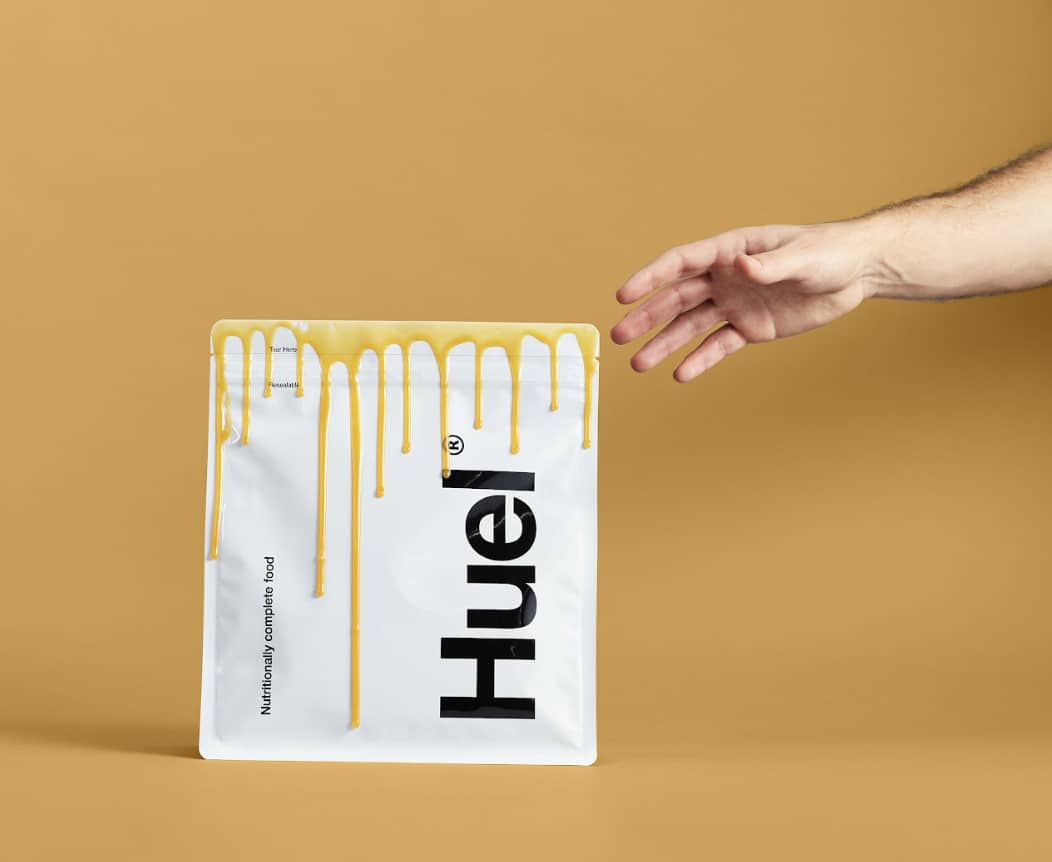 Huel Powder v3.0 is a nutritionally complete meal in powdered form. Just mix with water in the free shaker provided and you're good to go. Available in three formulas: Original, Gluten Free or Professional (formulated for athletes).
Flavours: Vanilla, Salted Caramel, Banana, Berry, Chocolate, Cinnamon Swirl, Coffee, Unflavoured, Original, Chocolate Mint
TIP: Great as a post-training run recovery solution
Starting at £1.57 per meal