Last updated on April 15th, 2022 at 03:37 PM
The wonderful thing about the great outdoors is that it's there waiting for you at any time of year, and there's nothing that can stand in the way of you enjoying it – as long as you are properly equipped and prepared.
Over the past two years, in particular, many have come to appreciate the tremendous mental and physical benefits of outdoor activity; the fresh air, the abundant natural beauty and the gentle, enjoyable exercise.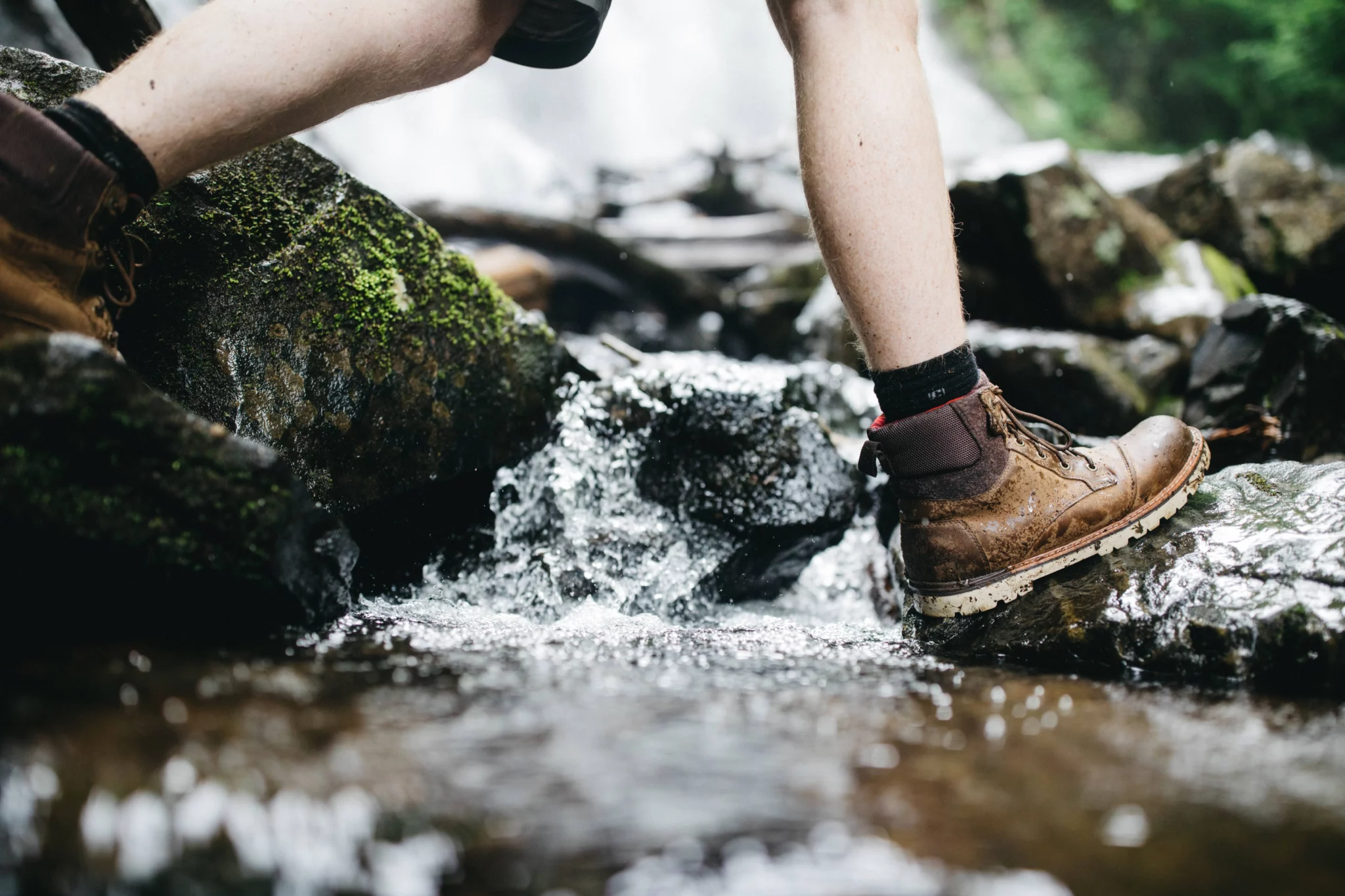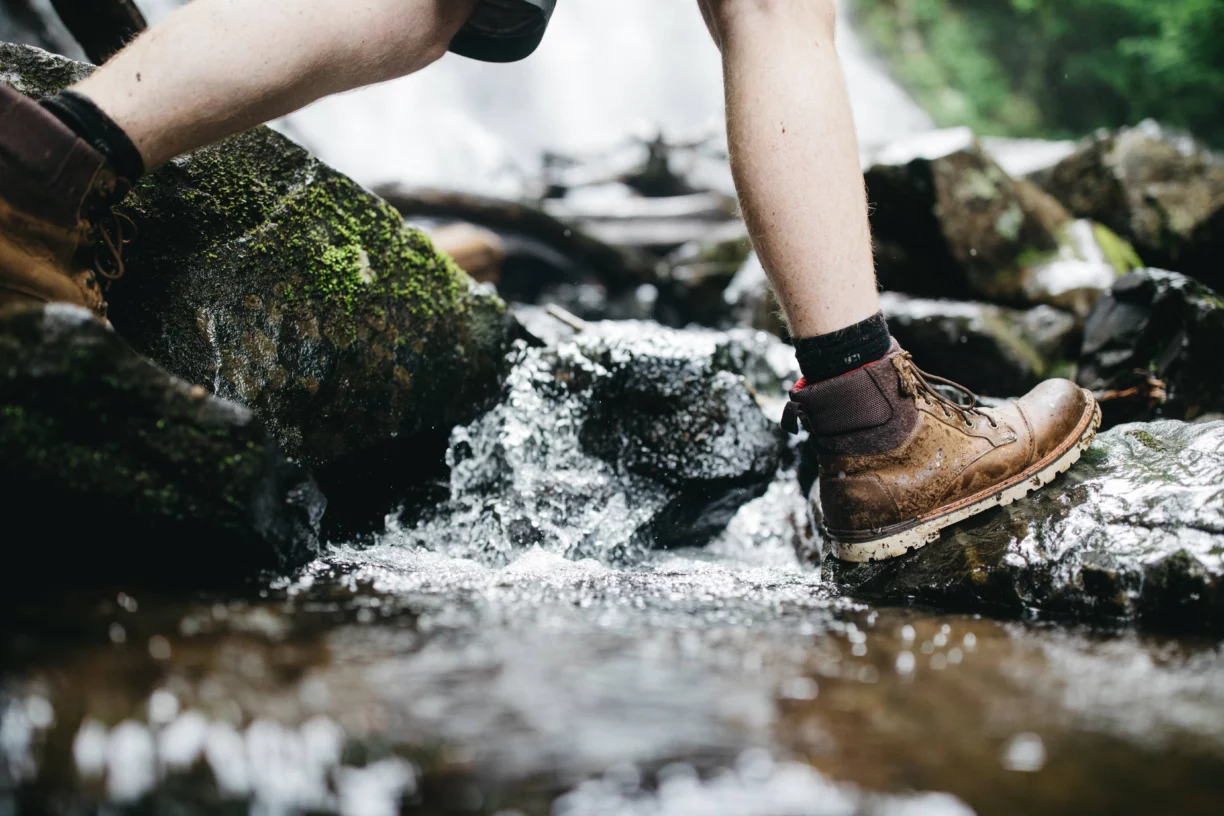 For those who are new to this immensely rewarding pastime, however, there are a few things to consider as you delve deeper into the world of hiking – not only to ensure your comfort, but also your safety.
The right equipment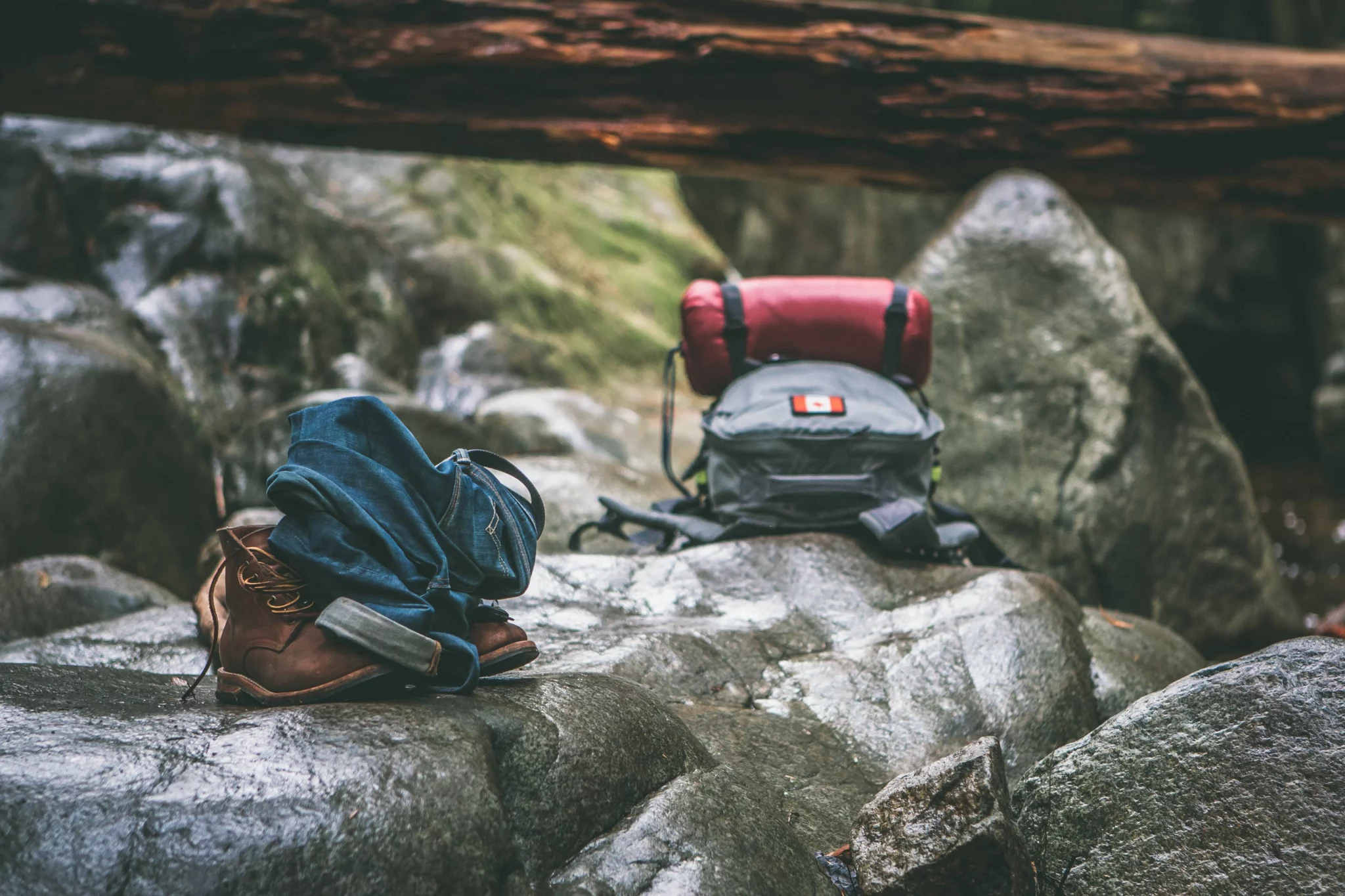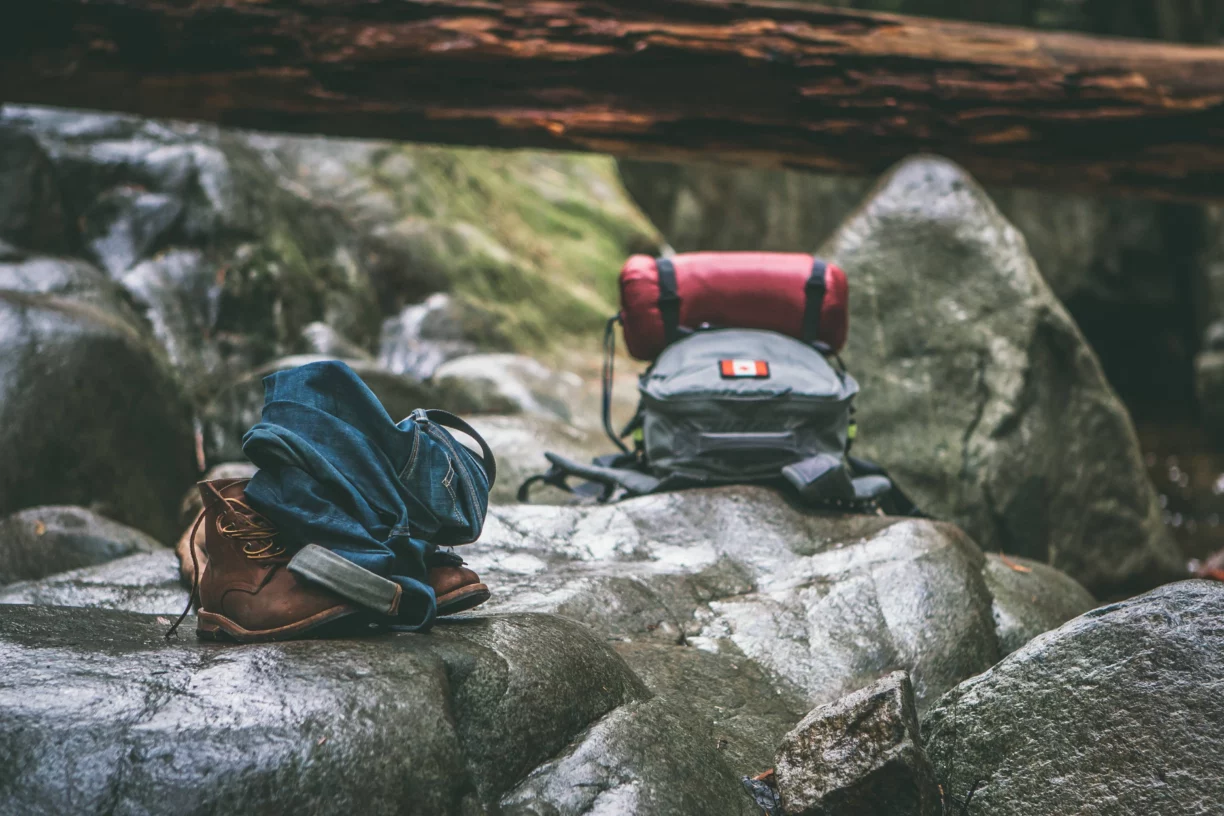 Although one of the appealing aspects of hiking is that the activity itself costs nothing – natural landscapes are freely accessible to all – there are some items in which it may be wise to invest.
The first and most obvious is, of course, footwear. The main impact hiking has on your body – relatively limited though it may be – is on your feet.
Given the amount of walking you will be doing, it's very important that you wear shoes that are not only comfortable but also appropriate to any terrain that you will be tackling
Dry summer hikes on unchallenging terrain (along clear, well-defined paths, for example) can be carried out in trainers or walking shoes, but for wetter conditions, more uneven surfaces or steeper ascents/descents, you would be better suited by a more robust, proper pair of hiking boots.
Forget aesthetics; what you're looking for here is a strong, protective toecap, a rugged grip on the sole to prevent slippage, and good ankle support and heel moulding.
These take care of the safety aspects that will protect your feet from injury, and then – for comfort – you'll want to ensure they're made from a waterproof, breathable material.
But remember – you'll need to wear them in first, so don't go on any big walks straight away! Hiking boots are particularly hardy so will take a bit longer to wear in than your normal shoes; you may get a few blisters in the process, so it's never a bad idea to have Compeed blister plaster on hand.
So ends the list of essential hiking gear but depending on what conditions you plan to be walking in, you'll always want to make sure you're dressed appropriately – ideally in layers that you can shed as and when you need to.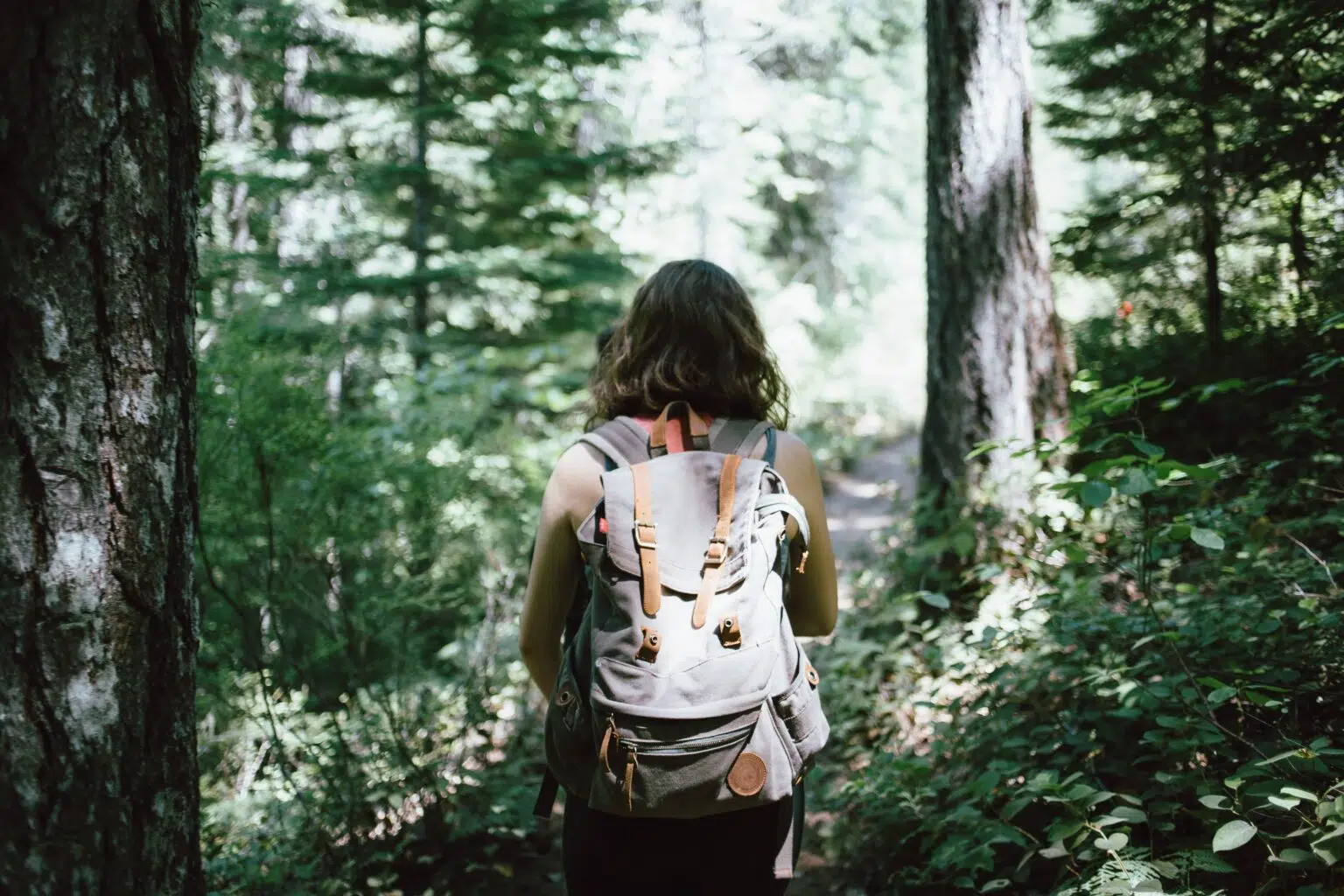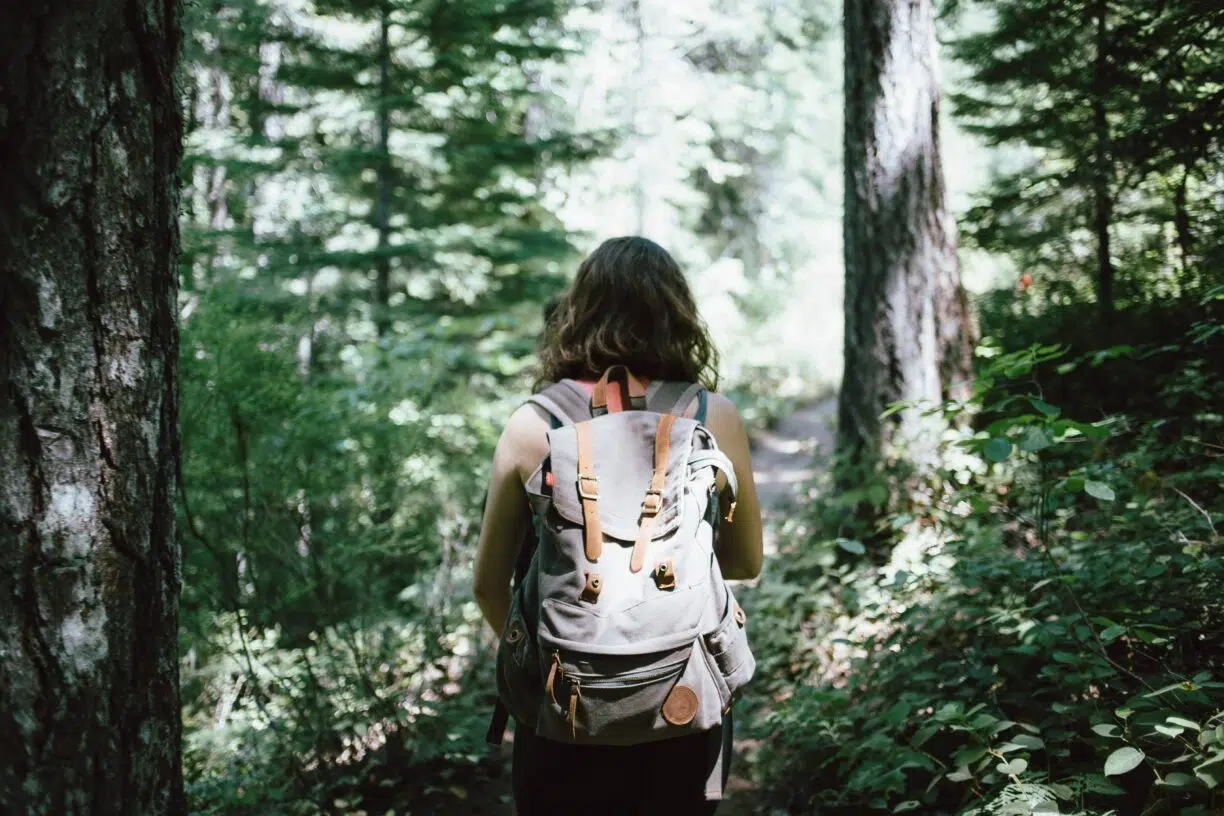 You may want to look into getting a warm, waterproof, breathable coat and some thermal base layers; water and wind-resistant trousers might be a good idea too.
Some hikers – particularly those with occasional knee or ankle problems – may also benefit from using walking poles to spread the impact on their joints, or simply to help maintain balance on slopes or uneven surfaces.
Plan your hike
There are so many options for where you can go hiking it can be hard to know where to start – and hard to know whether a particular trail is appropriate for your skill level.
Fortunately, there are a wealth of resources available that will help you choose hikes based on your location, the distance you'd like to walk, and their difficulty level – Ordnance Survey Maps and National Trails are great places to start.
The information provided will help you choose trails that are less likely to push you to your limit, as well as offering clear maps of the route you should be taking on your hike.
It's always preferable to set off with a definite plan of the route you'll be following, rather than just showing up somewhere and hoping for the best.
Pack your bag
Preparation is a vital component of every safe and successful hike, both in terms of planning where you'll go and planning what you'll bring, with the former having a direct impact on the latter.
It's always a good idea to use a checklist, so here is a list of the bare essentials that are a good idea to bring on any day hike:
Map and compass. Yes, you have your phone – but your phone can run out of batteries. With a map and compass, you'll know that you can always figure out where you are in a pinch – and that you can navigate to wherever you need to be.
First aid kit. You will only need a few basics for a day hike:
· Paracetamol
· Plasters
· Compeed blister plasters
· Antiseptic wipes
· Foil blanket
· Mobile phone. Always extremely useful in an emergency – just make sure it's fully charged, and maybe bring a portable charger too.
· Bottled water. Staying hydrated is vital, so it's always better to overestimate how much water you might need than not bring enough. Two litres is a good rule of thumb for a full day's hike.
· Food. Small, high-energy snacks are best: nuts, flapjacks, chocolate fruit – and, if you're planning lunch, maybe a sandwich.
· Whistle. If you end up getting injured, a whistle is an effective way of letting others know where you are.
· Torch/head torch. Hikes in the winter months can be low on daylight, so it's good to be prepared in case your trip ends up taking longer than expected.
· Suncream. The light can be bright all year round, so it's always worth protecting yourself from UV rays.
· Sunglasses. Just as useful on bright winter days as in the summer.
· Ziploc bags. Great for storing your mobile phone and anything else you don't want to get wet – or anything you don't want leaking.
· Spare shoelaces. To save you from the annoyance of breaking a shoelace on a walk and not being able to do your shoes up.
· Emergency contact details. Carrying this information lets people know who should be contacted in a worst-case scenario.
All of the above should fit into a small (ideally waterproof) 25-30 litre backpack. And remember, you don't want to overpack either – anything extra will just be weighing you down!
Hiking safely
If you're just starting out with hiking, it's wise to go along with a friend – ideally one who is more experienced than you if possible.
It may be tempting to set off on your own and revel in the solitude of your natural surroundings, but it's best to hold off on this until you have built your confidence as a hiker.
Make sure you check the weather before you head out – not just to see what kind of clothes you might need to pack, but also to make sure you're not heading out into any extreme conditions that may compromise your enjoyment or safety on the hike.
Finally, always leave details of where you are headed and when you expect to be back with a friend or family member. This way, they'll be able to take the appropriate steps should something go awry and you do not return home as planned.
Go on an adventure!
With all of the above in place, you are ready to head out into the world and commune with nature. Most people prefer to set off as early as possible to make the most of the daylight hours, but don't worry if you're not an early riser – there are plenty of shorter hikes for you to enjoy as well.
The beauty of setting off into the countryside is the near-complete absence of the trappings of civilisation – so always remember to leave behind as little trace of your presence as possible.
By minimising your impact on the environment, you're also preserving where you've been for others to enjoy as well.
Happy trails!