Last updated on May 23rd, 2023 at 08:22 PM
More people than ever before took part in the Wizz Air Hackney Half Marathon, with over 24,000 entries for 2023's event, confirming its place as London's most popular and well-attended half marathon.
Starting and ending on Hackney Marshes, the 13.1-mile route took in a host of iconic local venues, including Broadway Market, Hackney Picturehouse, and the Hackney Empire – with people lining the streets to cheer runners home.
The Wizz Air Hackney Half Marathon, which was won by Sam Bramwell (Herne Hill Harriers), followed by women's winner Kirsty Fraser (Preston Harriers), was the climax of the annual Hackney Moves festival of sport and movement.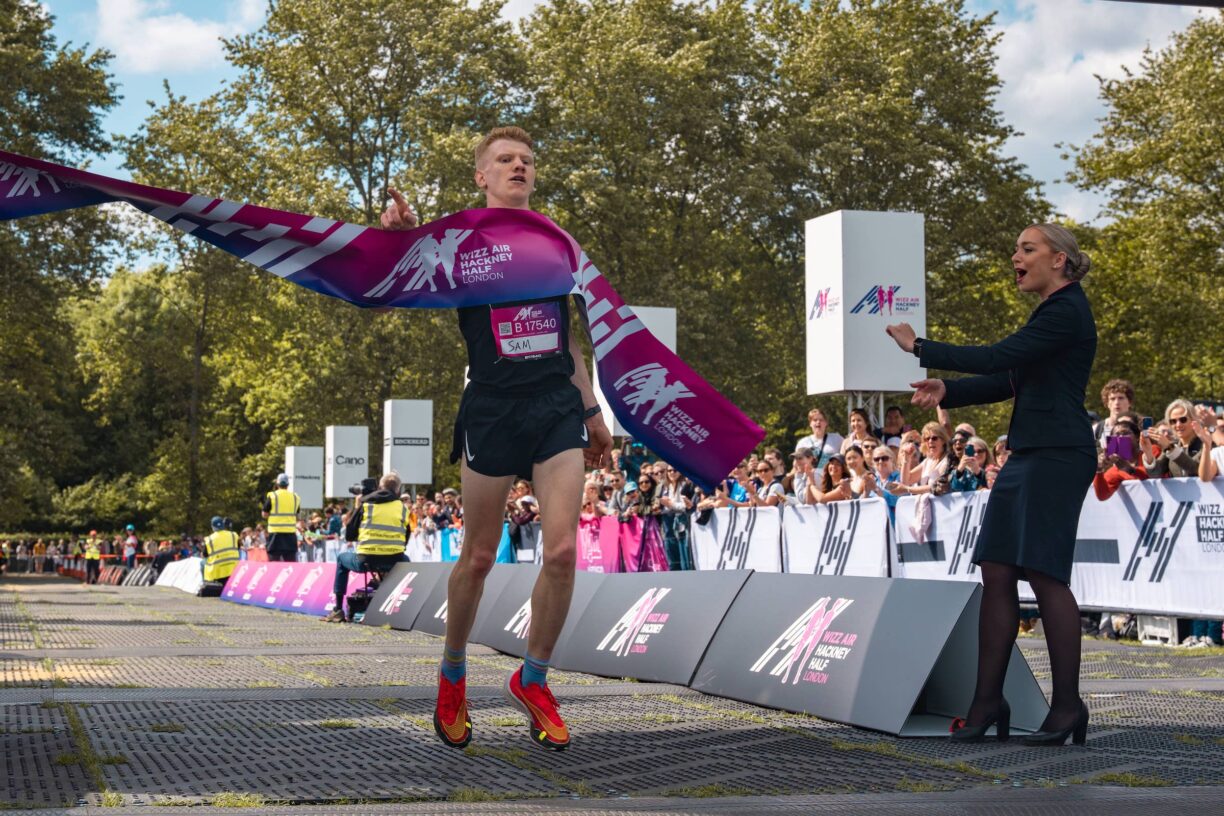 First Three Finishers – Female
1st – Kirsty Fraser, 1:17:16
2nd – Harriet Freeman, 1:17:31
3rd – Georgie Bruinvels, 1:18:05
First Three Finishers – Male
1st – Sam Bramwell, 1:07:56
2nd – James Bartram, 1:10:44
3rd – Will Crudgington, 1:11:05
Runners have already raised over £1.4 million for charity with an array of local good causes among those benefiting, including Alzheimer's Society, The Felix Project, Barts Charity, Hackney Night Shelter, and St Joseph's Hospice Hackney.
Thousands of people also joined in with the Hackney Moves festival, which included the free-to-enter community 5k as well as the local schools challenge which saw children from across East London completed the final mile of the challenge which had seen pupils walking or running to and from school to clock-up their own half marathon.
There was live music from a range of artists across the entire route, and the chance for local people to sample different sports and activities, with groups like Strong Mums Club, Fight Klub, Reggae Aerobics, Hulafit, Hackney Rugby Club, London Fields Cricket, and Hackney Women's Football Club.
A host of free workshops also took place in the festival village, covering subjects like British Sign Language, self-defence, and menopause nutrition.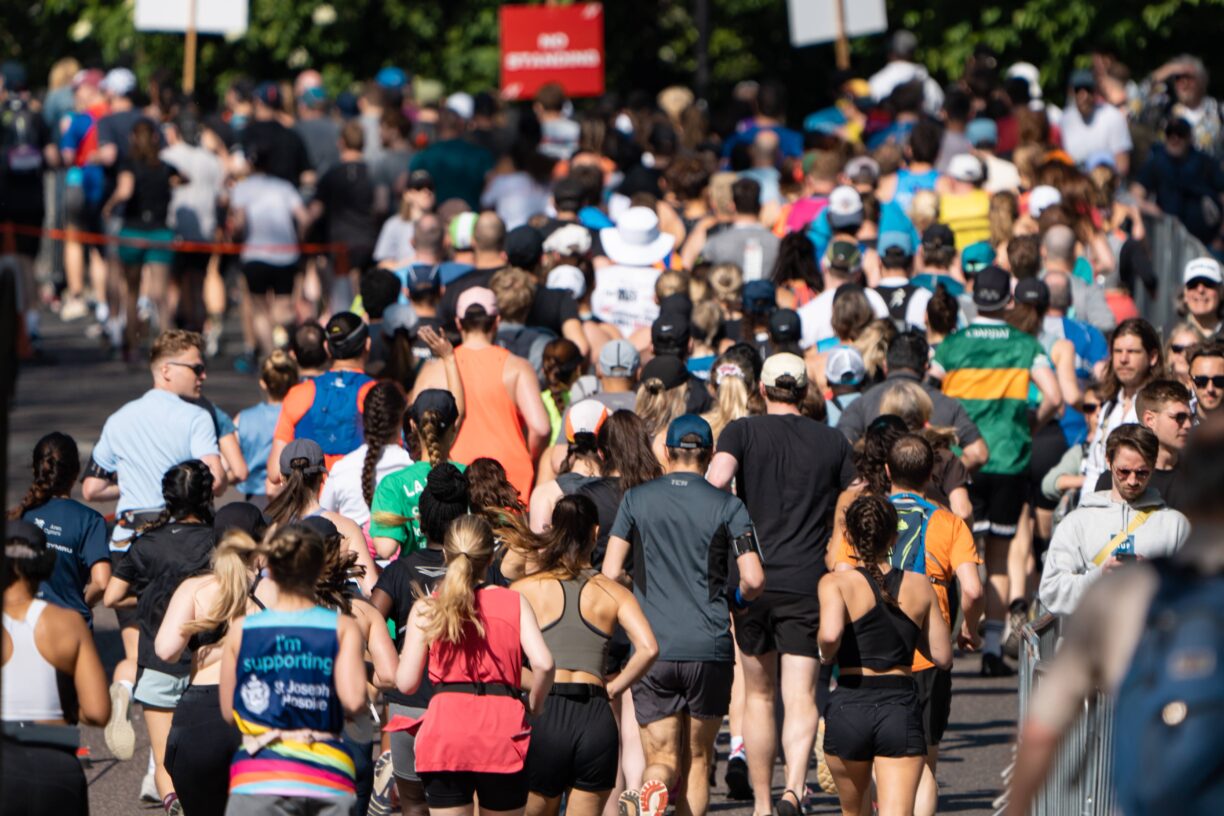 Craig Dews, CEO of LimeLight Sports Club, said: "Every single year we are completely overwhelmed by the amazing support this weekend receives from the people of Hackney and once again they were out in force to make it an event to remember.
"The Wizz Air Hackney Half Marathon has become one of the UK's favourite races but just as important to everyone at LimeLight is how well attended the entire Hackney Moves weekend is and how many local people we met who were trying a new sport or activity for the first time.
"It has become a real celebration of Hackney and one we are incredibly proud to play our part in."
LimeLight Sports Club has three more events taking place in the capital this year: the ASICS London 10k on 9 July, London Triathlon on 6 August, and the London Duathlon, a run-bike-run challenge in Richmond Park, on 3 September.  

Marion Geoffroy, Wizz Air's Managing Director in the UK said: "We want to congratulate each and every runner who participated in the Hackney Half today, and to all those who took part in making this event a very special and memorable day.
It was fantastic to see runners from across the world come together for the event, many of whom travelled from across Europe with Wizz Air, to experience the incredible atmosphere in Hackney today. 
"We are proud to be headline sponsors of the Hackney Half, an event which aligns with our sustainability credentials and offers the communities around our London Luton and Gatwick bases the chance to take part in an exceptional race.
The sponsorship reflects our continued commitment to London and to the UK, as we remain committed to providing affordable travel opportunities to all. 
"Thank you to LimeLight Sports and to all the runners and volunteers involved in making today such as success."

To sign up for the 2024 Wizz Air Hackney Half Marathon, and to secure the lowest price, visit WizzAirHackneyHalf.com