Last updated on May 23rd, 2023 at 07:03 PM
New Era, a brand renowned for its innovative and timeless designs, invites us on an unforgettable journey across the vast landscapes of the United States with its revamped Trucker style.
Inspired by the rich history and enduring appeal of the trucker cap, New Era's HOME OF THE TRUCKER collection takes a nostalgic leap back to the 1970s when this iconic headwear first gained popularity as a promotional item distributed at truck stops throughout the nation.
The trucker cap, with its distinct mesh panels and an adjustable snapback closure, quickly transcended its humble origins to become a symbol of effortless coolness and urban style.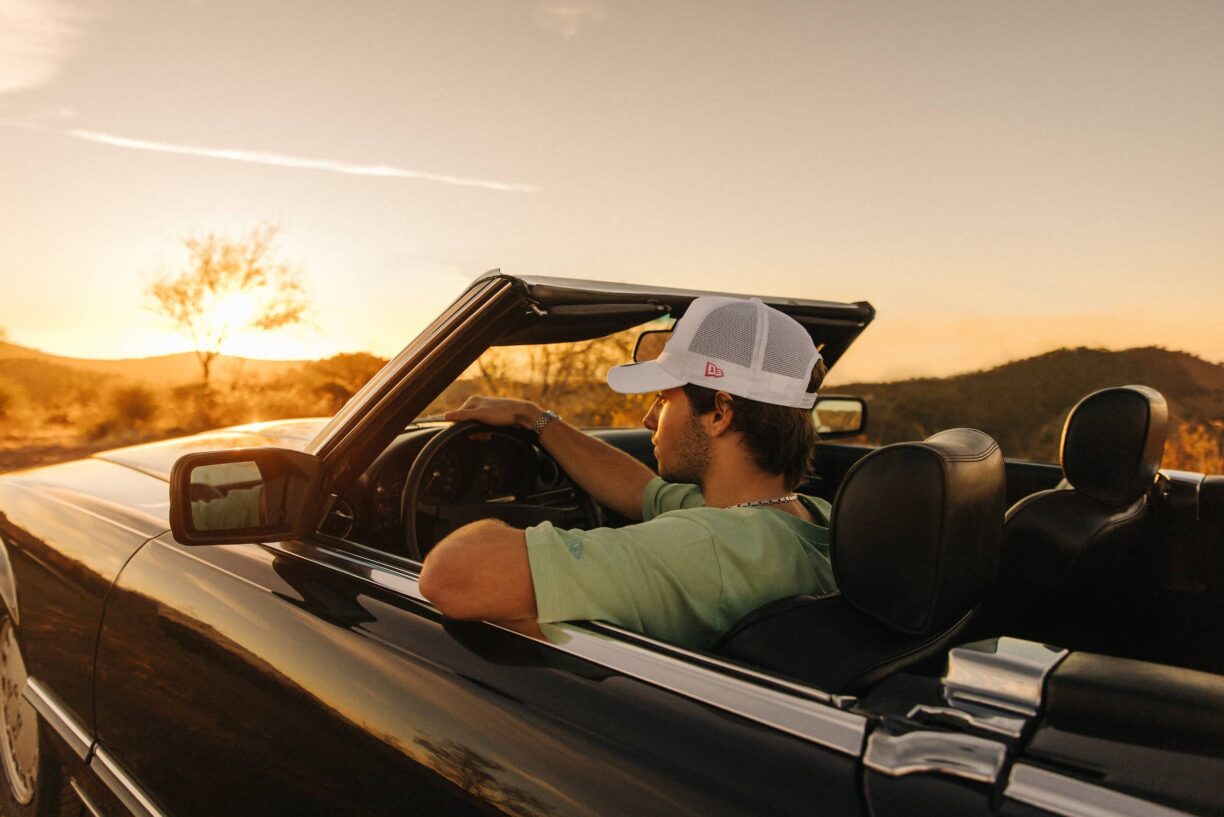 New Era, recognizing its enduring impact, pays homage to this beloved silhouette in a collection that celebrates not only the iconic US cities and states but also their very own roots in Buffalo, New York.
The HOME OF THE TRUCKER collection is a testament to New Era's dedication to craftsmanship and attention to detail.
Each cap in the collection showcases meticulous embroidery and intricate stitching, capturing the essence of the featured city or state.
From the towering skyscrapers of New York City to the laid-back beaches of California, from the vibrant streets of Chicago to the historic landmarks of Washington, D.C., each design encapsulates the unique spirit and charm of its respective location.
New Era's commitment to quality is evident in every aspect of the Trucker cap. The carefully selected materials ensure a comfortable fit and durability, allowing you to embark on your own adventures without compromising style or functionality.
The mesh panels not only provide breathability on hot summer days but also add a touch of retro flair to any outfit. The adjustable snapback closure ensures a customizable fit, ensuring that the cap remains securely in place no matter where your journey takes you.
The collection features nine different colourways in New Era's curved a-frame and 9FORTY adjustable silhouettes with the classic four-panel mesh back, snapback closure, and New Era logo to the left.
Calling out the trucker's humble interstate beginnings, six caps feature the names of iconic US cities and states including New York, Miami, Los Angeles, and California. Each cap has a hint of its corresponding city or state represented by its colourway.
The vibrancy of Miami is encapsulated by baby blue, and pink on a bright white base, sun-soaked California is captured via a smoky orange and seasonal khaki colourway, and finally, New York features a bold black base with the famous NYC skyline placed at the forefront. 
New Era Miami State Patch White A-Frame Trucker Cap – £23 |  New Era State Patch Green A-Frame Trucker Cap – £26 | New Era State Patch Cream A-Frame Trucker Cap – £26
Beyond its visual appeal, the HOME OF THE TRUCKER collection carries a deeper significance. Each cap serves as a symbol of unity and shared experiences, connecting individuals from all walks of life under the banner of style and adventure.
Whether you're a passionate traveller, a proud local, or an avid collector of iconic headwear, these caps allow you to express your affinity for your favourite US cities and states, forging a sense of belonging and camaraderie.
For those hailing from Buffalo, New York, the HOME OF THE TRUCKER collection holds a special place. It is a tribute to the city that has been the birthplace and home of New Era for over a century.
The collection honours the rich heritage and vibrant culture of Buffalo, infusing each cap with a sense of hometown pride. From the majestic Niagara Falls to the bustling streets of downtown Buffalo, every stitch in these caps tells a story, inviting you to be a part of the legacy.
New Era's HOME OF THE TRUCKER collection transcends mere fashion—it is an embodiment of the American spirit, a celebration of diversity, and a tribute to the places we call home.
As you don these caps and embark on your own personal road trip, you become a part of a larger narrative, joining a community of individuals who appreciate the beauty of exploration, the allure of iconic destinations, and the enduring charm of a timeless style.
Embrace the spirit of adventure and showcase your love for iconic US cities, states, and the remarkable city of Buffalo, New York.
With New Era's HOME OF THE TRUCKER collection, your headwear becomes a statement, a conversation starter, and a cherished memento of your journey.
Step into the world of New Era and experience the perfect blend of style, craftsmanship, and a love for exploration.
Shop the new Trucker collection at neweracap.eu.