Last updated on August 22nd, 2021 at 03:40 PM
FizzUp, an expert in online home workouts and the leading fitness app in France with over five million users, is rolling out an exception plan to help people around the world cope with the confinement brought on by the COVID-19 epidemic.
To promote physical activity at this difficult time, FizzUp has rolled out a set of tailor-made services, for those who want to keep moving while on lockdown.
What is FizzUp?
FizzUp France's leading fitness app. A pioneer in the home fitness sector, FizzUp offers short and effective workouts, as well as the largest catalog of training programs for almost any fitness goal.
FizzUp has stood out by specializing in home fitness for the past five years. With over five million users in France and around the world, FizzUp has become a go-to fitness app with its ability to provide workouts that are perfectly adapted to the limitations of working out at home. No matter what level of fitness experience you have, the equipment you own or your personal constraints, FizzUp has the right program for you!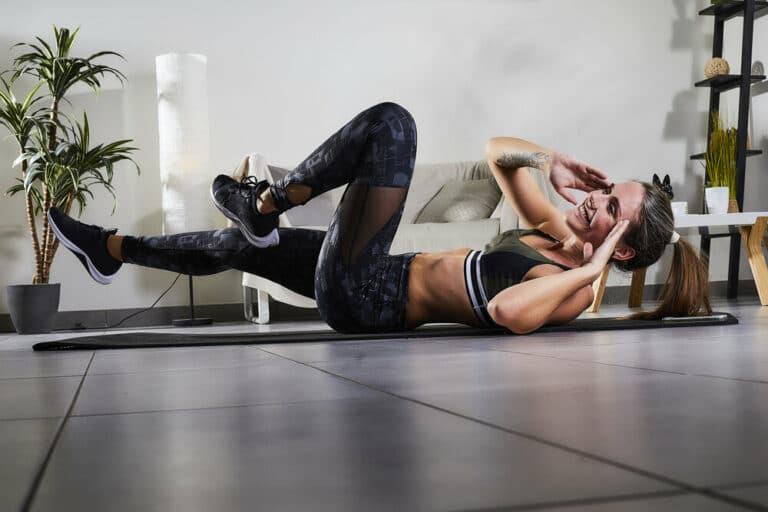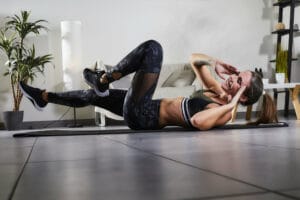 FizzUp brings you 200 workout programs and over 1,000 exercise videos. FizzUp also includes yoga sessions and nutritional support to optimize your results.
The only Fitness app recognized by the French Ministry of Higher Education and Research
FizzUp has earned a unique and prestigious distinction awarded by the French Ministry of Higher Education and Research. Twice, FizzUp has received awards from the renowned "Concours national d'aide à la création d'entreprises de technologies innovantes" (National Competition for Assistance to the Creation of Innovative Technology Companies).
This is the highest honor in France for innovative companies, which rewards them for the seriousness of their research and development. FizzUp is the only French company to receive this award in its market sector. Its cutting-edge research is what enables it to offer 100% personalized and safe home workouts.
FizzUp relies on the innovative technology it develops, which estimates the physical potential of each user in order to create their workouts. Everything is adapted and tailored to the user to bring them a unique workout experience and optimal progress.
How it works
Working out at home with FizzUp is easy. Just download the app, put on your favorite sportswear. FizzUp offers equipment-free workouts using just your body weight as a natural load to build muscle and burn calories, as well as workouts with equipment such as dumbbells, pull-up bar, dip station, kettlebell, etc.).
The app needs very little information from you to get you on your program. Personalization happens during the workouts. Once you've downloaded the app and created your account, FizzUp gives you the workout program that's right for you. All you have to do then is start it!
Once you've started your workout, you'll watch a video of each exercise filmed from two different angles showing you how to do it. During your workout, the app will ask you if you thought the exercises were too easy or too hard so that it can adapt the exercises, repetitions and rest times of future workouts.
You can also change the duration and content of your workout as you want. From 5 minutes to 45 minutes, from strength training to cardio, core training to stretching, you're in control: the app is extremely easy to use.
FizzUp includes 200 workout programs with a variety of original themes and goals.
You can also do a few of FizzUp's Single Workouts outside of your program if you feel like building your own workout.
Keeping its users motivated by rewarding them for working out regularly is what makes FizzUp unique. For every workout you do on time, you'll earn 1 Rhythm point. A user's Rhythm score quickly becomes a strong motivator that encourages them to stick with their program and turn exercise into a solid everyday habit.
Benefits of exercise
Exercise improves your health and confidence, but in particular, physical activity promotes the secretion of hormones such as endorphin, serotonin and dopamine, which can help you stay positive and boost your mood during this difficult time.
Endorphins are known as the ultimate "happiness" hormones. They're an opiate of morphine, which means that they play a role in pain relief, promoting a feeling of general wellness in the body and mind.
Secreted during and after a period of physical activity, endorphins can be felt for a certain duration, proportional to the duration of physical activity. This is why exercise is one of the best ways to boost your mood and wellness in any situation.
Serotonin is a natural antidepressant that helps inhibit stress hormones. In these complicated times, feeling anxious and stressed is completely normal. Serotonin is the body's most effective hormone in helping you overcome anxiety and all of the negative thoughts that can cross your mind.
As for dopamine, this hormone gives your body and mind a natural boost by increasing initiative and your feeling of energy. It's the perfect ally for fighting fatigue and exhaustion. And the icing on the cake? Dopamine makes sex even more enjoyable!
Special operations
FizzUp realized that the current situation we're living in requires some special operations! That's why FizzUp has rolled out a set of innovative solutions to help as many people as possible work out at home:
– For kids
Young children, now kept at home, will sadly have fewer opportunities to get exercise during the entire confinement period. That's why FizzUp has released a fun and free workout program for kids between the ages of 10 and 15 years old.
This program offers a full workout routine in about 20 minutes, allowing kids to get the exercise they need to stay physically healthy. Now both parents and their kids can work out at home together!
– For students
FizzUp has also released a free workout program called "Student" for young men and women between the ages of 15 and 25 years old. This equipment-free program uses the top bodyweight exercises and the best training protocols to bring them visible results and an optimal boost in their fitness.
– For companies
In an effort to shake up the teleworking experience and promote better long-distance relationships between colleagues, FizzUp releases a new morning stretching routine every morning at 5 am. What started as a morning tradition for FizzUp employees has now been made available to employees worldwide. To do the next morning stretching routine, just open your FizzUp app and go to the "Stretching" section under "Single Workouts," then "Morning Stretching."
– For the general public
With the goal of helping as many people as possible work out at home, FizzUp will be offering exceptional discounts on FizzUp Premium throughout the COVID-19 epidemic. To take advantage of this, all you need to do is create an account and FizzUp will send you special subscription prices to make FizzUp easier for everyone to afford.
Download FizzUp
FizzUp is available for download for iOS devices via the Apple Store and for Android devices via Google Play. FizzUp is also designed for tablets and Apple Watch. You can also sign up for FizzUp via our website at www.fizzup.com/en.