Last updated on April 27th, 2023 at 10:42 AM
It's very easy to repeat the same training programme when in the past it has gone perfectly, you've stayed injury free and bagged a PB or two. But have you thought about how last year's training will only get you last year's results?
When we want to get stronger and faster, we need to stress our bodies in different ways, utilising new stimuli to improve. Upping mileage and increasing speedwork will no doubt result in faster times but carries a greater risk of injury.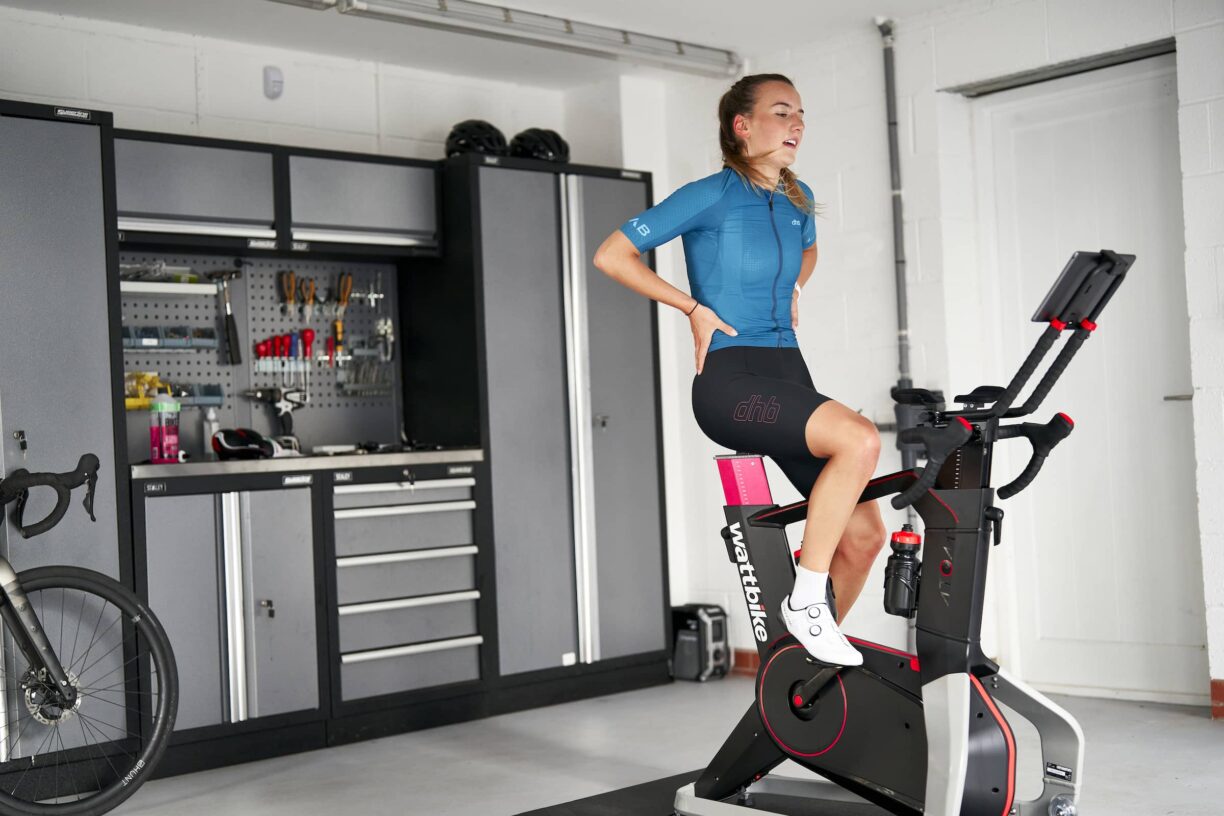 Cross-training is becoming the new go-to for runners and coaches, who are incorporating indoor cycling on a Wattbike into their programmes.
The benefits of pedalling transfer directly to running and with the growing popularity of wattbikes in gyms and as home trainers, it's easier than ever to include cycling in your training plan.
Now it's time to take a look at the benefits of cross-training on a bike for your running progression.
Building upon your strength
Dr Thomas Miller, the author of Programmed to Run, completed a study in 1994 which concluded that high-intensity intervals standing on the pedals of a stationary bike improved runners' 10K times by an average of four minutes if done once a week for six weeks as part of a running training plan. The session gives your quads, glutes and core muscles a very tough workout without stressing your joints.
Help towards preventing injury
Runners battle niggles probably more than any other type of athlete. Since pedalling is low impact, it gives your joints a break, strengthening the larger muscles in your legs without the risk of injuries such as shin splints.
Even if you're recovering from a running injury, it is highly likely you'll still be able to cycle, maintaining your fitness and protecting your training routine.
Increasing your endurance
It is far easier to increase your endurance on a bicycle rather than on foot. For most runners, a three-hour run is not realistic time-wise and training-wise, taking a toll on the body.
However, a three-hour ride on a stationary bike is far more achievable with a lower cost to your body. A long endurance run will help you burn calories as well as build upon your cardiovascular fitness.
Providing a form of active recovery
Cyclists often complete a low-intensity recovery ride after racing, with the aim of flushing toxins out of their legs. A 'recovery' run for runners on post-race sore legs is far less effective, so why not have a go spinning on a stationary bike after a long run?
The gentle action of reactivating your muscles can reduce DOMS (delayed onset muscle soreness) and enable you to train more effectively for your next run.
No matter how dedicated or how much you love running, everyone needs to have a short break to stay motivated and fresh.
Indulging in a bit of cycling in the transition period at the end of your running season allows your mind a rest as well as your body. Then, when you are ready to hit running training again, you'll come back stronger and more refreshed than ever.
Cycling would have helped maintain your fitness, meaning you can spring back into life without the worry of progression loss.
Why not try combining your running with pedalling this year? It could be the key to smashing that PB!
Wattbike Atom is priced at £2,399. Visit Wattbike.com
'Offering a fully connected cycling experience, the Wattbike Atom leads the way in connected fitness technology. When teamed up with the free-to-use Wattbike Hub App, it becomes an unrivalled training tool for accuracy and detail, with feedback such as pedal stroke efficiency (PES), power and heart rate available for detailed session-upon-session analysis. And it looks great too, while being easily adjustable so that it can be used by all members of the household.