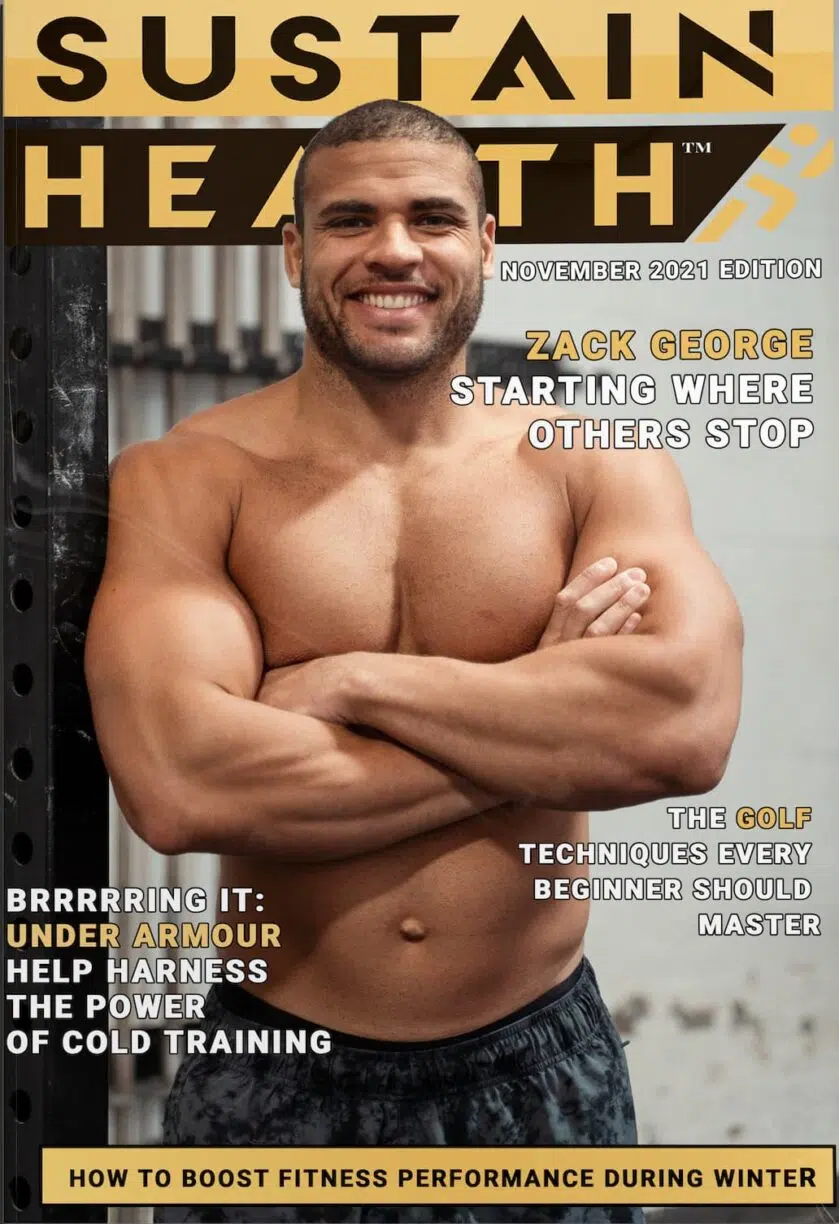 Zack George recently returned to Crossfit competition after suffering a season-ending hip injury preventing him from competing in the elite competition season for 2021, and knowing Zack as we do we knew he wouldn't make a silent return and return he did with an impressive 2nd place finish at the Madrid Crossfit Championships.
Zack's performance at the Madrid CrossFit Championship solidified his return to elite competition against a field of veteran CrossFit Games athletes including Roman Khrenikov (1st), Kristof Horvath, Elliot Simmonds and Giorgios Karavis.
We got to speak with Zack before he heads back out from the UK and off to Dubai for the next Crossfit games.
First of all congratulations on making such an impact on your return back from injury and finishing runner-up at the Madrid Championships. How did you mentally prepare yourself for the Madrid Crossfit Games following that hip injury?
I'm actually quite relaxed about competitions, I always have the view that I turn up having done everything possible to give myself the best opportunity to perform well.
All I can do then is turn up on the day and give it my all, as long as I'm proud of my efforts and application that's all I can control.
That said this was my first elite-level comp back against a strong field so I was eager to put on a good performance and get back into the groove of comps, it set me up really nicely for Dubai and Miami now so I'm happy with my efforts but I know I've got a lot more to give!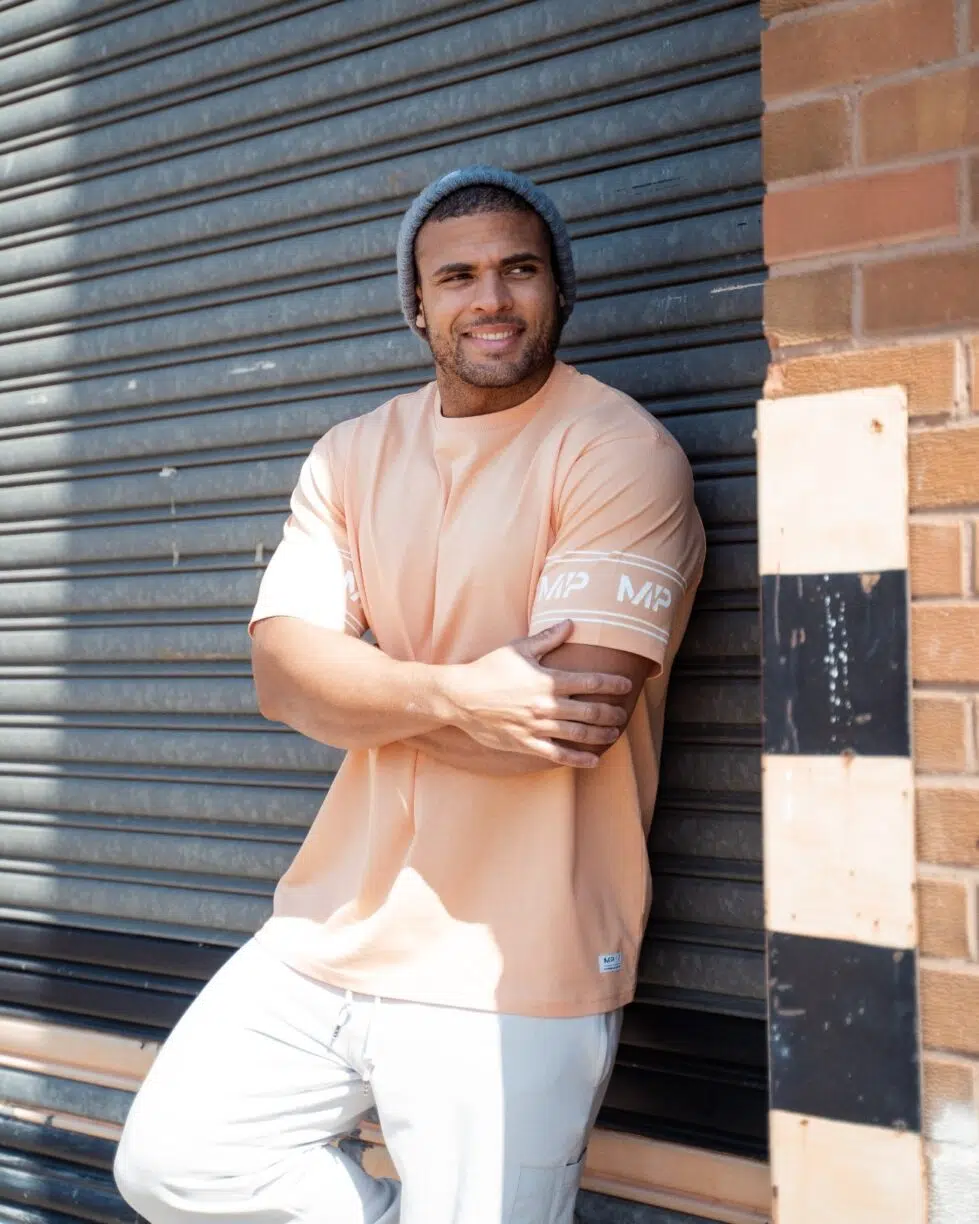 What first inspired you to get into Crossfit?
I don't think anyone who knew me as a young child would have picked me out as a professional Crossfitter! I was very overweight and it wasn't until I was 13 and my 
Dad promised to buy me a PlayStation 2 if I lost weight over a 3 week period that I realised fitness/health was something I controlled. 
It was the first time I'd understood the value of working hard and the process of setting a goal, working towards it and achieving it.
That process is fundamental to CrossFit so as soon as I came across the sport whilst working as a PT I immediately knew if I had found my sport!
What's been your biggest challenge to date?
My biggest challenge has been qualifying for the CrossFit games in 2020, it was a super tough year and really close run.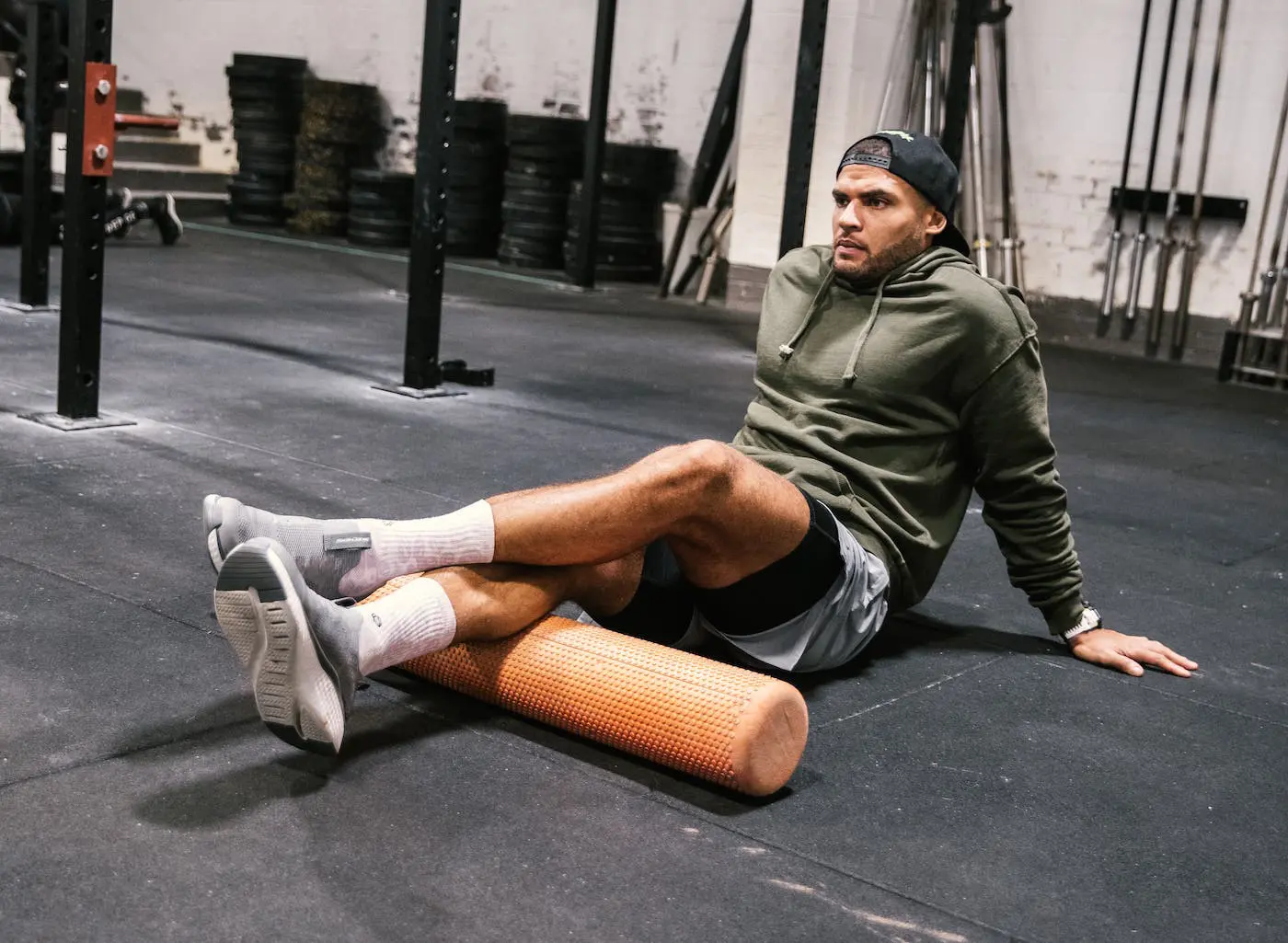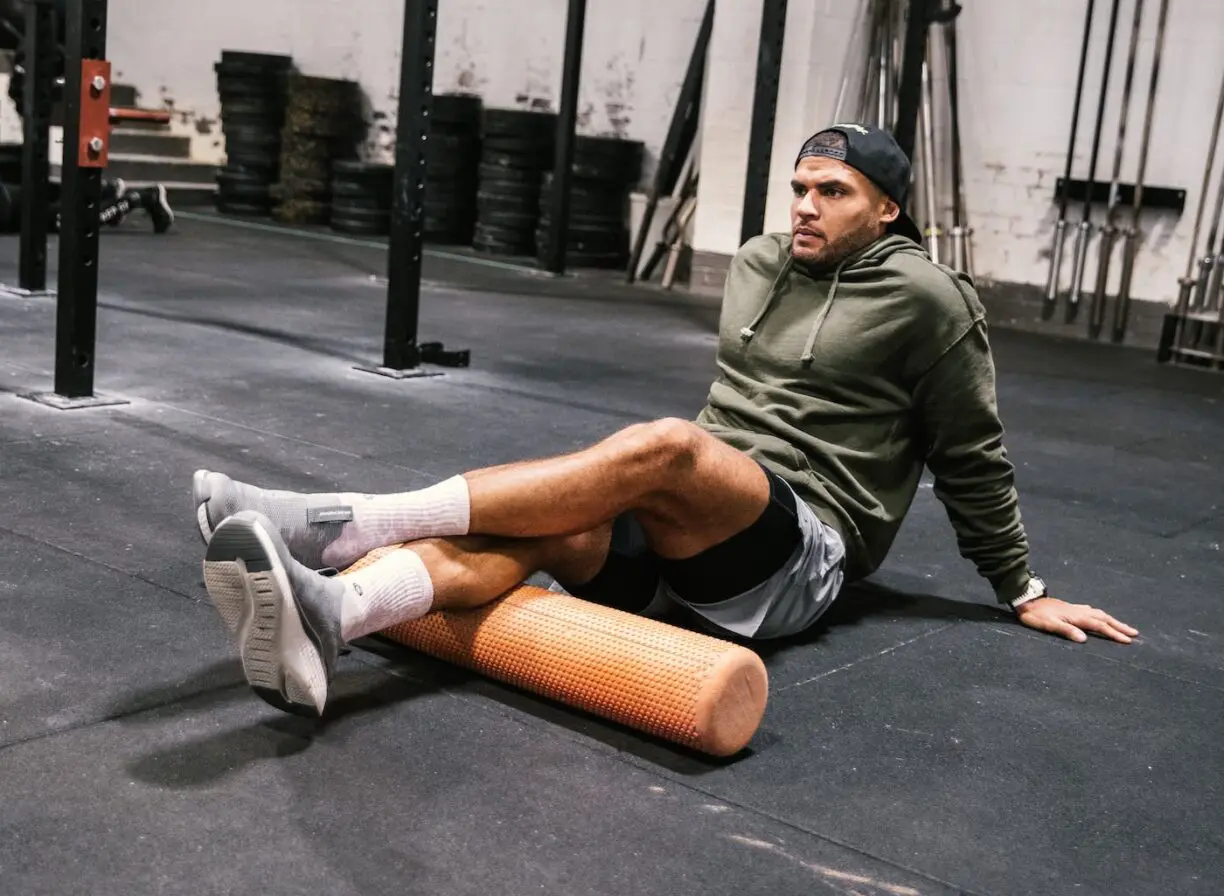 What is your day to day routine mostly like?
Wake up – 9.00 AM
Sleep is ultra important for me, I always aim to get over 8 hours of sleep a night, normally I head to bed between 11pm and midnight.
Are rest and sleep important to you?
It's one of the most important aspects of training, there is no point putting all the hard work in in the gym if you aren't going to recover properly.
I aim to always get at least 8 hours of sleep but normally this is at least 9.
As a pro athlete it's ultra-important for all of the adaptations to occur in your body whilst you sleep, the benefits are really incredible, from neurological adaptations in the brain through to the wealth of hormonal benefits that are accessed in deep sleep.
Breakfast – 9.15 AM
I eat straight away after waking up and get ready to head to the gym – it takes me a while to warm up and mobilise so I need to get to the gym and get moving asap.
Session 1 – 10 AM
I will spend roughly 30 mins warming up and mobilising before I get into session 1 at 11 AM which is a cardio-based session that lasts around 1.5 hours.
I bias a lot of my work towards gymnastics as a bigger competitor so often these workouts will also include some gymnastics conditioning elements.
Lunch/Work – 1 PM 
After session 1 at the gym I'll come home and split my time between content production, programming which I do remotely for a number of athletes and other commercial ventures I'm involved in.
I'll also use this time to get lunch, refuel and recover with some products from MyProtein, I'm not a massive eater ironically so I'll use things like a clear whey to increase my protein intake or simple carbs to fuel before training.
Session 2 – 5 PM 
I'm back in the gym for session 2 in the evening. This is always weightlifting and gymnastics based – I've got a great training crew at CrossFit BFG and members will often come and join in these sessions with me.
Dinner/Evening Routine – 7 PM
In the evening I'll get through some recovery work using products from Hyperice like the Hypervolt for some self-massage or the Normatec leg compressions and have dinner whilst relaxing with my girlfriend Sam and our dog Lyla.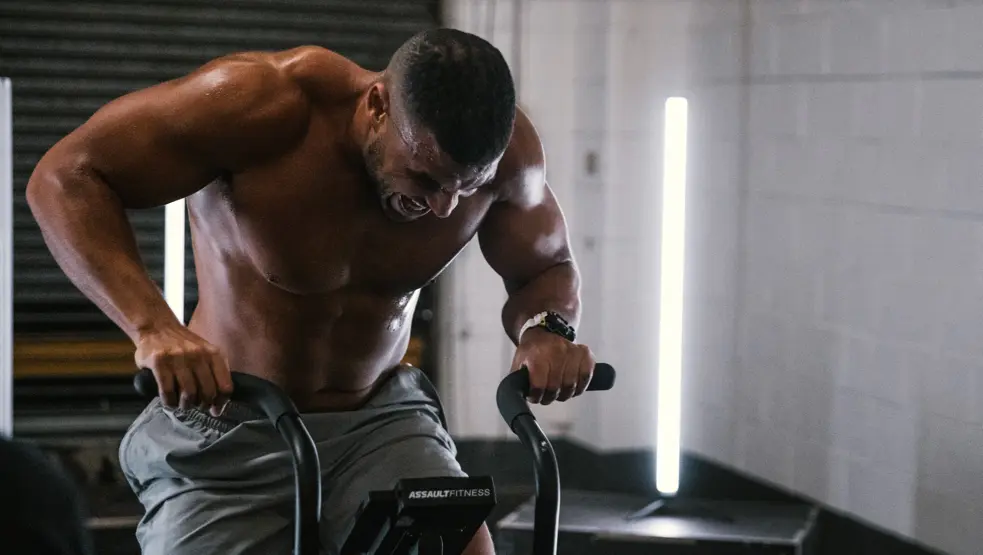 Can you summarise your 'The Start Where Others Stop Mindset'
"Start where others stop" is my mantra that I apply to all aspects of my life, whether it's pushing for a final round in a workout, driving my business forward or committing absolutely to my loved ones.
What's your daily meal plan like whilst training for the games?
I eat between 3-4000 calories a day but I actually have to be quite careful. Our sport punishes heavy bodyweight so I have to work quite hard to compete at around 94-95 kilos and I'm still one of the heaviest athletes on the field.
A normal day would look something like this but it's all dependent on what I'm doing in the day, how much volume I've put in, and how many carbs and protein I'll need to recover fully.
Breakfast: 100g porridge oats with raisins and honey, before training
Post-workout: Protein shake
Lunch: Two pieces of salmon with rice and broccoli
Pre-afternoon training: 100g porridge oats
Post-training: Protein shake with creatine
Dinner: Chicken with sweet potatoes and kale
Evening snack: Protein pancakes
Do you divert away from the food regime when you aren't training for the championships?
I have a bit more freedom on the weekends with the diet but generally, I try to not change too much out of season, I could easily walk around at 105 KG but if I did the journey back down in weights is so much harder and effort that could be better spent at the top end of performance gains. 
Have you got a cheat meal?
KFC or a Chinese
Do you use any supplements to aid your fitness recovery?
MyProtein have supported me from the start and I love their products, I use:
MY PRO – Whey Salted Caramel – A good whey protein helps to deliver a complete amino acid profile in an easy to consume source.
Creatine – Creatine is the most researched ergogenic aid, everyone should be using it
Beta Alanine – Same here Beta Alanine has a wealth of peer reviewed research demonstrating its effectiveness when used pre workout.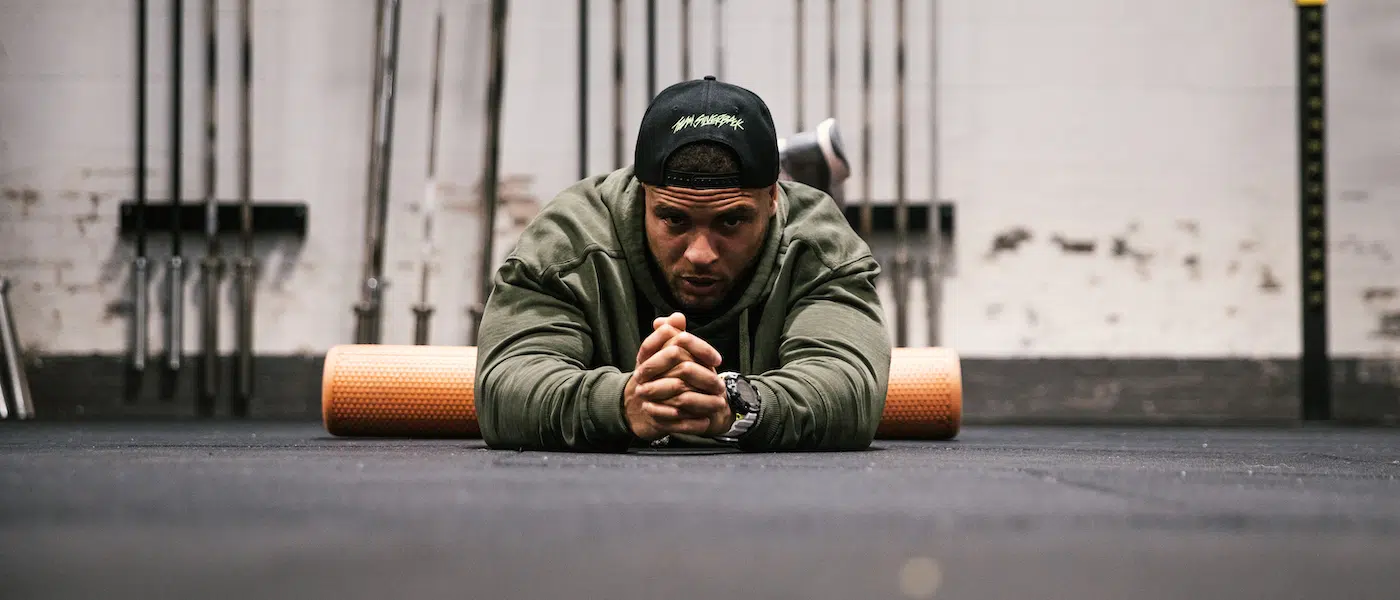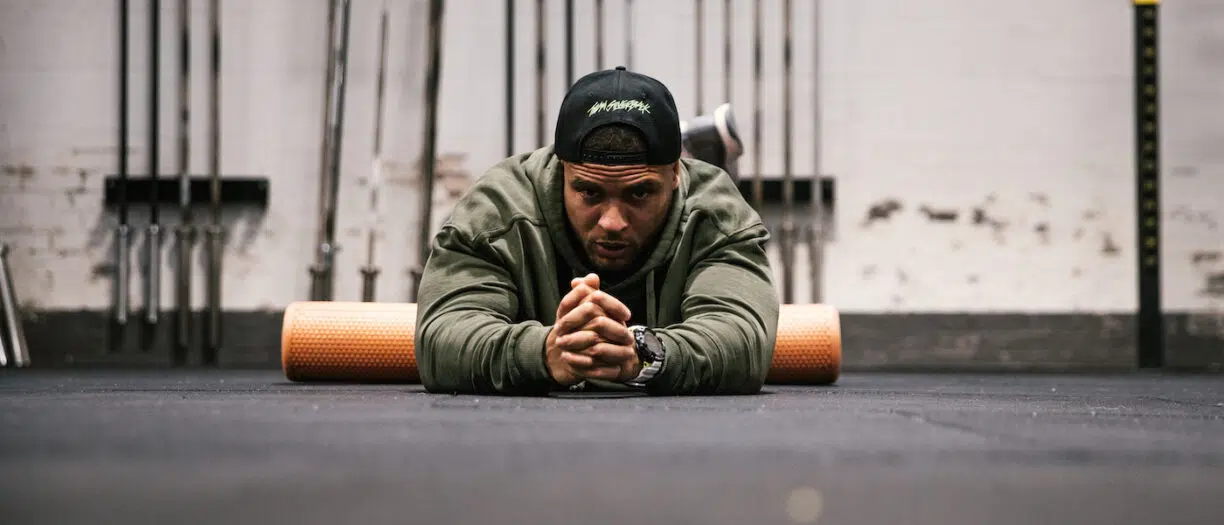 First we had the lockdown period then you were injured for most of 2021, how have you kept your mental health positive during this time?
Start where others stop isn't just a catchphrase, it's genuinely something I live and breathe. 
It would have been easy to lose a bit of motivation but the break-in competition gave me a chance to get back to basics, really work on my movement mechanics and address weaknesses in my game I wouldn't have had the opportunity to do if I was just focused on the short term with comps. Everything balances itself out and long term I can see the work I've put in during this time will give me more longevity and better performances in the sport.
What's your favourite and least favourite workout?
My Favourite workout is Ingrid short, sharp and brutal
Isabel
10 Rounds for Time:
3 Snatches (135/95 lb)
3 Bar Over Burpees
My least favourite is Mary – I'm a bigger competitor so some of the gymnast ninjas's out there can get reach scores on this that are much harder for someone my size. I bias a lot of my training towards gymnastics though to make sure that I'm competitive in these.
Mary
AMRAP in 20 minutes
5 Handstand Push-Ups
10 Pistols (alternating legs)
15 Pull-Ups
What's the most annoying thing someone at the gym could do whilst you're there?
Standard gym etiquette, don't walk across someone's eyesight when they are going for a heavy lift, it's unsafe and disrespectful.
Is there advice you always get asked for?
How do you maintain your size in CrossFit – it's funny because it's not something I actually work on, if anything I'm always battling to stay as light as possible!
Have you got any tips for people wanting to get into Crossfit?
Started is better than perfect, find your nearest affiliated box and sign up to their on-ramp. CrossFit has been misconstrued by some people for being an 'elite' sport or something you can only do if you are super fit.
CrossFit offers the biggest benefit to everyday people in protecting and preventing chronic disease by promoting exercise and a healthy diet, it will be the best choice you could make for your health and fitness and the best thing is the coaches will guide you every step of the way you just need to turn up!
What would you suggest is the best way for someone to motivate themselves to get fit?
Find a good training partner, set some goals that you are both motivated by and hold each other accountable, creating a shared goal and accountability is super powerful.
Who has been your biggest inspiration?
My parents – I owe them everything
If you hadn't got into fitness and Crossfit what would you be doing now do you think?
* I always wanted to be a rugby player growing up, I pursued this to a semi-professional level and I would like to think I would have dedicated my energy towards that. I struggle to think of myself working an office job!
If you could sit at the dinner table with anyone past or present who would you want there with you?
Bruce Lee and Will Smith
What's next for Zack George?
I'm competing at the Dubai Crossfit Champs in December and in Miami at Wodapalooza in January.
Then we are into the games season and I'll be 100% focused on qualifying as early as possible.
And if you haven't heard of Zack before reading this interview we strongly recommend checking out his book 'Start Where Others Stop' as it is a truly enlightening story of Zack's battles with his love of food and being overweight and how he overcome these to become the UK's fittest man.