The new iPhone 14 Plus is a great phone for anyone looking for an upgrade from their current device but after 20 years of being a Samsung user could I possibly convert to it?
The iPhone 14 Plus is the latest addition to Apple's lineup of iPhones. It boasts a number of new features and improvements over its predecessors, making it one of the most impressive smartphones on the market.
But does it live up to the hype? I put the iPhone 14 Plus to the test to find out what I thought of the phone.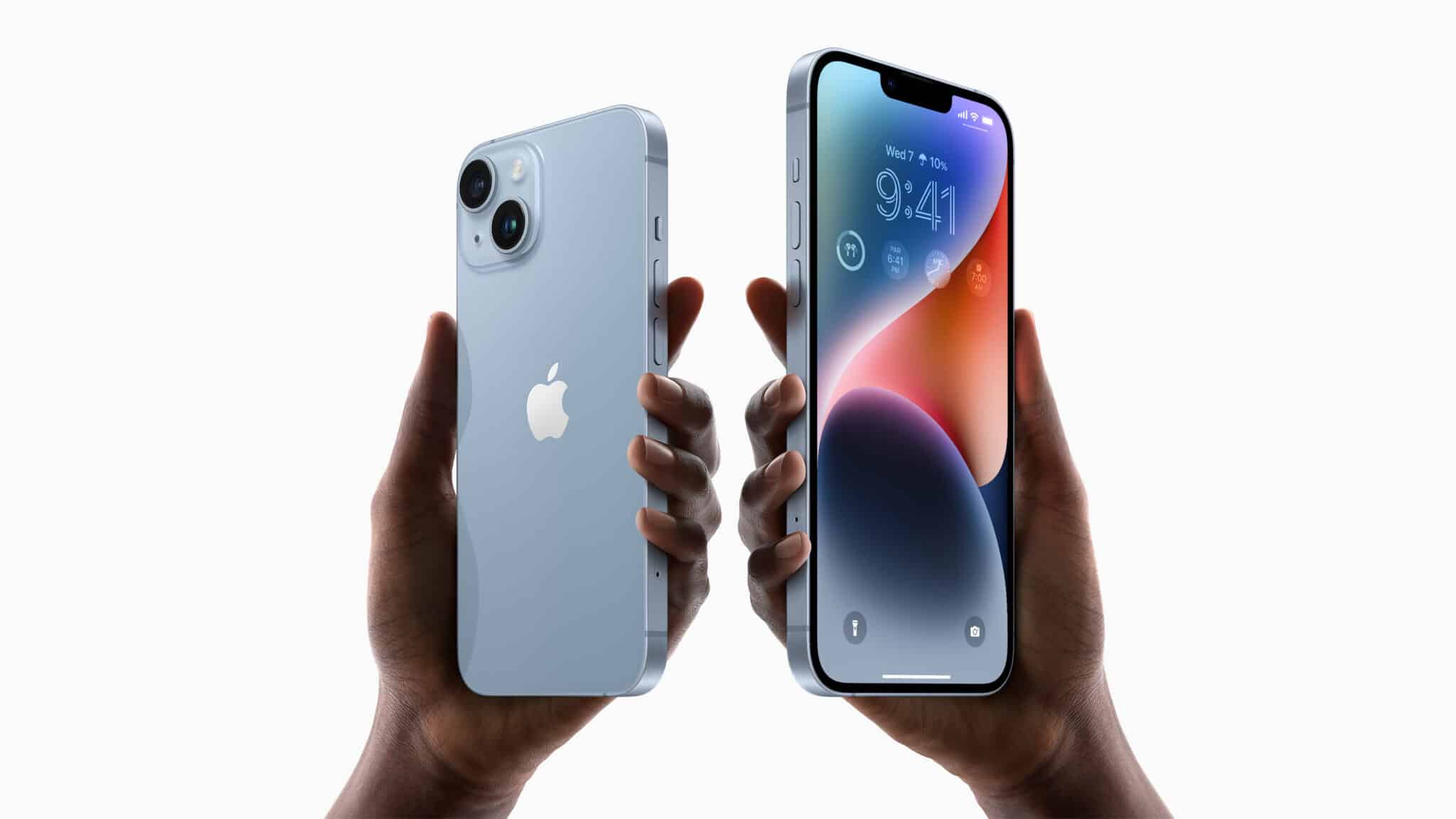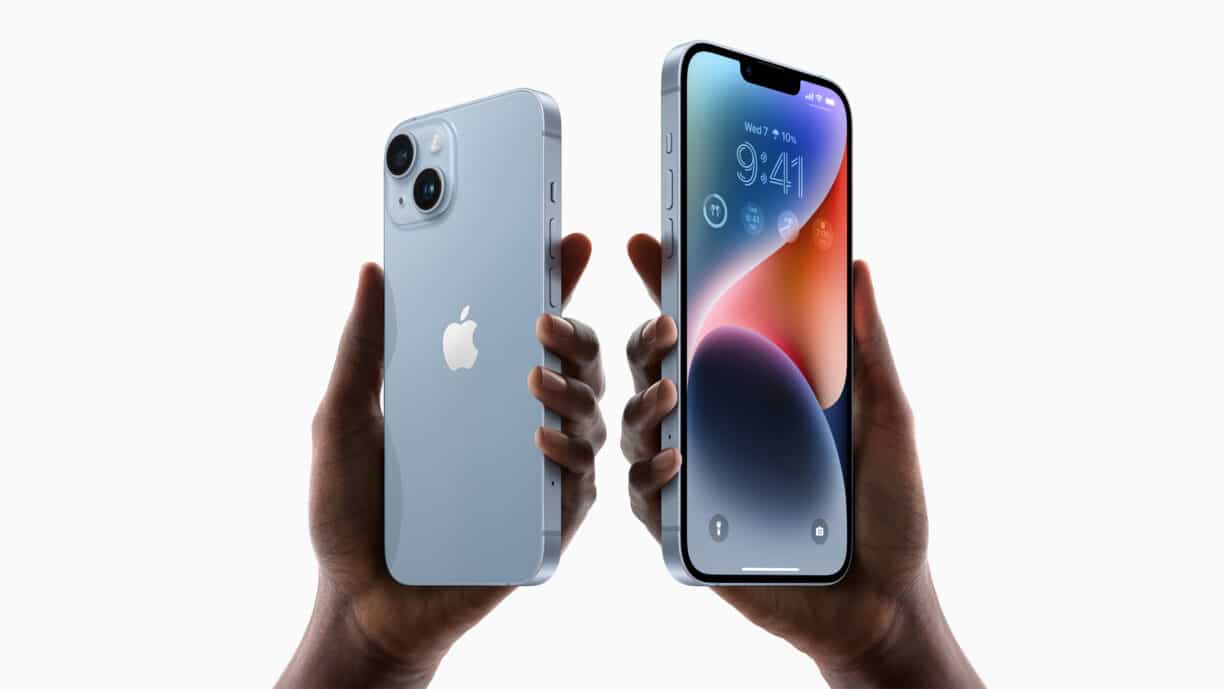 iPhone 14 Plus vs Samsung Android
The debate over which smartphone is better, the iPhone 14 Plus or Samsung, has been ongoing for years. 
However, due to the rapid technological advancements being made in the industry each year, this debate is still being fiercely disputed by tech aficionados and working professionals alike. 
Of course, both phones come equipped with the latest features according to their respective companies and it's difficult to deny that they provide an incredibly pleasurable user experience. 
Crash Detection and Emergency SOS via Satellite
I absolutely love this, the entire iPhone 14 lineup introduces groundbreaking safety capabilities that can provide emergency assistance when it matters most.
With a new dual-core accelerometer capable of detecting G-force measurements of up to 256Gs and a new high dynamic range gyroscope, Crash Detection on iPhone can now detect a severe car crash and automatically dial emergency services when a user is unconscious or unable to reach their iPhone.
These capabilities build on existing components, like the barometer, which can now detect cabin pressure changes, the GPS for additional input for speed changes, and the microphone, which can recognise loud noises typified by severe car crashes.
Advanced Apple-designed motion algorithms trained with over a million hours of real-world driving and crash record data provide even better accuracy.
When combined with Apple Watch, Crash Detection seamlessly leverages the unique strength of both devices to get users help efficiently.
When a severe crash is detected, the emergency services call interface will appear on Apple Watch, as it is most likely to be in closer proximity to the user, while the call is placed through iPhone if it is in range for the best possible connection.
Nonetheless, when it comes time to choose between these two powerhouse phones, many serious smartphone users have come to point towards Apple's flagship device as a possible frontrunner of excessiveness and excellence that Samsung might not be able to compete with.
With its slim profile design, improved A15 processor and 6Gb RAM capability – the iPhone 14 Plus is seemingly one of the best combination packages on the market right now.
Apple's latest flagship phone, the iPhone 14 Plus, has been compared to Samsung's offerings a lot over the past few months.
Both phones have a similar look and overall design language, with glass-reinforced bodies and vibrant OLED displays.
However, there are differences between the two when it comes to features, such as the number of cameras and processor speed.
Apple has a notably faster A14 Bionic chip at its disposal, while Samsung offers more RAM options on its devices.
Storage is also an area where the iPhones come up short – they cap out at 512GB compared to Samsung's 1TB option. In terms of camera quality, both phones feature impressive photography specs but for me, the Apple camera is far superior to those of Samsung devices. I can't tell you how much I love the camera on this phone!
This 5.8-inch OLED display is a true marvel for the tech-savvy generation. 
With its 2436 x 1125 pixel resolution, this screen provides users with stunning visuals whether it be gaming, streaming, or work-related activities. 
Not only does it offer an amazing viewing experience, but the OLED display offers remarkable colour accuracy and contrast levels that truly capture one's attention. 
The display size offered is just perfect for a smooth transition between the gap between modern handsets and tablets while providing general users with an immersive experience unlike any other.
Now I'm three months into using my Apple device for the first time ever and I have to say even though the jury is still out for me there are many reasons now why I think I would probably stick with it.
The only things notable I miss from my Samsung though is the smoothness of email, the keyboard interface and some of my apps that I can't use on the iPhone but I still don't think this is going to be enough to make me go back to Samsung just yet.
Ultimately, which one is right for you depends on your individual needs and preferences – although it does appear that either will provide a great user experience.
Pricing and Availability
iPhone 14 Plus is available in midnight, blue, starlight, purple, and (PRODUCT)RED in 128GB, 256GB, and 512GB storage capacities.
Customers in Australia, Canada, China, France, Germany, India, Italy, Japan, Singapore, Spain, Thailand, the UAE, the UK, the US, and more than 30 other countries and regions can get iPhone 14 Plus tomorrow, October 7.
Emergency SOS via satellite will be available starting in the US and Canada in November, and the service will be included for free for two years with the activation of iPhone 14 Plus.
Customers can get iPhone 14 Plus for £39.54 (GBP) a month for 24 months or £949 (GBP) before trade-in from apple.com/uk/store, in the Apple Store app, and at Apple Store locations. iPhone 14 Plus is also available through Apple Authorised Resellers and select carriers.
Apple Specialists connect customers directly with their carriers, upgrade their devices, and transfer data quickly and easily in-store.
Customers who purchase iPhone 14 Plus will receive three free months of Apple Arcade with a new subscription.
iPhone 14, iPhone 14 Pro, and iPhone 14 Pro Max are currently available at Apple Store locations and Apple Authorised Resellers.