Last updated on June 18th, 2021 at 10:50 AM
A group of veterans with life-changing injuries are set to embark on an epic adventure, and become the first adaptive team in the world to kayak from Land's End to John O'Groats.
The Kayak 4 Heroes team will take on the 1,400-mile challenge beginning in mid-June, with the aim of raising £100,000 for the Armed Forces Para-Snowsport Team (AFPST).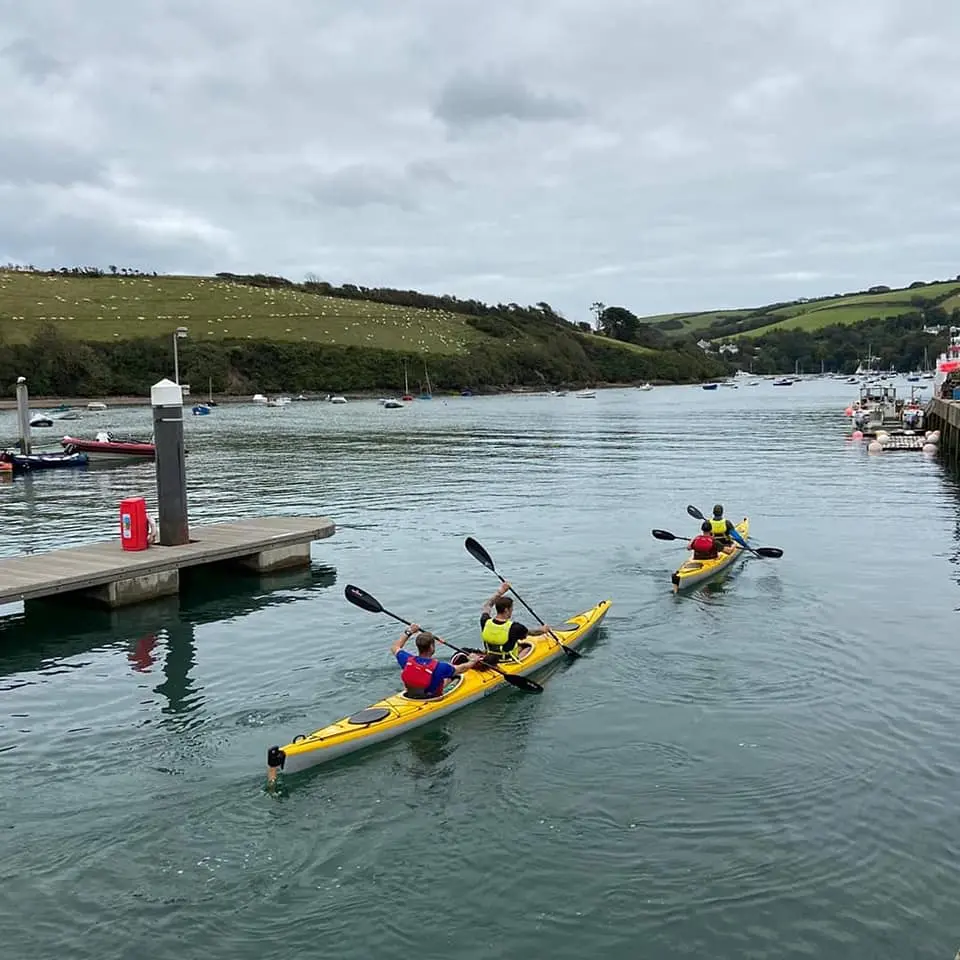 The charity provides snowboarding and skiing opportunities for Armed Forces personnel with physical and/or psychological conditions, to help with their physical and emotional recovery.
The Kayak 4 Heroes team met when they were supported by AFPST, and decided to undertake a challenge to give something back to the charity which has transformed their lives.
Expedition leader Darren Edwards, from Shropshire, took up kayaking after a climbing injury left him paralysed from the chest down. He said: "We want to raise as much money as possible to enable other veterans to benefit from the incredible support we have all received from the charity, which has certainly helped us with our recovery processes. We also want to show that you can do anything you put your mind to.
"Training has been a struggle given Covid regulations, and we haven't been able to train together as often as we'd like.
But we are all very solutions-focused, so we are thinking about how we can overcome the training challenges and how much we can get done over the next couple of months before the challenge begins."
Darren will be joined by Luke Wigman from Nottinghamshire, Jonny Huntington from Devon, Carl Simmons from Worcestershire, and Ben Gallagher from Herefordshire.
Charity trustee Elizabeth Winfield added: "We are incredibly grateful to the Kayak 4 Heroes team for undertaking this immense task in order to fundraise for us.
Not only are they completing an incredible journey, they're also challenging perceptions, pushing boundaries and demonstrating what it is possible to achieve when we come together.
"There is a real synergy between the open water and winter environment that we use to enable our veterans to become involved in – reconnecting with nature, as well as the competitive element that run through both the Kayak 4 Heroes adventure and the opportunities we provide on snow.
"As a charity, we demonstrate the 'inspiring power of a life that dares to break boundaries', and this team is a phenomenal example of that ethos in action."
Supporters will also be able to watch the team's progress through a series of videos being produced by Wanderlust Action Films during training and the challenge itself.
A Virtual Kayak 4 Heroes Challenge has also been set up for groups who are collectively walking, running and cycling 1,400km between them to raise additional funds for the charity.
Teams or solo entrants can sign up here, and anyone wishing to donate to the team can do so at www.justgiving.com/fundraising/kayak4heroes.