Last updated on October 3rd, 2022 at 06:42 PM
Summer may be over *queue sad music* but for solo travel providers WeRoad, the holiday season is all year round and it's on the hunt for a new collective of travel aficionados to join them in leading its tours around the globe.
Travelling for free on an all-expenses paid trip and making new friends while doing it; sounds like the dream, right?
WeRoad is looking for new Travel Coordinators to join its community and jet off all over the globe. All you need is a passion for travel and meeting new people and before you know it, you could be watching the sunrise in Bali or horse riding across Cuban beaches. As the solo adventure travel brand, WeRoad is offering it all to its new Travel Coordinators for free.
How do I become a WeRoad Travel Coordinator?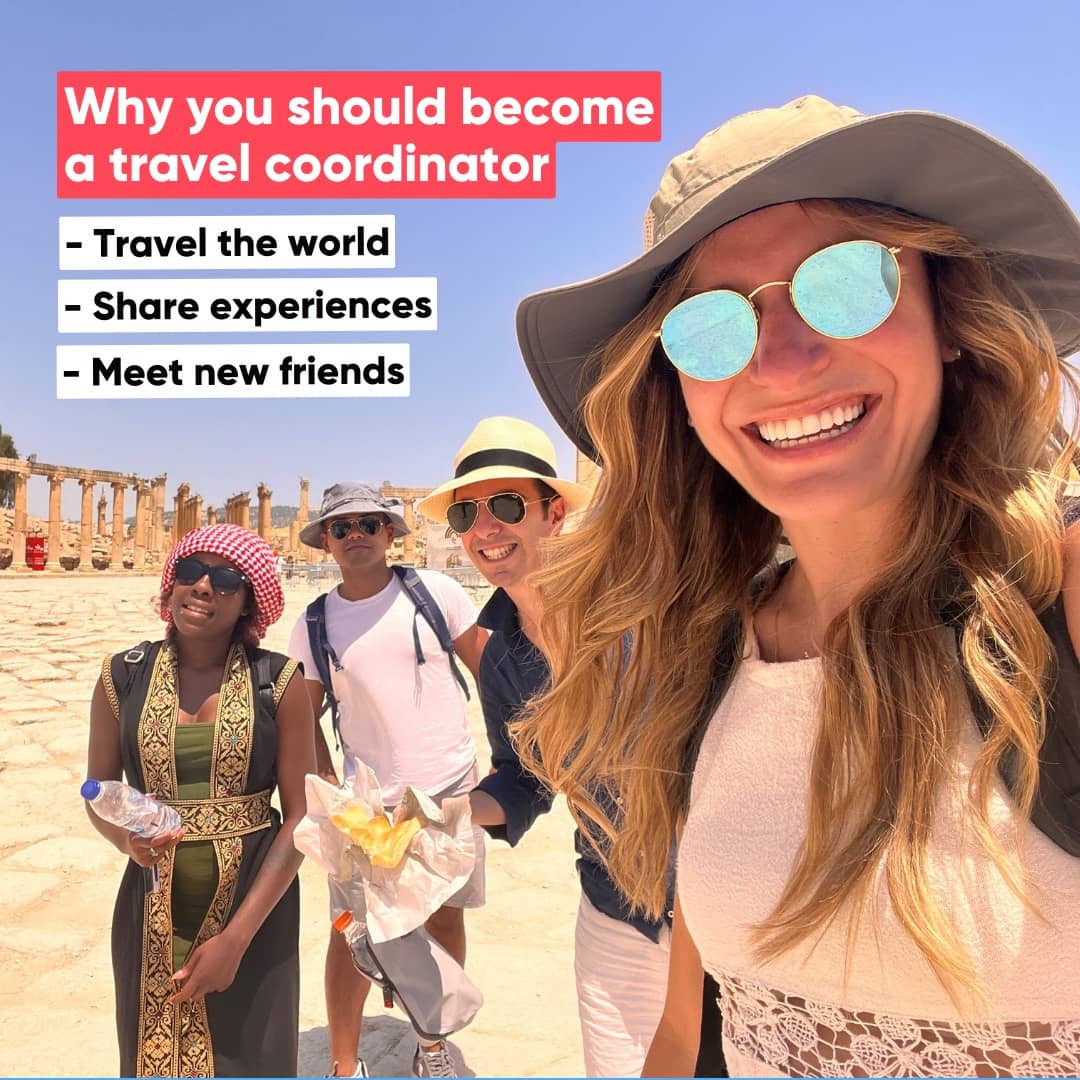 Want to come along for the ride? Simply fill in an application and film yourself answering a few short questions via the WeRoad website here. If you're a match, you'll be invited to a group interview in London on 29th October or a virtual interview on 18th October.
All successful candidates will then enter the WeRoad Bootcamp; a weekend training course revealing all the tricks to becoming the best Travel Coordinator ever. The WeRoad Bootcamp takes place in London, 18th-20th November.
Where will WeRoad Travel Coordinators be whisked off to?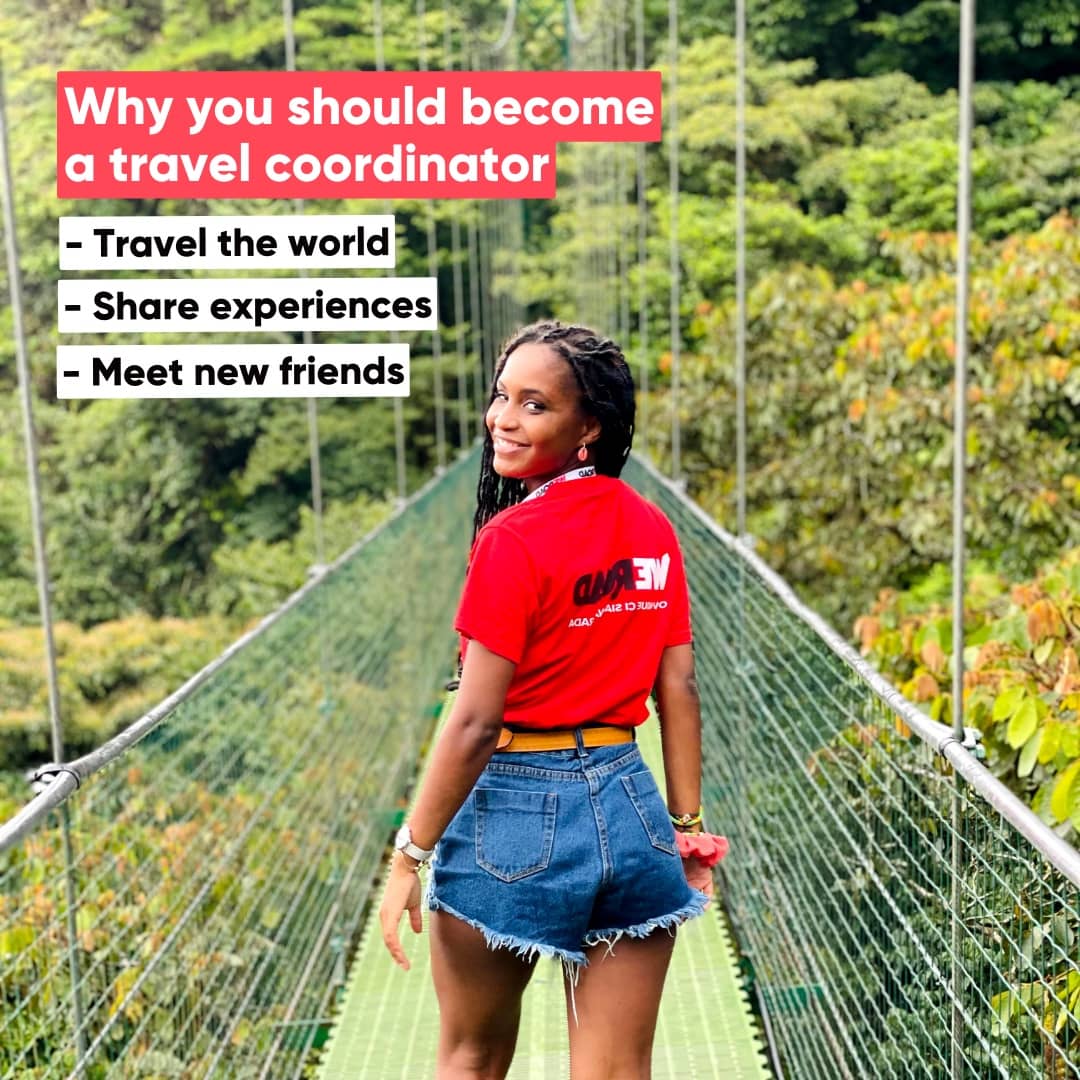 Wherever you want! WeRoad puts the power in its Coordinators hands' and lets you lead on where you'd like to go. All Coordinators need to do is share their favourite WeRoad destinations and availability, and they'll be matched up with upcoming tours that fit their schedules.
Co-Founder of WeRoad, Erika De Santi, said:"WeRoad is all about the adventurers of the world; those that want to make unique experiences and really push themselves outside their comfort zone.

"Travel Coordinators play a huge role in bringing our trips to life. They're not only on hand to provide unique insights into our destinations, they're a key part in making our trips so unique. 
That's why we're on the hunt for Coordinators that want to push themselves outside of their comfort zones just as much as the adventurers they're leading.
 
"Are you ready for a summer that never ends? Come join the WeRoad community."
What it takes to become a Travel Coordinator:
Love for travel
Enthusiasm for meeting new people, and sharing new experiences
Able to run a minimum of 2 trips a year for us (most trips are around 1 – 2 weeks long)
Attention to detail and organisational skills
Problem-solving skills, and the capacity to be flexible and think on your feet
Empathy and teambuilding – the ability to promote a great group atmosphere and think about other people
Not shy about introducing yourself to our travellers over social media
An open attitude to sharing skills and ideas
Willingness and time-commitment to be involved in our Travel Coordinator community, including being an ambassador at our events
What Sort of People Go on WeRoad Trips?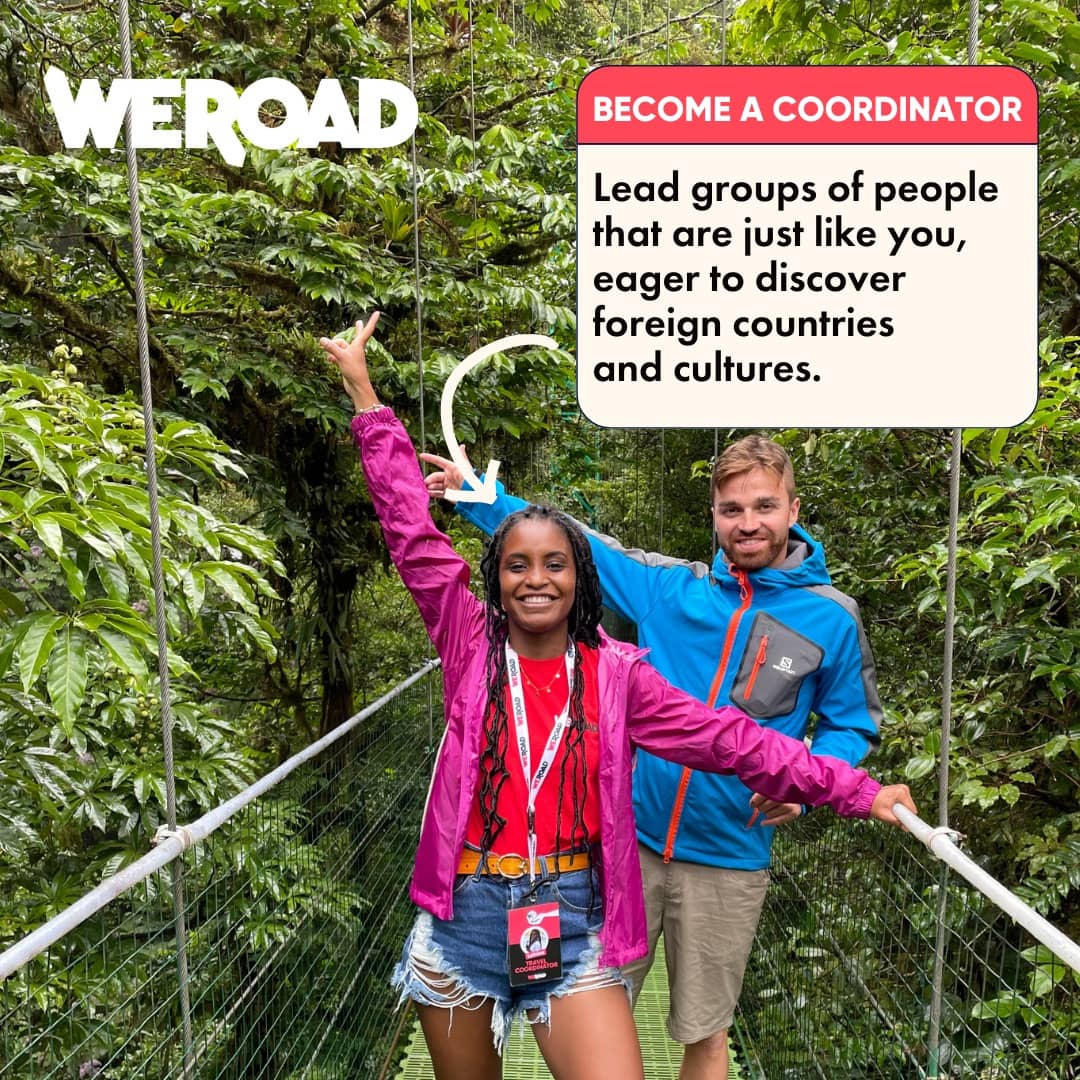 WeRoad's adventure-seekers are made up of 90% solo, Millennial travellers, primarily looking to travel the world without all the boring, time-consuming planning.
As part of the brand's offering, small groups of 8-15 people are fully immersed in new cultures, eating local cuisine, staying in guest houses, ensuring customers enjoy a truly authentic experience, and helping them to form lifelong friendships along the way.
Groups are matched based on their age and what kind of trip they're up for – a relaxing escape or pulse-raising adventure! (Couples and groups are also welcome).

All trips are specially designed to meet the individual needs of WeRoaders, with the brand taking care of the majority of time-consuming travel admin.
Please note, that prospective guests are only required to organise their flights, as the brand is keen to provide everyone with the flexibility to depart from their most convenient airports, on a date and at a time of their choosing.
For the most -up-to-date travel requirements check the UK GOV website
To find out more visit https://www.weroad.travel/