Last updated on November 6th, 2022 at 02:32 PM
Get ready to cycle, sleep, rave, repeat as Swapfiets, the subscription bike company, announces 'Tour de Dance' – a bike rave through the streets of London, headlined by up-and-coming DJ, Woody Cook on the 9th of November.
Tour de Dance has been announced to celebrate the rise in the number of Brits taking to two wheels following a recent national survey.
The poll of 2,000 adults found that 8.3M (12%) Brits now cycle to work, double the number who commuted by bike pre-pandemic (6%).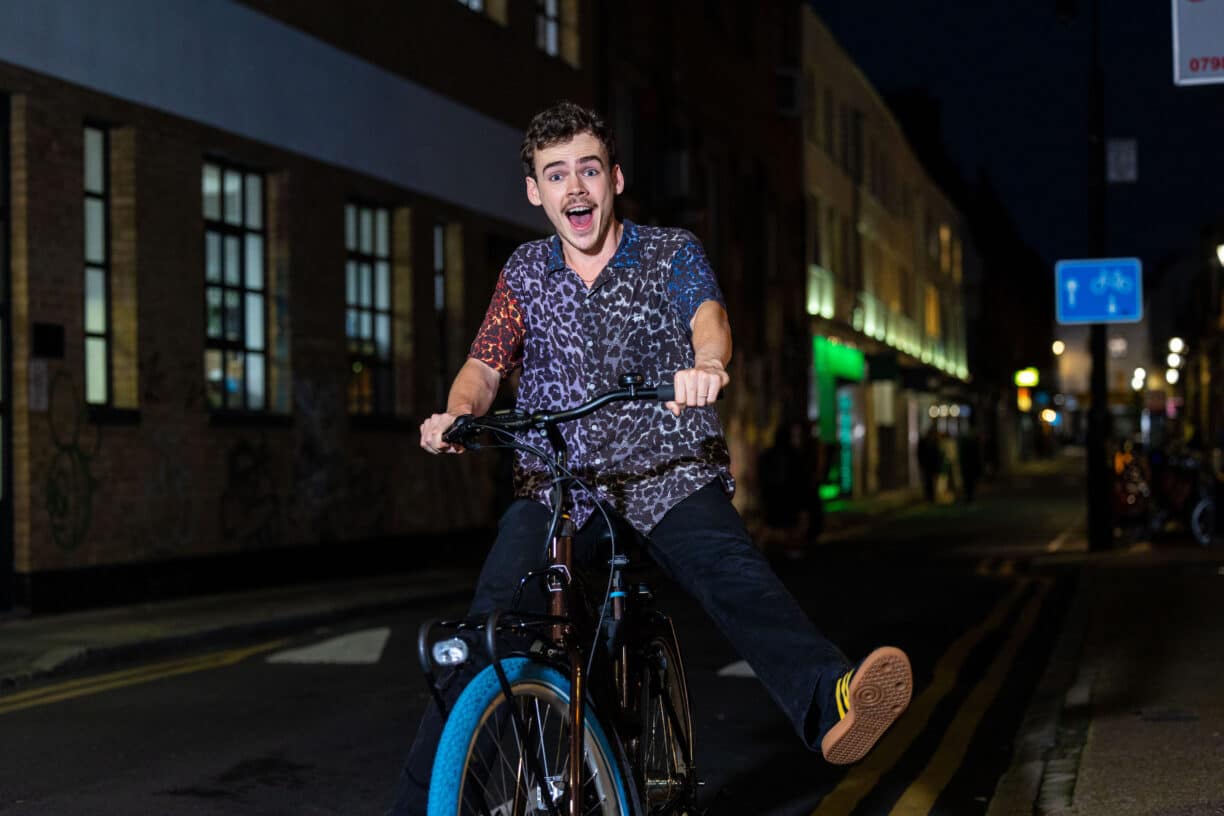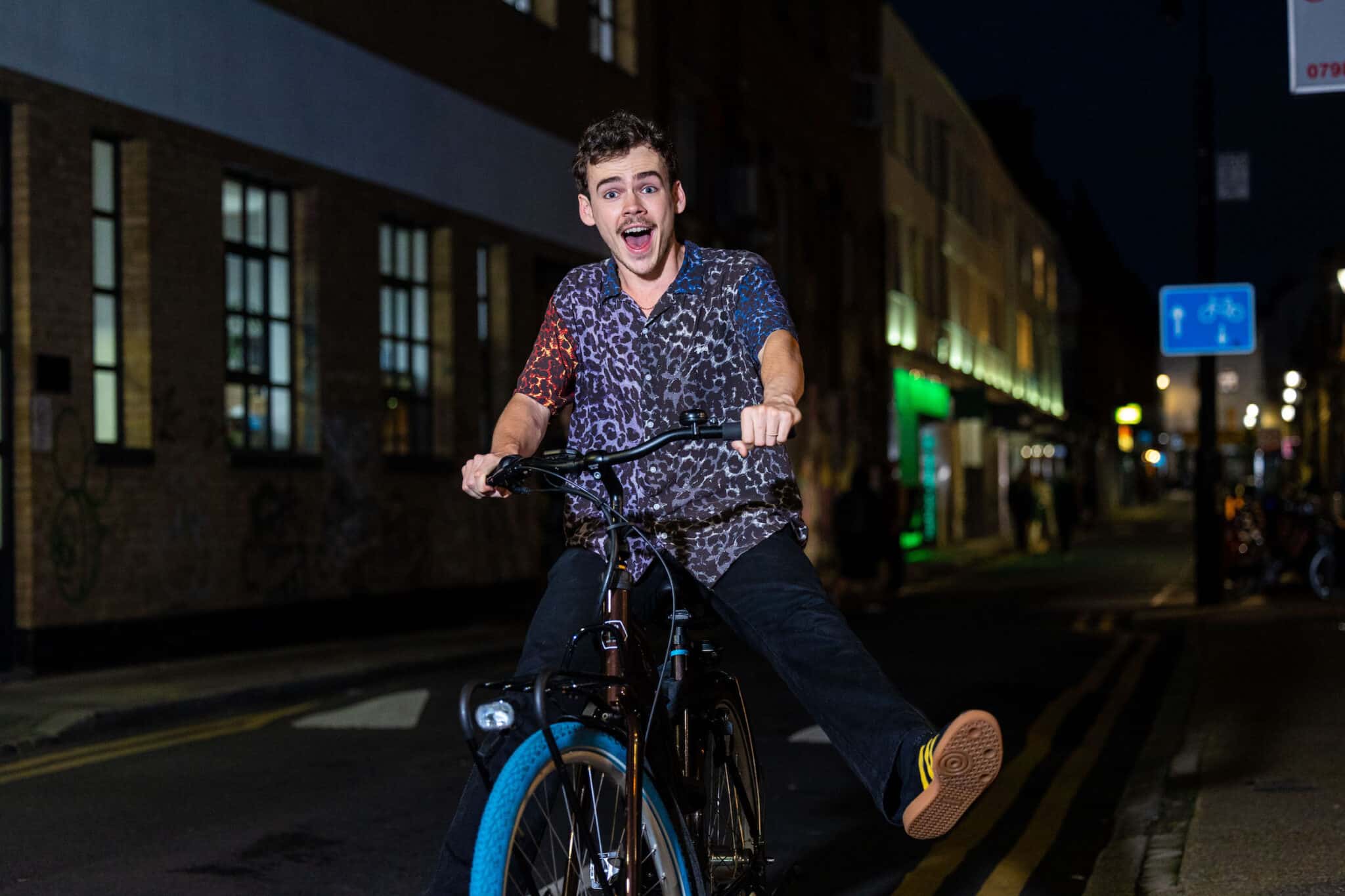 A third (30%) of Brits say they cycled more in the summer of 2022 than in previous years, and Swapfiets and Cook want this trend to continue into the festive months.  
Winter presents a barrier for some with 53% sometimes being put off by London's unpredictable winter weather and Tour De Dance aims to show that the city is best discovered by bike, whatever the weather.
Setting off from Swapfiets' Shoreditch store, Cook and bike ravers alike will slowly cycle down some of London's most iconic streets taking in the festive sights, including the Oxford Street Christmas lights, Southbank festivities and all Central London has to offer this Christmas season.
The cycling party in partnership with music fundraiser, Save Our Scene, will see Woody Cook perform to a raving peloton of Londoners from a specially designed bike mounted with a high-tech music system, the perfect remedy to get people moving on two wheels this festive season.
Want to come along for the ride? Simply turn up at Swapfiets' Shoreditch store at 6:30 pm on 9th November and get ready to vibe around the streets with fellow cyclists. No bike? No problem! Swapfiets has you covered and will be loaning 30 of its bikes out for the night on a first come first served basis.
Through Tour de Dance, Swapfiets aims to celebrate the rise in Londoners taking to two wheels and to encourage even more to follow suit through the festive season.
HOW TO JOIN THE PARTY: Let's ride
● Date and Location: November 9th, Swapfiets, 58 Commercial St, London E1 6LT
●      Timings: All participants will meet at Swapfiets Shoreditch shop at 6:30 pm and be ready to ride by 7 pm
● It's a BYOB event (bring your own bike) so come saddled up and ready to go
●      No bike? No problem. Swapfiets will be handing out 30 bikes for anyone that wants to join and is missing the necessary equipment. Arrive from 6:30 pm to sign up
Sign up and register your interest to join the ride here.
Woody Cook, said: "Headlining a bike rave isn't something I get the opportunity to do very often, especially one focused on getting more Londoners on their bikes.
"Cycling allows you to explore the city more, finding new bars, clubs and restaurants you may have never discovered. And with the added benefit of being environmentally friendly, it's the perfect way to get about.
"Leading Tour de Dance is definitely a unique experience for me, one that will provide me with a unique space to play a high energy set full of heavy beats, keeping the crowd pumping through the streets of London."
Katarina Hlavata, UK Country Manager at Swapfiets, said: "We understand how cycling can seem unappealing as the colder months draw in.
Sure, it might be a little colder and there's a chance of rain, but there's nothing better than flying through the streets of London and seeing a new side to the city, especially at Christmas as cycling is the perfect way to get outside and experience London lit up with all its decorations.
"Partnering with Woody and the Save Our Scene team was a no-brainer; they're both at the forefront of culture and can bring a party to rival the best of them.
"Through Tour de Dance, we hope that the city's cyclists – both advanced and new – will find the joy in cycling and continue to take to the streets on two wheels, no matter the season."
George Fleming, CEO and Founder at Save of Scene, an events and media organisation making it accessible to support the live music industry, said: "We're really excited to be working in collaboration with Dutch cycling subscription brand Swapfiets, who are helping to encourage Londoners to explore their City on two wheels this festive season.
"Working with up-and-coming DJ Woody Cook promises to make for an exciting night and we're looking forward to lots of people coming down to enjoy his set from the back of their bike saddle!"
Swapfiets offer a bike that always works, in return for an affordable, fixed monthly fee (with multiple price points) as the brand is leading the movement to more liveable cities.
This mission has been the guiding force behind this campaign, as the event offers Londoners a chance to experience cycling in the city, in a way they never have before.