Last updated on August 13th, 2021 at 10:18 AM
A professional footballer and entrepreneur, new Sustain Health columnist Thomas Hal Robson-Kanu opens up on his injury woes as a teenager and the life-changing role turmeric has played during his career on and off the football pitch.
When it comes to looking after your personal health and mental wellbeing, adopting a good nutrition plan plays an essential – but often misunderstood – role in our daily lives.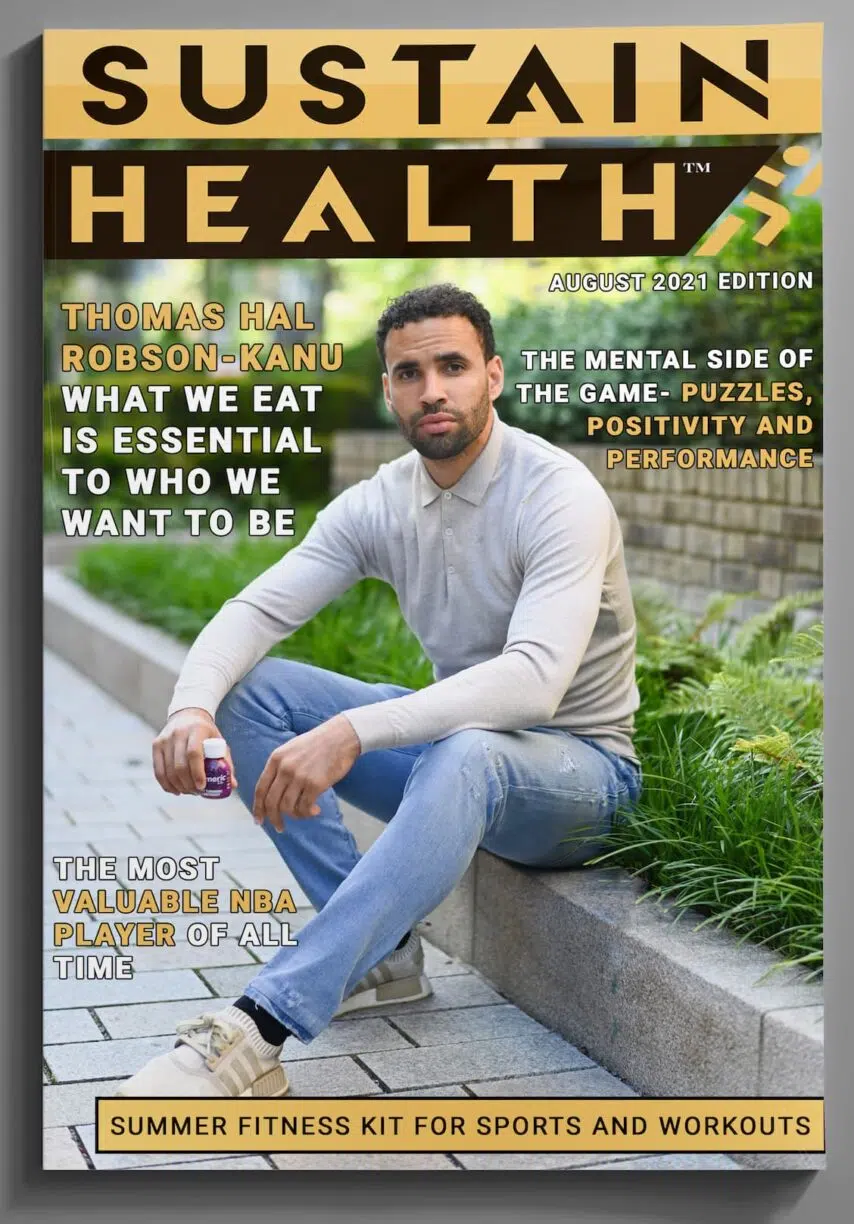 The science of food and the emphasis placed on nutrition has come on leaps and bounds since I began my career as a professional footballer.
My first taste of this philosophy came when I signed up as an Arsenal schoolboy in the late-1990s.
Arsène Wenger had recently taken the club to their first Premier League title and helped reshape the way in which elite footballers think about what they eat, what they drink, and how to get more out of their performance.
For athletes, diet is as much part of your preparation as putting your body through rigorous training drills. However, living a healthy lifestyle that involves good food and care for our body isn't limited only to those who pursue a career in sport.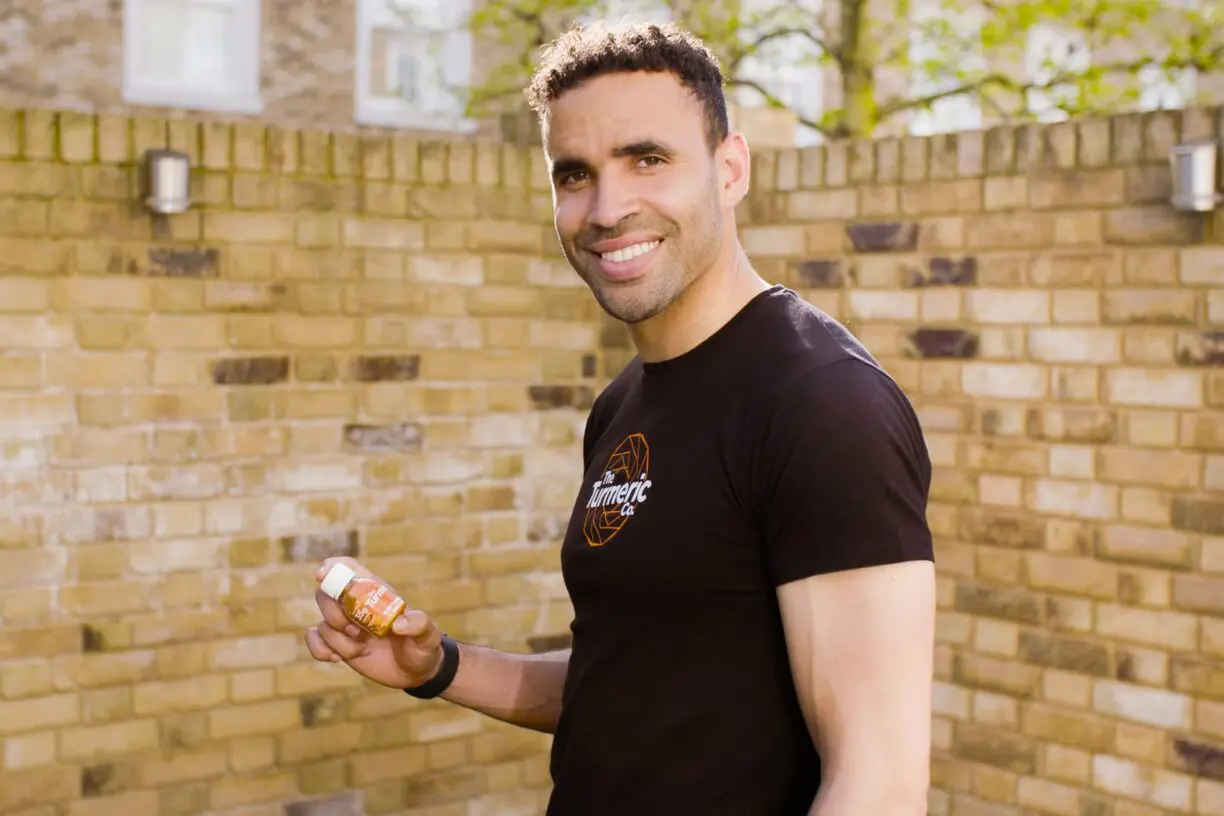 We all lead unique lives and own different experiences, and the food we eat shapes our wellbeing and the paths we ultimately take.
For me, that journey began when I suffered my first career setback before it could really take flight.
Doctors told me that back-to-back knee injuries meant I would never play professional football and the verdict felt like a tonne of bricks had fallen on top of me. That's when my father and I began researching alternate forms of nutrition.
Our investigation led us to several powerful ingredients that would help reduce and repair the inflammation in my knees and I would later figure out were key to improving my performance.
Turmeric was at the top of my list of essential foods that would inject life back into my passion for football and eventually give me the sustenance to continue pursuing my dream.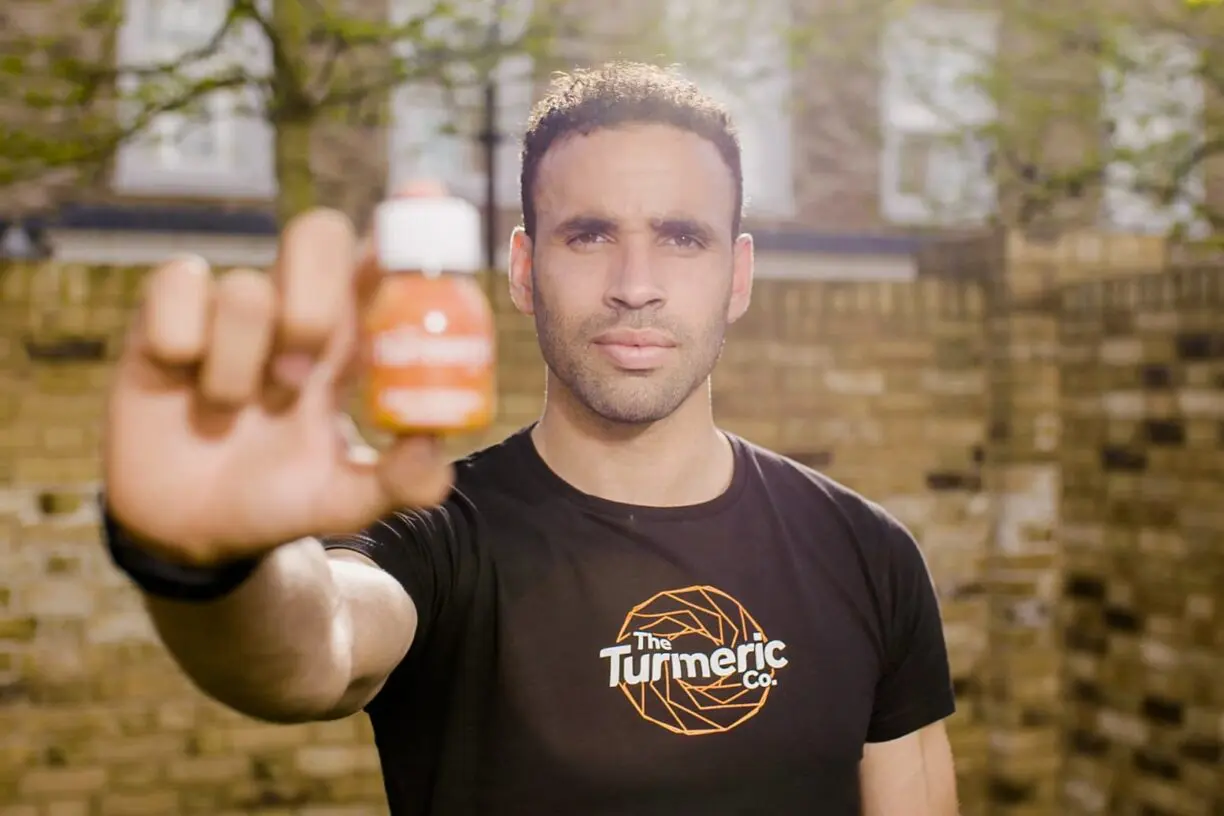 When I look back on my career, the role a raw plant would have on my life thereafter has been revolutionary to my personal experience.
So much so that, in 2018, my father and I chose to launch our own vegan drinks company, The Turmeric Co., from his home in West London, geared towards promoting good health and sustainable living.
And I think that's an important point to emphasise – whoever we are, whatever your journey, taking care of our mind and body should be universally attainable.
It is understandable that people hold elite athletes and role models in high esteem.
What isn't, is the fact that there are people who don't have access to affordable, nutritional food and at a time when food science is at the peak of its game in the sporting arena.
It was clear from an early age that I had a passion and a leaning towards football. However, what I have learnt since launching The Turmeric Co. is that health and wellbeing are key to reaching and achieving whatever goal you want to pursue. Whether that is a personal fitness target, or the desire to be a loving parent, a kind friend, or a passionate colleague, nutrition plays a vital role for us all.
Our personal goals and ideas of growth will vary. But let's make no mistake – there are parts of life that are one and the same for everybody and includes the need for nutrition built of fresh and sustainable produce. We all have the ability to adapt and to try new methods of living and that covers the food that is available to us and what we consume.
My moment of clarity came on the back of a potentially career-threatening and life-changing injury, and I was lucky in many ways that it gave me a different perspective to what my body is and what it needs.
By seeking, and sustaining, a healthy diet, there is no limit to what we can achieve and proves that what we eat does open the door to new experiences.
Thomas Hal Robson-Kanu is founder of The Turmeric Co. which partners with professional sports teams, NGBs and elite athletes to enhance their recovery and holistic health with its naturally produced shots. www.theturmeric.co