Last updated on January 7th, 2021 at 12:52 PM
Every year, thousands of runners from around the world arrive in Tel Aviv-Yafo to run the Tel Aviv Samsung Marathon.
This year, to overcome the challenges of the pandemic, the marathon is arriving in your hometown.
The Tel Aviv Samsung Marathon 2021, the State of Israel's largest sports event, will take place in a unique and digital format on February 19-25, 2021. No matter where you live and love to run, you are invited to join.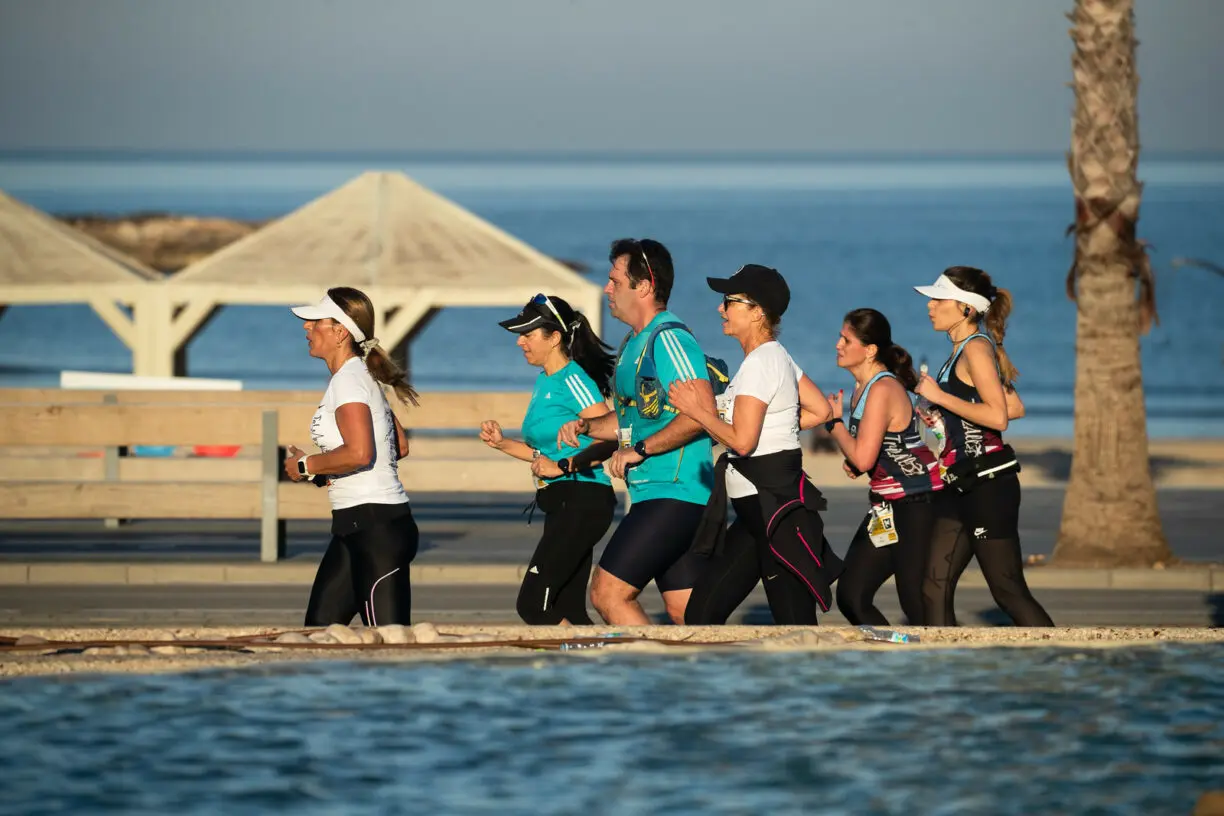 The motto "All Running Together Separately" is at the heart of the event, inviting all runners – amateurs and professionals alike – to excel and join thousands of other participants across the world at the same time, each one following a local course designed especially for him or her by a dedicated smartphone app.
The event, an initiative of Tel Aviv-Yafo Municipality and produced by Kapaim, will include the following distances: Marathon (42.195 km.), half-marathon (21.1 km.), 10 km. and 5 km. Participants can run their chosen distance from February 19 at 6 a.m. (IST) to February 25 at 9 p.m. (IST).
Lior Shapira, Chairman of Tel Aviv-Yafo City Council and Head of Sports: "The Tel Aviv Marathon is the jewel in the crown of the Israeli sports calendar and we are always proud to host thousands of runners from across the world.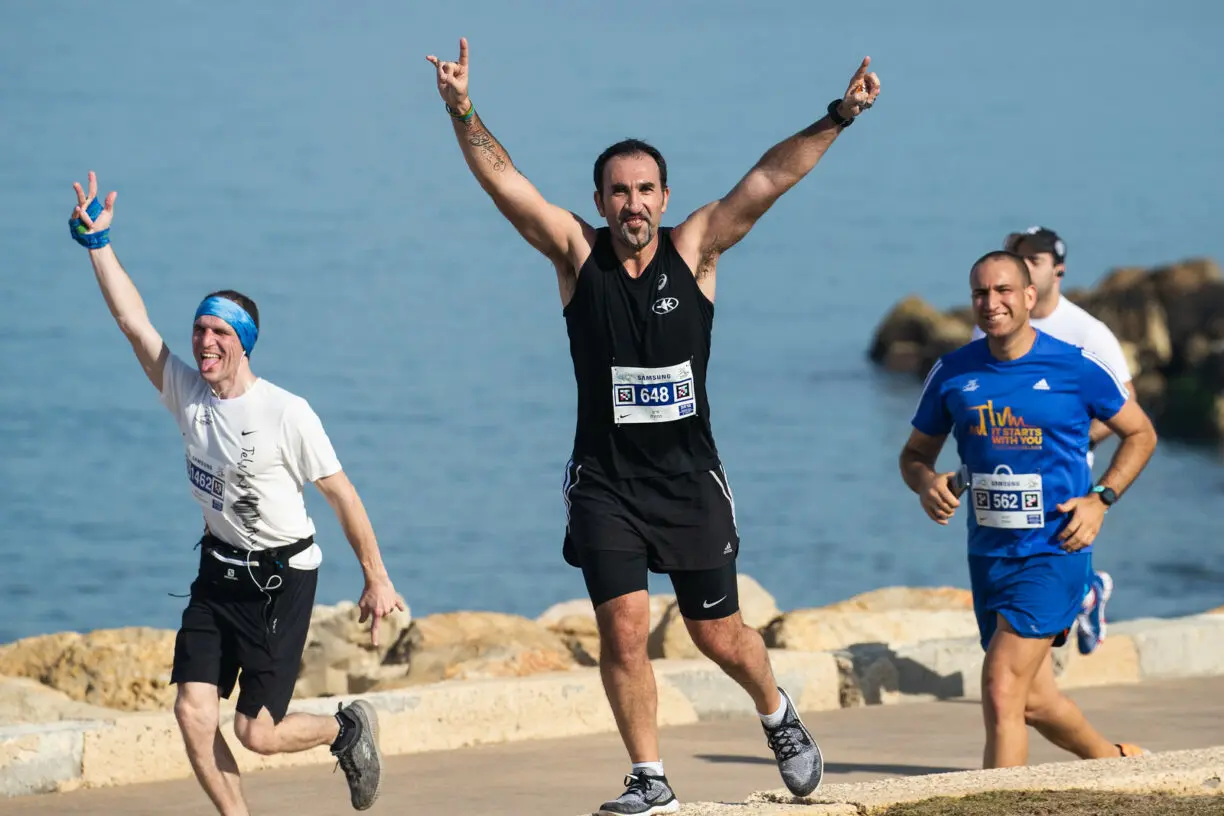 "We will run together this year in a unique format, creating a broad human mosaic of participants running together across the globe.
Until we meet again soon in sunny Tel Aviv-Yafo, we look forward to bringing the atmosphere of Tel Aviv-Yafo to your doorstep. Sign up, put on your running shoes and marathon shirt, and run with us in February!"
Runners worldwide will be able to register for the series of distances online. Prior to race week, runners will receive a link to download a smartphone race app and participation instructions.
During race week itself, the app will broadcast a start line ceremony, offer interactive monitoring of marathon routes and race times, provide encouraging messages and playlists, and enable viewing and sharing of photos captured along race routes.
The app will also design a personalized certificate upon finishing the race.
All participants will connect to the app during race week to run a localized route of their choice. Running routes may commence and finish next to participants' home, place of work or any favored location.
Full race kits may be ordered and sent abroad for an additional fee ahead of the marathon. Kits will include: a drawstring bag, an official marathon running shirt, a personal runner number, a medal, a "finisher" sticker and various gifts.
Tel Aviv Samsung Marathon is also delighted to announce this year's challenge – FEET ABROAD, HEART IN TEL AVIV – offering chances to win a free flight and entry to the Tel Aviv 2022 marathon!
To be in with a chance of winning, participants simply need to order the official marathon runner's kit, wear their marathon shirt and send us a video or picture as they sprint through their hometown on race day.
In February 2020, over 40,000 runners participated in the Tel Aviv Samsung Marathon, including many participants from across the world.
The marathon, recognized as one of the world's top winter races due to the city's warm year-long climate, saw participants enjoy a stunning 42 km. route winding its way through the beating heart of the city, running through Sarona, Rabin Square, Old Jaffa and alongside the white sandy beaches of the Mediterranean Sea.
Ronen Salem, VP Marketing, Samsung Israel: "The Tel Aviv Samsung Marathon will break borders and boundaries this year, taking place for the first time in a digital format and with tens of thousands of runners participating across the world.
Samsung is proud to lead the largest sports event in Israel again this year, and to encourage runners to reach the limit of their abilities. I wish all the runners luck and primarily good health."
Sharon Bershadsky, Director of the Israel Tourist Office UK, said: "The Tel Aviv Marathon is one of the highlights of the year in Israel's sporting calendar, with participants able to enjoy the beautiful and bustling city as they run the course.
During these unprecedented times, we're delighted that this unique digital format will still bring a taste of Tel Aviv to runners around the world. We look forward to welcoming visitors back to the country as soon as travel is permitted and showing you in person everything that the unique city of Tel Aviv has to offer"
The results of the marathon will be official and personal, but not constitute competitive race times. Accordingly, winners and runners-up will not be announced. Phone signal must be available during the race to operate the marathon app.
Registration is now open – NIS 100 until 14.1.21 and NIS 120 until 13.2.21. Runners' kits can be ordered and shipped worldwide for an additional NIS 135.
For registration (English): www.tlvmarathon.co.il/ or to find out more on Israel visit Goisrael.com