Last updated on May 31st, 2023 at 01:10 PM
The NHS spends twice as much on people who are overweight as on people who are a healthy weight. In England, 64 per cent of people are overweight or obese. Imagine how much the NHS would save if more people were a healthy weight.
Healthy people are less likely to develop long-term health conditions such as heart disease, type 2 diabetes, joint problems, or some common forms of cancer. So, we were all ears when Sustain Health magazine heard about an influencer pushing a fitness initiative.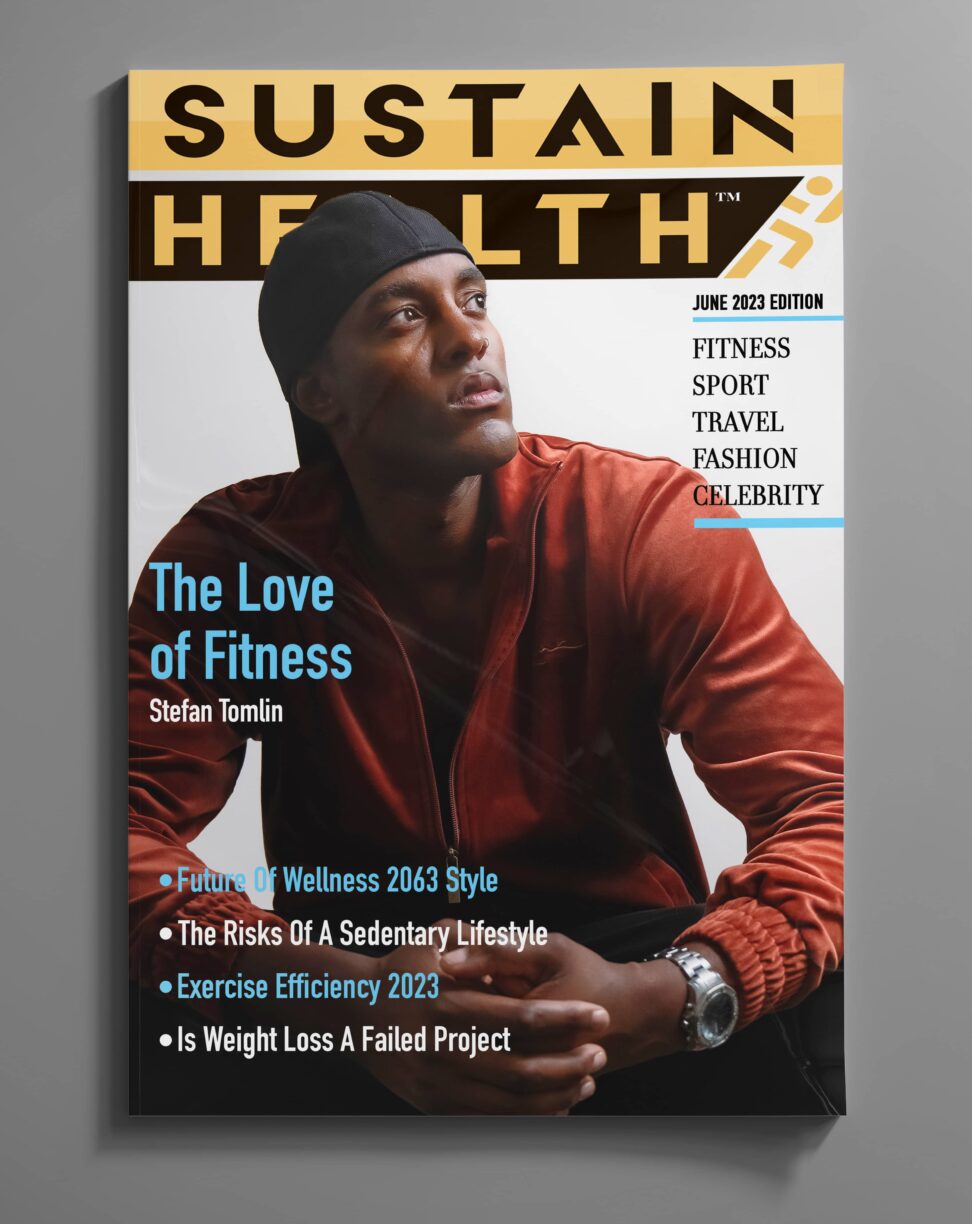 Stefan-Pierre Tomlin, aka Mr Tinder, aims to make fitness an intrinsic behaviour in his life and bring all his followers into Wayne Lèal's 'Meta-Age' after reading about him in Sustain Health magazine.
He said, 'When I met Wayne and he explained that the goal of Meta-Age is to live a healthier longer life, not just about working on a six-pack, I instantly related to it. All you need to do is look at Wayne to see what I want to look like.'
Tomlin shot to fame over ten years ago when a friend told him about the Tinder dating app. At the time, he was working in the famous Knightsbridge store, Harrods.
Tomlin never had any trouble meeting women but his friend told him Tinder was fun and he'd do well on it, so he signed up and soon got addicted.
He said, 'By 2017, I'd had over 14,000 hits and received an email from Tinder saying I was on a shortlist of the 30 most-fancied people in the UK.'
He did an interview and photoshoot with them to celebrate, and a few months later, they said he was the most popular man on Tinder. That's when his life changed. He was all over the internet and was asked to go on dating shows, including Celebs Go Dating and Written in the Stars. The programmes took his modelling career to stratospheric levels, but he said, 'While it was amazing to be crowned Mr Tinder, what people didn't know was that I struggled with my confidence.'
These days, with the help of AI, Tomlin is now a Celebrity Love Coach, using design tech to enhance images and to ghost-write attractive bios and messages. He said, 'It's not cheating; it's giving power back to the less fortunate.' 'I am giving people not born with good genes a secret advantage in dating.' He also said, 'You use a dishwasher to make your home life easier. My clients use AI and our training to make their dating lives more fulfilling and to make long-lasting connections.'
Tomlin wants to use his status for the greater good, saying, 'I've always been into fitness, but looking around got me thinking: why aren't more people taking care of themselves?' His trainer, Wayne, said, 'Exercise must be do'able and habitual – putting it into your daily practice. Doing the 21-day Meta-Age Challenge of two daily activities: push-ups and squats, will help develop a mental habit and you'll start to see and feel the positive effects it has on your body and well-being right away.'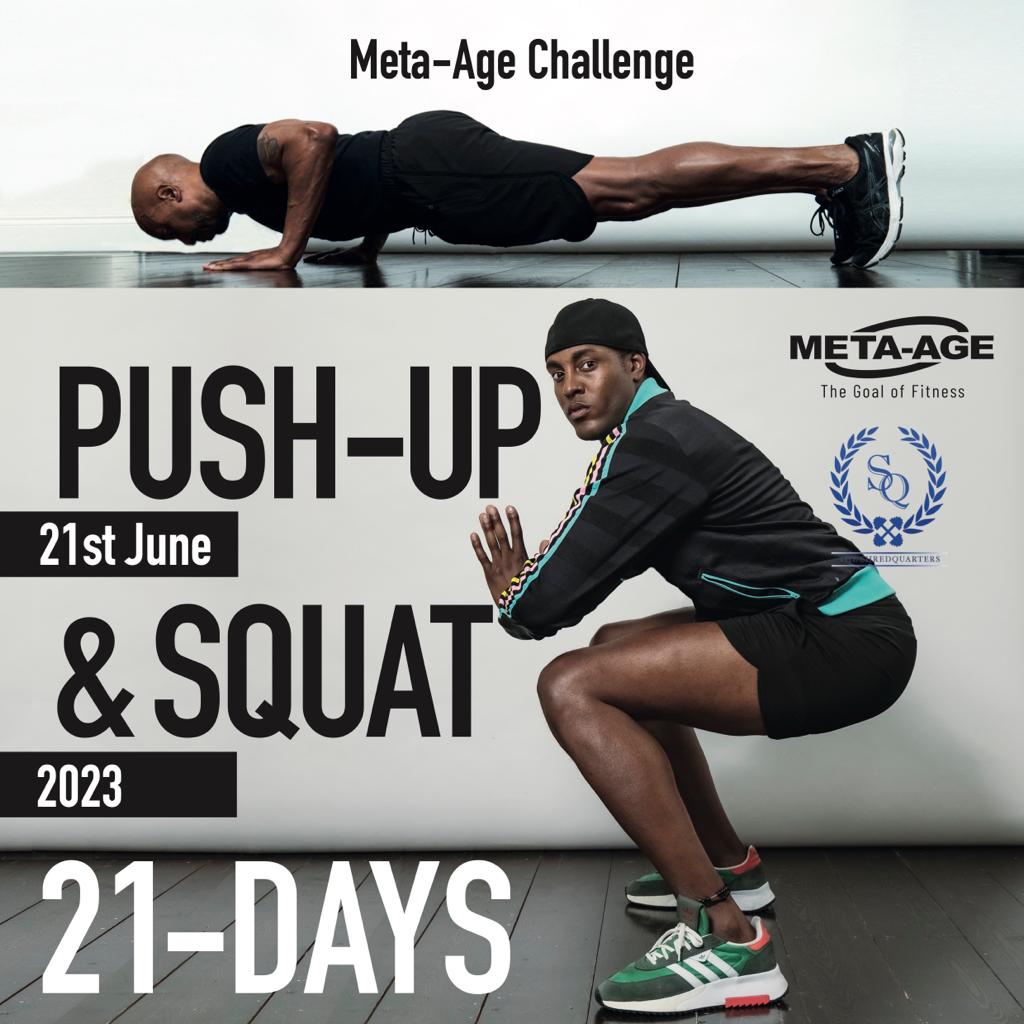 Tomlin is taking the challenge and encouraging his followers the guys at 'Shredquarters' gym to do the same. My interview took place at their Fulham gym.
Each Exercise has a specific number of reps you should do, depending on your age. At 32, Tomlin must do 41 Push Ups and 32 Squats daily for three weeks and then post daily on Instagram. Lèal said posting your daily challenge is about accountability, so friends see your commitment – or if you missed a day.
'Shredquarters' is a boutique gym that is part of a franchise. I was impressed because they have a wide range of functional training equipment and classes accessible to all levels.
The owner, Karan, knows every member, regularly checks in with them and gives them ongoing support to ensure they don't give up. Wayne said this builds love and passion for exercising and staying fit with a like-minded community.
Interventions like the Meta-Age Challenge highlight the need for more comprehensive societal action on fitness. Tomlin summed up what he is doing with his followers well when he said, 'If people can control their weight, it will dramatically reduce the demand for healthcare services.' This is brilliant and I wish everyone the best of luck.
Checkout www.meta-age.com