Last updated on June 2nd, 2022 at 11:18 AM
In 1921, Tottenham Hotspur debuted the cockerel crest on their shirts. A century later, the Club is celebrating the now world-famous bird with a new 2021-22 home kit that gives a subtle, elegant tribute to the heritage crest.
As much as the jersey honors the past, it also serves the future: The kit that players will wear on the pitch and the replica jerseys for fans are constructed with 100 percent recycled polyester fabric, which is made from recycled plastic bottles.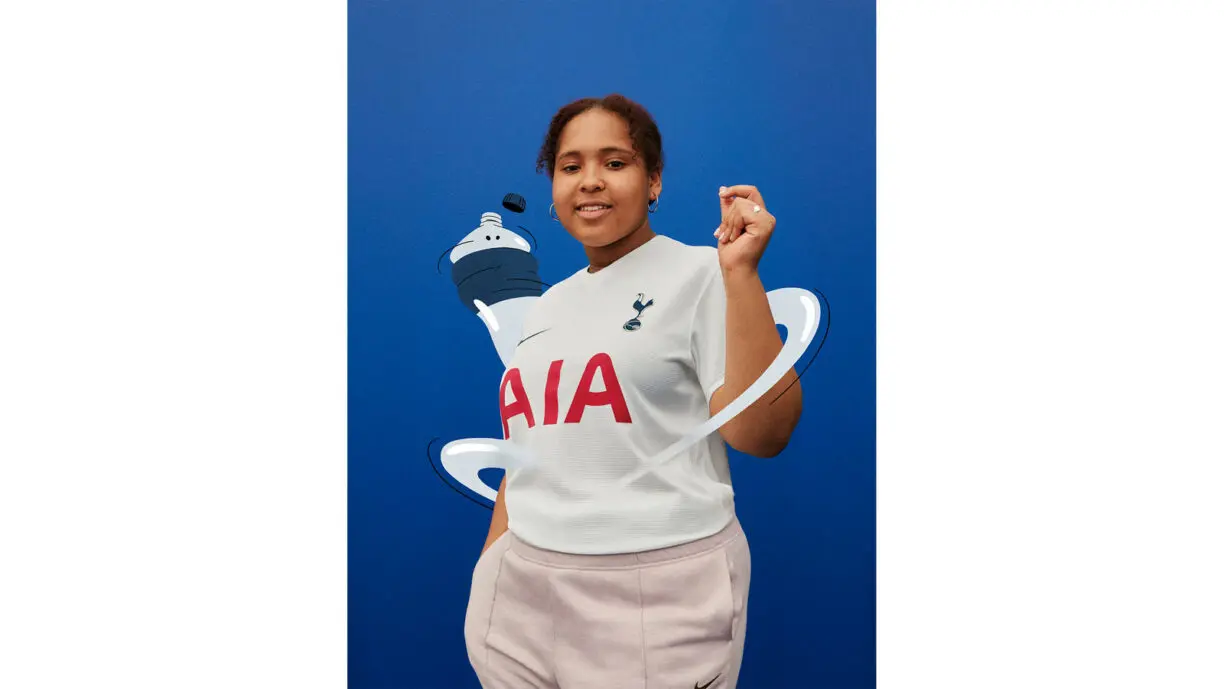 Since 2010, Nike has been using recycled polyester to produce football kits. Each year, Nike diverts one billion plastic bottles from landfills and waterways by creating and designing with recycled polyester.   
The jersey has a clean, all-white aesthetic and the side tape has an embossed cockerel crest, creatively distorted in a repeat pattern.
The kit is completed with navy blue shorts and socks featuring a white Swoosh.
The 2021-22 Tottenham Hotspur home kit will be available at nike.com May 24.