Last updated on August 22nd, 2021 at 05:07 PM
Naomi Osaka's second apparel capsule — featuring an assortment of T-shirts, shorts, hoodies, a crop top and a mesh bodysuit — builds from her debut collection by evolving the mixing and layering of pieces for an extended range of looks.
The variety of apparel combinations, along with deeply personal graphic treatments, represents the variety of worlds that Osaka naturally occupies: tennis champion, role model, social-justice advocate, multicultural star, gamer and more.
That expansion follows the natural arc of design for a signature athlete. If the first capsule is about creating the foothold for an aesthetic identity, the second collection uses sharp athlete feedback, gained through collaborative trust, to show how she floats effortlessly among many different worlds.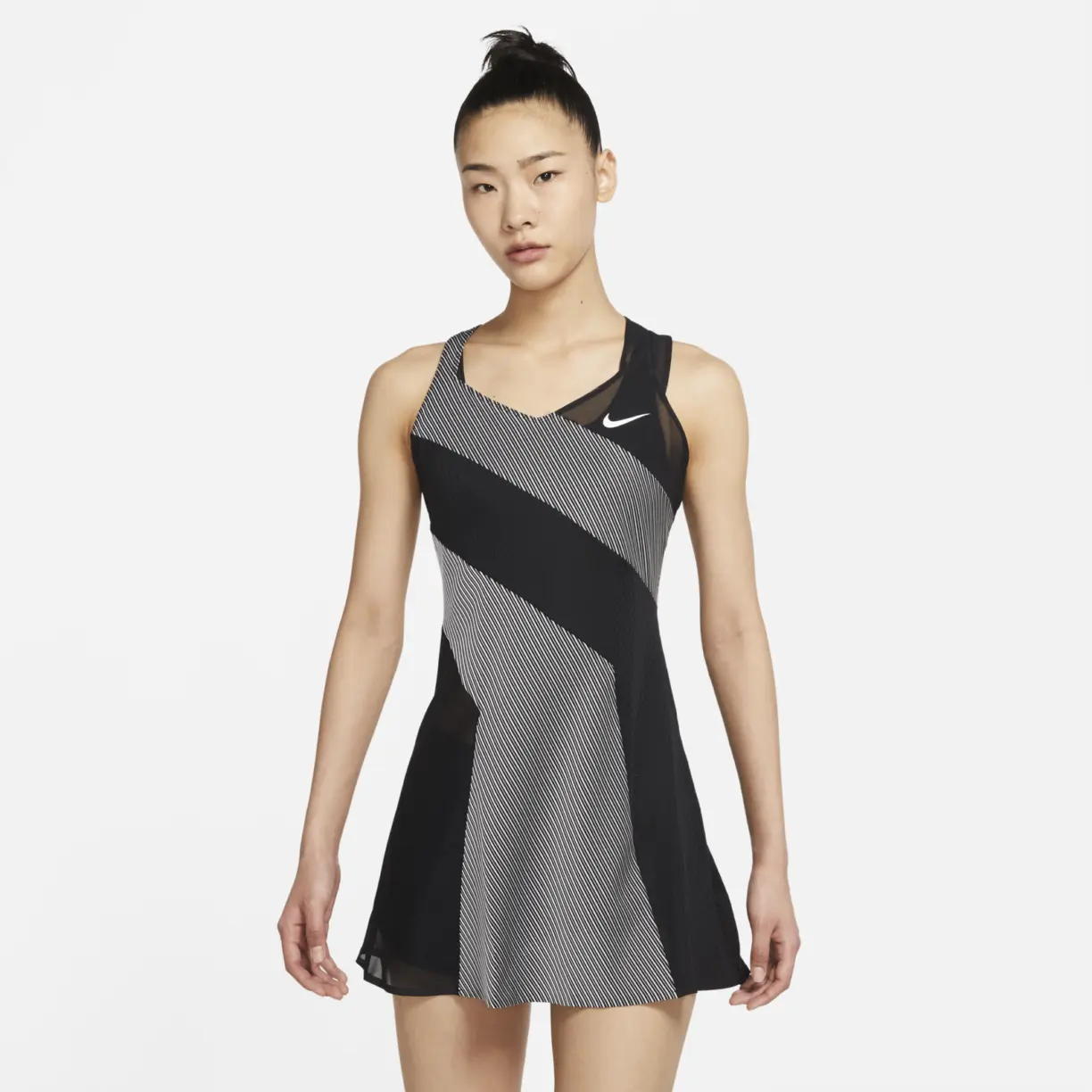 In other words, if the first collection is how to see Naomi, the second is just how many ways you can see Naomi.
"Naomi is showing up everywhere, not just in sports," says Carly Ellis, lead designer for NikeCourt.
"She's at the highest ranks of her sport, she speaks out on matters of social justice, and she's committed to providing spaces for young girls to follow new role models.
As designers, by watching her interact in these different corners of culture, we can embed a far-reaching versatility in the collection, whether that's through the number of pieces or through the intricacies of the details. Naomi had a hand in the whole process."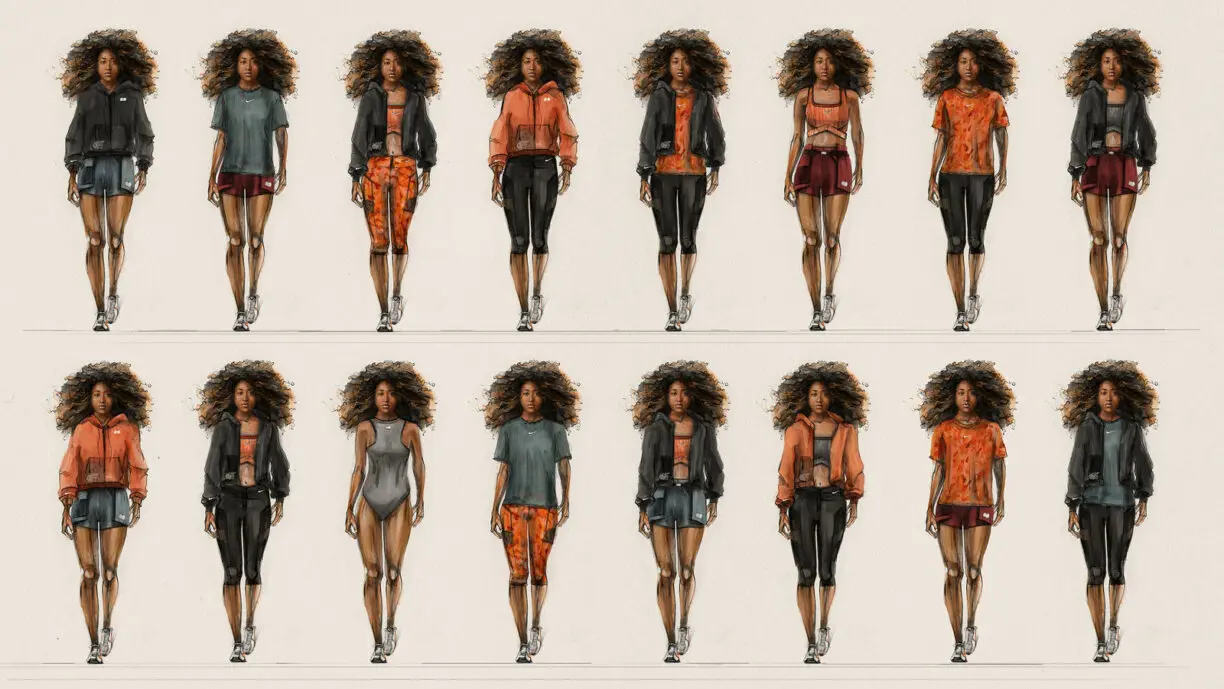 In addition to her preferred camo graphic pattern and orange palette, the apparel brings in specific styles and fits that Osaka was drawn to, like ribbed features on the crop top, a halter neckline on the bodysuit and a high-waisted profile in the utility short.
The graphic markers from her first capsule return; her namesake logo and her lucky cat appear in select pieces.
The growth seen through Osaka's second collection is also an indicator of her evolving collaborative relationship with Nike.
Not only does she confidently partner with designers in the creative process, but beyond product, she's taken the lead on programs and initiatives that are important to her, like her Play Academy, which recently expanded to Los Angeles and Haiti.
As Osaka's circle of cultural influence grows, and as her interests in design compel her to take a hands-on approach, Nike's resources allow her to uncover different corners of her personality.
"Nike is a place where I can just go and explore. Sometimes I feel like it's like a playground for designers. What's fun is our conversations start with just an idea, and lead to really fun, creative designs that reflect who I am as an athlete and woman.

"Naomi Osaka
The opportunity to wear Osaka's line in a variety of combinations expands beyond off-court and training apparel.
For the first time, Osaka's NikeCourt Dress and Air Zoom GP Turbo Naomi Osaka for her play at Roland Garros will be available for retail.
The shoe's Swoosh on the forefoot and the embossed heel treatment glimmer in Swarovski® crystals, while a vibrant tie-dye pattern covers the upper.
On the NikeCourt GP Turbo Naomi Osaka, shimmering Swarovski crystals pop against a vibrant tie-dye — a stylistic preference from Naomi — across an iridescent upper.
The NikeCourt Naomi Osaka Collection releases June 17. The Naomi Osaka NikeCourt Dress and Air Zoom GP Turbo Naomi Osaka release May 24 for Nike Members and May 31 globally.