Last updated on November 15th, 2022 at 05:46 PM
Related Topics
---
AMERICAN FOOTBALL CRICKET FOOTBALL RUGBY TENNIS MORE
---
Sporting equipment comes in various forms depending on the sport, but it is essential to complete the sport.
Equipment ranges from balls, to nets, right through to protective gear like helmets and gumshields, etc..
Over time, sporting equipment has evolved because sports have started to require more protective gear due to health and safety regulations to prevent injuries.
Sporting equipment can be found in any sports store, department store and on the high street.
What types of sport equipment are there: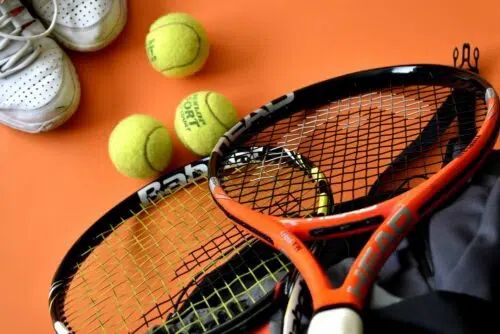 Racquets
Badminton
Beach tennis
Racquetball
Racquets
Real tennis
Soft tennis
Speed-ball
Squash
Hardball squash
Squash tennis
Stické
Table tennis
Tennis
Balls
American Football
Baseball
Basketball
Billiard
Cricket
Exercise
Football
Gaelic football
Golf
Hockey
Lacrosse
Medicine
Rugby
Rhythmic gymnastics
Stress
Tennis
Volleyball
Waterpolo
Goal posts
Nets
Sticks, bats and clubs
Hockey and lacrosse.
Bats are used for sports such as baseball and cricket.
Clubs are used mainly for golf (Golf club)
Training equipment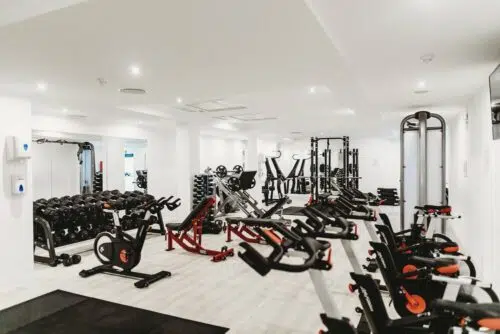 Such as, free weights, chin-up bars, swiss balls and various other equipment for the gym. Also protective equipment such as weight lifting belts and bench shirts for weight training and powerlifting would fall into this category.