Leading swimwear brand Speedo has stepped up its sustainable swimwear credentials with the launch of its latest eco swimwear collection, Made from Eco EnduraBrite, a fabric made using fully recycled polyester – This yarn is made from ocean waste, such as plastic bottles. Just one Long Sleeve Paddle suit re-uses 8 bottles alone.
Representing the collection in Speedo's latest campaign is a harmonious collective of eco-conscious women, who are living their own sustainable journeys and realising their ambitions to help contribute to a better future for the world's oceans.
These inspirational women include Nikki Hawkes and Sal Montgomery, founders of the Ocean 8 Challenge, an initiative that encourages people to take part in a daily ocean swim and beach clean across eight days in the build-up to World Ocean Day on 8th June, and Nicole Dulieu and Grace Smith, founders of Dip & Clean, a community that encourages wild swim dips and beach cleans in Cornwall.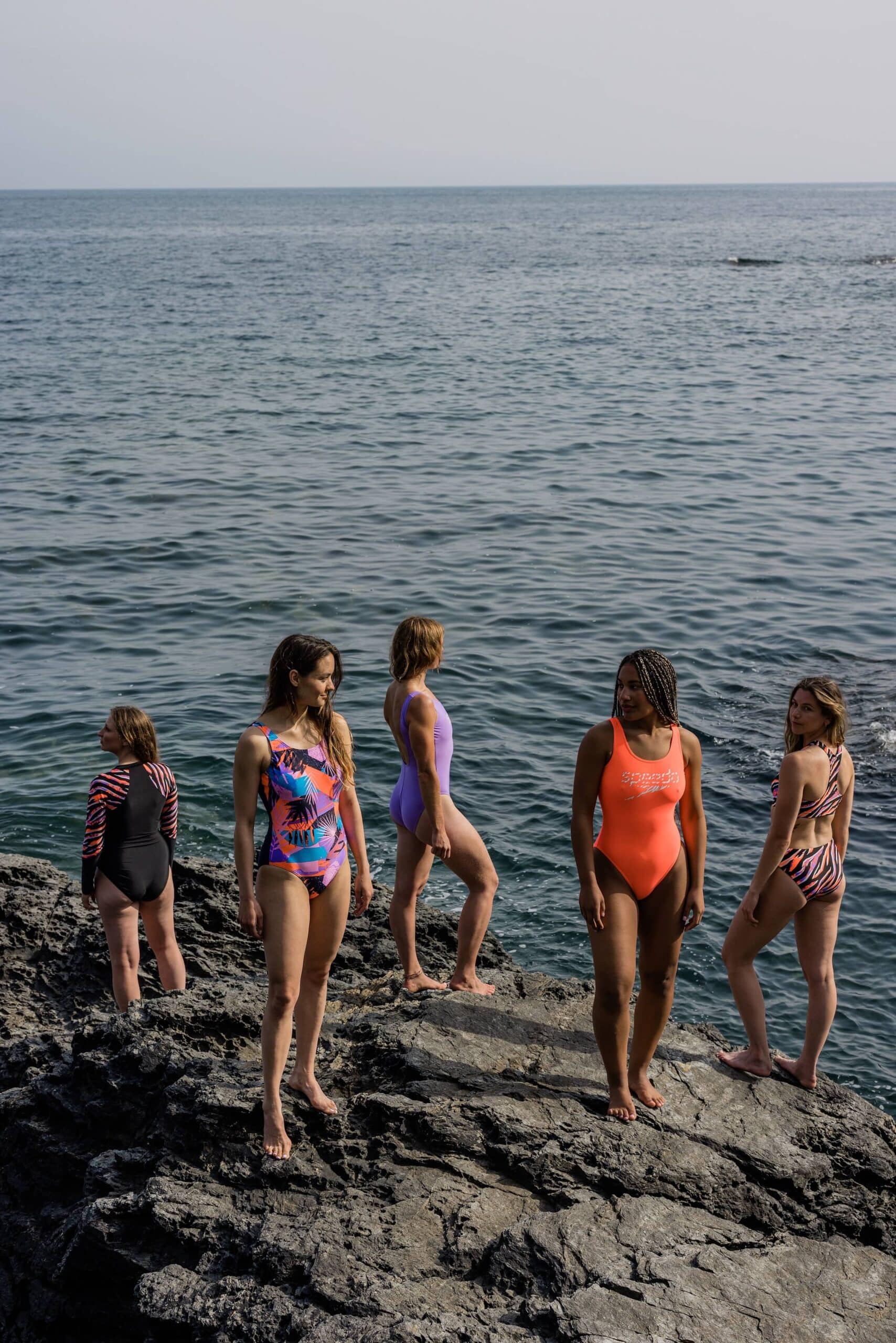 Also featured within the campaign is Skylar Collins, a sustainable living, marine biology master's student who contributes to 4ocean, a purpose-driven business on a mission to end the ocean plastic crisis, alongside Angel Arutura, an activist for social and climate justice and Pippa Best, writer, sustainable advocate, and ocean swimmer.
Speaking about the campaign, Sal from Ocean 8 Challenge said: 'We are so excited to be a part of this campaign for such an important cause. It is so amazing that Speedo are tackling the problems around plastics in such a creative way.
We wear clothes every day, so why not start putting some of our plastic waste to use -and make some really cool swimwear in the process!'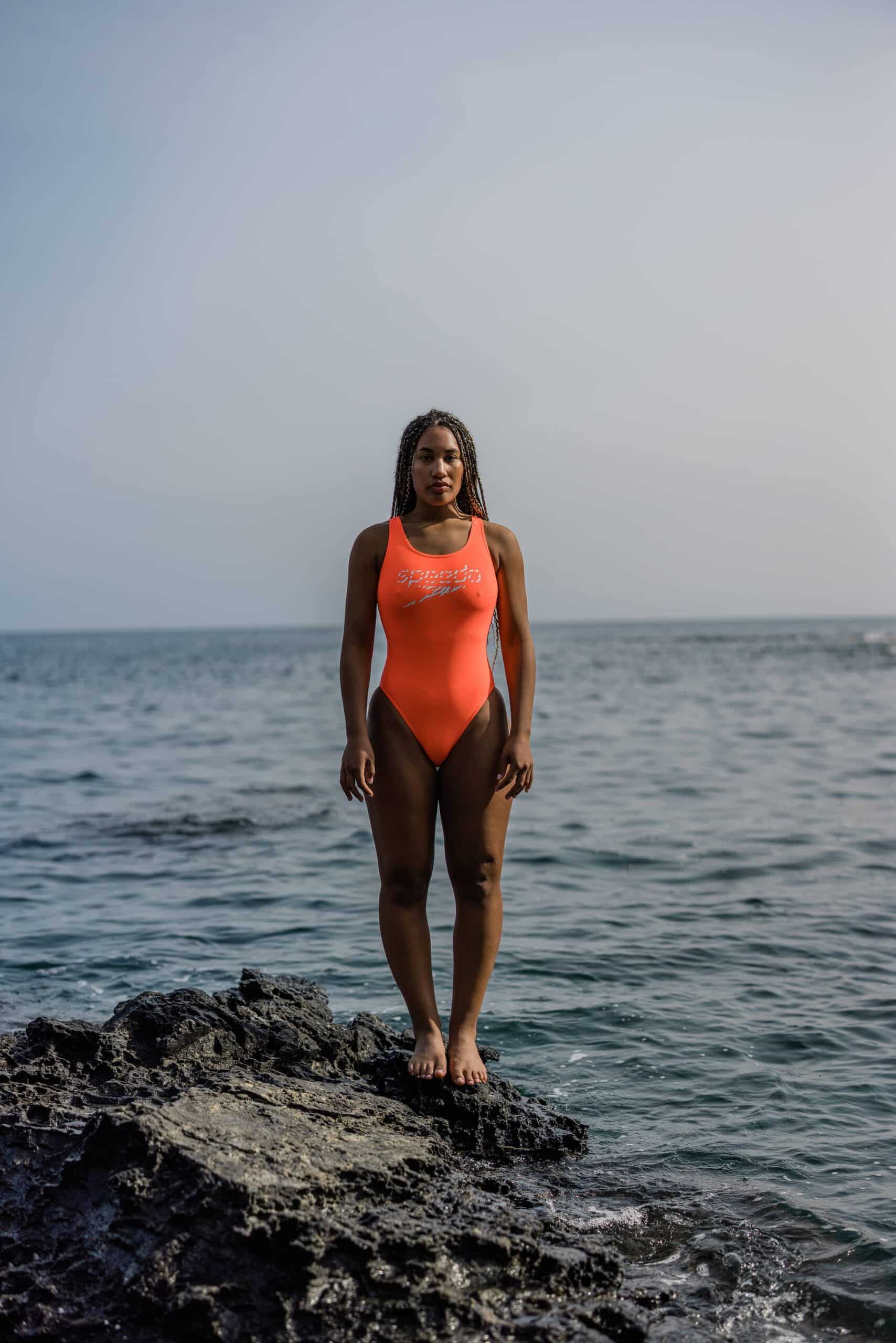 Sustainability advocate Pippa said: 'When you swim a lot you fall in love with the ocean and all that exists in between. You realise we're not separate from this, we're a part of the same ecosystem.
The more you understand this, the more you realise we have a responsibility to protect our oceans, which is why it's great to see a global brand like Speedo tackling the ocean plastic crisis.' 
United by a love of the ocean, Speedo's latest campaign introduces a brand new collection of eco swimwear which has been crafted from fully recycled polyester yarn made from plastic bottles and other ocean plastic.
The collection introduces two new fabrics; Eco Endurabrite and Eco Endurance+. The innovative fabrics were created in response to the growing global issues surrounding plastic waste and the devastating impact it is having on our beloved oceans.
Offering an eclectic selection of swimsuits, two pieces, rash tops and a long sleeve zip suit, the new collection features an on-trend animal print and green ocean hues with the collection available from www.speedo.co.uk with prices ranging from £35-£50.
To find out more, please visit www.speedo.com