Suitable for all fitness levels, HYROX Ready is smartly programmed to simulate the HYROX race. It will not only help HYROX competitors master the basics to help them get to the finish line faster and stronger but also onboard them into the Fiit | HYROX community with live leader boards available.
Led by Fiit's world-class strength and conditioning coaches Gus Vaz Tostes, Luke Baden, Gede Foster, Pete Pisani, Laura Hoggins, Sean Kazab, Alice Ferreira and Team GB Athlete Lina Nielsen, the training plan splits over two 4-week blocks, HYROX Ready 1 and HYROX Ready 2.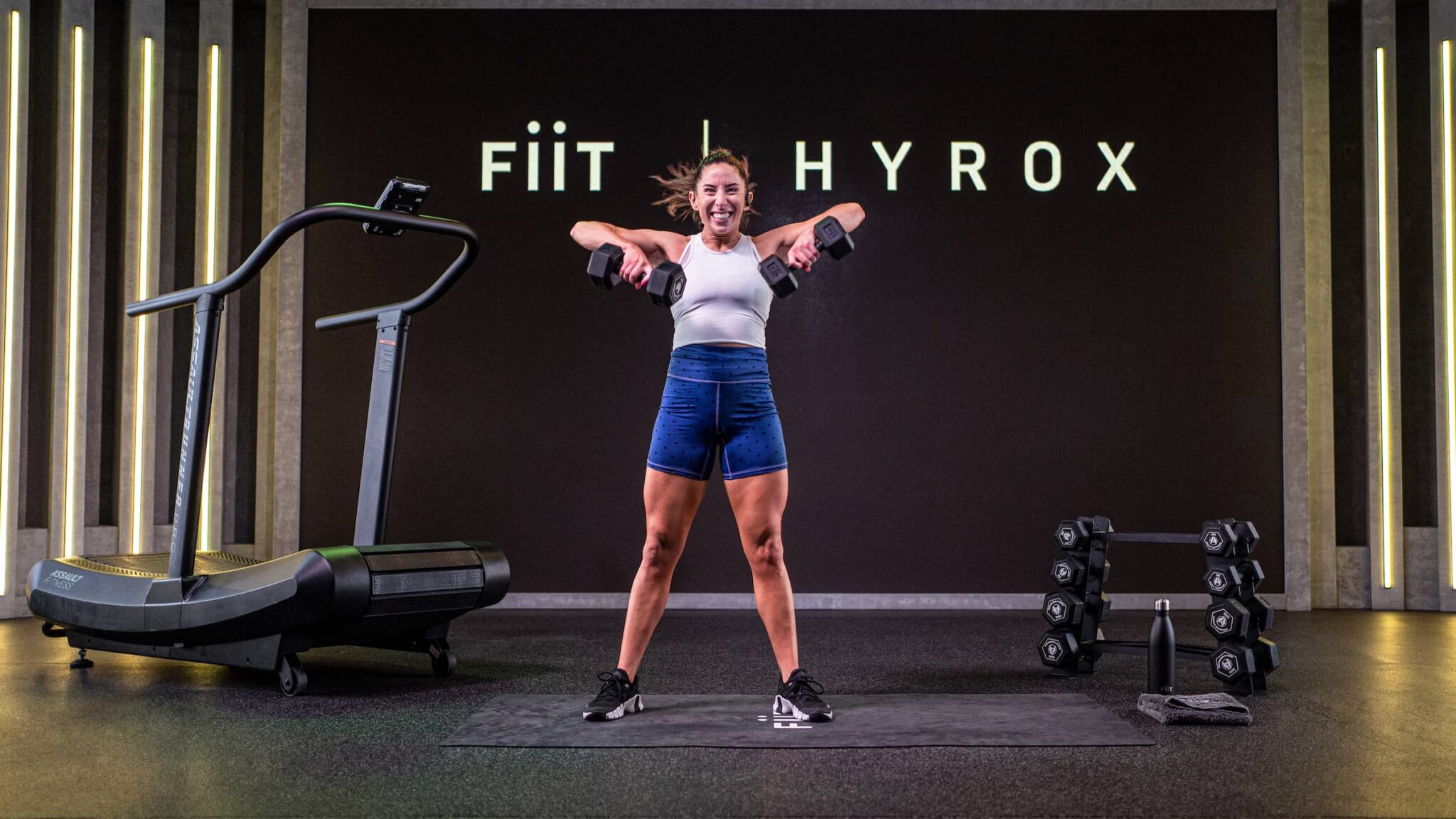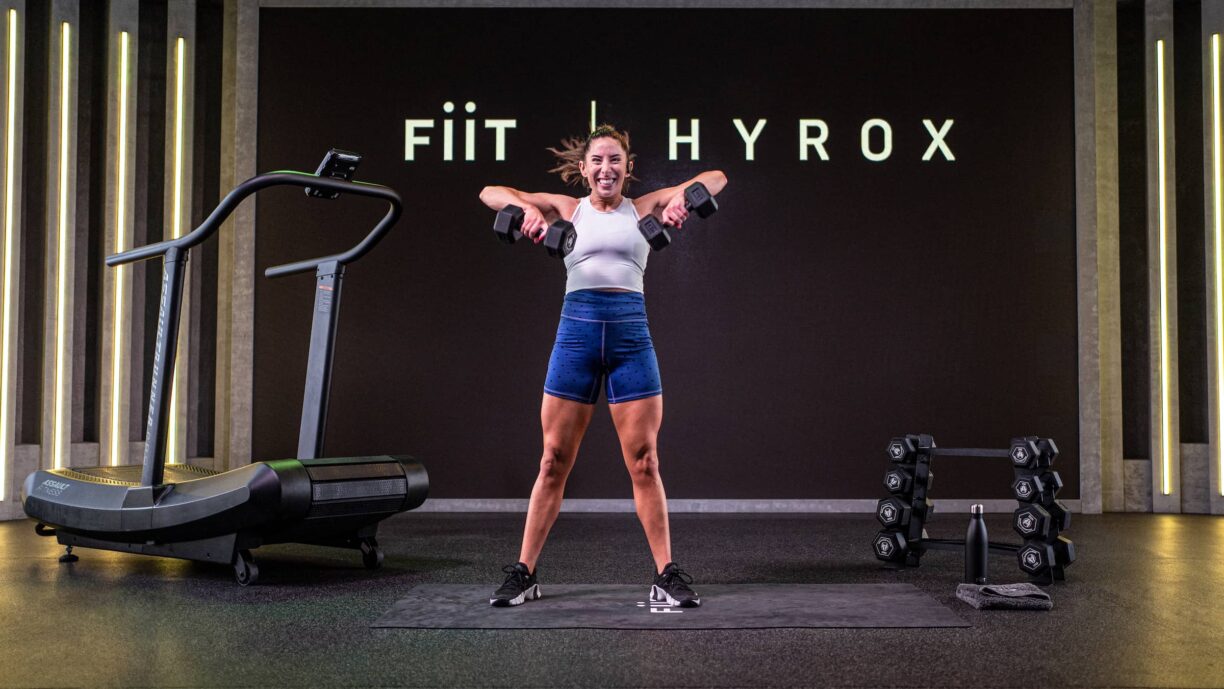 Each week consists of six workouts ranging from 10 to 60-minute sessions, each designed to target the body's three energy systems to test capacity and better understand pacing for race day.
Workouts include three tread workouts, along with dumbbell strength, functional core and cardio sessions, programmed to support race competitors in building an aerobic base, lactate threshold and improve speed.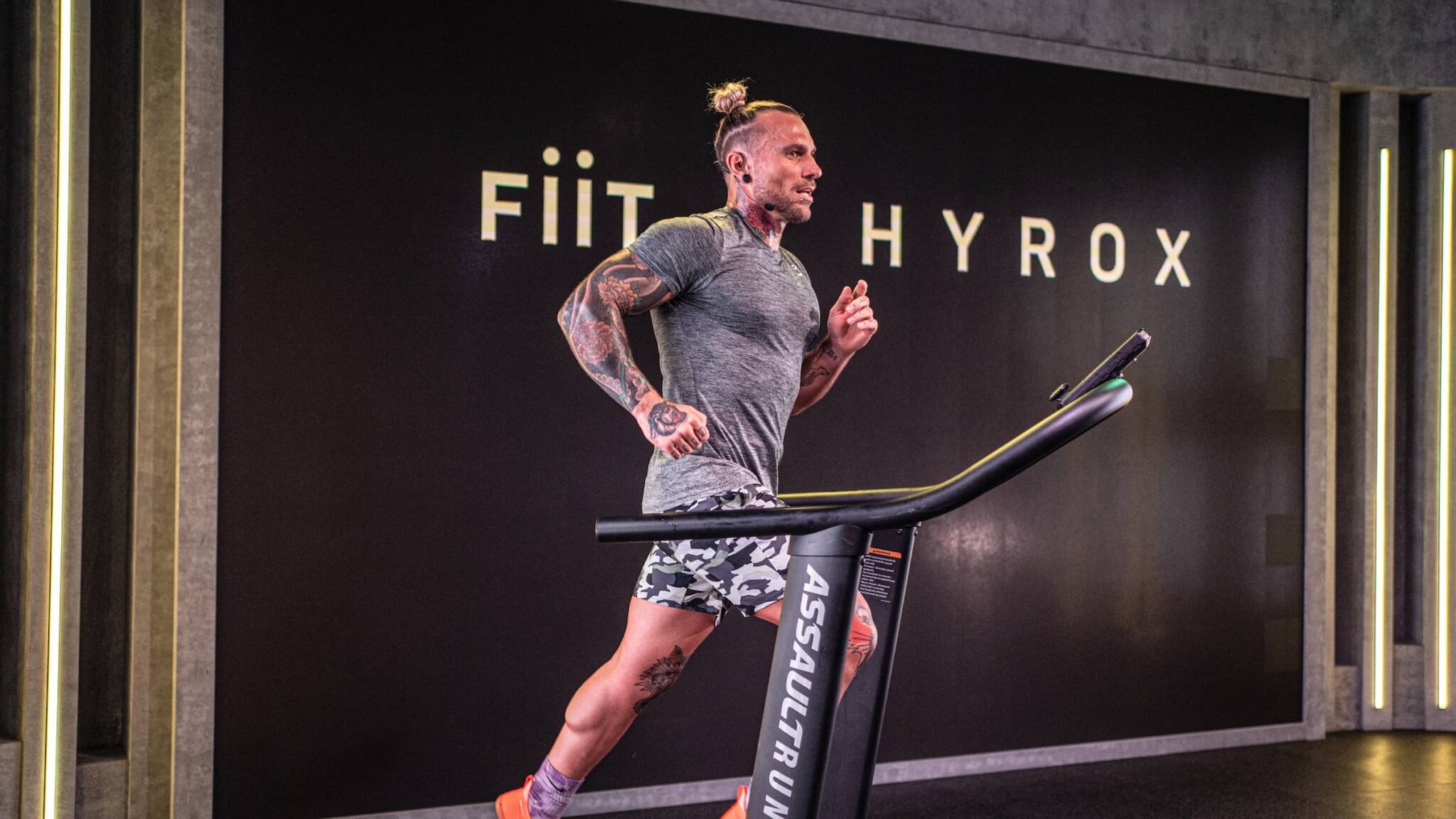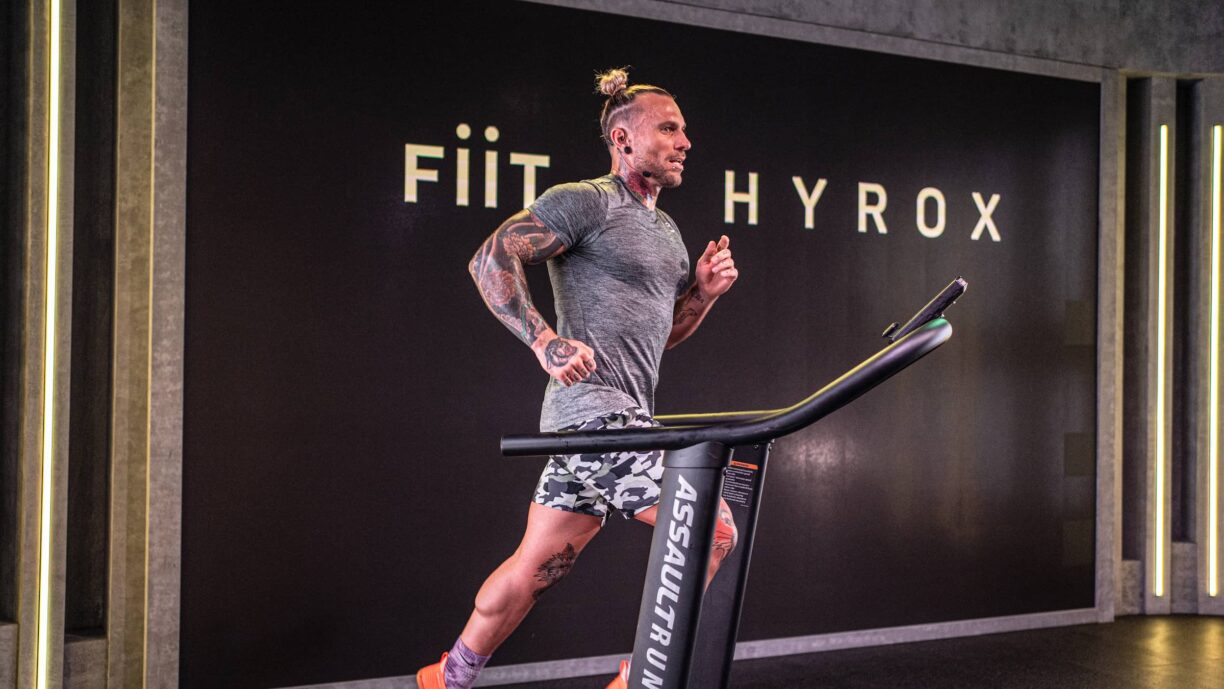 To help athletes perform at their peak, at least one Recovery session is included each week. In addition, an exclusive HYROX COMPETE workout that emulates race-day movements is also programmed to allow members to track their progression week-by-week.
For race competitors who have 4-weeks to train, HYROX Ready 1 will give them the competitive edge. For those looking to supercharge their performance, completing HYROX Ready 1 and 2 in succession will ensure athletes are well prepared for the main event.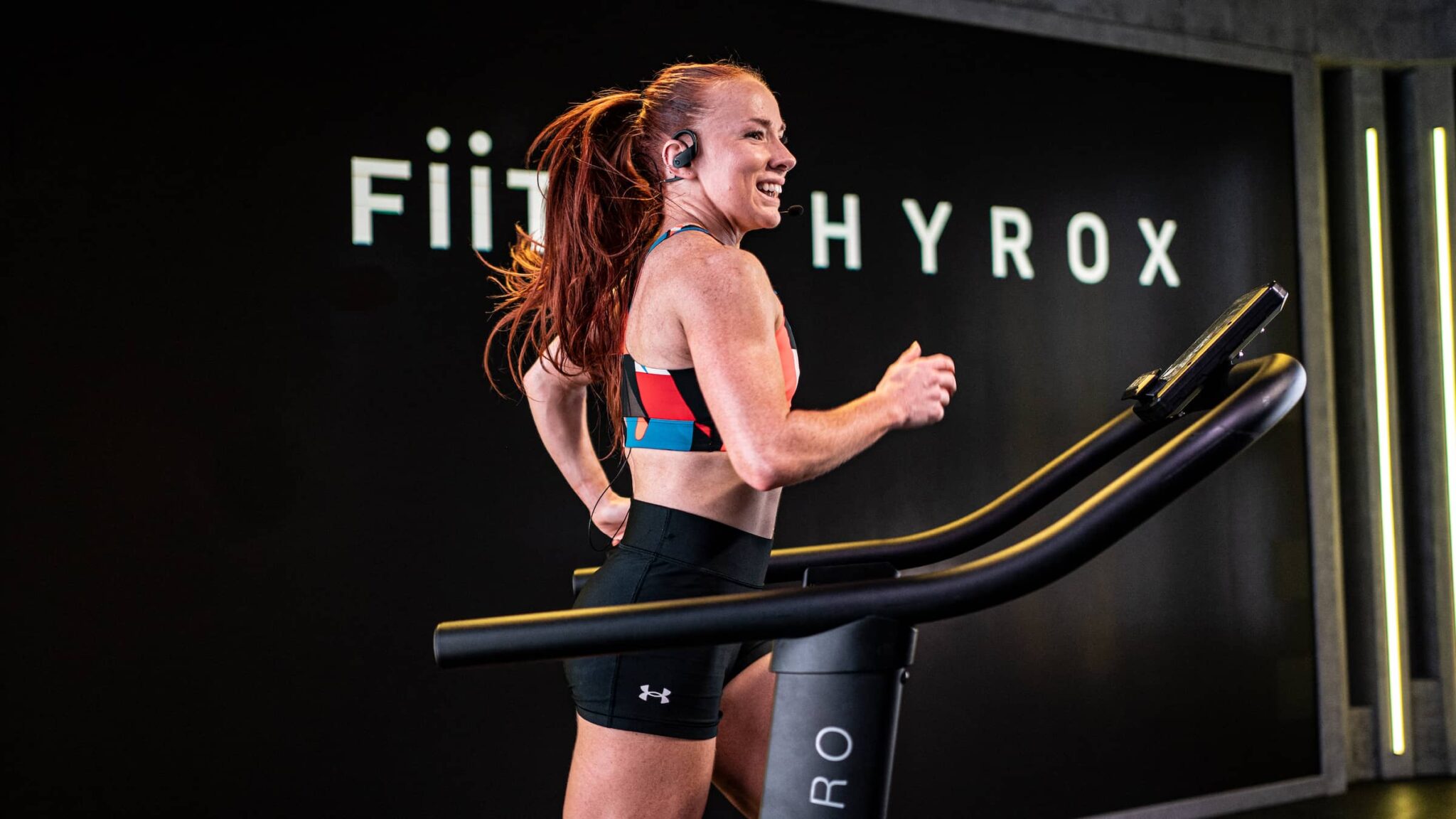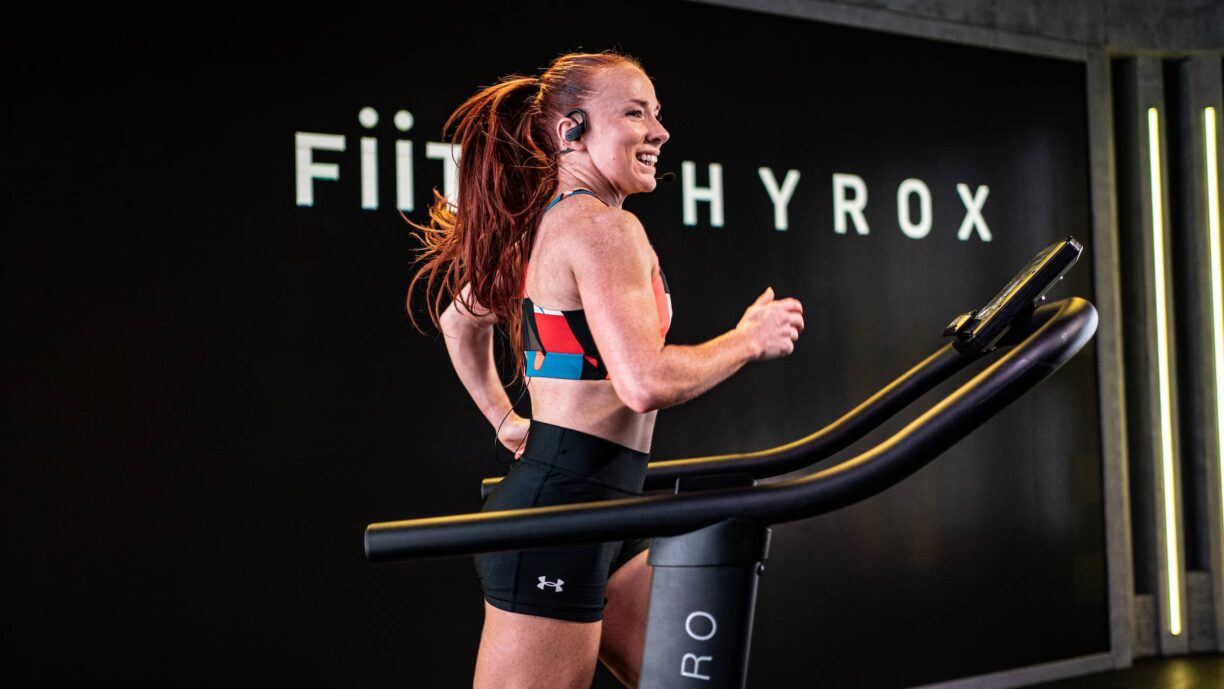 Integrated with race-day HYROX equipment, HYROX Ready also offers a fully interactive experience allowing members to Connect and Compete to level up their training.
By connecting the Fiit Tracker to Assault Fitness equipment (AssaultRunner), live stats including rep-counting, speed, calories, and heart rate will be visible on-screen, creating an added level of competition as members compete on the live leaderboard with other HYROX competitors. 
To access the Fiit | HYROX Ready Training Plans, sign up to a Fiit membership for £7.99 per month (plus a 30-day free trial) at getfiit.tv/hyrox.
HYROX UK Season 22/23 Races
· 15th October 2022 – National Exhibition Centre, Birmingham
· 19th November 2022 – ExCel, London
· 28th January 2023 – Manchester Central Convention Complex
· More race dates to be announced soon
Eddie Dier, Brand Manager for HYROX, UK comments, "We are always looking for ways to help people access our sport, and the platform Fiit has built is a fantastic way for people to get high-quality training delivered in the comfort of their own homes and in-gym.
The 4-and 8-week training programs are a great way to get HYROX ready, and we look forward to seeing the Fiit community across our London events "
Gede Foster, Fiit Head of Fitness, says "Hyrox is an endurance race that tests your strength and fitness. Whether it's your first time or you're a returning athlete – it is a challenge at any level!
To dominate and smash your goals, you must be training all areas of your fitness to increase your work capacity.
We're aiming to make your training easier with the HYROX READY plan as we've done all the planning for you. So whether it's your first time or you're prepping for Pro – Fiit will get you to the finish line faster and stronger."
For more information and to sign up to HYROX Ready by Fiit, please visit http://getfiit.tv/hyrox