Last updated on August 22nd, 2021 at 03:46 PM
Portugals football legend Cristiano Ronaldo swears by this Japanese brands' training aid.
Sixpad, which can be wrapped around your abs, arms or legs and sends electric frequencies to key muscles.
So we thought if it's good enough for the footballing legend we'd give it a try and see if we can get the same results, well slightly close to them anyway!
If only I were in half the physical league of Ronaldo I pondered as I started undoing the plain white box packaging,
I still lived in hope that this little sixpadded pulsating machine was going to get me faster into the shape of Mr Ronaldo.
As I got around to peeling away the clear plastic sheets to the sticky gel pads and attaching them to the actual Sixpad, I found it quite a frustrating fiddly job as the sheets quickly folded back on themselves sticking to themselves rather than the pad itself, and after twenty minutes of cursing out loud and making sure they were in place I finally got to attach the machine to my abs.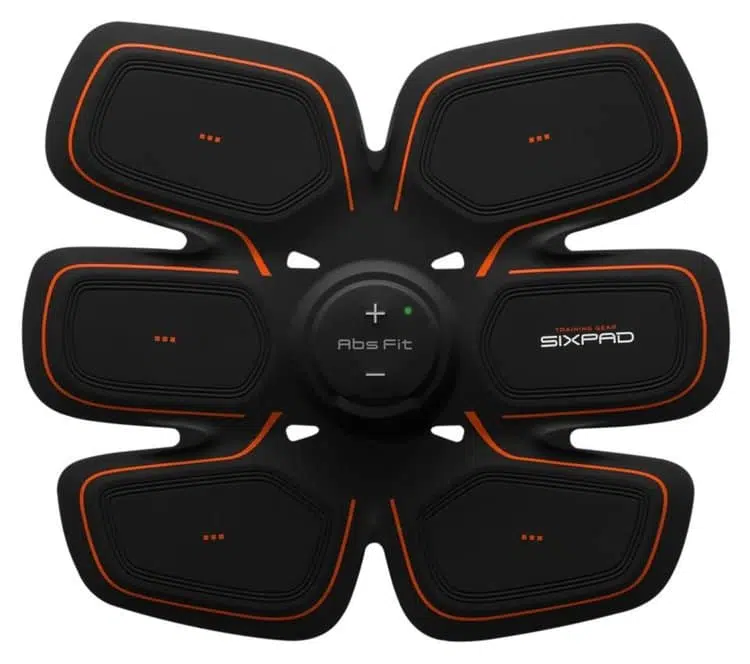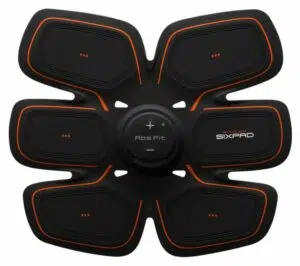 Putting the machine up to about 10 the machine began to do the business, the pulses began to make my stomach look like there was something alive inside trying to escape, and in fairness to the makers of Sixpad I began to feel my Abs working as if I were doing some crunches.
The SixPad sends electrical frequencies (20Hz) through the body that directly stimulate and exercise the muscles.
The machine is on a timer so you can't exceed the recommended allowance, which is ideal as once you're all setup you can go around and do day to day jobs forgetting that you're connected, (dependant on your setting of obviously).
Once my twenty minutes were up looking down I was awaiting the Ronaldo instant abs but to no such luck I'm afraid. I have a feeling this is going to take a lot more time than one off on twenty minutes to get me that famous Cristiano Ronaldo Sixpack.
Being quite a hairy chested man it did manage to remove quite a few hairs so there is also the benefit of a free stomach waxing at the same time if you want that clean skin feel.
Yes I can definitely see this as a great aid geared to enhance exercise continuity, so it's best used after a workout, but also after splashing out the cash for the machine I wouldn't really expect to have to pay another further twenty odd pounds a month on new gel-pads (although I did make my pads last for 2 months at a push).
I would have to say this is definitely a luxury aid in your fitness regime if you need one.
Since our review the Sixpaid ABS 2 has been released and we're hoping the Japanese tech company has taken onboard the negatives of the original ABs machine as it could most certainly be a fantastic product once they iron out these tiny little issues.
There are now another 9 items released including the Abs Fit2, Abs Fit 2, Body Fit 2, Arm Belt, Leg Belt, Abs Belt, Training Suit Tights, Training Suit High Waist Tights, Training Suit Arm and Training Suit Waist.
The new products are also now equipped with bluetooth technology that allows you to sync your fitness aid with an iPhone or Android device.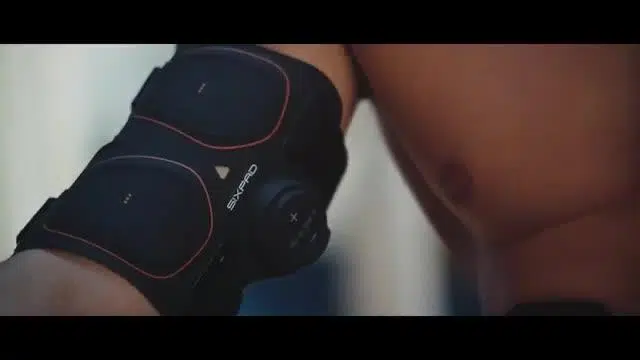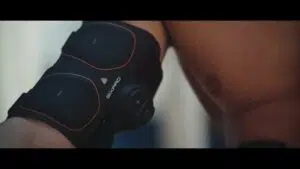 Using SIXPAD's new app, you can now synchronise up to six devices for training the various parts of the body at the same time.
Those clever scientists at MPG including Toshio Moritani, have also developed a programme that keeps users and athletes linked by the cloud in order to enhance a healthy and fit lifestyle.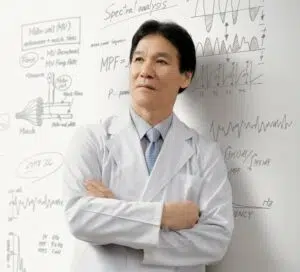 You can visualise muscle movements and training, so you can monitor and exercise those specific muscles.