Last updated on October 9th, 2021 at 12:59 PM
ROWBOTS, a new boutique class-based gym in Fitzrovia, Central London opens its doors today.
Co-Founded and developed by elite sportsman Gareth Bale and a team of top fitness professionals, ROWBOTS is a results-oriented group exercise experience with mental conditioning at the core.
Combining the most effective machine in the gym – the rower, with explosive floor work, you will leave feeling empowered and ready for anything.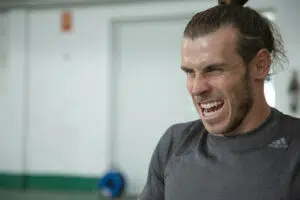 Gareth Bale had this to say about the new concept; "The workout has been engineered to combine rowing, floor exercises, and motivational and mindfulness techniques, so that you'll feel like a better version of yourself after every ROWBOTS class.
As a professional athlete, the rower is something that is integrated into all our training programmes.
For me, it's second to none when it comes to results and impact, and it's the most important machine I use when strengthening and finely tuning my body."
The Classes

Five concepts themed around different mental health objectives, 45 minutes each, where you apply maximum effort, working every muscle group on a state-of-the-art water rower that mimics the feeling of rowing on open water.
Combine this with high intensity floor work to maximise fat-burning and muscle-strengthening, burning up to 800 calories a session.
All classes are low impact on joints, so your knees will thank you. Each concept provides a different benefit.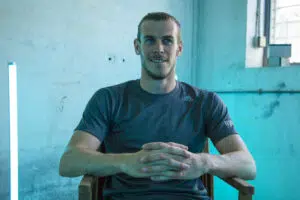 The five concepts:
System Reset: Endurance based, longer rounds, designed to build resilience
Take Action: Power based, shorter rounds, designed to aid goal setting
Mental Stamina: Endurance based, longer rounds, designed to enhance patience and focus
Bionic Energy: Power based, shorter rounds, designed to achieve productivity
Switch On: Signature full body class designed to uplift and empower
"We have designed the ultimate experiential workout, engineered with mental health conditioning at the core.
By combining explosive floor exercises with the most effective machine in the gym – the rower, you will leave feeling empowered, awakened and alive." Sam Green, Co-Founder, CEO
The Team
ROWBOTS has assembled a team of Olympic gold medallists, elite professional athletes and physical and mental health professionals to ensure it fulfils its promise to be the complete workout for the body and mind.
LEAD INSTRUCTORS
Hendrick Famitimi, GB powerlifter
@supermanhf
Pele Zachariah Melville Rogers, Semi-Pro Athlete
@pele.zac
A further 15 expert instructors join Hendrick and Pele to put you through your paces.
ADVISORY BOARD
Gareth Bale, International Footballer and Elite Athlete @garethbale11
Zoe Aston, Psychologist and founder of @the.mind.gym
Will Satch, GB Olympic Gold Rower @will_satch
Ben Tipney, Sports Psychologist
The Mental Health Workout
ROWBOTS is different to other gym studios through its application of the Mental Health Workout™, an idea coined by psychotherapist Zoë Aston.
The psychology model Zoë has developed moves away from the standard motivational messages and encouragement and focuses on the interaction of the brain's highly active biochemistry during exercise and the timing of psychological intervention.
"Most fitness studios are aware of the short-and long-term effects of exercise on mental health, and they rely on it as a secondary gain.
At ROWBOTS we offer specific and targeted Mental Health Workouts, alongside the high-intensity physical workout to strengthen, change and challenge your mindset, as well as your body.
The core team are informed and educated around people's emotional needs and wants so our users will feel safe, challenged, and accountable, and therefore able to fulfil previously blocked potential" Zoë Aston.
ROWBOTS offers an incredible physical and mental work-out from world-class trainers, enabling you to develop the robustness, resilience and emotional agility to deal with life's everyday stresses and challenges.
It's time to #SwitchOn