Last updated on June 11th, 2023 at 08:28 PM
For the eighth time, RED BULL WAKEDUEL gathered the crème de la crème of the wakeboarding world and, after a day of intense duels at "313 cable park", Rivers Hedrick and Gavin Stuckey triumphed. 
RED BULL WAKEDUEL is one of the top wakeboarding events. 48 athletes from nearly 20 countries participated in intense fast-tempo head-to-head duels. The duels are the competition's signature, creating immense tension and forcing riders to put maximum effort into every run.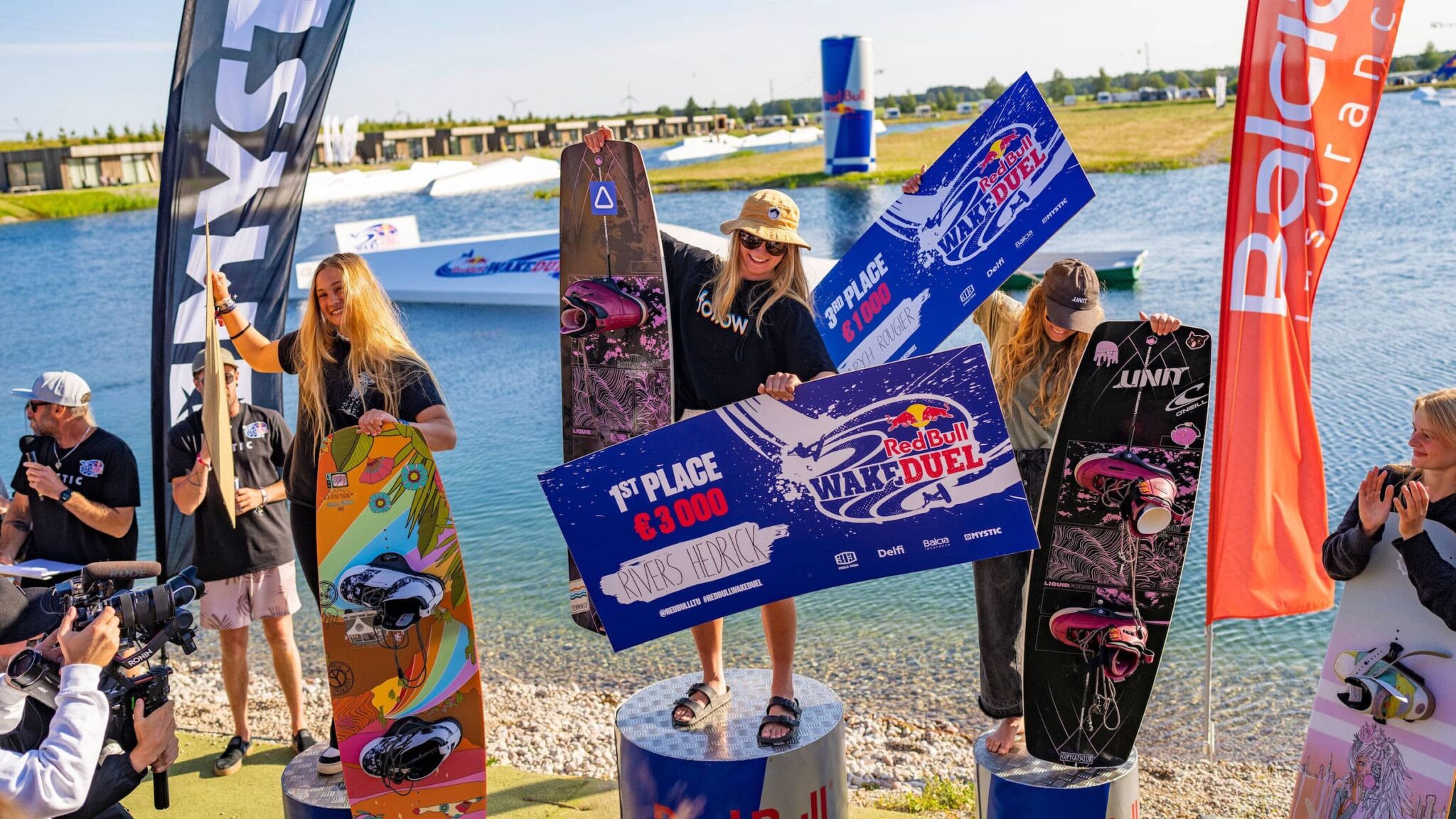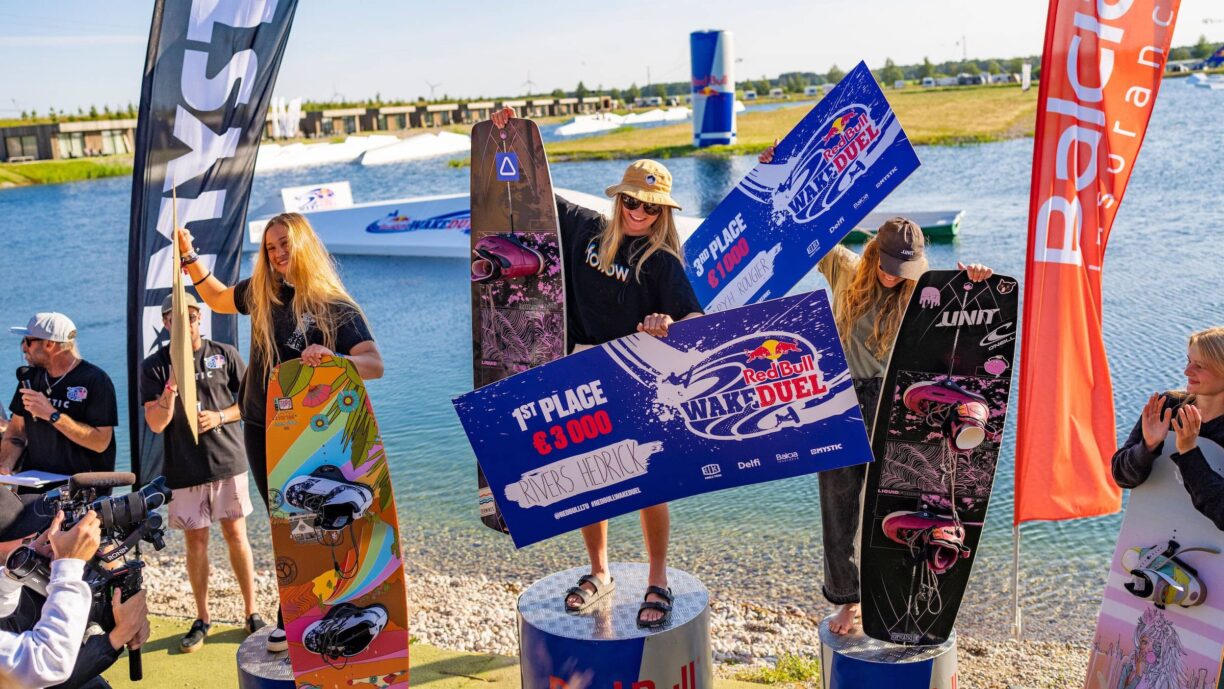 The action took place at "313 cable park", full of challenging figure configurations that permitted the athletes to unlock their creative potential. The course was divided into three segments, with three judges – Basti Baldia, Andy Kolb, and Marek Łojek – responsible for each of them.
The competition started with the women and introduced close duels. Worth a separate mention is the final-worthy quarter-final fight between Jamie Lopina and Hedrick, which put the judges into an unprecedentedly long discussion, after which they declared Hedrick the winner.
Hedrick and Nicole Regazzo met in the finals – two 16-year-old girls beating all the experienced competition. They clashed in an intense duel, and Hedrick came out as a champion. Meanwhile, Maryh Rougier took the third podium position.
Watch the highlights here: 
The men's competition started with a last-minute switch after Ryan Peacock suffered an injury and was substituted by Sebastian Dunn for whom the morning started with this nice, pleasant surprise. He had beaten Felix Georgii in the 16th final but succumbed to the power of Pedro Caldas in the quarter-final.

"Today, Gavin showed the best wakeboarding of all of them. He was just slaying the park with unbelievable technique, high-level tricks, super stylish, and no mistakes. Wakeboarding as we want to see it," commented head judge Baldia.
"Mystic Boarding" awarded additional prizes for the "Most progressive line", which were won by Hedrick and Stuckey.

There were so many close duels that "sucks to be the judge" became one of the most used phrases by the competition commenters.
The competition was called "CrossFit of the wake world" because riders who participated in the finals finished the day with 10 rides each.

"I have no words. I'm still frozen in my head. I'm the first one on top, but all I can think of is that (brother) Trent is next to me", said Stuckey.
"I'm just trying to have fun. If you're not having fun, why are you even doing that?" added Hedrick.
MEN
1. Gavin Stuckey USA
2. Liam Peacock GBR
3. Trent Stuckey USA
4. Victor Salmon BEL
MYSTIC MOST PROGRESSIVE LINE: Gavin Stuckey
WOMEN
1. Rivers Hedrick USA
2. Nicole Regazzo ITA
3. Maryh Rougier FRA
4. Julia Lupij POL
MYSTIC MOST PROGRESSIVE LINE: Rivers Hedrick