Last updated on March 9th, 2022 at 10:35 AM
Award-winning management company Quintain Living have been overseeing the rental of more than 3,000 apartments in Wembley Park and have been busy providing new gyms for exclusive use for its residents across nine buildings.
The new gyms and fitness spaces vary from building to building. In Alameda, for example, the focus is on state-of-the-art Technogym bikes.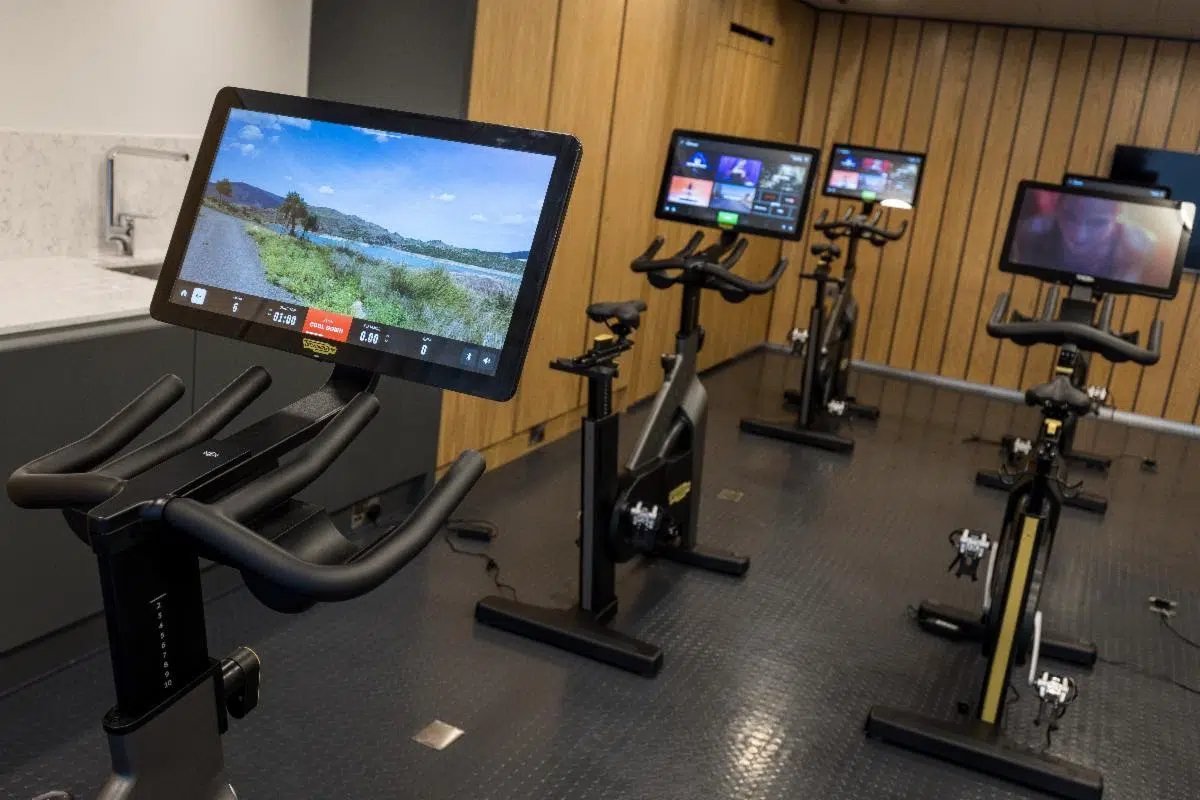 "It's important to focus on health year-round, but fitness goals often come into focus in January as people resolve to get back on track after the holiday season and energise themselves for the year ahead. We're delighted that so many Quintain Living residents can visit a gym within their own buildings without having to battle the winter weather."

Danielle Bayless, Chief Operating Officer, Quintain Living
In Beton, meanwhile, the sleek, warehouse-style gym is ideal for strength and endurance training, with residents enjoying the use of Matrix free and fixed weights, a cross-trainer, treadmill, climber, rowing machine, Airbike, Concept2 SkiErg and stretch station.
Beton's gym is flooded with natural light, as is the gym at Landsby, which features a huge range of options for those looking to improve their fitness levels.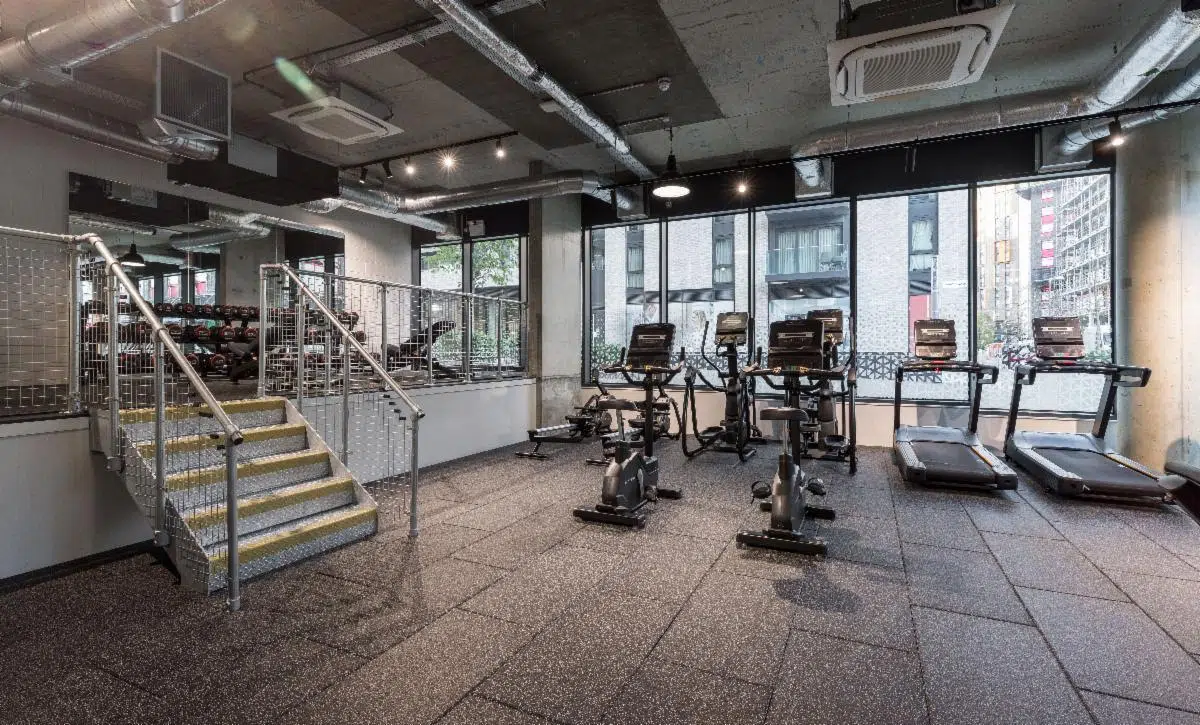 Here again, Matrix free and fixed weights feature along with treadmills, static bikes, cross-trainers, rowing machines, skill and stretch stations and a weight sled.
The family-orientated Canada Gardens also now boasts its own state-of-the-art gym, where parents can enjoy some child-free time focusing on their physical health and wellbeing – and enjoying the mental health benefits that doing so can also deliver.
"Since it opened in 2019, our residents have told us that they love using the gym in our Ferrum building. We're thrilled to be able to deliver fitness facilities in all of our developments at Wembley Park, ensuring we are putting feedback into action and continuing to offer homes that our residents really want."

Danielle Bayless, Chief Operating Officer, Quintain Living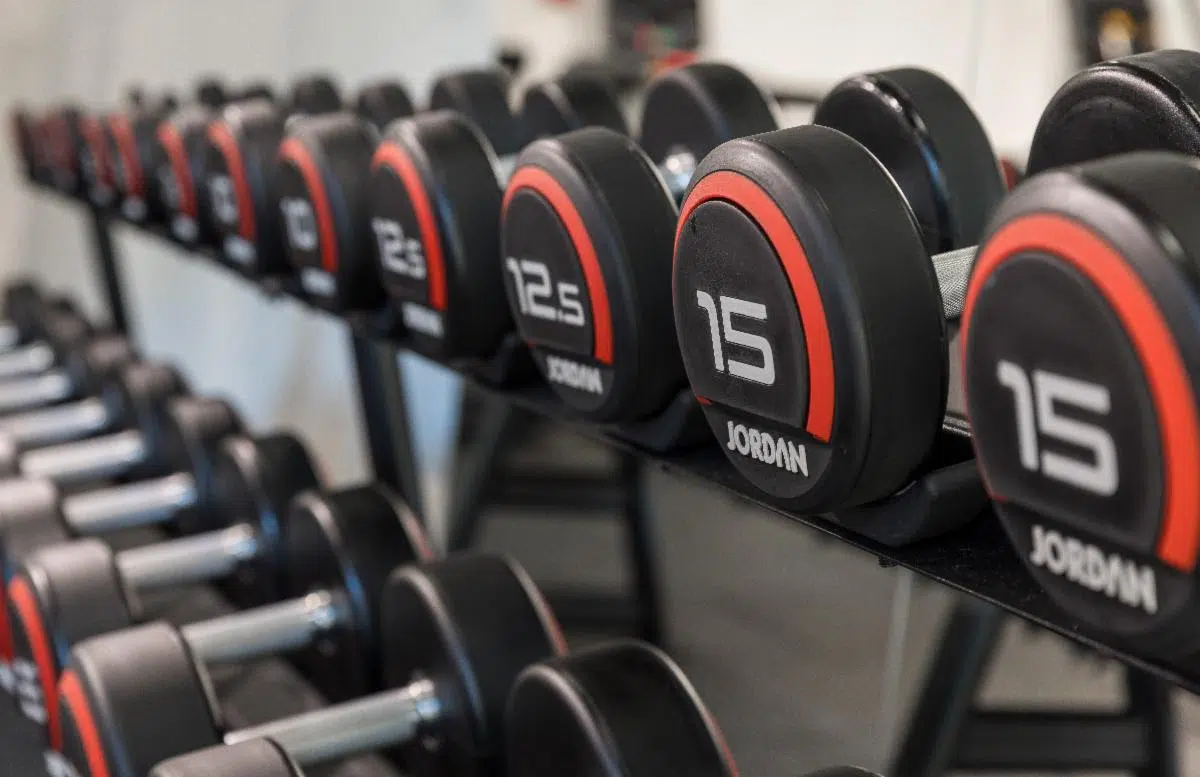 Ferrum's gym was designed to offer a distinctive ambience, as were its apartments. The New York warehouse setting sees residents enjoying views of Wembley Stadium and Ferrum's beautifully landscaped gardens, while using the latest cardio kit, free weights, boxing bags, a tyre flip, and tread wall. A bold work of art by leading Japanese street artist Suiko adds to the energy in the room.
Each of the new gym spaces, like that in Ferrum, have been designed to be versatile. They can be used to work out solo, with friends or with a personal trainer.
Residents' preferences in terms of equipment can also be taken into account; in Ferrum, for example, it's possible to swap out the boxing bags for Olympic ring-style straps.
The wider Wembley Park neighbourhood also has plenty to offer in fitness terms. The Yellow – a bustling community hub with a wide range of uses – hosts everything from Muay Thai sessions to dance classes events, with a lively mix of tai chi, parkour, yoga, fitness, and Pilates sessions. The local running club is also popular.
For more information on Quintain Living or to book a viewing, visit www.quintainliving.com, @quintainliving on Instagram or call 020 3151 1927.