Last updated on September 28th, 2023 at 11:41 AM
lululemon and Peloton have today announced a five-year strategic global partnership through which Peloton will become the exclusive digital fitness content provider for lululemon, and lululemon will become the primary athletic apparel partner to Peloton.
Together, the brands will engage their global community of members in the United States, Canada, the United Kingdom, Germany and Australia through technical athletic apparel, real life experiences, special programming, and original content, expanding the brand awareness and reach for both companies. In addition, a select number of Peloton Instructors will become lululemon Ambassadors as part of the partnership.
"We're excited to collaborate with Peloton to connect with our highly engaged communities across North America and in markets around the world," said Celeste Burgoyne, President, Americas and Global Guest Innovation, lululemon.
"As a leader in technical athletic apparel, this partnership will create a powerful product offering for Peloton Members and fans. Our two companies share a vision to advance wellbeing through movement, and this partnership ensures our lululemon Studio Members will have access to the most expansive and dynamic offering of fitness content possible."
"Our brands create transformational experiences, products, and content that build meaningful connections and unlock greater possibilities for our Members, anytime, anywhere," said Dion Camp Sanders, Chief Emerging Business Officer at Peloton.
"By bringing together the best in fitness content with the best in athletic apparel, we'll give our communities one-of-a-kind experiences and special content that will inspire them to achieve their goals."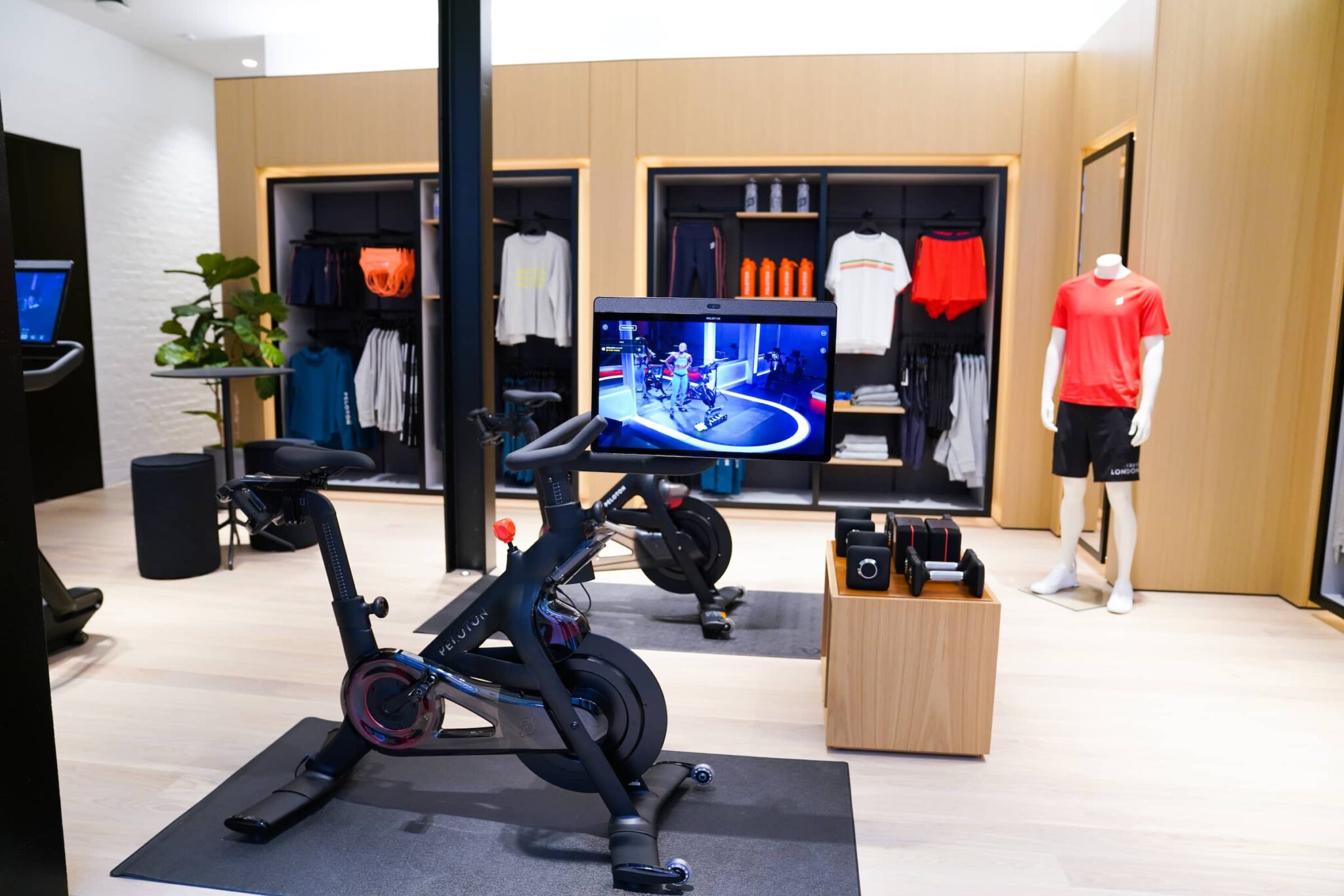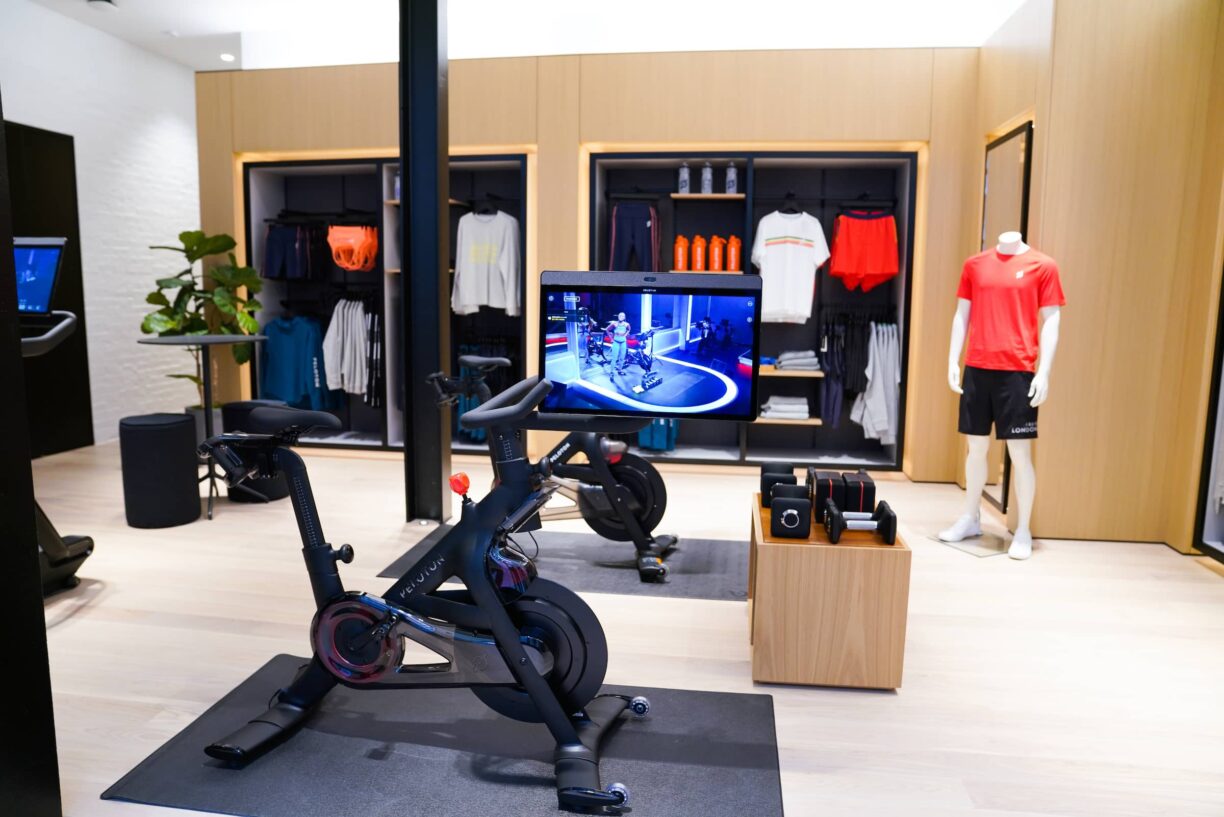 Beginning October 11, 2023, co-branded apparel across lululemon's product lines will be available for purchase at Peloton retail stores and online at apparel.onepeloton.com in the US, UK, and CA (and in all five of Peloton's global markets by March 2024).
The co-branded apparel will be launched over the course of three new events that will be added to Peloton's already scheduled Peloton on Tour, starting with an activation in Chicago on October 5-7, 2023.
Starting on November 1, 2023, lululemon Studio All-Access Members will have access to thousands of Peloton classes for the same price they pay today, as Peloton becomes the exclusive provider of digital fitness content to lululemon Studio Members.
Peloton content will be updated on a weekly basis on the Studio device and companion app, with new Studio content produced by lululemon through Spring of next year.
In addition, exclusive Peloton content will be available to people who sign up for lululemon's free Essential membership program, which currently has more than 13 million Members.
lululemon intends to discontinue selling the lululemon Studio Mirror before the end of the year and will continue to provide ongoing service and support for Mirror devices. lululemon will also discontinue its digital app-only membership tier on November 1, 2023, and current lululemon Studio app-only members will be offered an opportunity to become a Peloton App One Member.
Burgoyne added, "In the months ahead, we look forward to bringing this partnership to life with Peloton and leveraging the strengths of both brands to further support our growing guest and member communities on their fitness and wellbeing journeys."