Last updated on November 6th, 2021 at 09:30 AM
Parcours Velo and Kogel Bearings launch a sweepstake competition to win a Parcours Chrono Wheelset (disc or rim brake) installed with Kogel ceramic bearings and accompanied with a ceramic bottom bracket and oversized rear derailleur cage to upgrade their triathlon bike. 
British-brand Parcours announce the launch of a competition sweepstake between themselves and Kogel Bearings, to take the winners' performance to the next level.
The sweepstake prize will offer the lucky winner an upgrade package to vastly improve the aerodynamics and efficiency of a bike of their choosing. 
The Parcours Chrono wheelset on offer as part of this sweepstake is Parcours fastest wheelset, available in both rim-brake and disc-ready setups.
The Chronos are built with speed and stability in mind, the perfect balance of aerodynamics and weight for triathletes and time trialists.
Now with Kogel bearings offered as an optional upgrade for the Chrono wheelset, the 77mm front wheel and 86mm rear wheels pair class-leading aerodynamics and exceptional stability with increased efficiency and longevity for all conditions. 
American-based Kogel are also offering a ceramic upgrade to the bottom bracket and rear derailleur alongside the ceramic wheel bearing upgrade.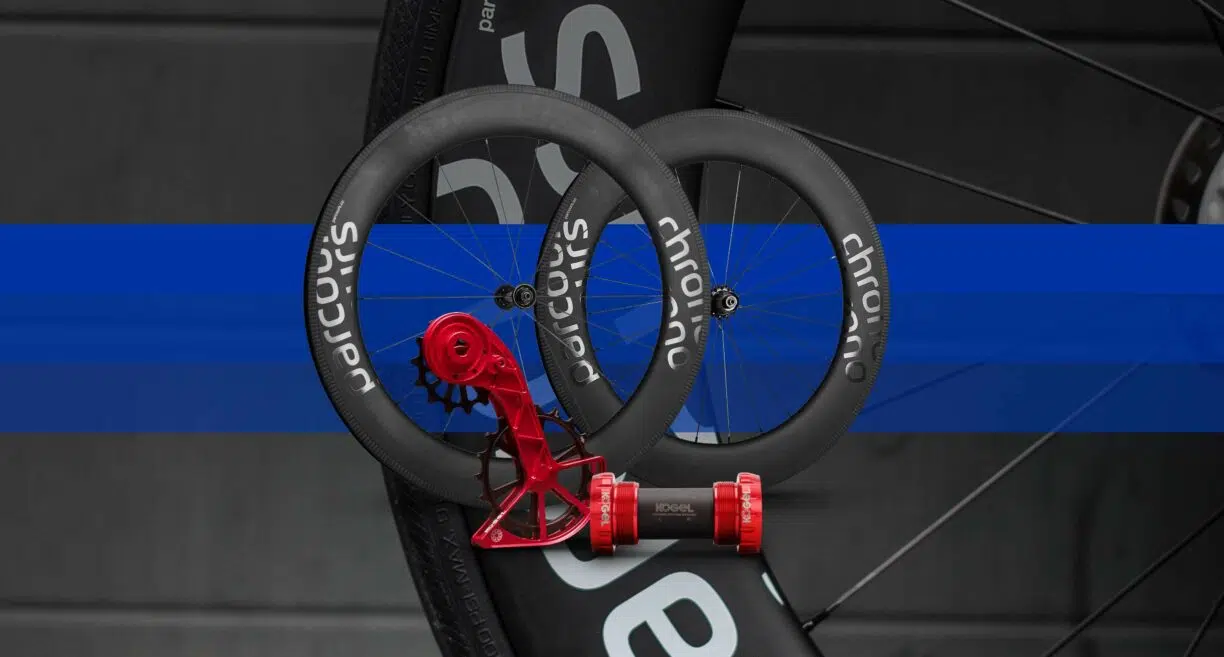 Ceramic bearings roll smoother, don't corrode, and are harder than their common steel counterparts.
The benefits of these attributes are increased efficiency and performance on your bike. It will roll smoother for longer, so you know that you can ride your best ride for years to come. 
The competition page can be found at https://www.kogel.cc/pages/sweepstakes-giveaway.
One entry per person, with one lucky winner to be announced within 5 days of the competition closing.
No purchase is necessary to enter this sweepstake, with the competition entries opening at 10 am BST on 10/10/2021 and closing on 11:59 pm BST on 30/10/2021.
For full competition rules please visit: https://www.kogel.cc/pages/sweepstakes-official-rules