Last updated on April 14th, 2022 at 06:32 AM
The NHS recommends Brits exercise for 150 minutes per week, that's 30minutes at least five days of the week.
It sounds like it should be do-able, but for time-poor workers with hellish commutes and demanding business and social schedules, staying fit and active can sometimes become the least important thing on the to do list.
Countless studies have shown that prioritising self-care and regular exercise is one of the primary steps to achieving a greater sense of overall good health, mentally and physically.
'Pocket Workouts' are the way forward, a fitness schedule and programme that sits in your pocket, ready for you to use, no matter the time or location.
On Demand Fitness means you don't need to skip your workout, or find the time to get to the gym, you simply bring the gym to you with a touch of a button.  Designed to be done in small doses or as full-blown classes, on-demand fitness subscriptions are the answer for those ready to prioritise staying fit and active, for good.
From budget to blow-out options, here are three of the best On Demand Fitness subscriptions, with a proven track record for success:
The Blow Out One: Barrecore, £25 per month (first two weeks, free)
With supermodel and socialite fans such as Jourdan Dunn, Claudia Schiffer and Pippa Middleton, The Barrecore Method promises long, lean and sculpted muscles through the on-demand service.
The aesthetically driven on-demand workouts are perfect if you prefer more mindful movements and low-impact workouts but still want to feel the burn and see lasting results.
Classes are delivered by experts including founder and celebrity trainer, Niki Rein and last between five minutes to one hour, so you can dictate how much time you spend plié-ing in your pyjamas in in the lounge.
The Mid-Market One: Peloton Digital, £19 per month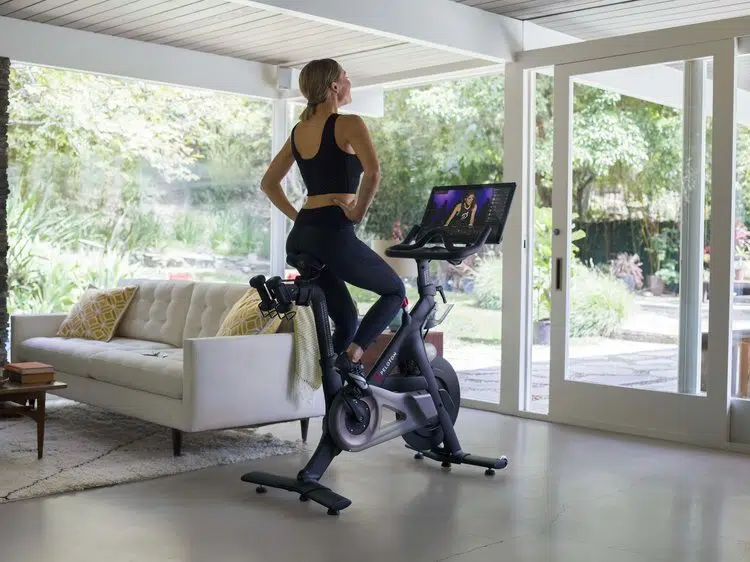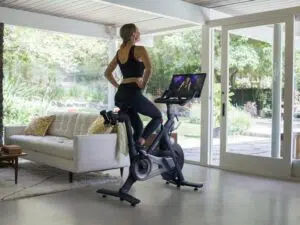 The state-of-the-art Peloton bike may have caused a frenzy in the last year with its list of A-list clientele but before the bike, came the data-driven peloton fitness classes, all delivered via the Peloton digital service.
From HIIT bootcamps to yoga sessions, digital running partners to cycling classes, the Peloton service has both live and pre-recorded classes with trainers for users to follow anywhere and anytime.
The Affordable One: LES MILLS on Demand, £12.95 per month (free trial for 10 days)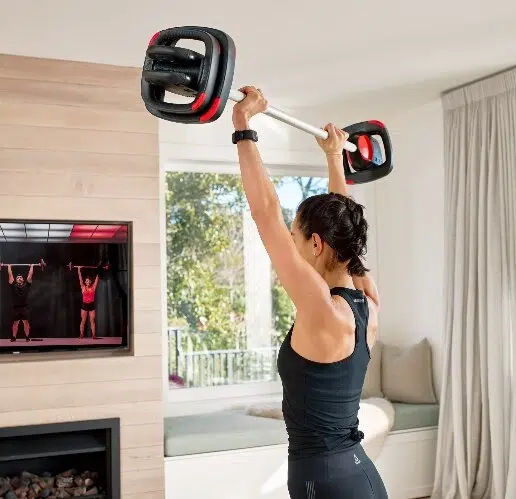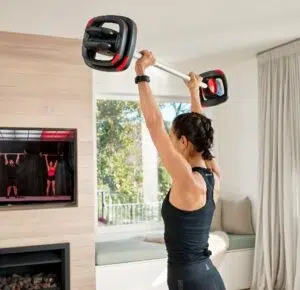 The global group-exercise juggernaut, Les Mills has been one of the fitness industry's leading names for over 50 years. With its famous BODYCOMBAT, BODYPUMP and BODYBALANCE classes all available via the on-demand platform, Les Mills' world class instructors take users through a journey via the service, with workouts that are backed by scientific research to get the most out of your exercise session.
With over 800 online workouts, and 15-minute to full hour sessions available, the workouts are excellent for making you feel part of a global fitness community without having to leave the comfort of your home.