Last updated on May 2nd, 2023 at 07:05 PM
Lorton Entertainment, the makers of the hit documentary 'Rooney' and 'Boom! Boom! The World vs Boris Becker', has announced its latest series, STABLE, which follows the fascinating stories behind one of professional boxing's most famous families, the McGuigan's and their exceptionally gifted group of fighters.
Under the tutelage of head trainer Shane McGuigan, 34, son of International Boxing Hall of Famer, Barry McGuigan, 62, the compelling four-part documentary series, explores the trials and tribulations of everyone's careers, both in and outside the ring.
Through the award-winning and critically acclaimed films 'Diego Maradona', Make Us Dream 'Boom! Boom! The World vs Boris Becker' and 'Rooney', Lorton Entertainment is fully invested in the power of sports documentaries.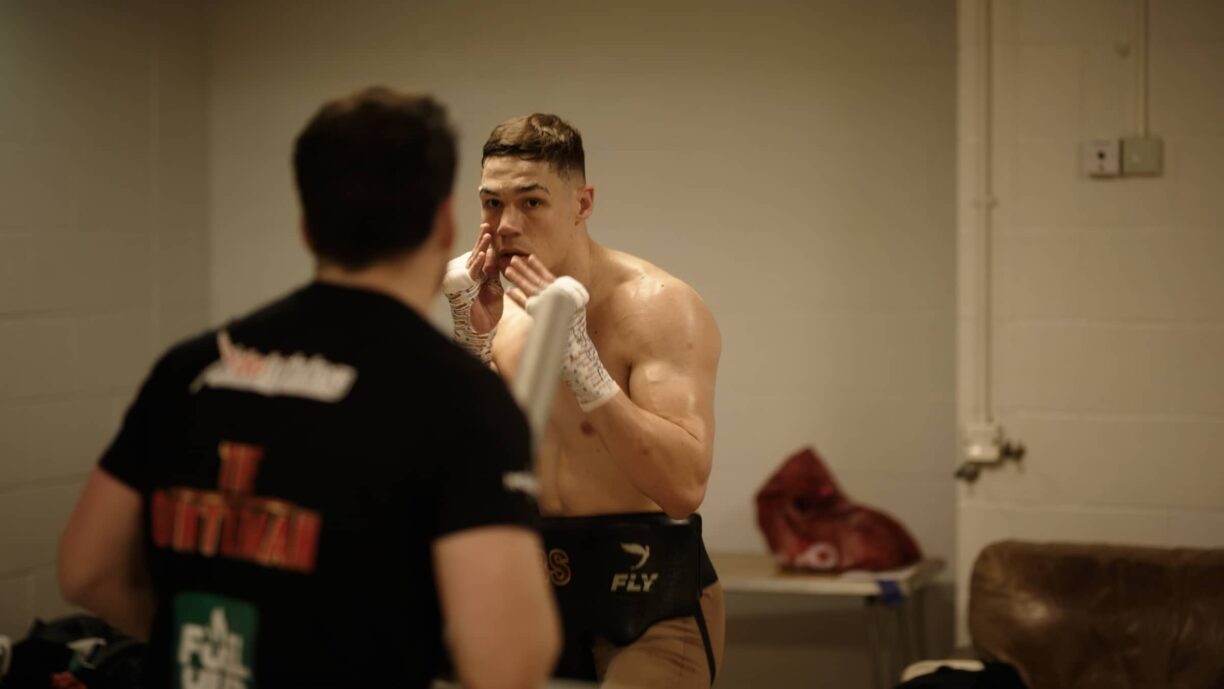 They recently announced a four-part behind-the-scenes series on Newcastle United FC which will be screened on Amazon Prime Video.
STABLE focuses on the immense pressure, sacrifice, jubilation, and heartbreak that the industry can throw at those involved, especially at the highest level. The series takes viewers behind the scenes, showcasing what is needed to become a champion.
McGuigan's gym is now preparing for two world title fights, packed full of drama, which the documentary will reveal in full.
At the end of this month, Shane's long-term fighter, Chris Billam Smith (CBS), 32, will face former stablemate and the unbeaten Lawrence Okolie (who split from Shane earlier this year), for the WBO World Cruiserweight title, in a blockbuster bout on the 27th May.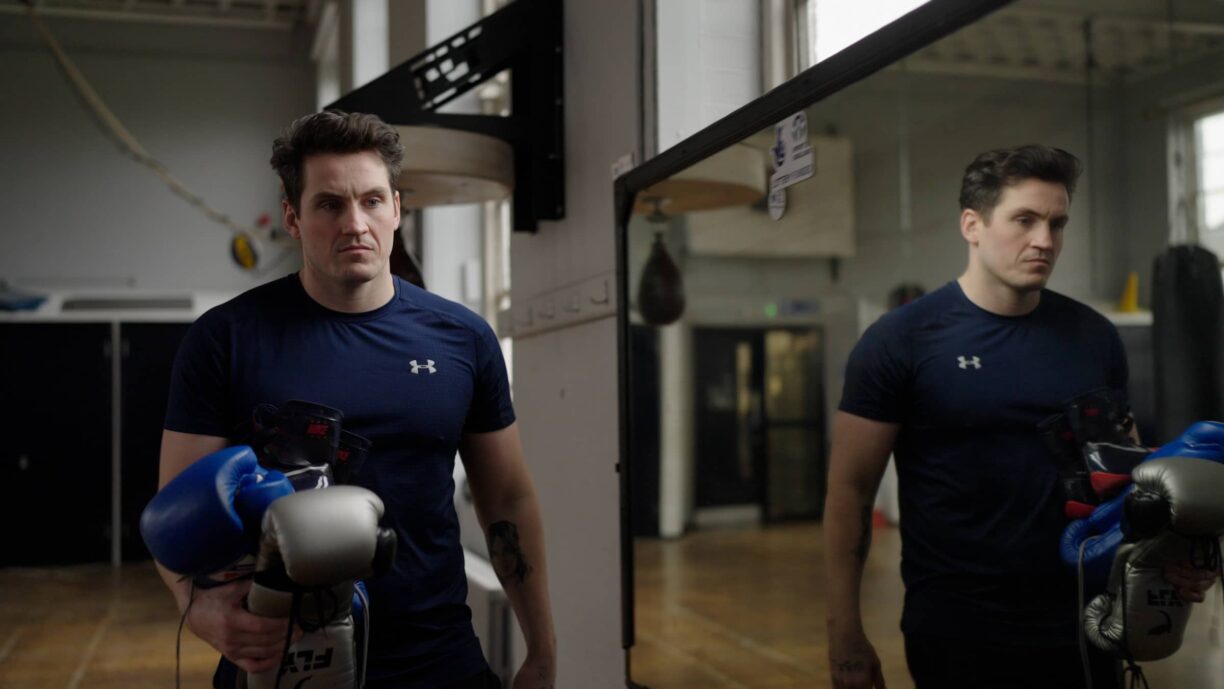 Bournemouth's Billam-Smith, who has 17 wins and 1 split-decision loss in the professional game, will be fighting on home soil at his beloved Bournemouth FC's, Vitality stadium – which is expected to sell out. This alone is an enormous achievement for Chris, aka 'The Gentleman'.
His explosive encounters have earned him a hardcore fan base on the south coast, where he has headlined on numerous occasions. A world title win for Chris and Shane would be a result of pure hard work, grit, and dedication to their craft – there aren't many fighters in the sport who have trained as fiercely as CBS over their careers.
The gym's second world title fight also packs a serious punch – Catford's boxing queen, Ellie Scotney, 25, received the fantastic news that she would be fighting for a world title on Ireland's superstar, Katie Taylor's undercard in Dublin.
However, in a dramatic turn of events, Ellie's dream became a nightmare, after Taylor's opponent, Chantelle Cameron, formerly of McGuigan's gym, insisted that Scotney needed to be removed from the card, as she didn't want to see the McGuigan family on the night.
Thankfully, the team worked tirelessly to secure another date, and Ellie will get her shot on 10th June.
Arguably the two most exciting fighters in the current crop, are boxings next set of superstar brothers, Hassan and Adam Azim. At the raw ages of 19 (Adam) and 21 (Hassan), both have already fought in front of thousands, putting on dazzling displays, and receiving deserved accolades from a number of people in the boxing community.
They have immense support from the Pakistani community and have both continued to train hard throughout Ramadan. Destined for greatness, the documentary takes us through the beginning of their journeys, where between them they have secured 14 wins and 0 loses.
The documentary covers the following list of prize fighters; upcoming world title challengers, Chris Billam-Smith and Ellie Scotney, World Champion Daniel Dubois and his sister destined for greatness, Caroline, 22, super star brothers, Adam, 20, and Hassan, 22, Azim, and Liverpudlian fan favourites, Robbie Davies Jr, 33, and Anthony Fowler, 32.
As well as training the fighters with assistant coach, Josh Pritchard, 30, Shane also manages the majority of his stable, alongside his brother, Jake McGuigan, 35.
During the STABLE series, which is currently in production, the McGuigan's also open up about the devastating passing of their daughter and sister, Danika McGuigan, who sadly lost her brave battle with cancer in July 2019, aged 33.
Former Featherweight World Champion and International Boxing Hall of Fame inductee, Barry McGuigan said: "The current group of fighters we have in the gym now are arguably the best we've ever had. It's such an exciting time for Shane, Jake and the team – the atmosphere around the place is incredible.
We're delighted with how much the documentary covers and let's hope we have the fairy tale ending, with two more world champions."
Shane McGuigan said: "We've had the cameras with us for over a year and it's now the perfect time to announce the project, with some potential life-changing fights coming up for Chris and Ellie.
In an era of popular celebrity entertainment fights, this documentary captures the true realities of what it's like to be a professional boxer, and there is something in this series for everyone."
Director of STABLE, Gavin Fitzgerald said: "Huge thanks to the McGuigan family and all the boxers at the gym. Without their incredibly insightful knowledge, effort and time, this project wouldn't have been possible.
Along with all their help and the expertise of the team at Lorton Entertainment, we were able to capture remarkable footage and achieve what we set out to do.
This documentary shows the highs and lows of the boxing industry, and why those involved are so passionate about it. We're currently shooting the fourth and final episode, which couldn't be more enticing and will cap off an unbelievable series."