Last updated on May 2nd, 2023 at 07:20 PM
Spring is a fantastic time to explore the UK's countryside, with blooming flowers, milder weather, and longer days creating the perfect conditions for outdoor adventures.
One of the best ways to experience the beauty of the season is by embarking on a hike through some of the UK's most picturesque landscapes.
To help inspire your next outdoor adventure, the outdoor experts at Blacks have put together their 6 favourite spring hikes across the UK.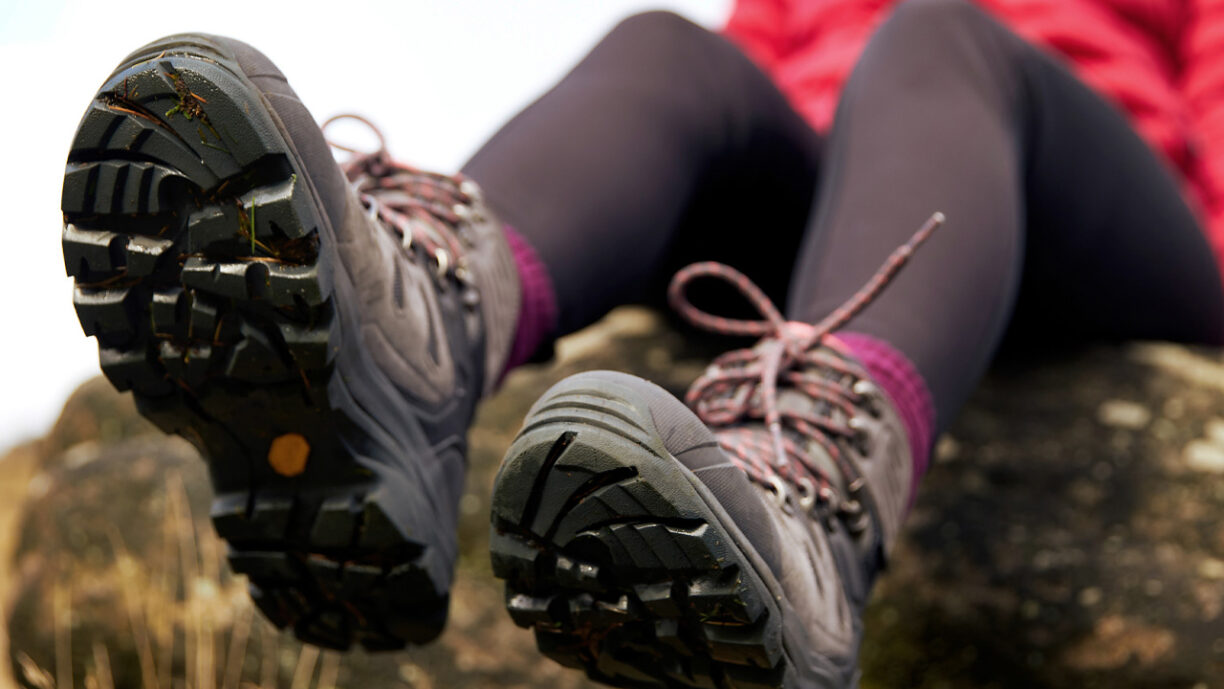 1. Hadrian's Wall Path, Northern England
This 84-mile trail follows the ancient Roman wall that once marked the northern frontier of the Roman Empire. It offers stunning views of the Northumberland countryside and includes many historical landmarks, such as Roman forts and the famous Sycamore Gap.
Natalie Byrne, Content Marketing Manager at Blacks says: "The terrain on this route is varied, with some steep climbs and descents, but the path is generally well-maintained. The beauty of this walk is that there are several routes to choose from that vary in distance and difficulty. For those who crave a challenge, the routes in the central section of the trail will prove the most exciting."
2. South West Coast Path, South West England
This 630-mile trail follows the entire coastline of the South West peninsula, offering dramatic sea views, rugged cliffs, and sandy beaches. In the spring, the trail is alive with wildflowers and birdlife, and you may even spot dolphins and seals in the waters below.
Some might say that the South West Coast Path is actually one of the most challenging walks, so while it is a beautiful walk with spectacular views, it is best suited for experienced hikers – you will encounter some steep climbs and descents, rugged terrain, and a lot of ups and downs.
Ethan Ball at Blacks advises: "Always have a plan B, if conditions have taken a turn, then a more manageable route should always be considered."
3. Cotswold Way, Gloucestershire, England
This 102-mile trail runs through some of England's most picturesque countryside, passing through quaint villages and historic market towns. In the spring, the trail is lined with blooming wildflowers and offers stunning views of the rolling hills and pastoral landscapes.
The Cotswold Way walk is relatively easy, so it's perfect for families. The trails are well-maintained, and while it has a few steep climbs and descents, alternative paths can be found for those who are hiking with the kinds and wish to avoid the challenge.
4. The Pennine Way, Midlands
This 268-mile trail is one of the UK's most challenging walks, crossing some of its most rugged and remote landscapes and featuring steep climbs, rocky terrain, and long, exposed stretches. The Pennine Way is also known for being unpredictable when it comes to the conditions – the weather in the area can be temperamental, with strong winds and rain for most of the year.
Due to the capricious weather in the region, the best time to visit Pennine Way is during the spring and summer seasons. This walk is not one to go on with all the family – this trail is best suited for fit adult hikers who are happy to walk for between roughly 5h and 8h 30m per day.
With paths like this one, it is especially important to plan and research your route in advance and let someone know where you're going. It's also important to check the forecast and consider sunrise/sunset times – some sections of this route can get really difficult in wet or windy weather.
5. West Highland Way, Scottish Highlands
This 96-mile trail is Scotland's most famous long-distance walk. It boasts stunning views of the Scottish Highlands and passes by iconic landmarks such as Ben Nevis and Loch Lomond. The level of difficulty for this walk is between moderate to difficult as a few of its sections can prove to be quite challenging.
While the weather in this area can be unpredictable and challenging even in the spring, it is an ideal spot for those who love spotting wildlife.
Adam Warrington, Content Executive at Blacks says: "My number one rule for going on remote walks is to make sure you know when sunset is, as well as letting someone know where you are walking and when you will be back. In particular, make sure you have warm footwear, gloves and a hat. Take a warm drink and some food with you when hiking in spring."
6. The Great Glen Way, Scottish Highlands
This 79-mile trail follows the scenic Great Glen Valley in the Scottish Highlands, passing by famous landmarks such as Loch Ness and Ben Nevis. The trail is mostly moderate in difficulty, with a few challenging sections around the middle of the trail.
Bethany Leedham, Social Media Executive at Blacks says: "Springtime has got to be my favourite season to go on this walk – the trail comes alive with wildflowers creating a stunning sight against the backdrop of the Scottish Highlands that's hard to beat. If you're lucky, you might even catch a glimpse of some of the local wildlife, such as eagles and red deer."
Tip: It's important to choose a walk that matches your fitness level and experience, and to prepare for the conditions you might encounter along the way.
It's also a good idea to check the latest information on each walk, including any trail closures or diversions before you hit the road.