Last updated on March 26th, 2021 at 01:14 PM
When Lucy Mecklenburgh first burst onto TV screens on The Only Way Is Essex in 2010, she was unhappy with her body and hated exercise.
Frustrated with feeling anxious and out of place in the gym, she turned to personal trainer Cecilia Harris to help whip her into shape and inspire some workout confidence.
"I never liked the gym," admits Mecklenburgh, 29. "I used to go in and do that thing of just jogging on the running machine for a bit, looking around and then going home."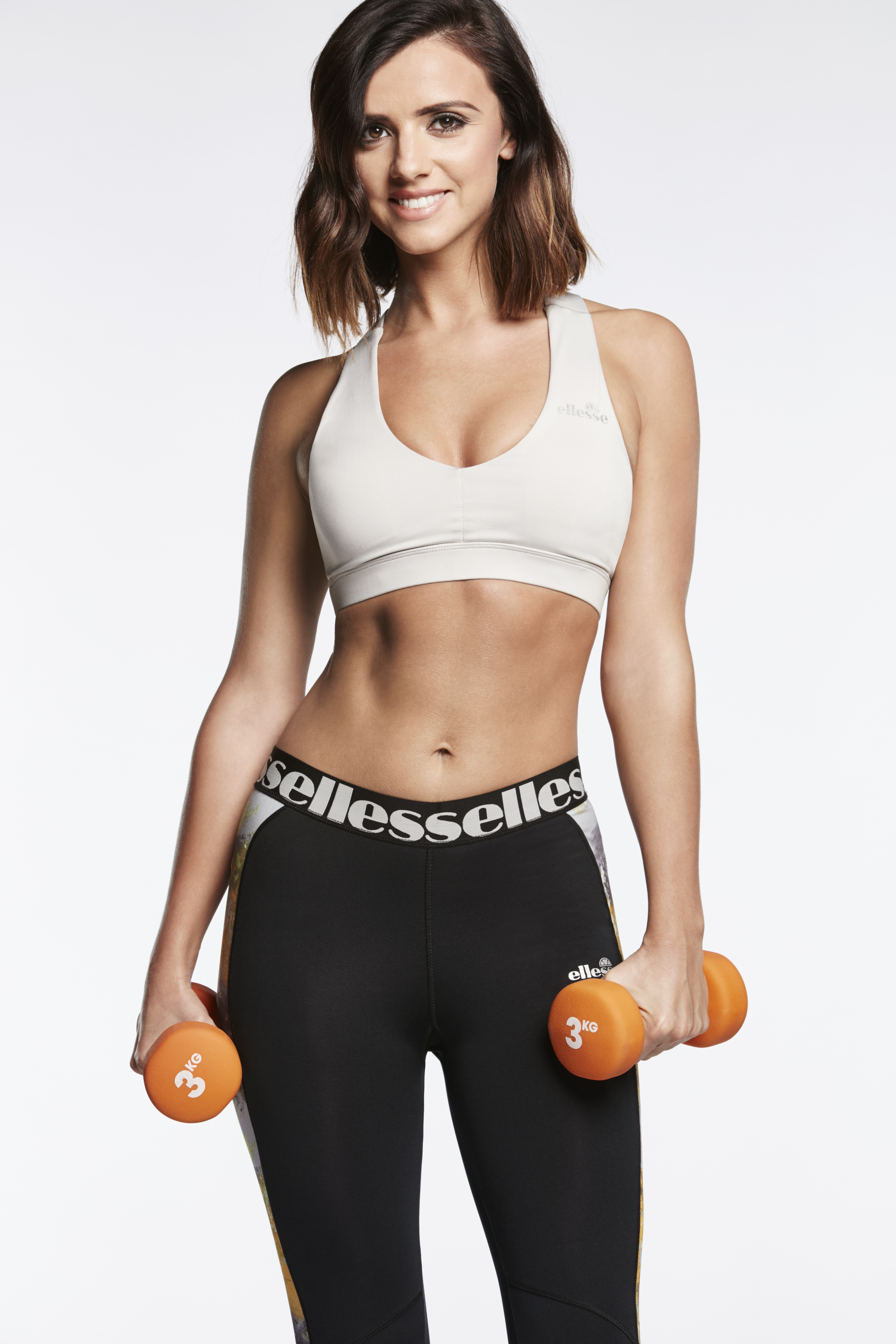 But within weeks of starting her new one-on-one training regime, she was reaping the benefits of better skin, a firmer body, and heaps more energy during the day.
"People were noticing that my body had changed, I was working out more and I was posting bits and bobs to my Twitter page," she recalls. "My followers were asking me questions about how I was keeping in shape, so [Harris] and I thought, 'Why don't we just record 30 of our favourite workouts and upload them onto a platform?"
Now a self-confessed fitness junkie, Mecklenburgh has built a business empire that most would envy.
In a time before Kayla Itsines and Joe Wicks' online workouts reigned supreme, she was one of the first to strike out with a celebrity-led fitness platform.
Results With Lucy (resultswithlucy.com) offers meal and exercise plans to help women wanting to lose weight, get healthier and improve their fitness. Five years on, it's helping over half a million women all over the country to get into shape – from the comfort of their own homes.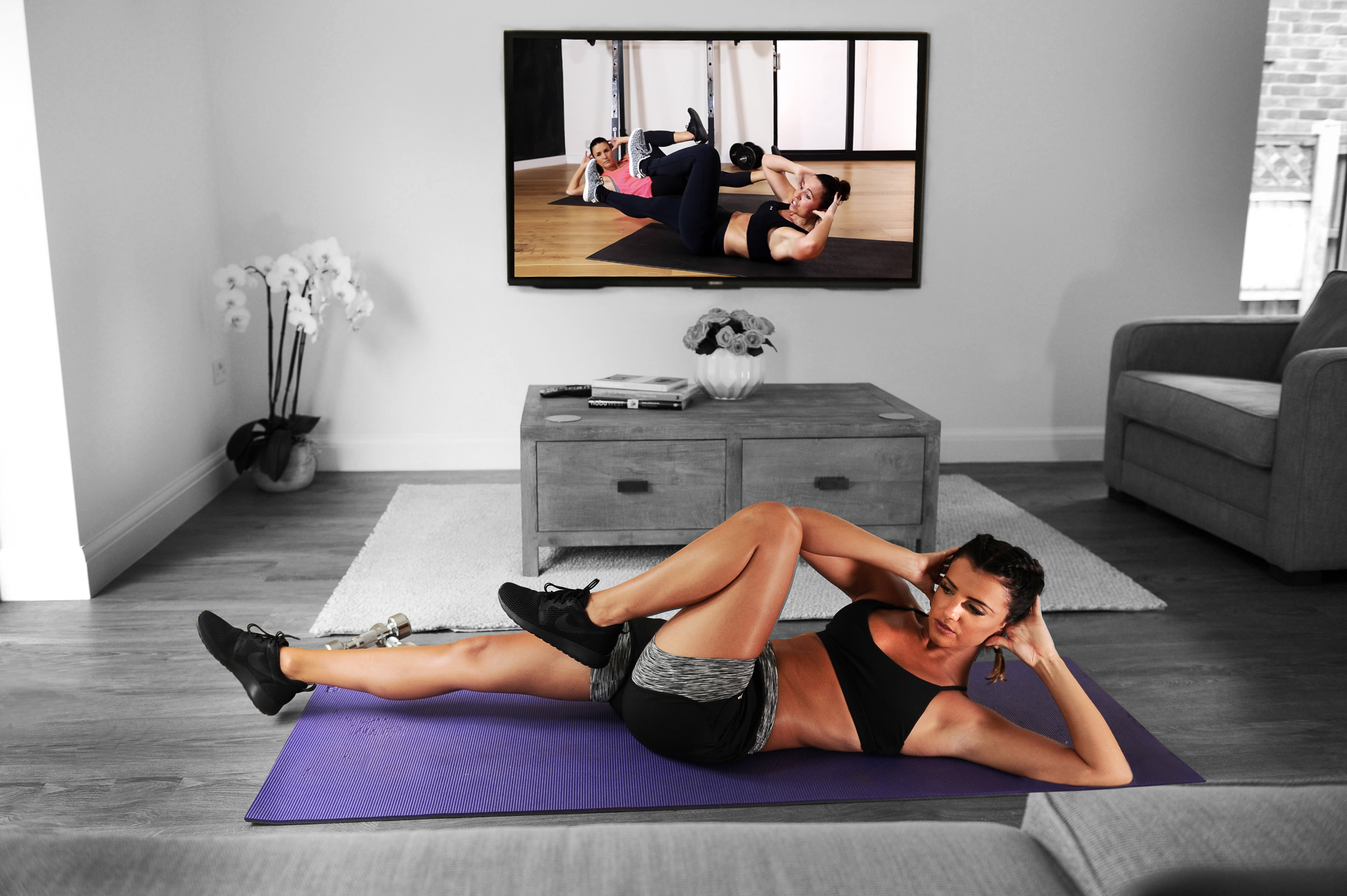 With her own fashion boutique, a cool 1.4 million followers on Instagram and a loved up relationship with Corrie star Ryan Thomas, life is looking pretty sweet for the fitness guru. "It's been an amazing and very exciting five years," she says.
Tough daily workouts
Anyone who follows Mecklenburgh on Instagram will know that she never looks anything less than perfectly toned – but keeping her enviable physique doesn't come without out hard work and sweat.
"I like to train about four times a week," she explains. "Each session will be around half an hour to an hour, and I try to train in the mornings.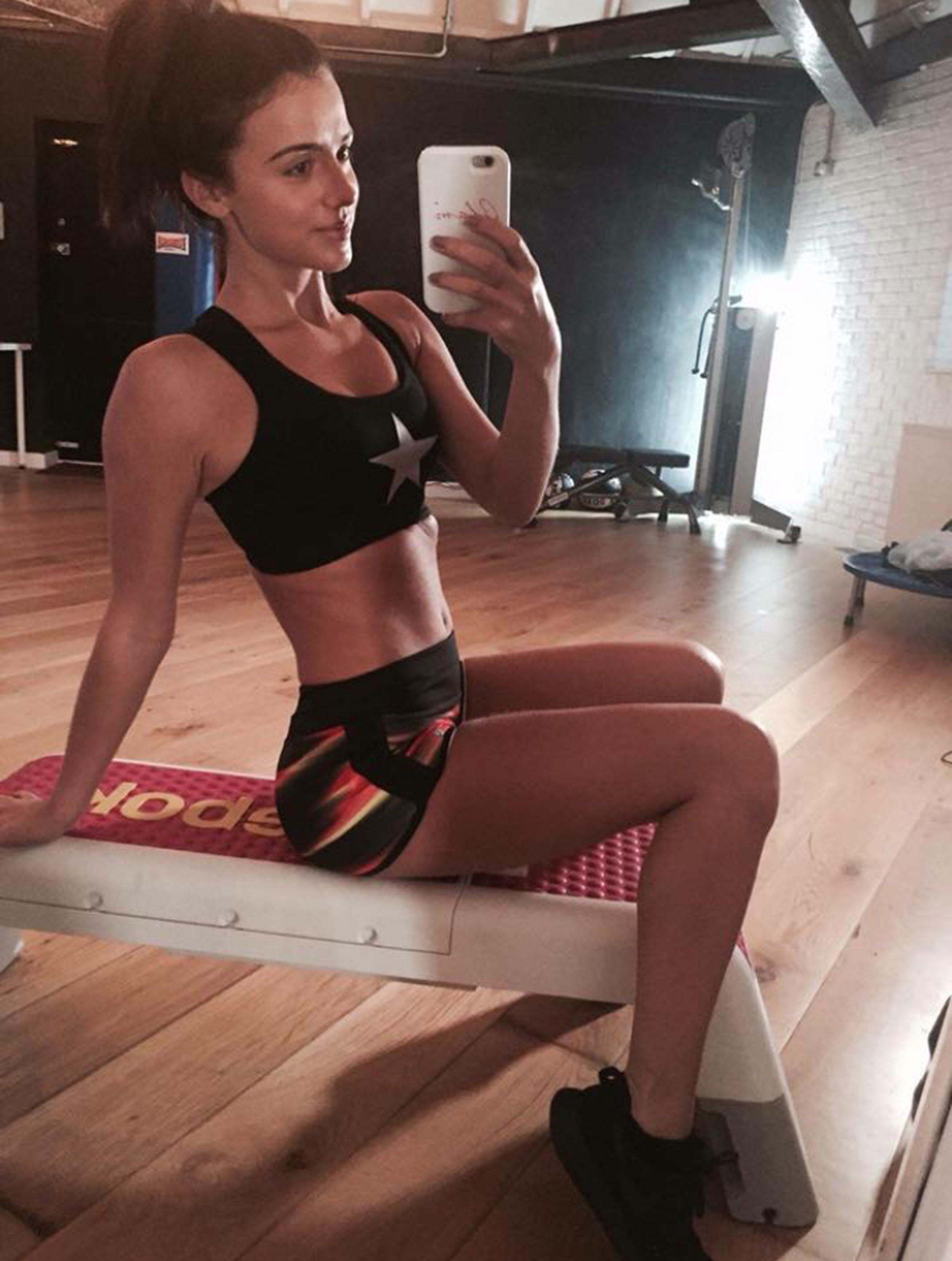 "I'm a HIIT girl, and half an hour is often long enough for me. I love barre too, I've been doing it for a while now – it's ballet and Pilates mixed together and it's amazing.
"You can do it at home with just a chair and a mat, and it's unbelievable. There is nothing that hits your bum and your legs quite like it. I swear by it!"
Weekends are for relaxing
Being a fitness influencer involves a certain level of sacrifice (especially when that 6am alarm goes off), but Mecklenburgh has found a nutrition plan that fits with both her training and her social life.
"I live by the 80:20 rule, so for me that usually means Monday to Friday afternoon, I'm quite strict. I eat well, make things from scratch and try not to eat any processed food.
"I wouldn't eat white bread or white pastas in the week, for instance. I also have to have loads of protein and vegetables," she reveals.
"At the weekend, I'm super chilled though and I'll have whatever I want. I love a huge roast dinner with all the trimmings, and on a Friday night I'll go out and have an Italian meal with a glass of wine. I've kind of found that balance works for me."
Being mindful of alcohol 
While she says she "never" trains on a hangover, the reality star still enjoys a drink in the evening. However, after swapping her stilettos for dumbbells, she developed a healthier outlook on her alcohol intake.
"I've educated myself on what I can drink," says Mecklenburgh. "I still go out obviously, but before I would drink rosé wine after rosé wine and cocktails too.
"Now I'll have one cocktail and that's my limit for the night. Then I'll go onto gin and tonic, or vodka, soda and fresh lime. You can drink, but you just need to be careful what your drinking. The sugary cocktails one after the other is definitely a no-no for me."
Anxiety is still a battle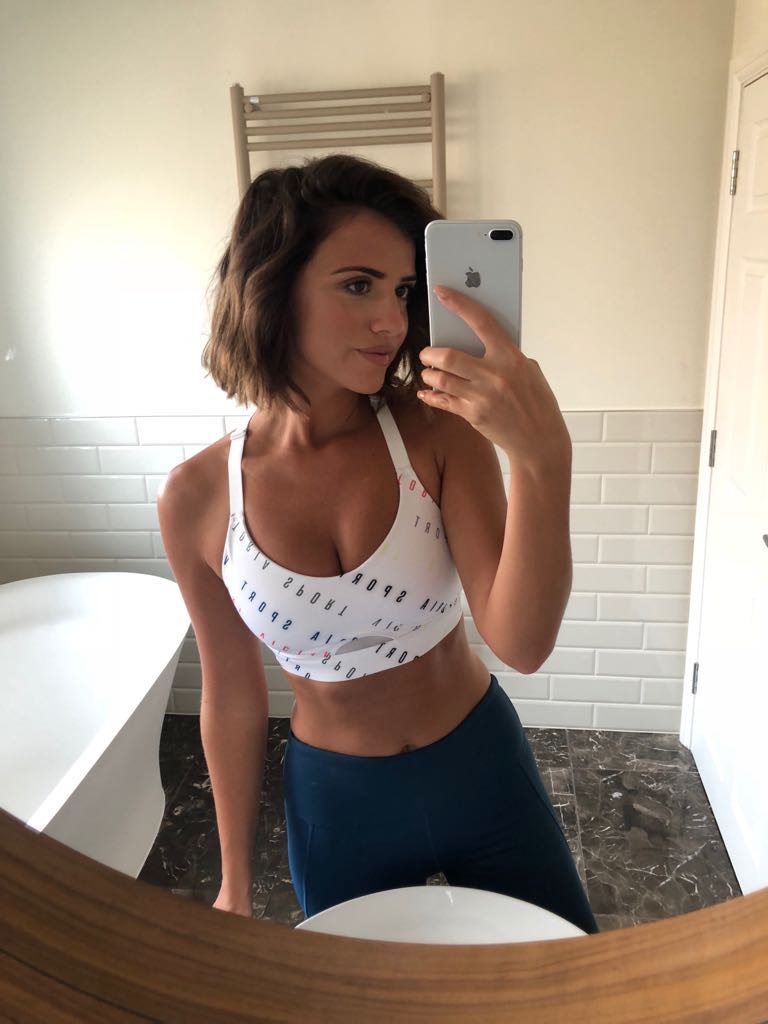 The fitness mogul has been open with her fans about her personal battle with anxiety and confidence issues. Last year, she penned a blog post explaining in raw detail her personal battle with mental health, which is something she says she's still overcoming.
"I think that it's something you never completely get rid of, but you learn to deal with it. For me, it was about understanding it," she explains. "It used to get really bad in the evening, because I had so much in my head that I knew I needed to get done that week. I've learnt that if I write it down and put it in the notes on my phone, I can get it all out and prioritise it.
"That really helped me. Talking to people is helpful too – don't be upset and don't feel down. Tell someone how you feel."
And staying body positive isn't always easy
"It was a lot harder for me at 19, when it was all new," admits Mecklenburgh. Twitter was new too, and it was the first time that the public had direct contact with people in the public eye.
"Sometimes, [negative comments] would go in and it would hurt you, but I think, as you grow older, you learn to flip it on the other person.
"I think: 'Do I sit there and look at anyone I know and post nasty things about people out there?'
"I don't know anyone who would do that, so I think the person doing that must be very unhappy. It is tough but it comes with the job and it's just one of those things," she reflects.
No regrets…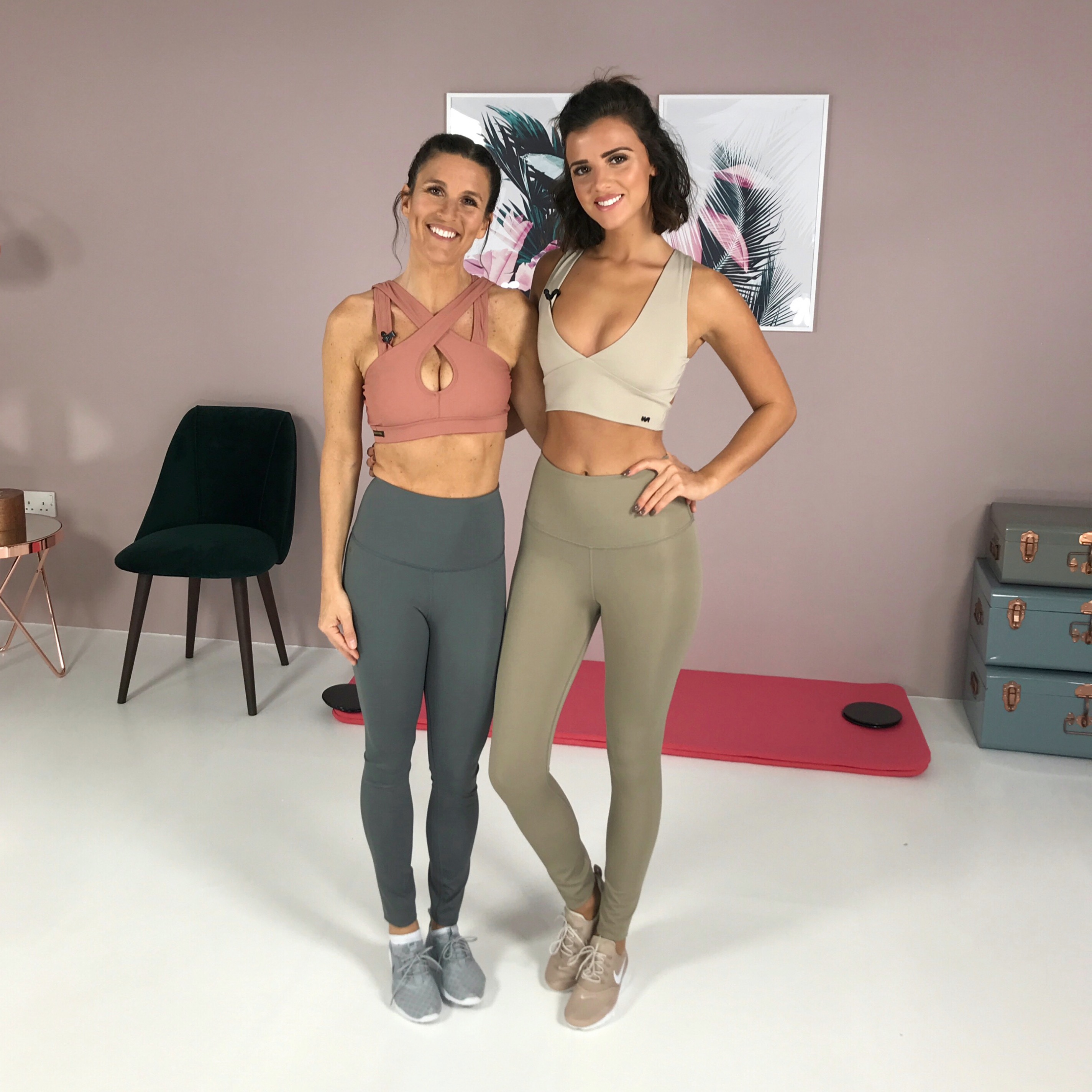 In terms of the future, she doesn't like to look too far ahead – although she is feeling positive and motivated for what's to come. "I don't make a five-year plan," says Mecklenburgh. "I'm not one of those people who can have them, and then you adapt your life with it.
"I think it's quite exciting though! I always try and think positively, because I think good things happen when you do. We've had a lot of success in the UK and I would love to make [Results With Lucy] work worldwide.
"If I could tell my younger self anything, it would probably be to worry less. I think it's such a useless thing to do," she adds. "It causes so much stress and so much anxiety.
"I'd love to tell my younger self: 'Don't worry, just roll with it. It will be OK in the end.'
"I don't like to regret," she adds. "I wouldn't have the businesses that I have today. I honestly believe everything happens for a reason, and I also believe in making the best of situations.
"I was given a platform and young people look up to me. I decided to use it to get people active and eating better. I'm really proud of what I've achieved, and I've got a lot to thank Towie for, really. "
Results with Lucy is an online fitness, nutrition and health platform. For more information , visit resultswithlucy.com