Last updated on August 11th, 2021 at 07:48 PM
Les Mills is launching a new digital network to help clubs build back better and emerge from the pandemic with a stronger business.
Marketing Studio, a new full-service marketing and creative engine will launch first closely followed by Les Mills Connect in September, housing a suite of solutions to support club and Instructor growth in the post-pandemic fitness landscape.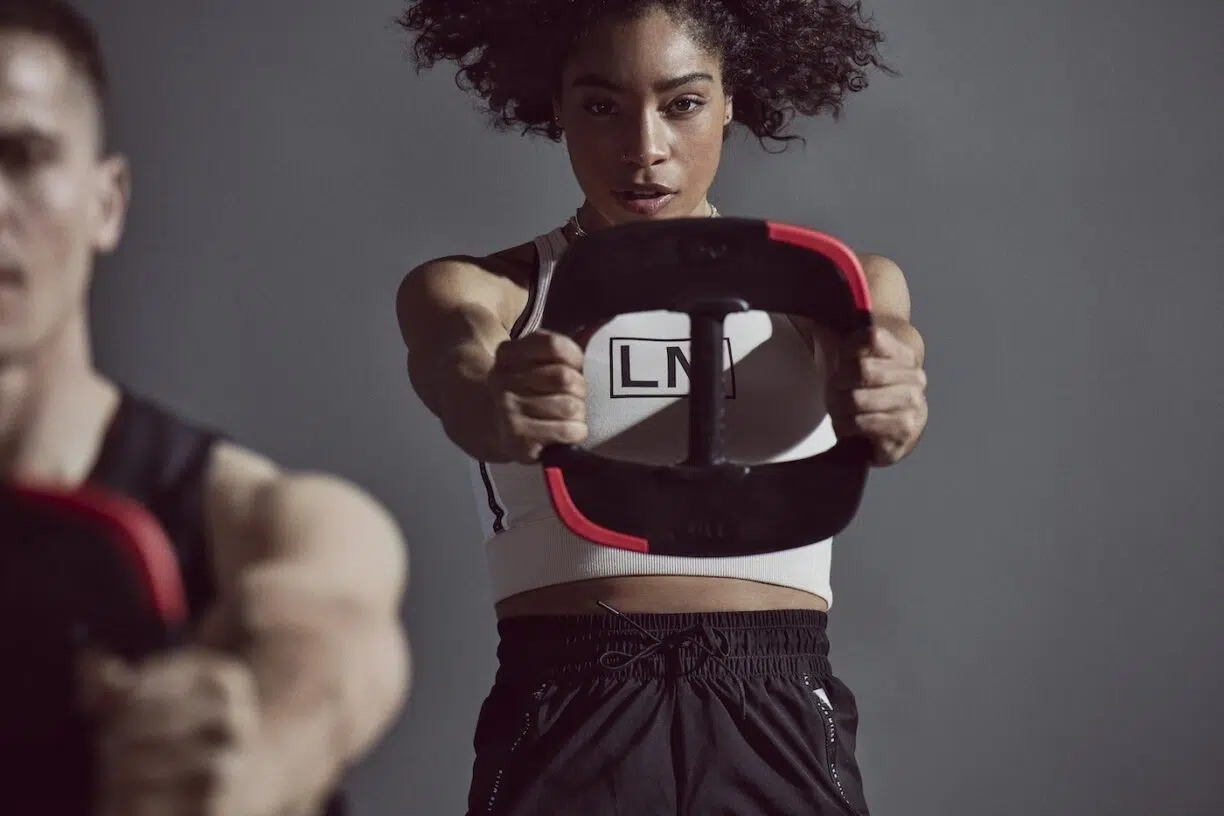 With new functionality released quarterly, the solutions will enable clubs to easily and more effectively tackle key challenges such as attracting new members through marketing, driving growth through group fitness, recruiting rockstar Instructors, and upskilling existing team members.
Martin Franklin, CEO Les Mills Europe said: "We've spent thousands of hours collaborating with our club partners and Instructors to identify areas where we can have the biggest impact in supporting their success.
"Providing world-class programming is a given – this is about going one step beyond and bolstering the strategies and tactics that ensure partners can maximize their investment and drive growth through group fitness.
"Whether it's through marketing, events, training or recruitment, we want to take the pain out of these processes and produce the results our partners need to scale up in the fast-changing fitness landscape."
The newly launched tools include:
Marketing Studio
Marketing Studio is a new full-service marketing and creative engine available to all Les Mills partners to help them retain and attract more members.
Built on marketing smarts and insights gleaned from Les Mills' 50+ years in the club industry, Marketing Studio is an all-in-one platform where clubs can build and deliver world-class marketing campaigns using the same tools, templates, assets and insights found in an agency.
Marketing Studio features a full 12-month marketing program, delivering ideas, inspiration and ready-to-use campaigns to promote clubs, grow membership and maximize the impact of group fitness.
It includes responsive and editable templates so clubs can edit, transform, and build new assets by incorporating their logo, selecting imagery and crafting copy.
In addition, Marketing Studio offers fitness marketing expertise and guidance through articles, videos and webinars designed to help clubs stay ahead of the latest trends and insights.
There will also be assets for Instructors to grow their brand and fill their classes, which will be launched in the coming months.
Les Mills Connect
Les Mills Connect is the new digital front door where clubs and Instructors can access all-things Les Mills-related.
Through a phased launch over the next 12 months, Les Mills Connect will replace existing Les Mills portals with a single platform that delivers improved functionality and a better user experience.
Les Mills Connect will feature a dashboard displaying information related to clubs' licensed programmes or instructors' certifications.
Clubs and Instructors can also create profiles outlining their current programmes and requirements, making it easy for recruiting clubs and class-seeking Instructors to find each other and fill vacancies.
Clubs can also connect with their affiliated Instructors and choose to pay for their releases within the platform.
Over time, both clubs and Instructors will be able to manage and purchase Les Mills releases, as well as book events and training, along with a host of other features.
Les Mills Qualifications
Les Mills Qualifications (LMQ) are a brand-new assessment framework to raise group fitness standards, helping Instructors pack their classes and enjoy long and rewarding teaching careers.
LMQ is designed to recognise and reflect the ability of an Instructor through an objective grading system, and provide a personalised development plan based on their strengths to support continuous improvement.
This grading system has been chosen to mirror the recognition shown to other performance disciplines – such as learning to play the violin, ballet or martial arts – where grades and belts are indicative of individual skill.
Les Mills Qualifications recognize that group fitness instructing is an art, with the levels and grades representing the teacher's progression towards teaching mastery.
As leaders in the education and training of group fitness professionals, this is the next step in the Les Mills gold standard of development and recognition.
By bringing in an objective grading system, clubs can understand the qualities of each Instructor, support their progression, and ensure every class contributes to a world-class member experience.
It takes the guesswork out of developing Instructor teams, providing a consistent and scalable system to enhance standards across club portfolios.
Learning Studio
Learning Studio is an intuitive digital learning platform offering essential insight and knowledge on how to deliver a winning member experience through group fitness.
Serving as a 'business coach in your pocket' the platform features insights on all aspects of Group Fitness Management (GFM), as well as dedicated onboarding content to guide clubs through a proven process for successfully launching Les Mills products.
Drawing on insights and practical learnings from over 21,000 clubs and 140,000 instructors in the Les Mills global network, lessons come in short format videos and interactive quizzes ideal for bitesize self-directed learning on any device.
Having provided a number of digital services to support clubs and Instructors during the pandemic, Les Mills is now working with club partners, including Village Gym to accelerate their business with these new initiatives.
Village were quick to utilise digital solutions available such as livestreaming and Les Mills Content to reach their members at home during lockdown and provide an omnichannel solution to the ever-changing fitness needs. Now, the national clubs are looking to be at the forefront of driving group fitness standards.
Ben Edwards, National Fitness Manager for Village said "We're really excited about the launch of Les Mills Connect and Les Mills Qualifications as we look to step up our recruitment drive across the country, we're in search of the best Instructors to engage and captivate our members with live classes to remember.
The new initiatives and platforms from Les Mills complements the existing support and enables Village to drive even more growth through group fitness."
For more information on the suite of digital solutions, click here.