Last updated on September 15th, 2022 at 01:08 PM
Exercise plans and training regimes are not easy to maintain while you travel. The luxury Kimpton Clocktower Hotel in Manchester has partnered with Technogym, the world-leading gym equipment brand to change this, offering guests a new in-room fitness solution.
From September, the hotel's Technogym Bench Concierge Service allows guests to workout without leaving their room, in the privacy and comfort of their own space.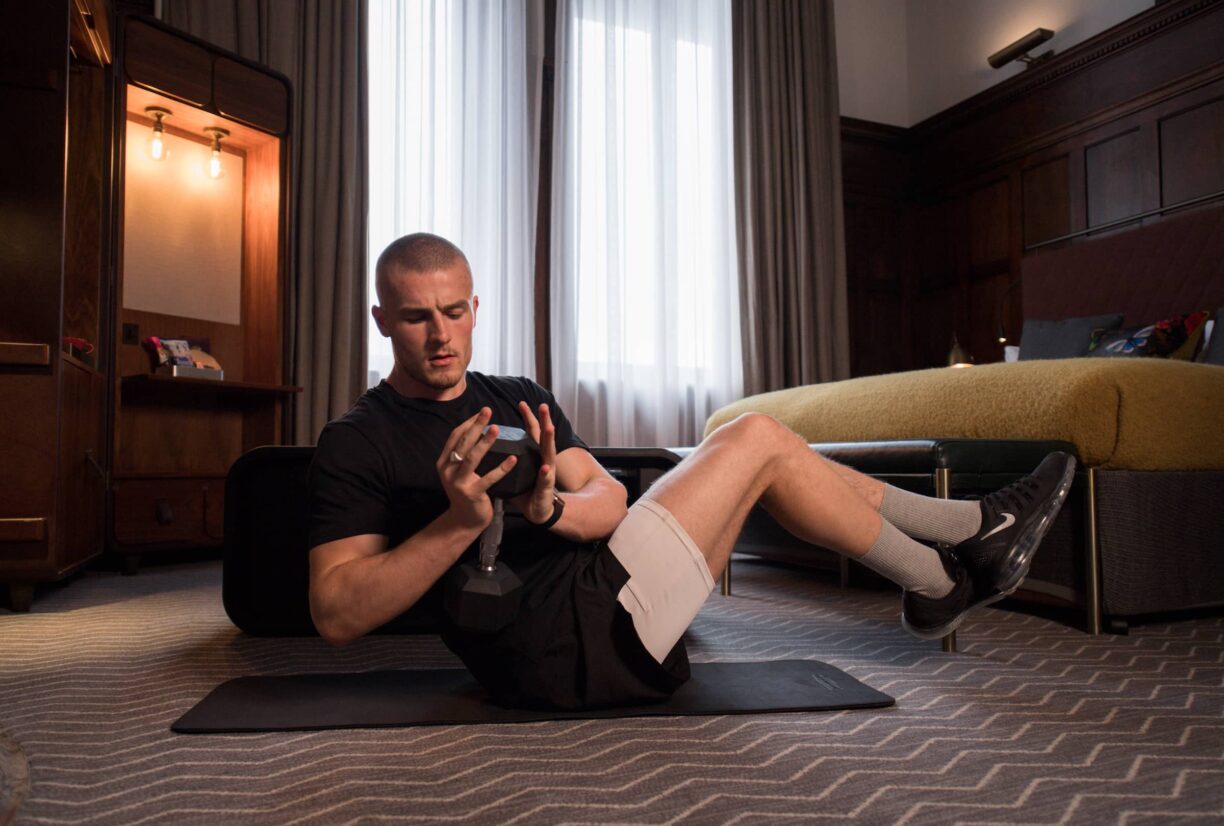 The sleek and versatile Technogym Bench with dedicated storage holds all the tools needed for a complete workout. It is fully equipped for basic to advanced training, with amenities such as weighted knuckles, elastic bands with two different resistances, dumbbells of five different weights and a training mat.
The Technogym Bench can be used with the Technogym App, which has over 700 hours of workout content designed and led by trainers, with more than 2,000 individual trainer-led sessions to choose from.
This new complimentary service is the latest addition to the hotel's excellent wellness offering for those who like to keep fit and healthy while they travel.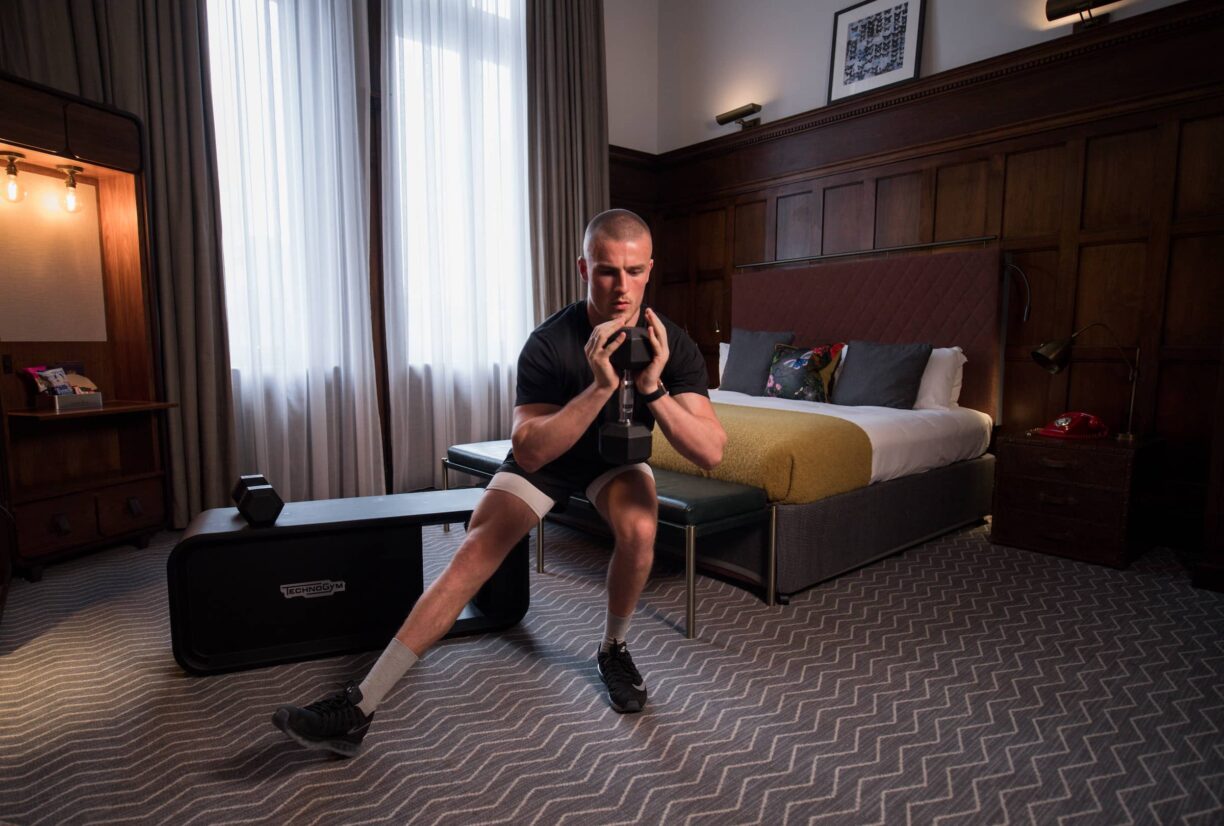 Every Kimpton Clocktower Hotel guest also has access to a yoga mat in every bedroom, free Kimpton bikes to explore the city and an array of nutritious breakfast options, from cold-pressed ginger shots to protein-rich breakfast dishes.
Guests are welcome to use the state-of-the-art urban Fitness Centre, which features the latest Technogym cardiovascular and strength training equipment alongside rowing machines, free weights and more.
Guests at Kimpton Clocktower Hotel can request the complimentary Technogym Bench via the hotel concierge. Subject to availability, the Technogym Bench can remain in a customer's room for the duration of their stay or be removed at any time to fit their schedule.
Johan Scheepers, General Manager at Kimpton Clocktower Hotel said; "At Kimpton our priority is always making sure our guests 'Stay Human', which means staying connected, comfortable and feeling great.
We want our guests to always feel their best selves when they are with us. We are delighted to be working with Technogym to offer the brilliant Technogym Bench as part of our Concierge Service, building on our already excellent offering in our hotel's Fitness Centre, to further promote both physical and mental wellbeing for our guests."
Kieran Tracey, UK Hospitality & Residential Sales Director at Technogym added: "Working in partnership with Technogym allows brands to attract more consumers before they travel, through content-based experiences that are optimised with a collaborative approach.
We are thrilled to partner with Kimpton Clocktower Hotel to provide guests with a bespoke wellness solution. The Technogym Bench and Technogym App are perfect for guests who want to work out in the privacy of their room.
Kimpton Clocktower Hotel reservations can be made at: kimptonclocktowerhotel.com/. To pre-reserve the Technogym Bench, guests can email manchesterreservations@ihg.com.