Last updated on June 15th, 2023 at 05:15 PM
If you're an avid golfer who's tired of the hassle of lugging your clubs around the course, Stewart Golf has the perfect solution for you: the X10 FOLLOW Trolley.
Designed with convenience and ease of use in mind, this cutting-edge trolley is like having your own personal caddie, allowing you to focus on your game without worrying about where your clubs are.
The standout feature of the X10 FOLLOW Trolley is its advanced "Follow" technology. With a simple press of a button, you can activate the trolley's automated tracking system.
Once activated, all you need to do is place the handset on your belt or back pocket, and the trolley will dutifully follow you wherever you go on the course. This frees up your mind to concentrate on the next shot, without any distractions or interruptions.
What sets the X10 FOLLOW Trolley apart from other golf trolleys on the market is its exceptional precision and reliability. The Follow system uses a combination of cutting-edge sensors and sophisticated algorithms to ensure that the trolley stays locked onto your position, even on undulating terrain.
Whether you're navigating uphill or downhill, the X10 FOLLOW Trolley adapts effortlessly, maintaining a consistent distance from you throughout your round.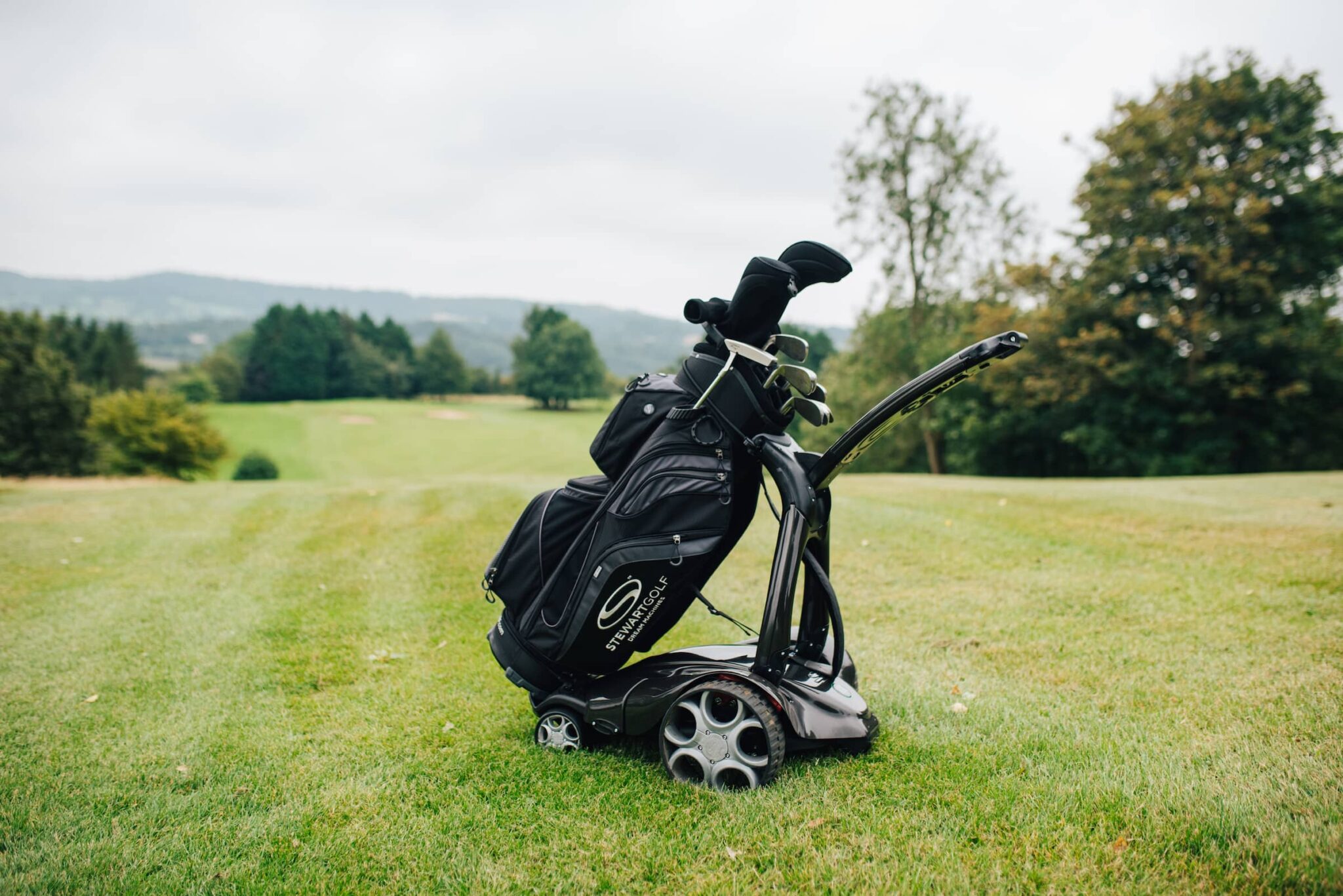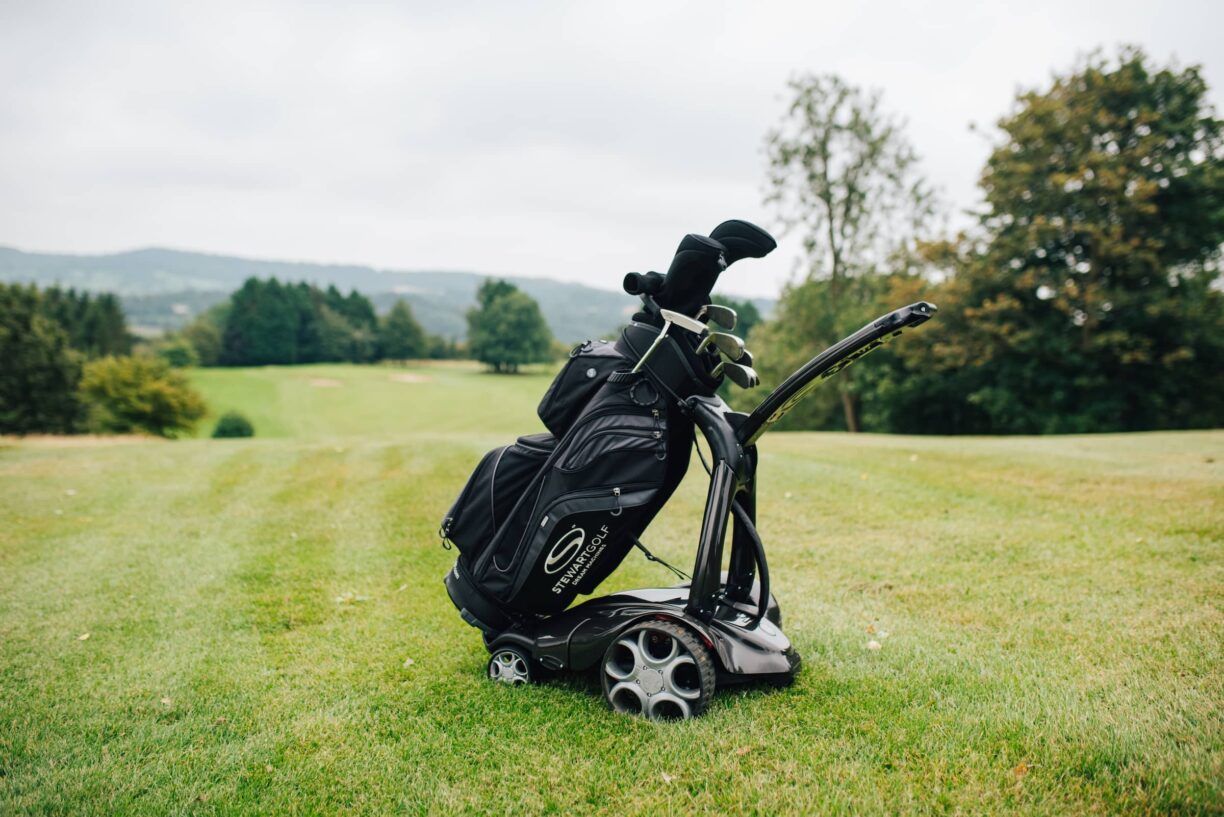 Beyond its impressive Follow functionality, the X10 FOLLOW Trolley also boasts a sleek and stylish design. The trolley is constructed with high-quality materials, giving it a premium look and feel.
The frame is sturdy and durable, providing excellent stability even when traversing rough terrain. The wheels are designed to glide smoothly, minimizing any noise or resistance, so you can enjoy a peaceful and enjoyable round of golf.
Another notable feature of the X10 FOLLOW Trolley is its user-friendly interface. The handset is intuitive and straightforward, allowing you to control the trolley with ease.
You can adjust the speed settings, change the tracking mode, and even use the remote control function if you prefer to have more direct control over the trolley's movements.
Stewart Golf has clearly put a lot of thought into the user experience, ensuring that golfers of all skill levels can benefit from this innovative technology.
In conclusion, the Stewart Golf X10 FOLLOW Trolley is a game-changer for any golfer seeking convenience and peace of mind on the course. With its advanced Follow technology, stylish design, and user-friendly interface, this trolley truly elevates the golfing experience.
Say goodbye to the hassle of manually pushing or pulling your trolley and embrace the freedom that comes with having your clubs effortlessly follow you.
The X10 FOLLOW Trolley is a golfer's dream companion that will enhance your enjoyment of the game and allow you to focus on what matters most: your next shot.