Most of us have started out somewhere on the road to fitness, whether it was from the early roots of school educational fitness or you may have come back into wanting to get fit at a later stage in life,
But one thing on this fitness journey always seems to follow suit and I for one were one of those that fell into this pattern of training, the encouragement to either hit up training at a gym or go for a run outside in the park or around the streets of your local neighbourhood.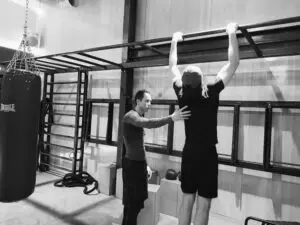 What we're not told is that before we start this process, is that we should focus on using a functional blend of high-level calisthenics and bodyweight exercises to meet fitness needs for strength, toning and flexibility.
Let me empthasise though that this is not me saying do not do that as any start on your fitness journey is a journey well started. After all this is how I got myself onto that very road
There was one thing that raised my attention to this process, and believe me, it was only so recent of over this Christmas period just gone if I'm being totally honest with you, was from a book I had been given by a family member. The book in question is called "The Year of the Black Sheep" written by qualified fitness trainer Keith Hahn.
The book draws on personal anecdotes from his own life, as well as those of past and present greats, the book itself is short and direct cutting straight to the point with no messing.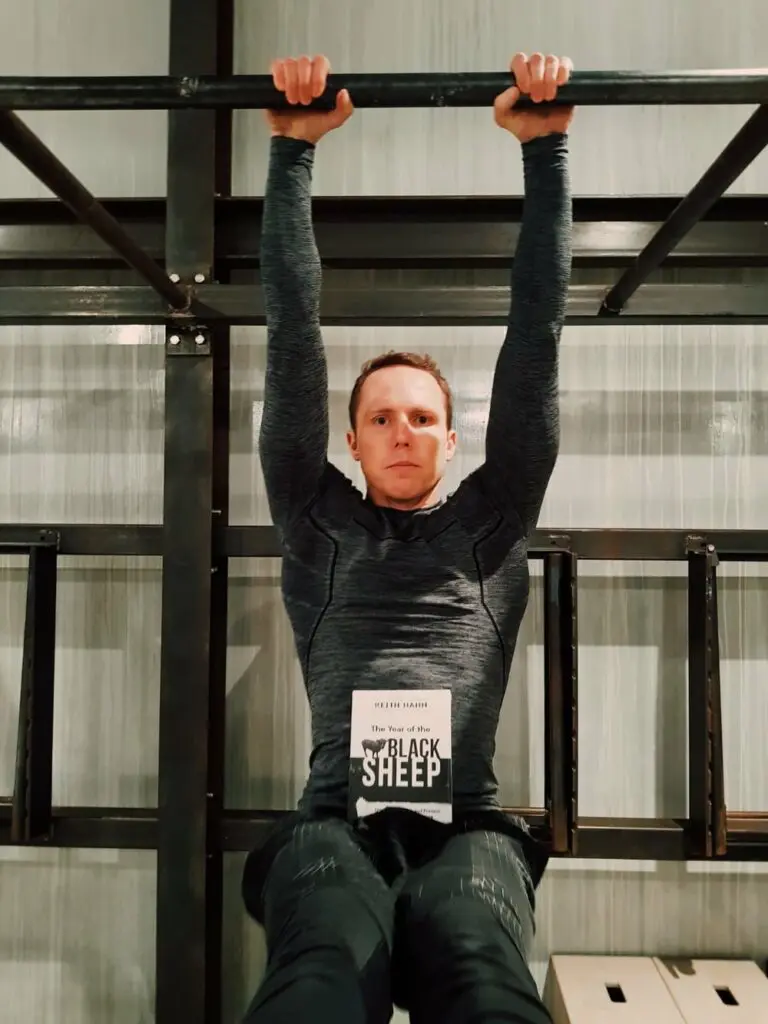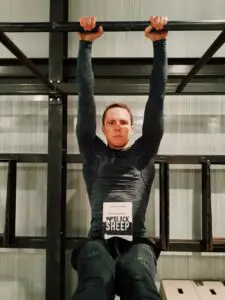 The point that drew me in instantly was the focus and finding mental clarity through the mind-body connection, something of which in this day and age most of us struggle with.
But with this also comes some thought-provoking and positive thinking concepts that we should all put to good practice.
After reading the book and gaining a clearer sense of my own mindset from it, the book actually made me feel as though I had a more alternative aspect of what I needed to do to achieve not only my fitness goals in 2019 but my actual life goals as well.
It was with this I wanted to find out more about the author Keith Hahn to see what makes his own mind tick, Keith a former American college-level Athlete from Philadelphia had moved to the UK seven years ago via New York where he had been trained as a financier, it's here in the UK that Hahn got on to the road of his own fitness discovery also.
I finally tracked Hahn down BLOK London in Shoreditch a gym Keith runs Callisthenic classes here on a regular basis where he demonstrates his proven formula using a functional blend of high-level calisthenics/bodyweight exercises, along with combat conditioning to meet fitness needs allowing individuals to achieve maximum results while improving their overall muscular strength, endurance, mental toughness and fitness.
After reading the book and watching the promotional video of Callisthenics you could say I was a little nervous and apprehensive of what was ahead of me.
As we met Keith at the reception of the award-winning boutique fitness centre I felt a little easier as Blok doesn't meet most traditional looking gyms, it's aesthetically pleasing on the eye where, fitness, meets art, design and London fashion.
Hahn lead us (my also apprehensive photographer Ben) into the classroom filled with hanging boxing bags, gloves and monkey bars around us, after a brief introduction of what Callisthenics was about Hahn set us to work with a 3 minute warm-up.
Three-minute warm-up done of planks, press-ups and squats, Keith set us up for the bars where we to do some pull-ups. Now for me this was the worrying thing as a year or so ago I had damaged my rotary cuff.
Without complaining too much Hahn was sympathetic to this and warmed me up nicely with some light hanging exercises to warm me up, the whole approach of Hahns works a treat and it was great to be brought back to basics and make sure everything I had done previously was being corrected in one swift lesson.
We spent around 3 hours with Keith in the end and to say I was enlightened would be an understatement, and feel muscle aches I hadn't worked in the coming days showed how much muscles get use to conditioning from the gym machines.
I'm an avid gym-goer who attends at least 4 times a week every week and after our lesson with Hahn, I actually come away knowing how much I had to change up my workout routine.
You can find Keith's book "The Year of the Black Sheep" over on Amazon priced at £14.89 or alternatively if you're close to Shoreditch or Clapton in London make sure to enquire on Keith's class availability at BLOK London.