Last updated on May 12th, 2023 at 09:28 AM
Ciao, Juventini! Today, I am thrilled to share that Juve has just unveiled their stunning home kit for the 2023/24 season. This kit is specially designed for the new generation of supporters, and it blends iconic design with bold technologies – while still staying true to the distinctive Juventus DNA.
The kit's design is centred around the unmistakable Juventus black and white stripes, which symbolize pride and unity between our players and fans.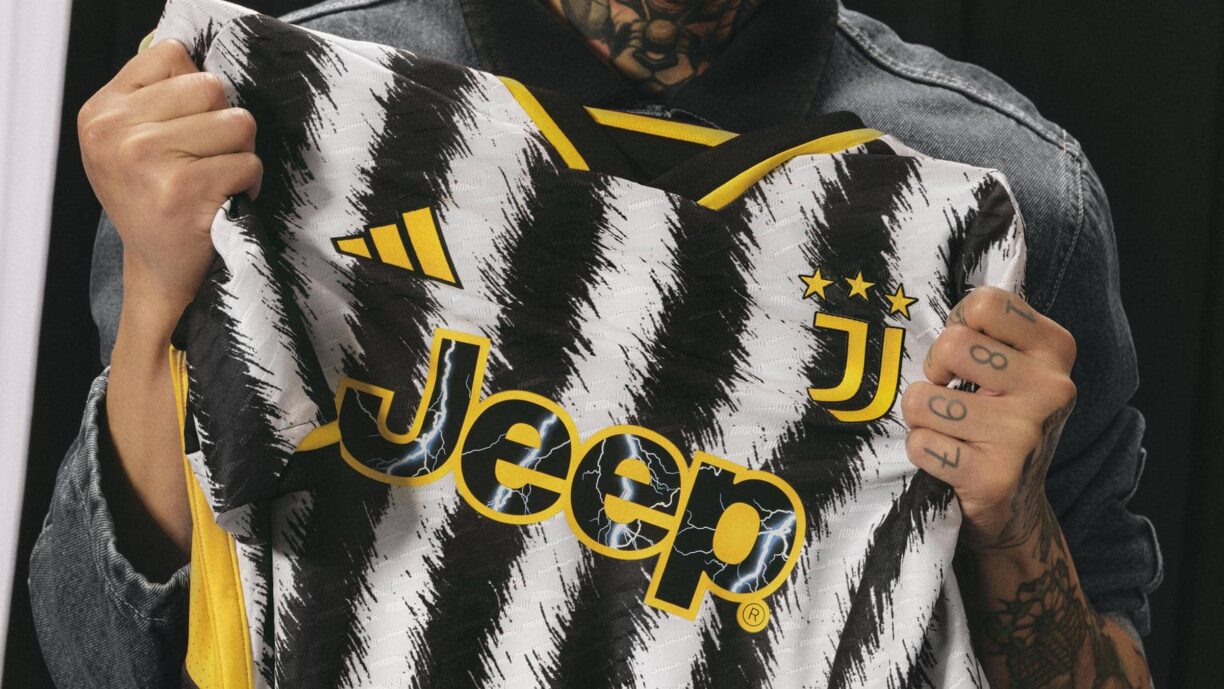 This season, the pattern has been revamped from the previous triangular version and is reimagined with a brushed stroke finish that mimics the unique patterning of a zebra.
This artistic technique captures the individuality and creativity of our players on the pitch while paying homage to the equally iconic zebra markings.
The eye-catching graphic on the jersey is enhanced with contrasting yellow details, inspired by the legendary jerseys of the past.
These details can be found on key parts of the design, such as the badge, sponsor markings, and the three stripes on the shoulders, which all come together to create a modern and heritage-infused jersey.
The on-field version of the shirt is engineered with HEAT.RDY technology helps players stay cool and comfortable during intense games.
For the fans, the jersey features AEROREADY technology, which ensures the body stays dry and fresh during the most exciting moments of the season.
Both versions of the kit are made with 100% recycled polyester, which is a testament to adidas' continued commitment to help reduce plastic waste.
I for one cannot wait to see those Juventus players donning this beautiful kit on May 14th against Cremonese.
You can purchase the kit from today (May 12th) through Juventus stores, select adidas retail stores, and online at adidas Juventus kits. Forza Juventus!