Last updated on August 22nd, 2021 at 03:46 PM
The disruptive newcomer to the burgeoning fitness technology space recently announced it's long-anticipated launch of their smart Kettlebell-Connect.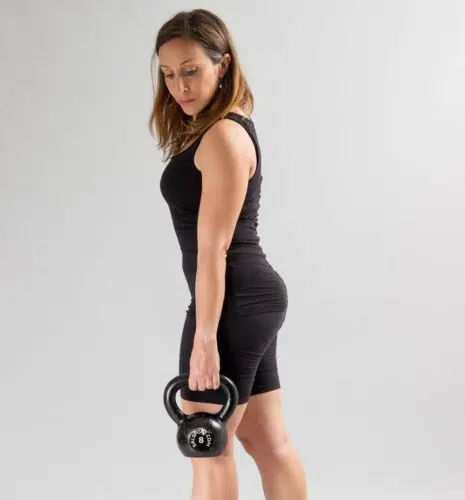 So what actually is the JAXJOX KettlebellConnect?
Put quite simply JAXJOX is a smart, adjustable kettlebell what looks like a single kettlebell is actually a sleek unit housing six different stackable weights, ranging from 12 to 42 pounds,
Users can change the weight increments of six pounds, in just 3 seconds.
KettlebellConnect tracks your movements using built-in motion sensors to measure your workout's "integrity." At the base is a screen where you select your desired weight.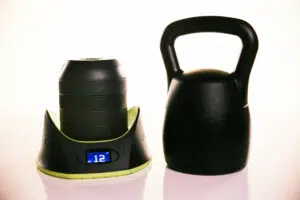 When paired with the companion app, which also features a catalog of workout content, you can see just how thorough your reps were, in short you can cheat yourself but you can't cheat the system!
The JAXJOX platform uses data from the multi-patented KettlebellConnect for unparalleled insight into users' unique, fluctuating Fitness iQ, tracking overall fitness level and improvement.
In addition to housing users' Fitness iQ statistics, the JAXJOX app doubles as a content platform. Users are provided access to over 40+ personal workout videos, curated for the JAXJOX KettlebellConnect, with videos from top trainers added monthly.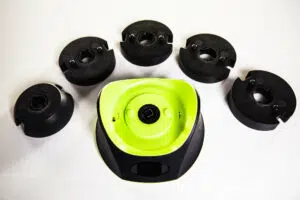 JAXJOX KettlebellConnect is only $349 and allows up to nine users, with the aim to democratize fitness, and revolutionize the way all people exercise.
The KettlebellConnect's advanced rechargeable cylinder lithium-ion battery offers 14 hours of use under a single charge.