Last updated on August 10th, 2022 at 02:40 PM
Global fitness race, HYROX, have announced that functional nutrition brand, foodspring, will be the Official European Nutrition Partner for its 22/23 season in the UK, DACH and Spain.
The exciting move by the two German-born companies is a perfect pairing; foodspring's varied product range with a focus on ultra-high quality and performance-oriented formulations is the perfect tool to fuel HYROX training sessions, optimise recovery and enhance progress both on and off the race track. 
The 22/23 HYROX season will see 24 full races across the UK, DACH and Spain and hundreds of community PFTs. foodspring will be fuelling the fire of thousands of HYROX competitors over the course of the season.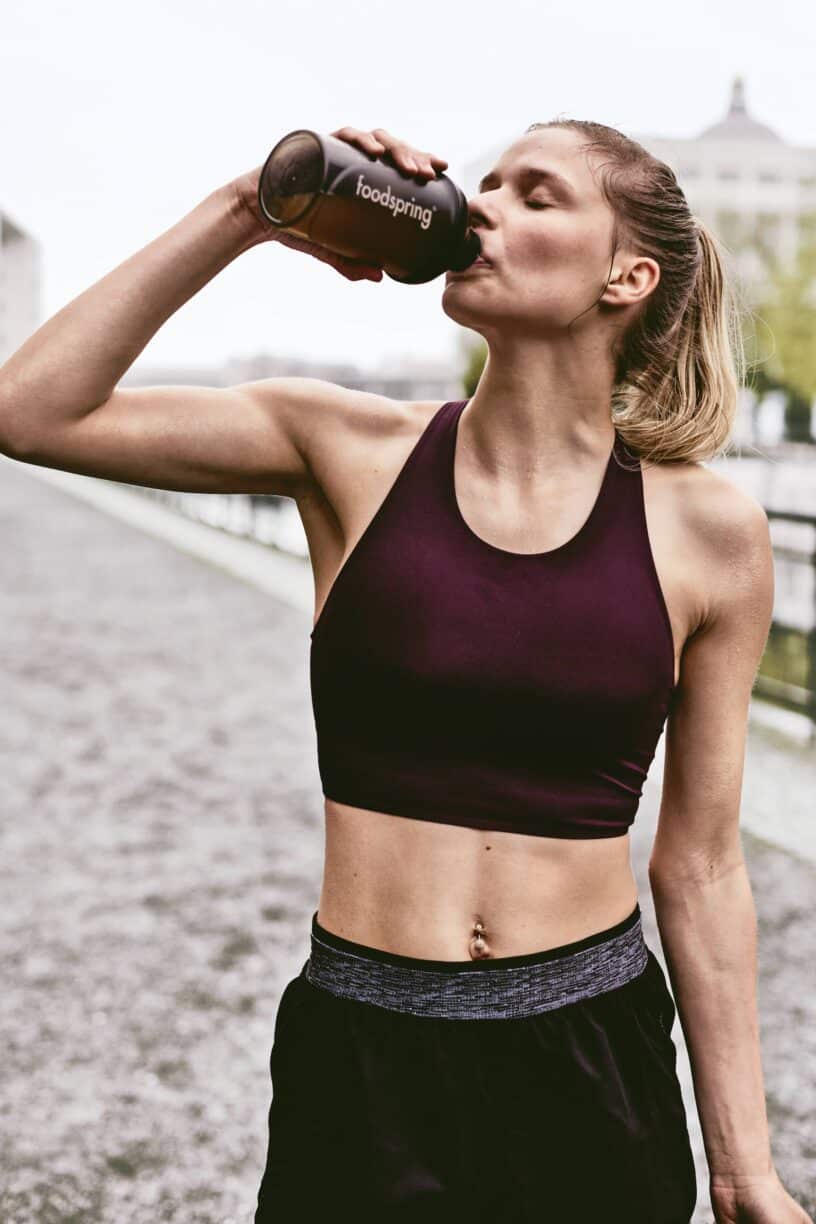 Christian Toetzke, Founder and CEO of HYROX, says "Following a fantastic 21/22 season, particularly with hugely successful market entries in the UK and Spain, we are thrilled to announce foodspring as our regional nutrition partner for the upcoming season.
We pride ourselves in working with brands that support our values in ensuring HYROX training and race day are made as simple as possible for every athlete.
HYROX is for everyone, and we believe foodspring provide products that work for every athlete's goals in the race, whether that be doing a relay with friends or making it to the World Championships."
The union of foodspring and HYROX marks an exciting step for HYROX fanatics across Europe as they gain direct access to foodspring's varied product offering, while deepening their functional roots into the hearts of the European fitness community, providing them with the tools they need to fuel an active and healthy lifestyle.
foodspring will be brought to life at all the HYROX European races, elevating and enhancing the full HYROX race day experience with a dedicated workout station and take over of the recovery zone, where racers can relax and recuperate with foodspring's delicious products.
foodspring will also run an experiential booth in the vendor village, where racers and spectators can sample their favourite products and explore more of foodspring's high-quality, high-performance offerings.
Toetzke continues, "Competing at a HYROX event requires dedicated training time, supported with the correct fuel to recover as well as perform so you can get the most of each session and, therefore, the most out of race day.
We are looking forward to having foodspring present at all our events so more people can experience the value in supporting their training with foodspring."
In celebration of the new partnership, HYROX are offering 16% off their races in the DACH region for 48 hours from Wednesday 10th August.
HYROX UK Season 22/23 Races
● 15th October 2022 – Birmingham, National Exhibition Centre
● 19th November 2022 – London, ExCel
● 18th January 2023 – Manchester Central Convention Complex
● More race dates to be announced soon
For more information, visit www.foodspring.co.uk on how to fuel your HYROX training and https://hyrox.com/en/ to sign up for a race or PFT